Amitabh and Abhishek Bachchan Lead Mumbai's Cheer Team
It is not every day that Amitabh Bachchan pumps his fist for a cricket team. So, when he raised his hand to cheer Mumbai Indians on Tuesday, he got a massive cheer from the Wankhede fans. (All images from BCCI, unless otherwise mentioned)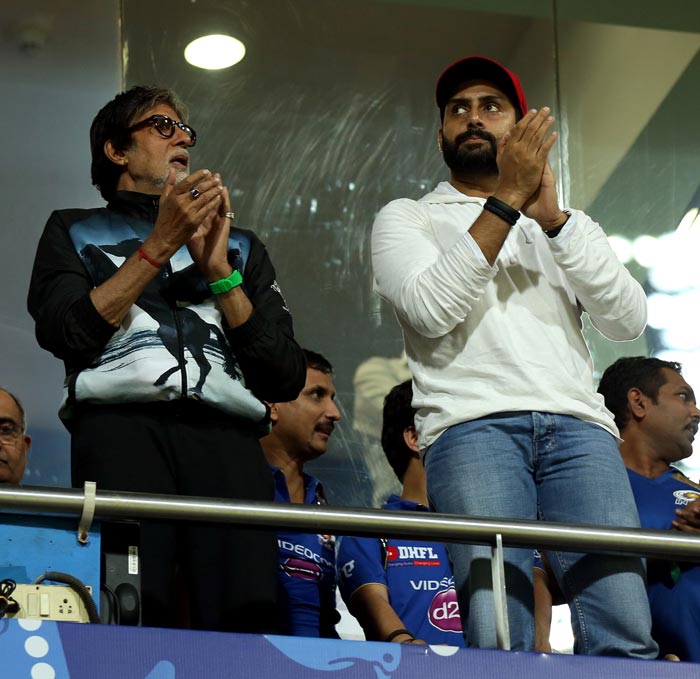 It is not every day that Amitabh Bachchan pumps his fist for a cricket team. So, when he raised his hand to cheer Mumbai Indians on Tuesday, he got a massive cheer from the Wankhede fans. (All images from BCCI, unless otherwise mentioned)
In a stadium filled with the glitzy stars of Bollywood for Mumbai's qualifier against Chennai Super Kings, Big B clearly - and understandably - stole the limelight.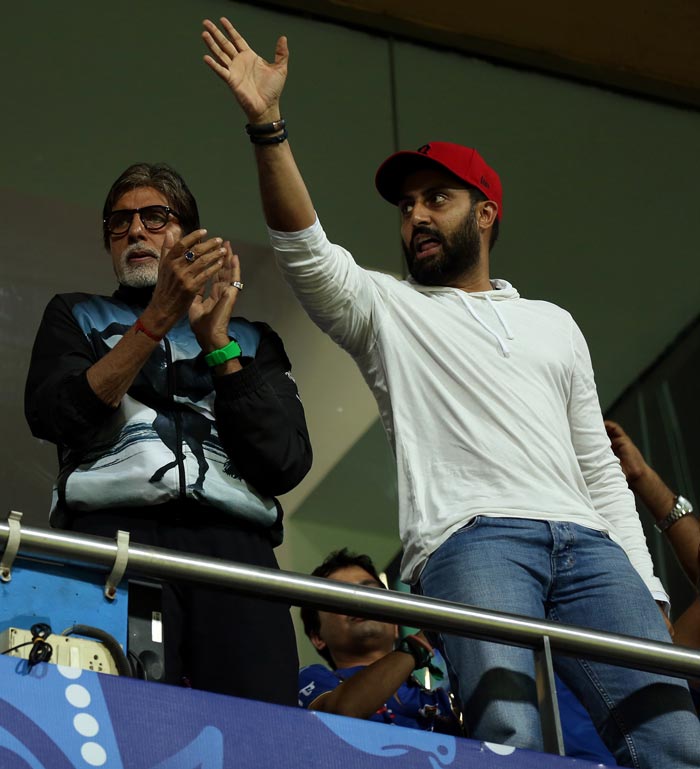 Bachchan was seen with his son Abhishek, wearing a red baseball cap and a white hoodie.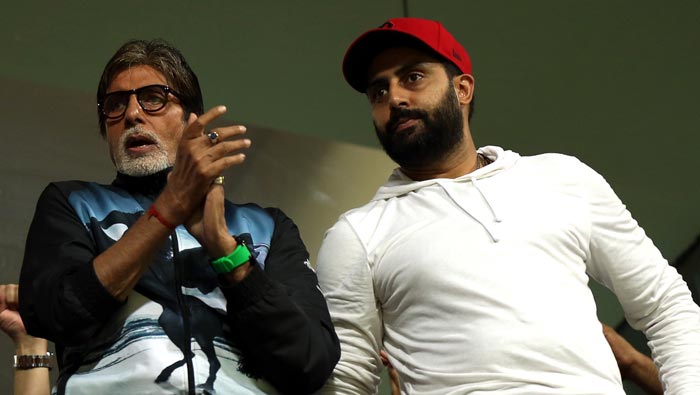 This though was not the first time that Bachchan Sr. came out to show his support for the Mumbai Indians. He was also present during the team's previous match against Kolkata Knight Riders - alongwith actors Deepika Padukone and Irfan Khan.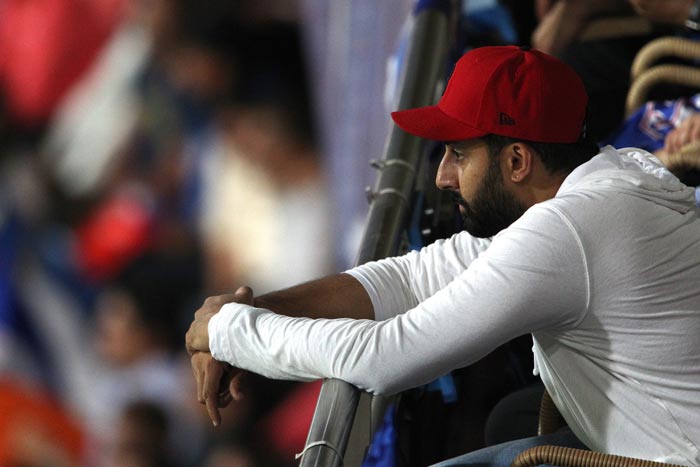 Bachchan may have been the biggest star in the stands but there were several other celebrities here as well.