Rajasthan Royals Crush Delhi Daredevils by 62 Runs
In a match where Steven Smith was leading Rajasthan Royals in the absence of Shane Watson, Rajasthan posted their highest IPL 7 total of 201/6 after being put in to bat and then restricted Delhi Daredevils to 139/9 to complete a highly convincing victory. (All images BCCI)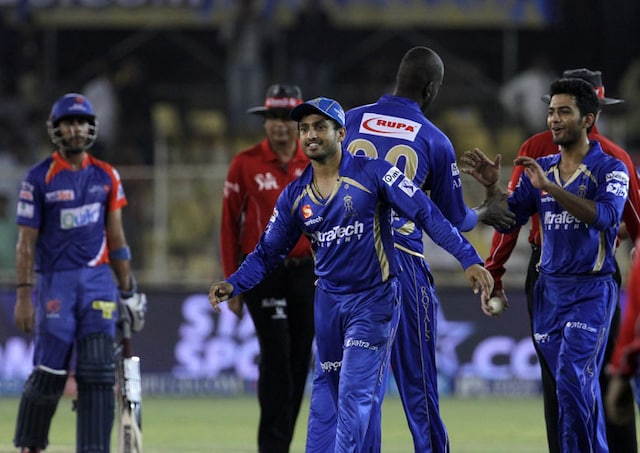 In a match where Steven Smith was leading Rajasthan Royals in the absence of Shane Watson, Rajasthan posted their highest IPL 7 total of 201/6 after being put in to bat and then restricted Delhi Daredevils to 139/9 to complete a highly convincing victory. (All images BCCI)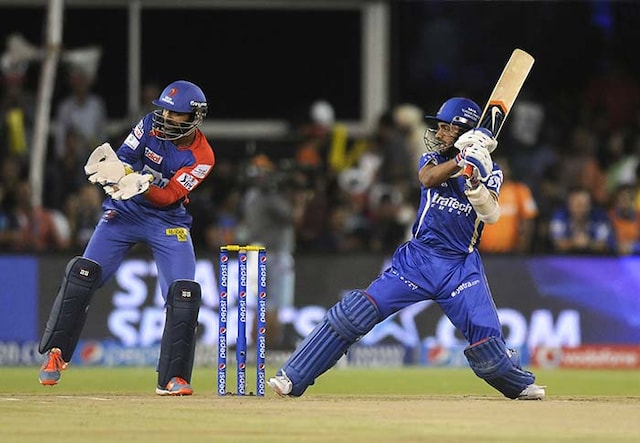 Right from the beginning in their innings, Rajasthan Royals looked set to put up a big score as Ajinkya Rahane and Karun Nair hit some n ice boundaries. After Nair was gone in the 6th over for 19, Rahane stayed on for a match-winning 64 off 50 balls.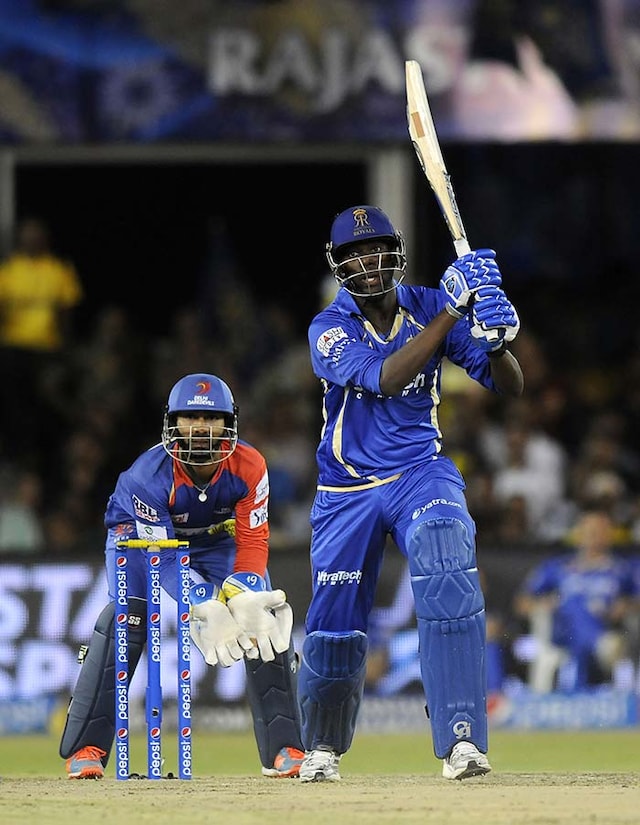 After Nair's exit, it was Kevon Cooper's turn to propel the scoring rate once again and he did his job with a 16-ball 32.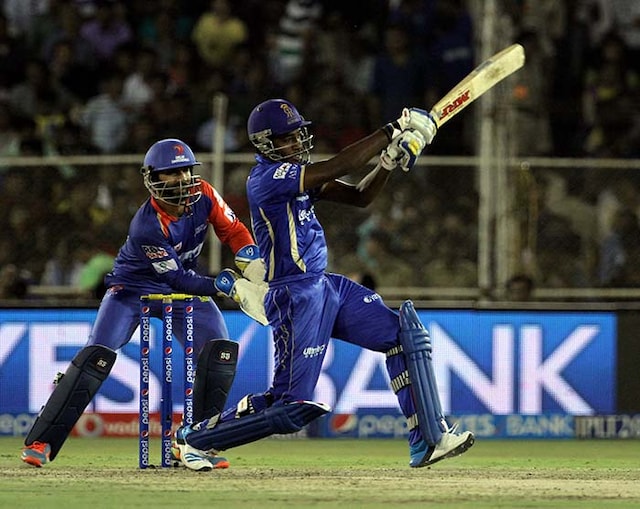 There was no stopping Rajasthan Royals in this match against Delhi. After Cooper holed out to Rahul Shukla while facing JP Duminy, Sanju Samson took charge of proceedings along with Rahane. Samson made 40 off just 25 balls as Rajasthan posted their highest IPL 7 total of 201/6 at the end of 20 overs.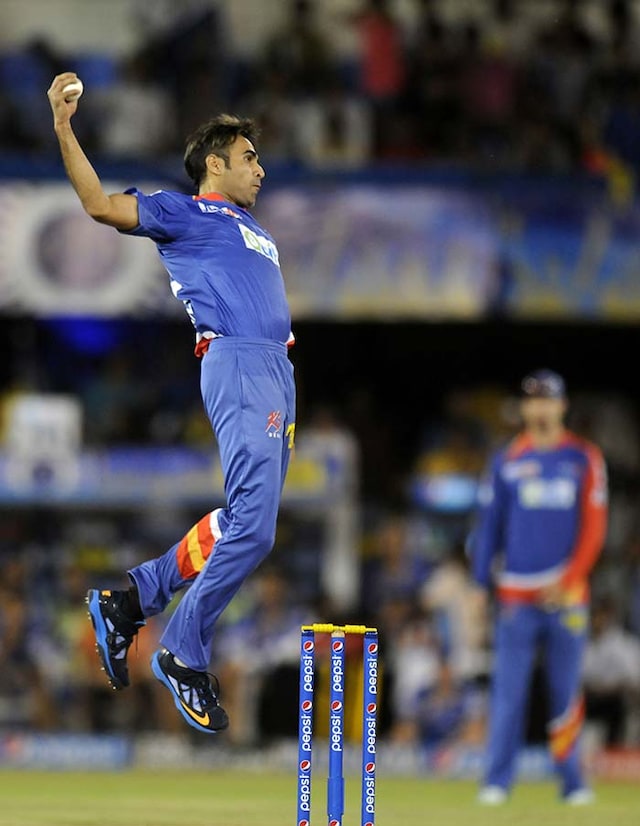 Imran Tahir was the best bowler from Delhi Daredevils. He took two wickets and gave away just 25 runs in his four overs.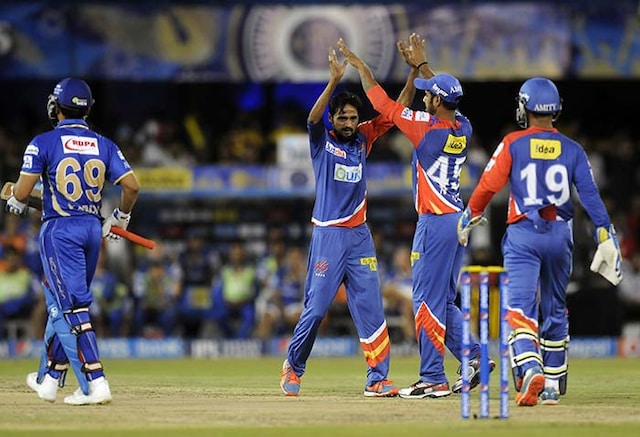 Shahbaz Nadeem was also impressive in his bowling for Delhi Daredevils. He, however, gave away 35 runs along with taking two wickets in his four overs.
Delhi Daredevils lost Mayank Agarwal early and by the end of the 8th over, they were four wickets down with only 48 runs on the board in a daunting chase of 202. Skipper Kevin Pietersen once again survived a controversial run out dismissal before being bowled by Rajat Bhatia on an unlucky 13.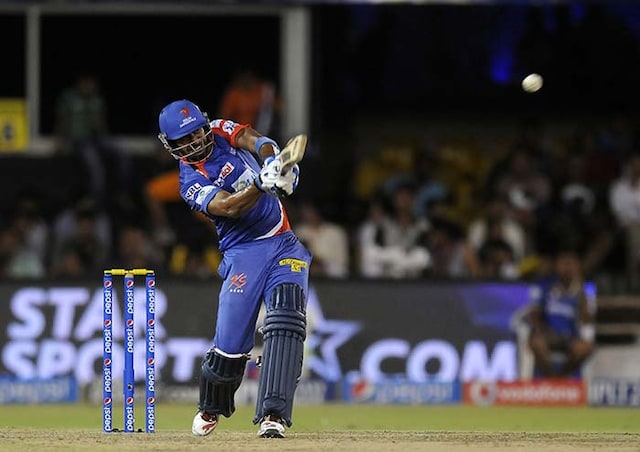 The only saving grace for Delhi's batting was the return to form for Manoj Tiwary, who made 61 runs off just 44 balls in a losing cause.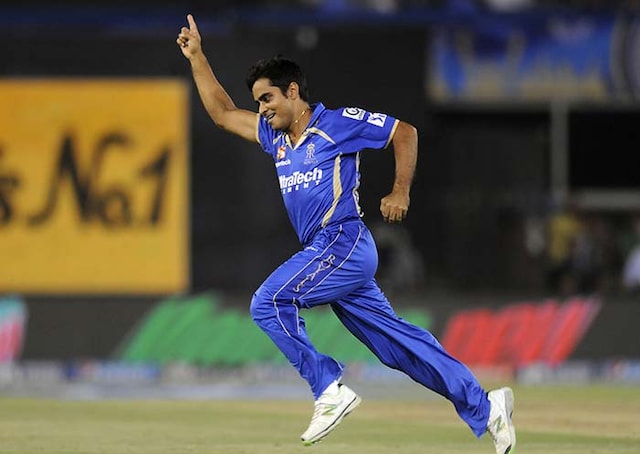 Rajat Bhatia was once again very accurate in his bowling for Rajasthan and he took two wickets, giving away just 18 runs in his three overs.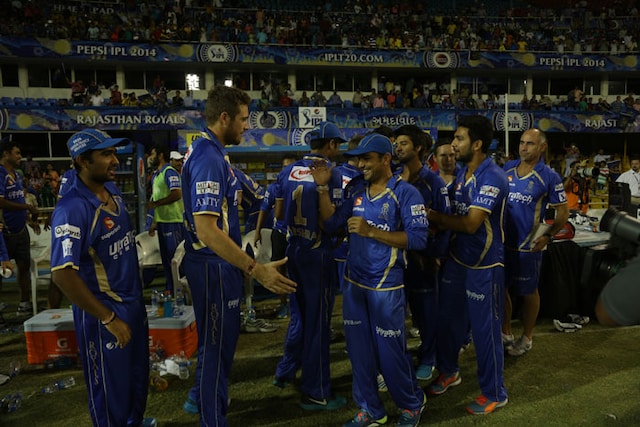 With the thumping win against Delhi Daredevils, Rajasthan Royals have now strengthened their third spot with 14 points and are only a few steps away from ensuring a place in the IPL 2014 playoffs.