Mumbai Indians celebrate IPL win and Sachin Tendulkar!
There was no limit to Mumbai Indians' jubilant celebrations after the team defeated Chennai Super Kings to win their maiden IPL title.

That a veteran teammate announced his IPL retirement was another reason to pump up the decibels and give Sachin Tendulkar a memorable farewell. A look...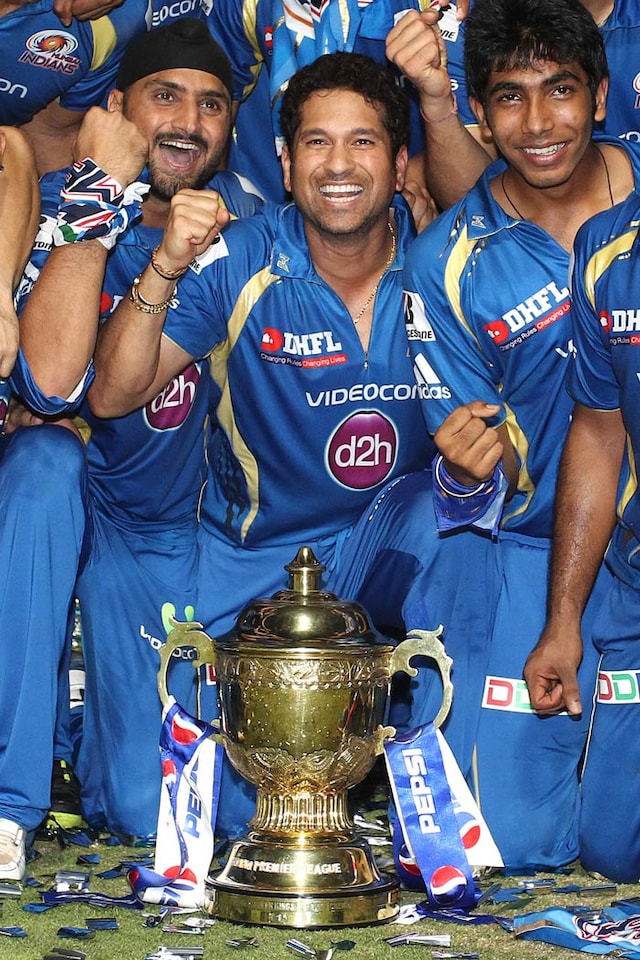 There was no limit to Mumbai Indians' jubilant celebrations after the team defeated Chennai Super Kings to win their maiden IPL title.

That a veteran teammate announced his IPL retirement was another reason to pump up the decibels and give Sachin Tendulkar a memorable farewell. A look...(BCCI image)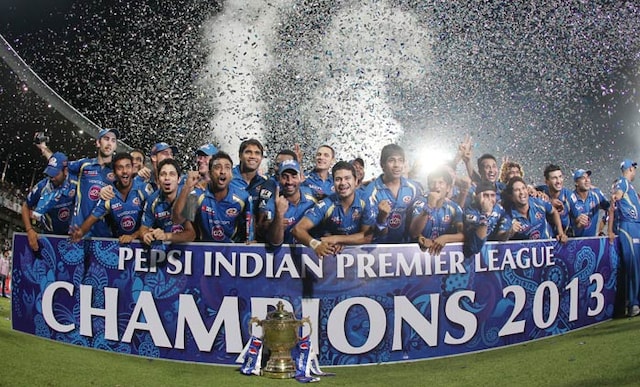 Mumbai defeated Chennai by 23 runs in the final match of IPL 6 to win the coveted title. (BCCI image)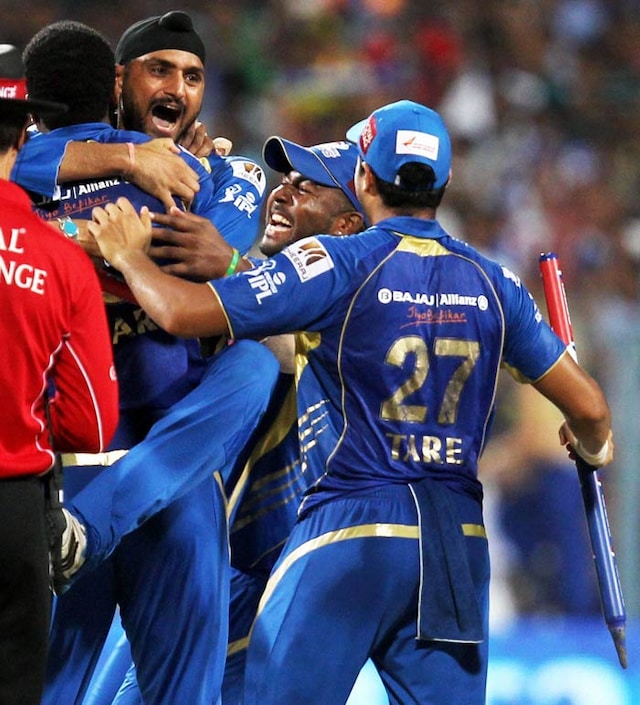 Harbhajan Singh is seen here leaping on Kieron Pollard in celebrations after the match was won. (PTI image)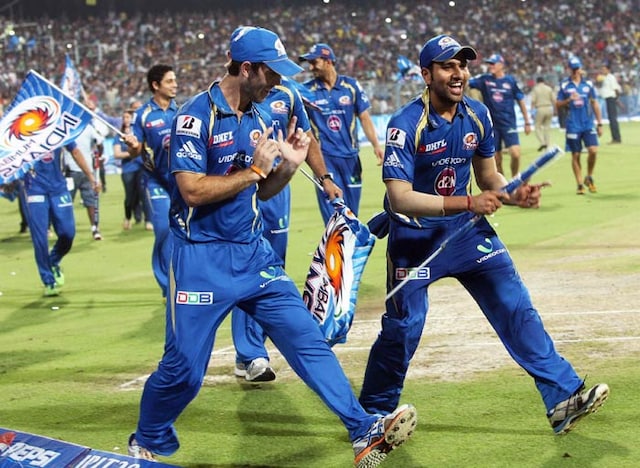 Skipper Rohit Sharma (right) was a proud player as he is seen here giving expression to his feeling of absolute ecstasy. (PTI image)
Keiron Pollard (center) played a pivotel role in the final match. It was his whirlwind 60 that took his side to a challenging total despite early fall of wickets. (PTI image)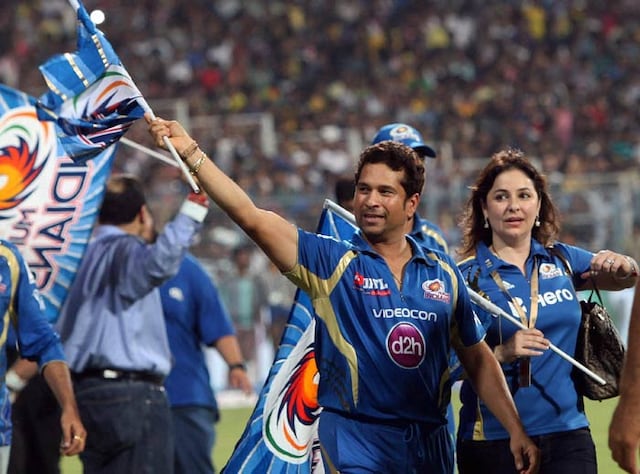 "I waited for 21 years for the World Cup and six years for the IPL trophy. I am 40, let's face reality. This was my last IPL."

This is what a beaming Sachin Tendulkar had to say after the match. (PTI image)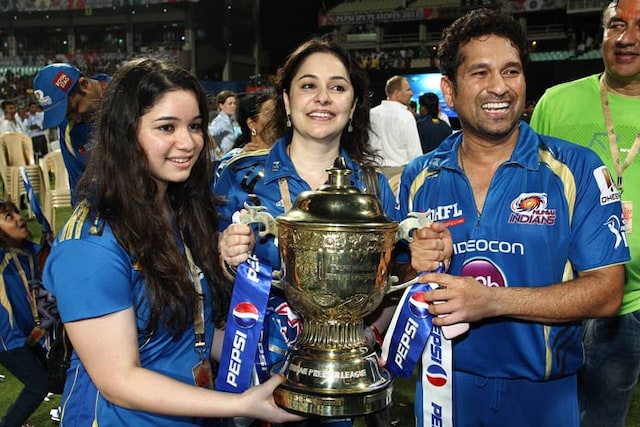 The proud Tendulkar family poses with the Indian Premier League trophy. (PTI image)