Sri Lanka claim maiden World T20 title
Lasith Malinga-led Sri Lanka clinched their maiden World T20 title as they beat Mahendra Singh Dhoni's men by six wickets in the final on Sunday.
The fifth edition of the World Twenty20 has its fifth winner as Sri Lanka beat MS Dhoni-led India by six wickets to win their maiden T20I title (All images AFP)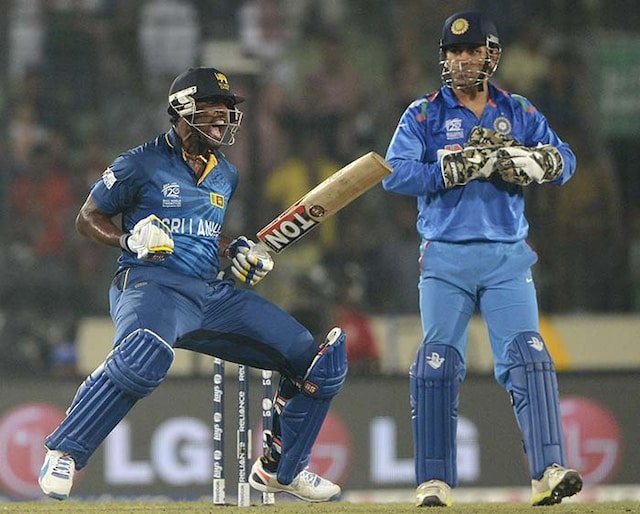 As Mahendra Singh Dhoni said in the post-match presentation, this was probably a perfect match for the Sri Lankans who did not make a single wrong move.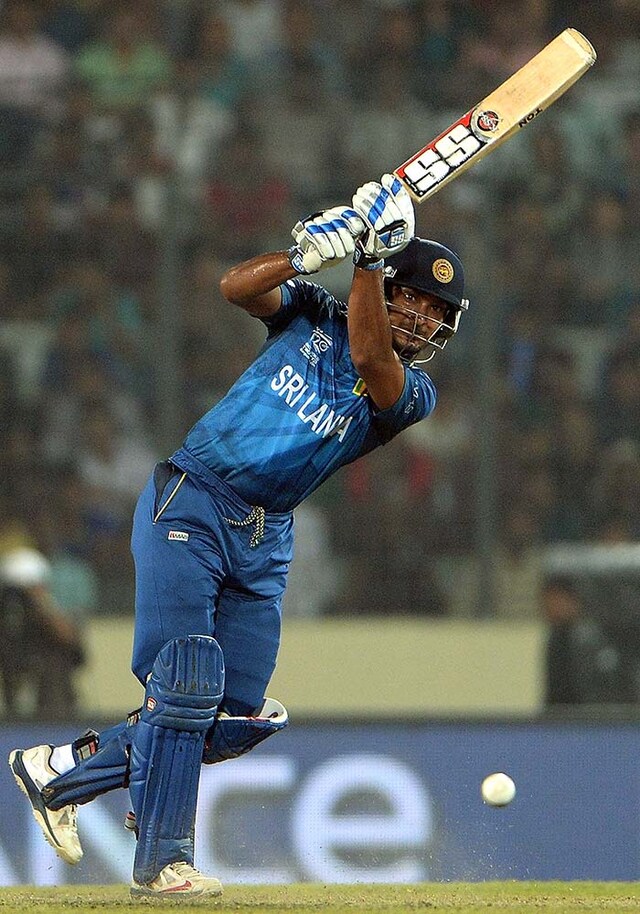 It was a fitting finale for Kumar Sangakkara - playing in his final Twenty20 international -- as he played the anchor role in taking his side home in the final.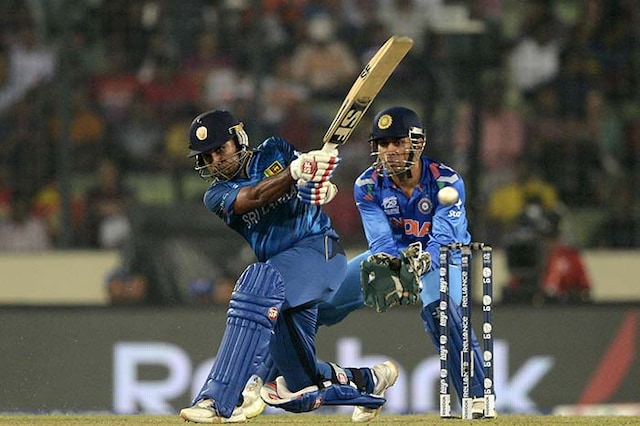 Mahela Jayawardene, also playing in his last T20 match for Lanka, got off to a start in their modest run-chase of 131.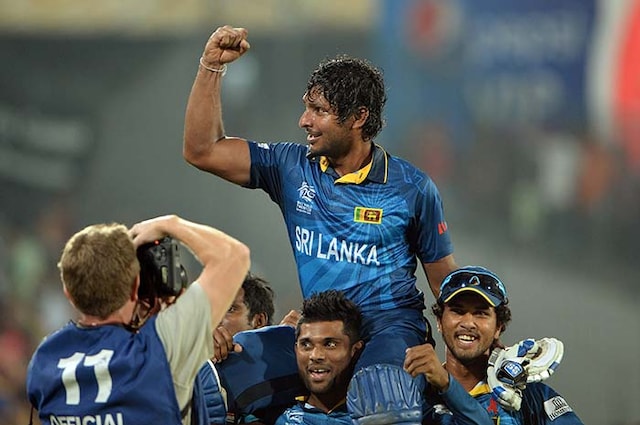 The elated Sri Lankan players paid their tributes to the two retiring greats as they carried them around the ground on their shoulders.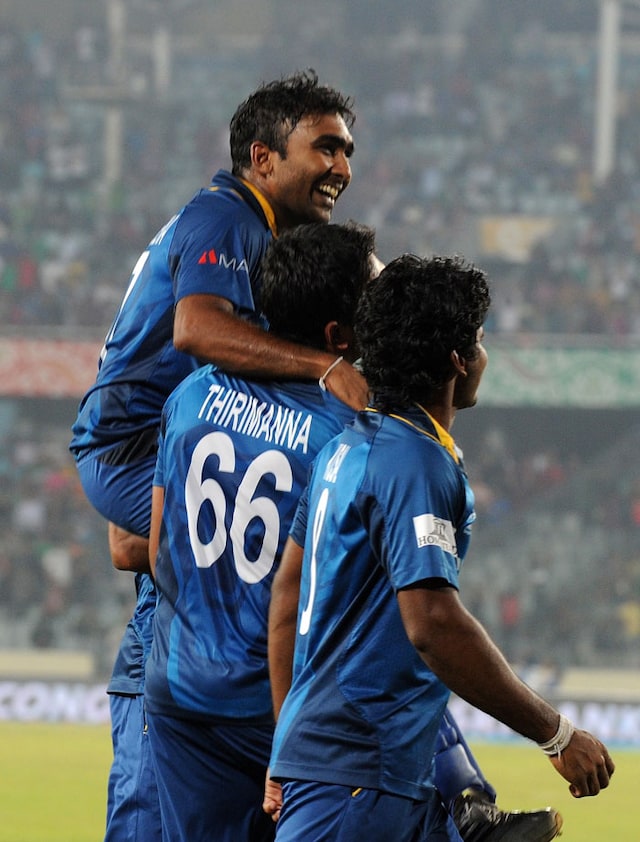 Jayawardene fought back tears as he expressed his gratitude towards the fans back home.
India's only positive in the final where they finished second-best was Virat Kohli, who once again led his side out of trouble and finished unbeaten on 72 off 58 balls.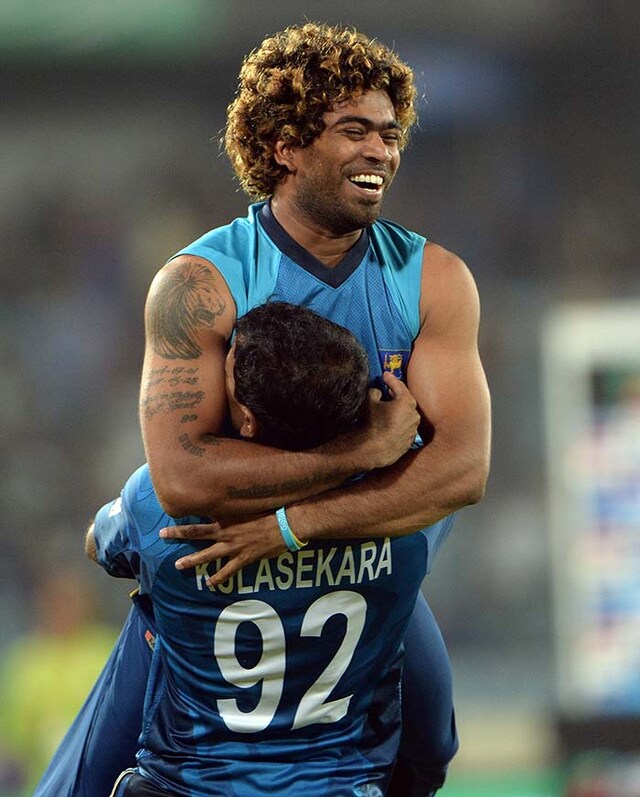 Lasith Malinga, who stepped in to lead the side for the last three matches, did exceptionally well to take his team to a title triumph and like most others, dedicated it to the two retiring stalwarts.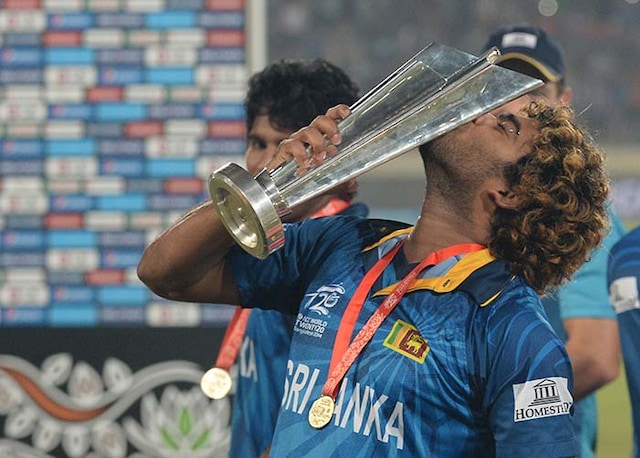 Malinga bowled a phenomenal final over where he gave away just seven runs to restrict India to 130 in their 20 overs.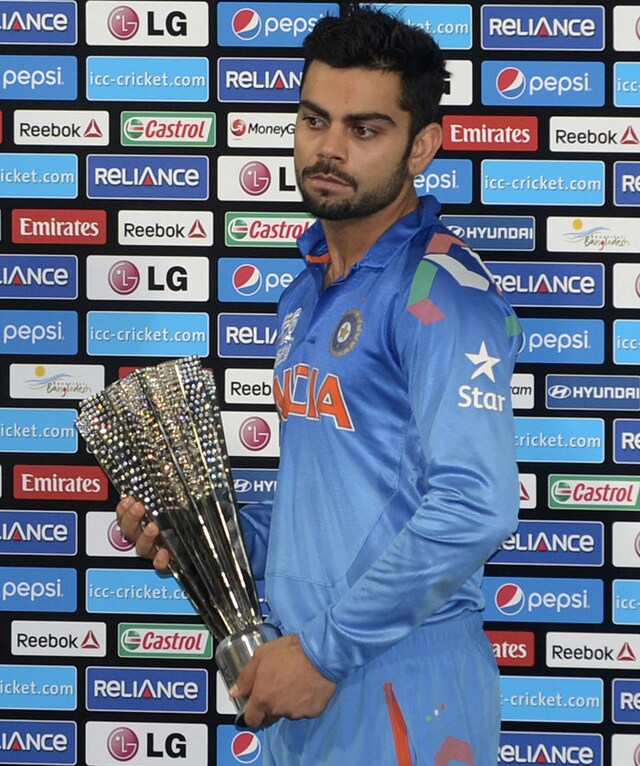 Man of the Tournament Virat Kohli finished with 319 runs in six innings at an average of 106.33. During the post-match presentation, he was gracious to accept that Sri Lanka deserved to be the champions.
Virat Kohli was also quick to have a word and congratulate Sangakkara on his achievements after the game.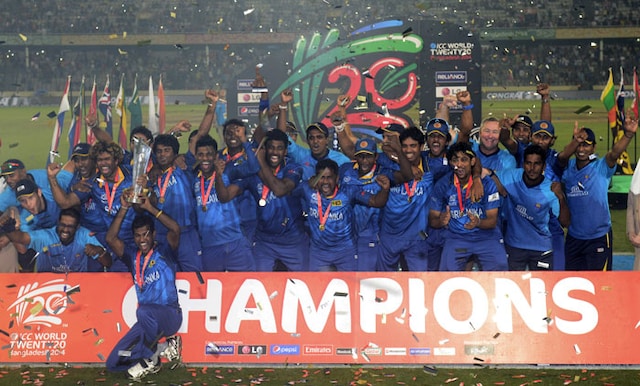 This was Sri Lanka's fifth final in six years and their third out of five World T20s. As Sangakkara said, this moment was long overdue.