ICC World Twenty20: Team India brings fun into training ahead of big final vs Sri Lanka
The Indian team once again included football in its practice session ahead of their big ICC World Twenty20 final against Sri Lanka. Yuvraj Singh had been left with a bandaged knee after Team India's practice session prior to the semifinal against South Africa owing to the dangerous nature of the game. (All images courtesy AFP)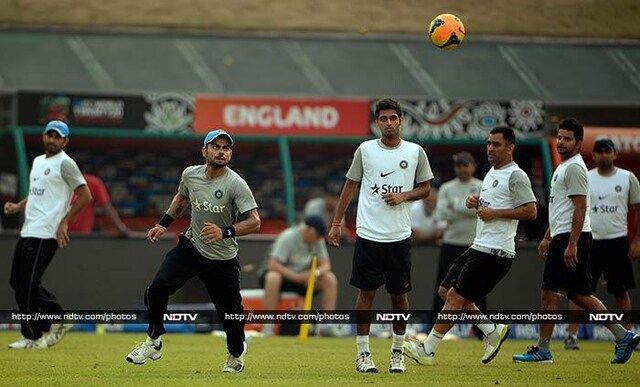 The Indian team once again included football in its practice session ahead of their big ICC World Twenty20 final against Sri Lanka. Yuvraj Singh had been left with a bandaged knee after Team India's practice session prior to the semifinal against South Africa owing to the dangerous nature of the game. (All images courtesy AFP)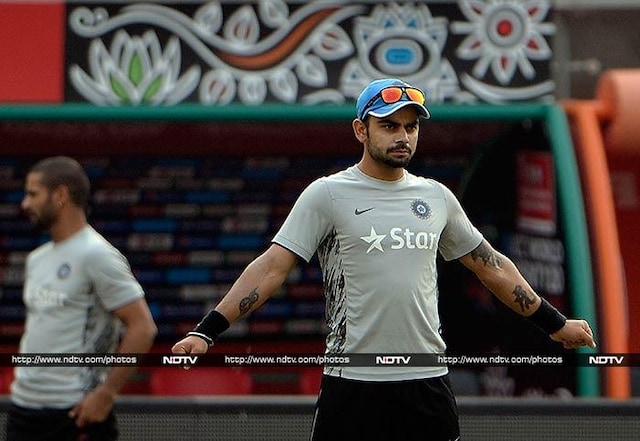 Virat Kohli looked relaxed on the ground and went about his usual stretching process before indulging in a bit of football with his team. He will be the player to watch out for in India's final match against Sri Lanka.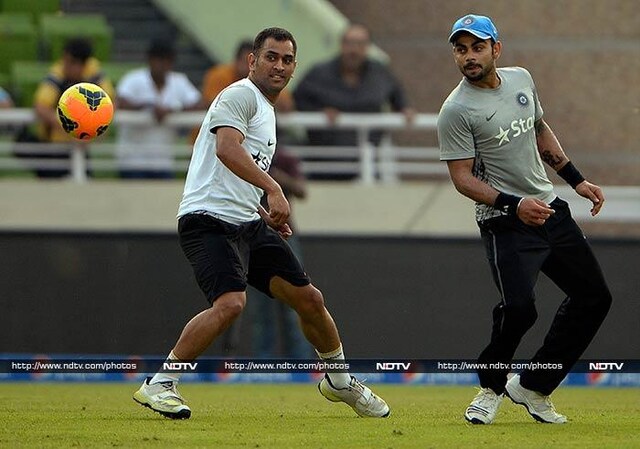 After Virat Kohli took India within touching distance of a win against South Africa with a thunderous 72-run knock in the semifinal, Mahendra Singh Dhoni ensured that he let Kohli hit the winning run despite being in a position where he could have taken a single to take his team through.
Virat Kohli himself will be looking to further cement his position as India's most reliable batsman, by firing once again to put his team in a strong position in the final against Sri Lanka on Sunday.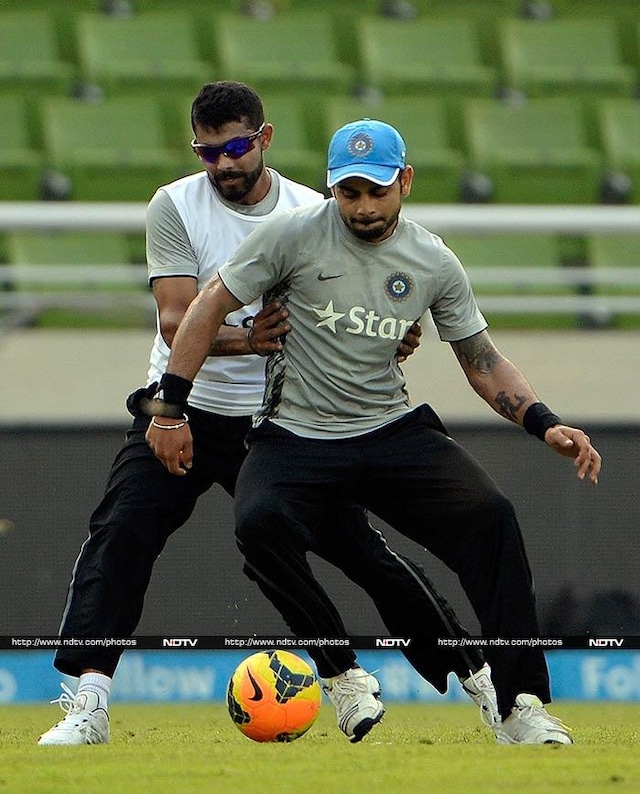 Ravindra Jadeja has not been tested so far in the ICC World Twenty20 tournament as far as his batting is concerned. However, in situations when the top order fails to fire, he will come into the picture once again.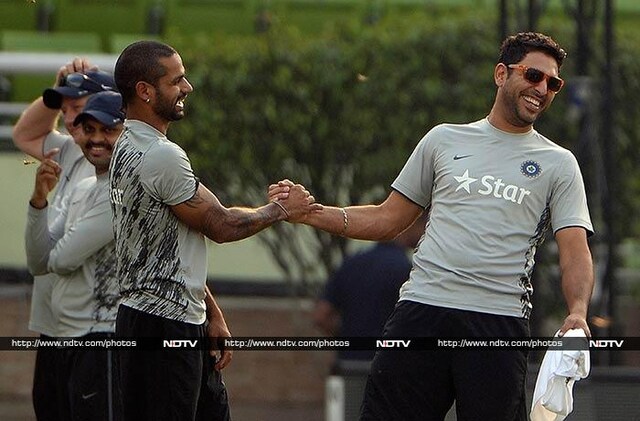 A lot will also depend on Yuvraj Singh if India are to get to a big score in the big final against Sri Lanka. It will be interesting to see if Shikhar Dhawan is brought back into the side at the cost of a performing Ajinkya Rahane.
Suresh Raina, whose role in India's six-wicket semifinal win over South Africa was overshadowed by Virat Kohli's match-winning knock, will also add to India's well-known batting arsenal.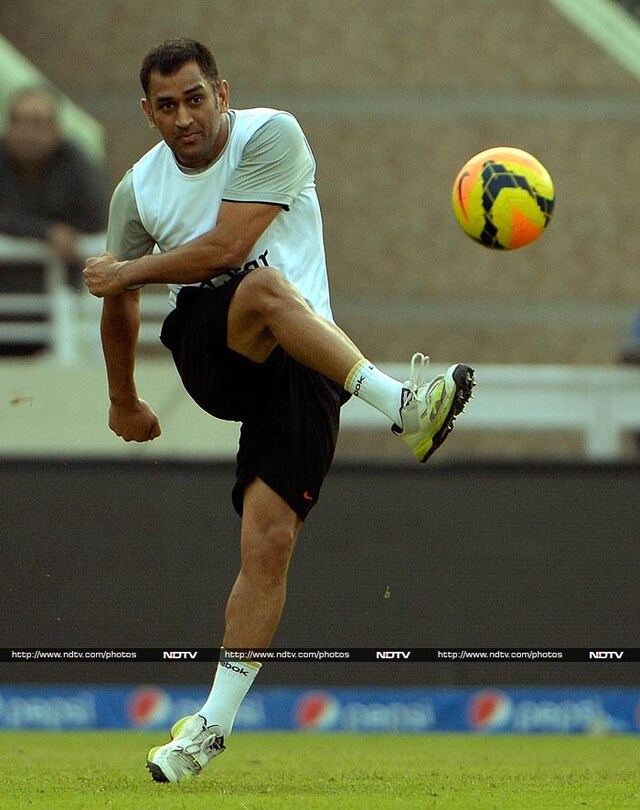 Mahendra Singh Dhoni has to be lauded for his captaincy during the tournament, with Team India remaining unbeaten so far. Infact, the Indian side has never lost a semifinal under his leadership. It will be interesting to see whether he can deny Sri Lanka from winning a World Cup title once again, with West Indies skipper Darren Sammy indicating that the Lankans are destined to win the trophy this time.