How Sri Lanka celebrated their ICC World Twenty20 win
Sri Lanka clinched their maiden World T20 title when they beat India by six wickets in the final on Sunday, giving their fans a reason to celebrate. Here's how the local fans rejoiced this historic moment.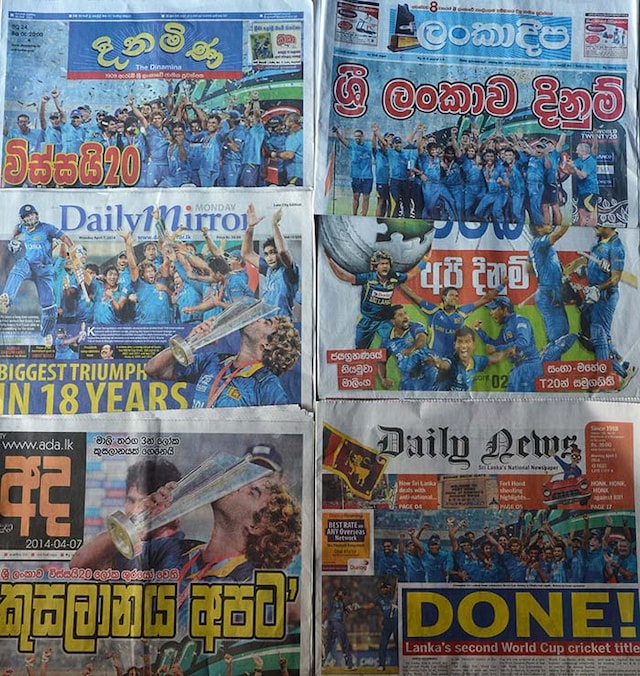 Sri Lanka's historic World Twenty20 win over India on Sunday made all the headlines in their country. (All images AP and AFP)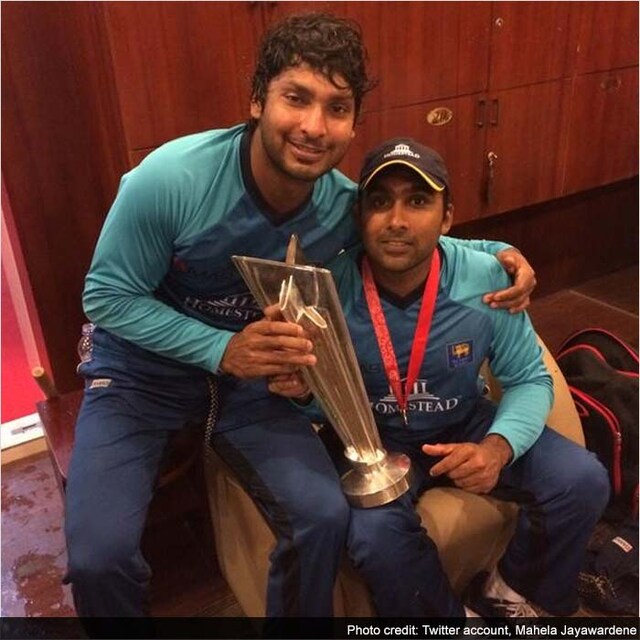 The emotional exit of two stalwarts of World cricket -- Kumar Sangakkara and Mahela Jayawardene -- turned into a special moment as they bid adieu such a high. Jayawardene tweeted this image, saying he wouldn't have wanted to end his T20I career with anybody else.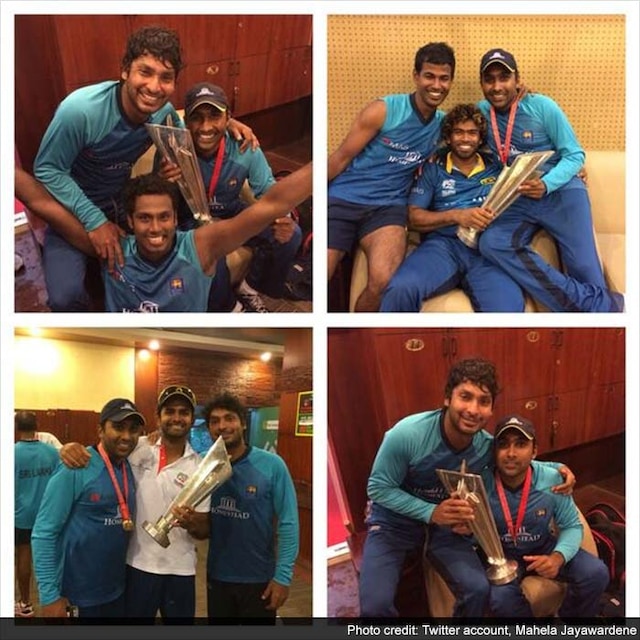 Jayawardene also tweeted an image from inside the dressing room where he and his teammates posed with their most prized possession, the ICC World Twenty20 2014 trophy.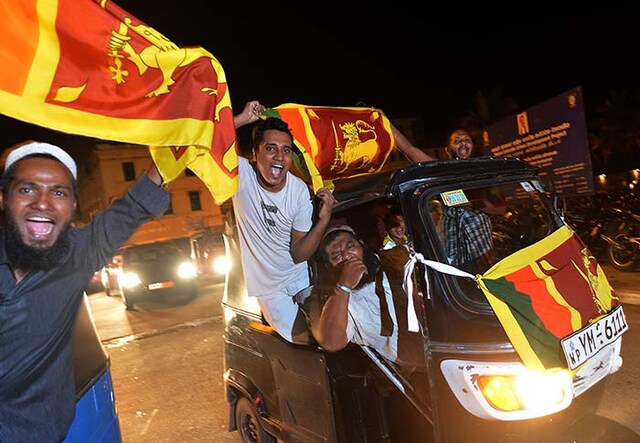 Fans in Sri Lanka took to the roads to celebrate their country's epic triumph.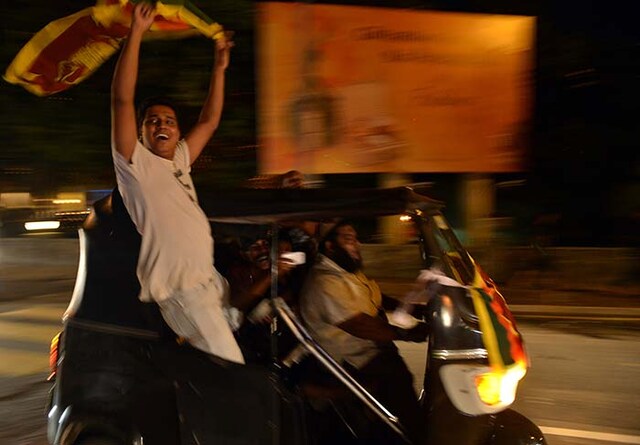 The jubilant fans in Colombo drove around in auto rickshaws in the wee hours after the game, letting the Sri Lankan flag fly high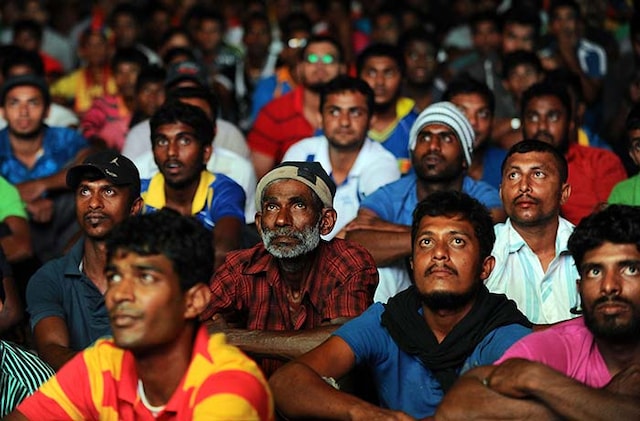 There were a few tense moments for the Sri Lankan fans as their side chased first World title win since 1996.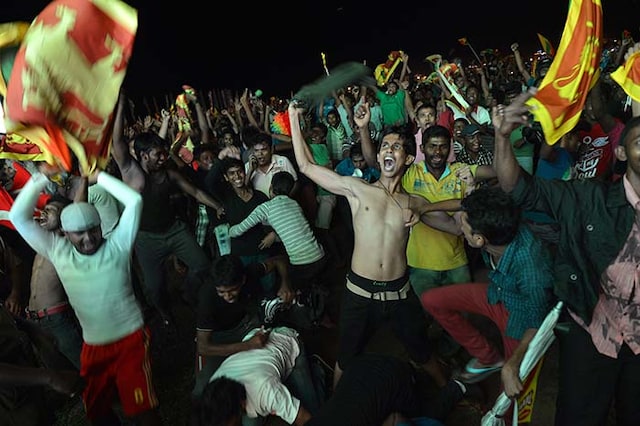 Once the winning runs were hit and the feeling of champions sunk in, fans began their celebratory dance.