How an Island conquered the entire world
After an 18-year long wait, Sri Lanka emerged victorious as they won the ICC World Twenty20 2014 by beating Mahendra Singh Dhoni's India by six wickets in the final on Sunday.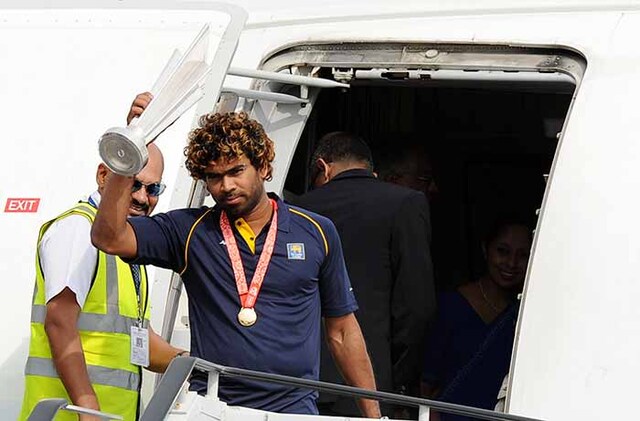 The victorious Sri Lankan team, led by Lasith Malinga, arrived in Sri Lanka to rousing reception from excited fans (All images AFP).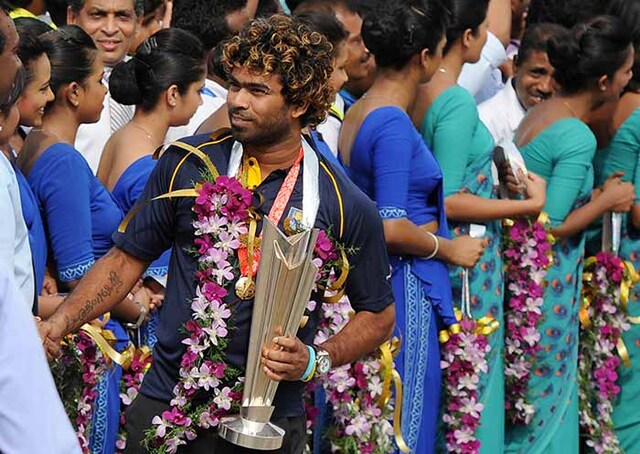 The team were rightfully given heroes' welcome, with big smiles and garlands.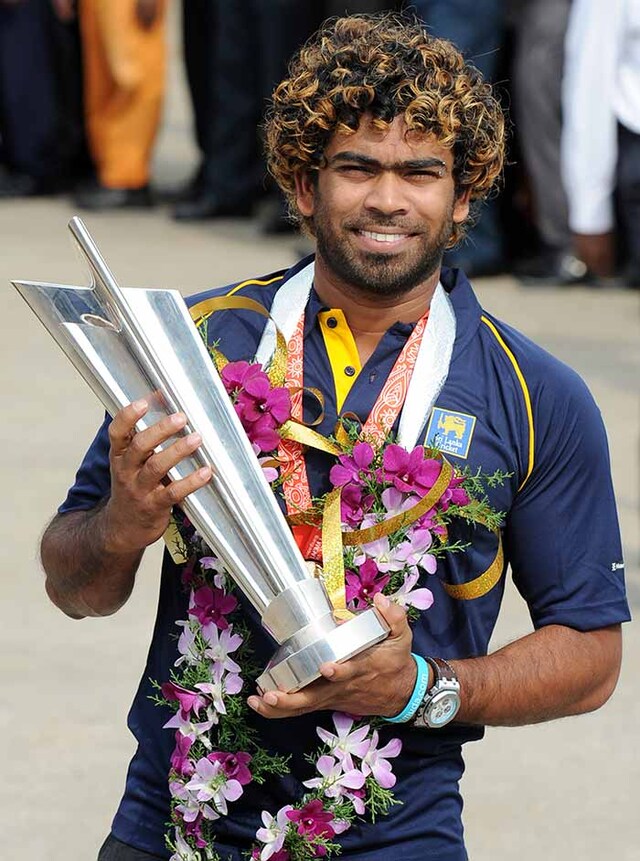 Lasith Malinga was all-smiles, posing with the coveted World Twenty20 trophy.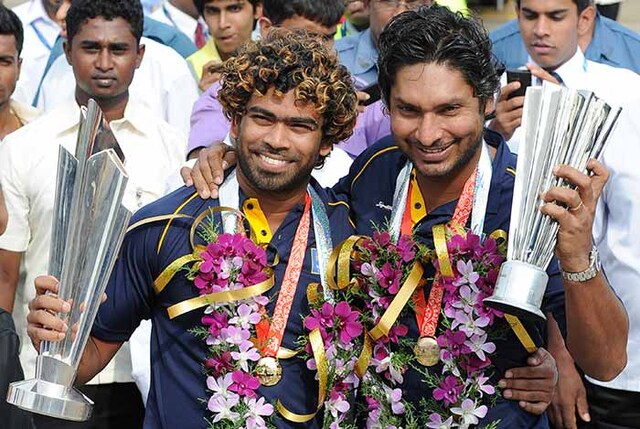 Retiring hero Kumar Sangakkara also looked extremely delighted to have returned home with a World Cup win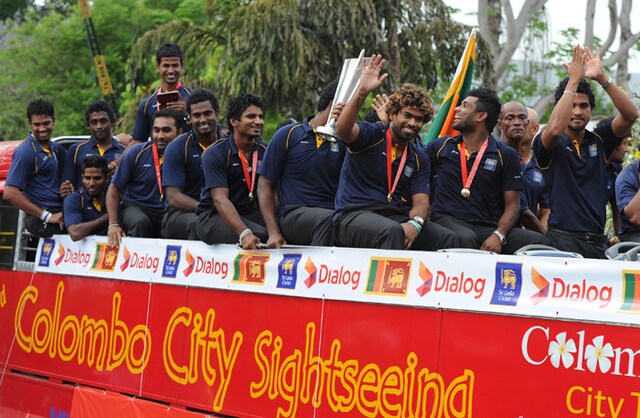 The entire team then embarked on their open bus tour in Colombo, much to the delight of the eagerly waiting fans.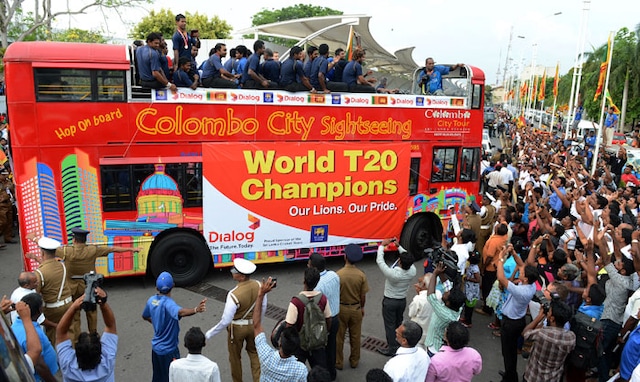 Fans from all over Colombo flocked to greet their national heroes.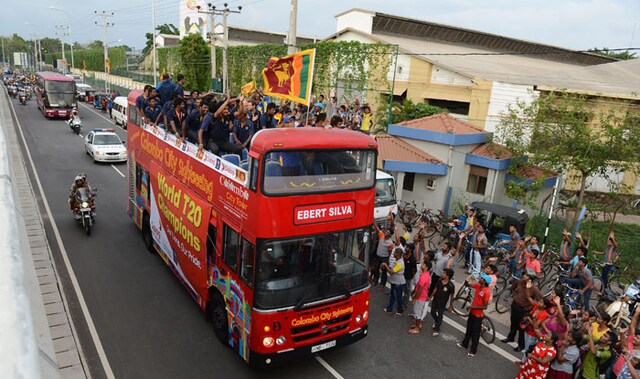 The flags were waved, the trophies were held high as the Sri Lankan players drove around Colombo in their open-top bus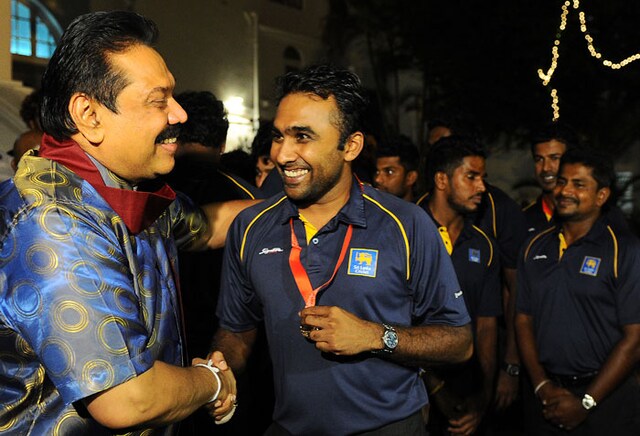 The Sri Lankan team were then welcomed by president Mahinda Rajakase
The Sri Lankan president embraced the hero of the World Twenty20 final, Kumar Sangakkara.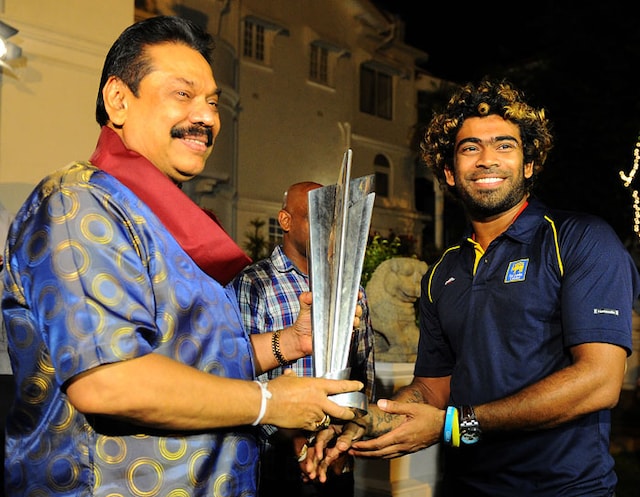 Lasith Malinga, the Sri Lankan skipper, and Mahinda Rajapakse posed with the trophy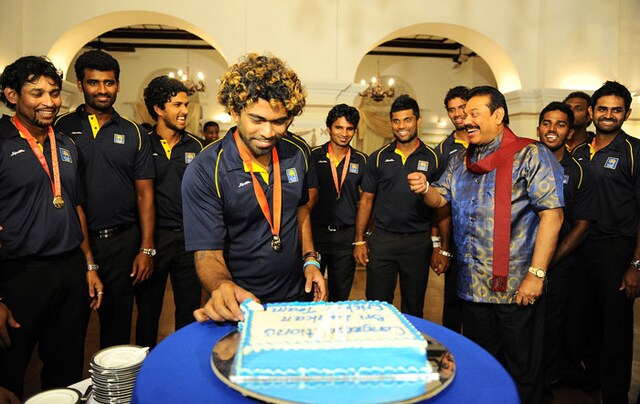 Lasith Malinga was all smiles as he cut a big cake during their World Cup triumph celebrations.
Dinesh Chandimal and Lasith Malinga share a light moment during the World Twenty20 celebrations.