CLT20: Warriors stun Bangalore in opening thriller
There was glamour, glitz and raw cricketing action on the opening day of the CLT20 tournament. A look at the best moments of the day that eventually saw Warriors reach the finishing line off the final delivery. (AP and AFP images)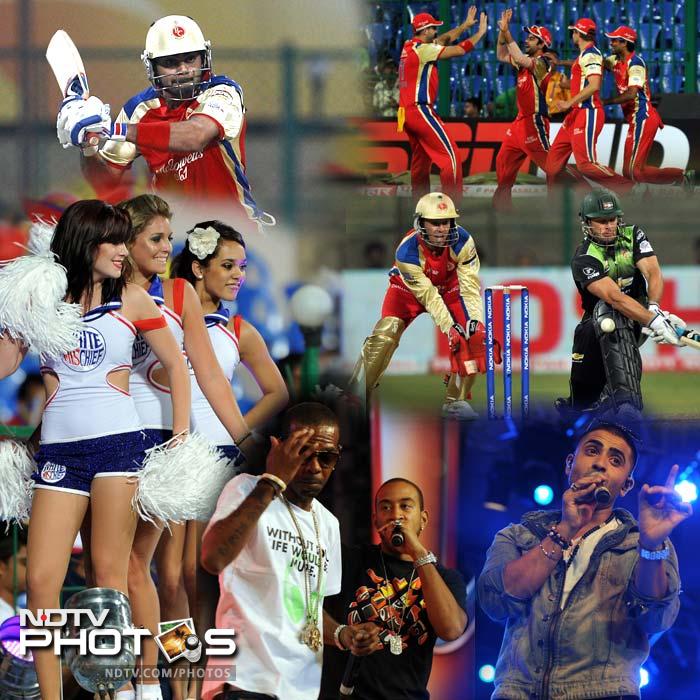 There was glamour, glitz and raw cricketing action on the opening day of the CLT20 tournament. A look at the best moments of the day that eventually saw Warriors reach the finishing line off the final delivery. (AP and AFP images)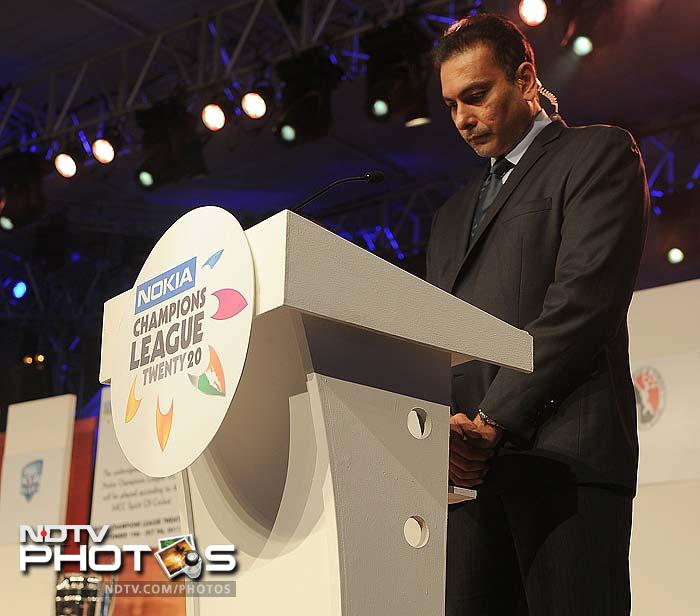 Ravi Shashtri gets the event underway as captains of all the participating teams were called on stage.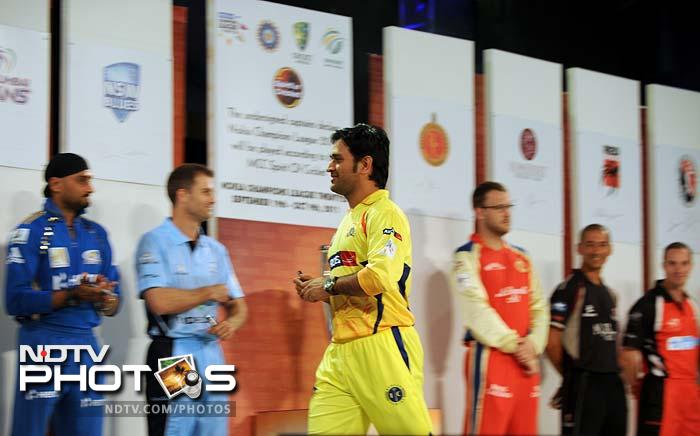 Skipper of the defending champions - MS Dhoni (in yellow) - walks up to the stage for his team, the Chennai Super Kings.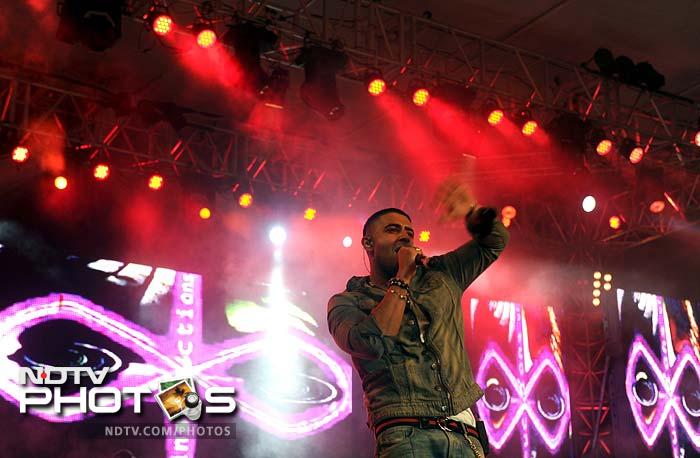 Rapper Jay Sean performs before the beginning of the match.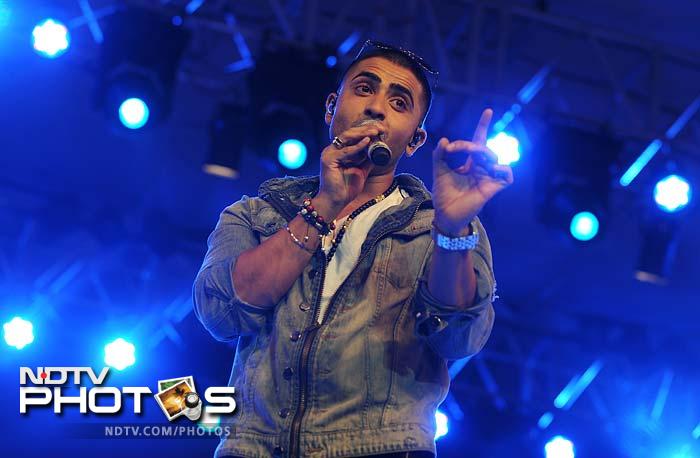 The British singer, song-writer had the crowd swaying to his songs and was one of the main attractions in the pre-match event.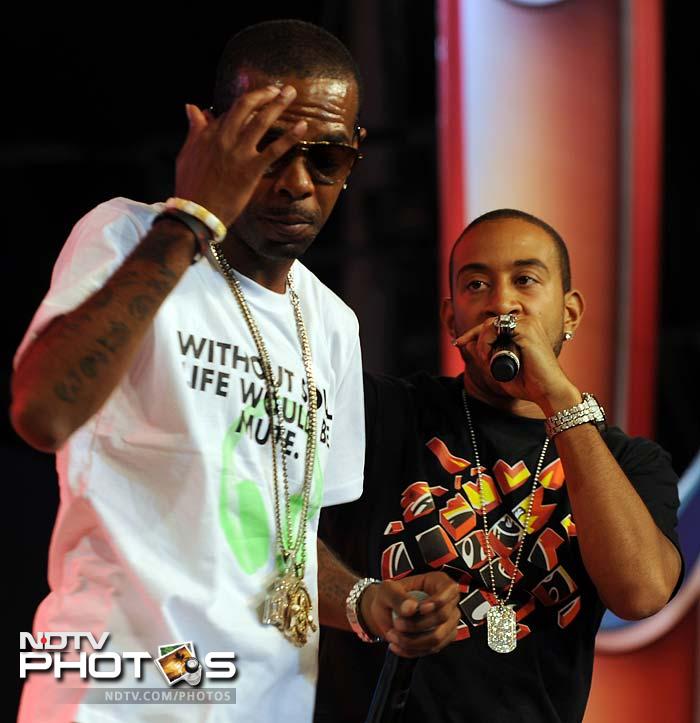 American artists Ludacris (l) and Lil' Fate perform in the pre-match ceremony.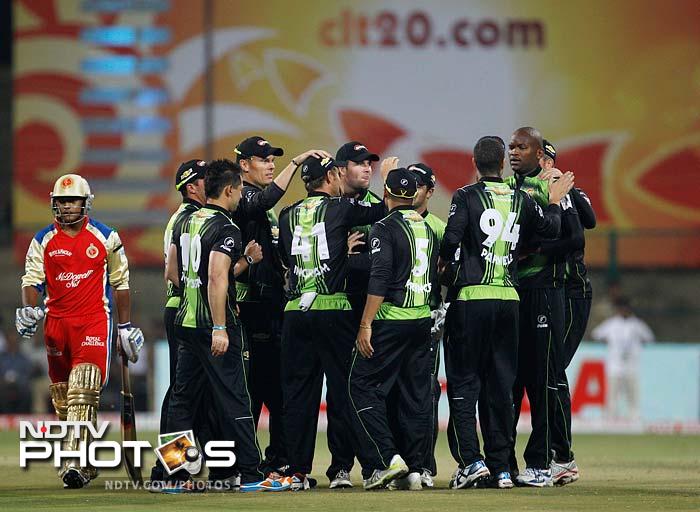 The real action however, began after the Warriors won the toss and opted to field. Mayank Agarwal (in red) is seen here walking off the ground early after being dismissed by Tsotsobe.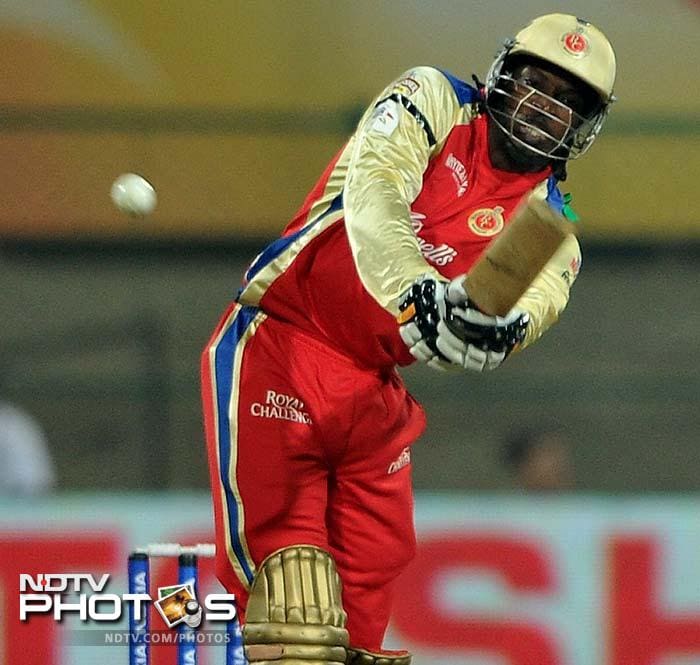 Chris Gayle plays a shot during the match which also marked his debut in CLT20.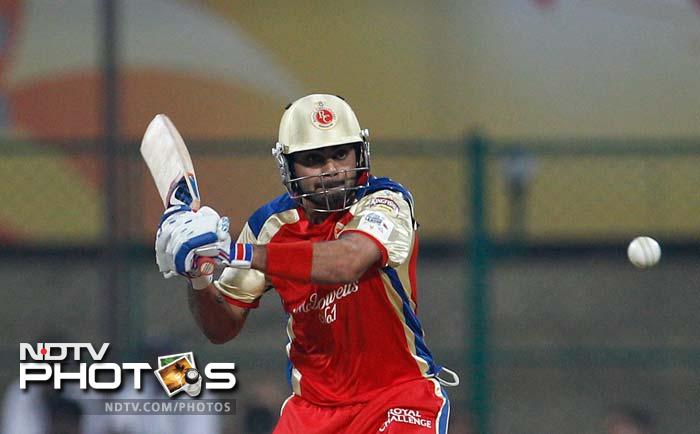 Virat Kohli at his cautious best as he plays a shot against the Warriors.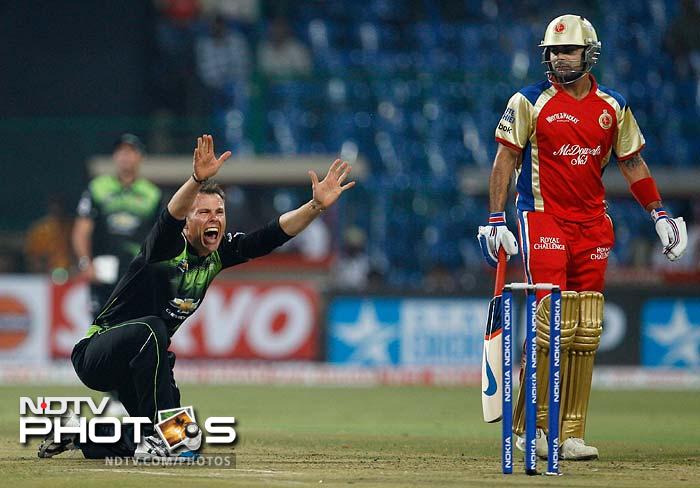 Johan Botha (l) appeals as Virat Kohli watches on during the match between the Warriors and the Royal Challengers Bangalore.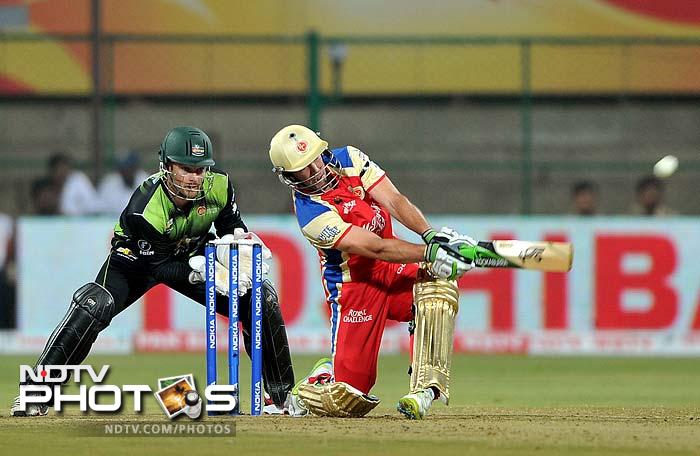 AB de Villers lofts a shot against Warriors as he went on to score 31 runs for Royal Challengers Bangalore.
There was no shortage of support for the hosts as Bangalore fans enjoyed the game of cricket with some added cheer from the cheering squad.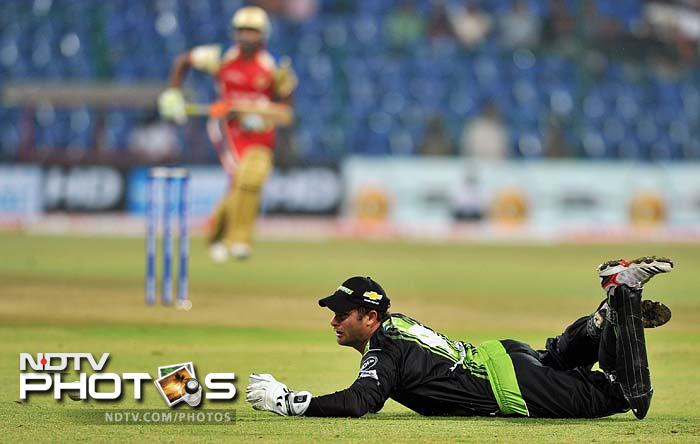 Mark Boucher attempts unsuccessfully to take a catch while fielding against Bangalore.
Nicky Boje reacts as a throw from the in-field shatters the stumps during the match between the Warriors and the Royal Challengers Bangalore.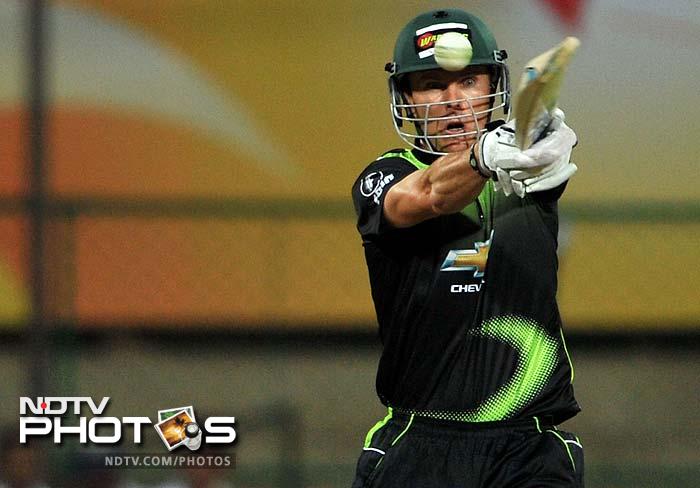 Wayne Parnell plays a shot during his team's chase after Banaglore managed to set a target of 173.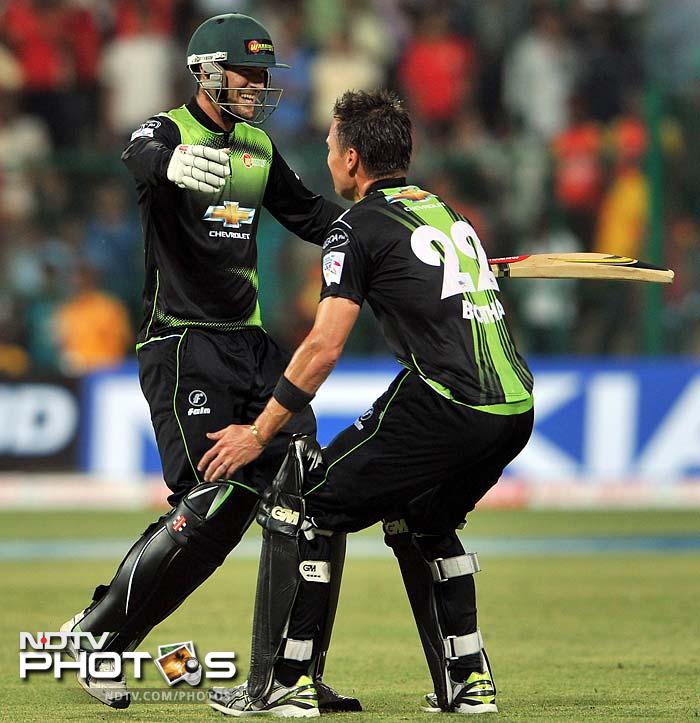 The match swung from one side to the other only for Parnell (l) to finish it off in favour of the Warriors off the final ball of the day.