This is how the Caribbean's cruise
West Indies batsmen rose to the occasion on the opening day of the final Test against India at the Wankhede. The visitors had four half-centuries, 267 runs and a haggard Indian unit to show for their efforts. A look. (AFP and AP images)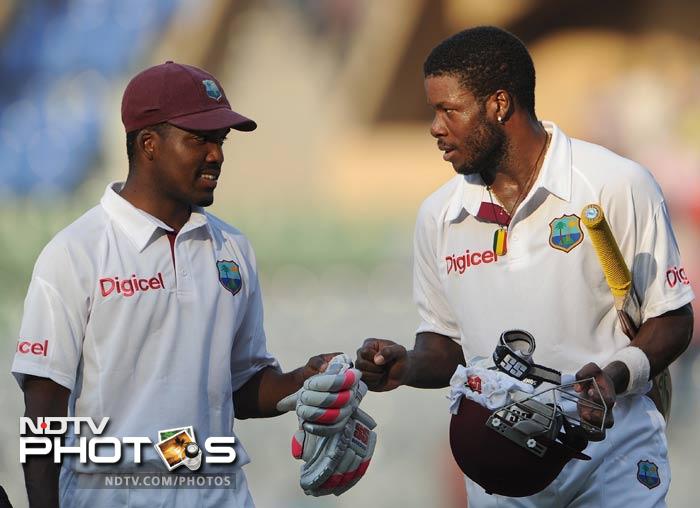 West Indies batsmen rose to the occasion on the opening day of the final Test against India at the Wankhede. The visitors had four half-centuries, 267 runs and a haggard Indian unit to show for their efforts. A look. (AFP and AP images)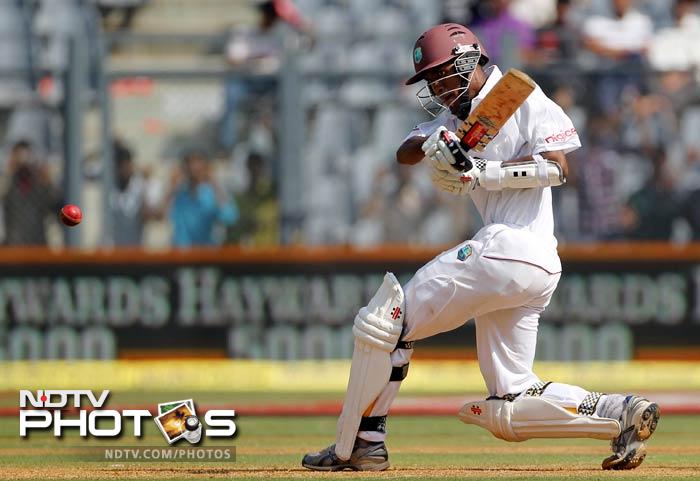 Opener Kraigg Brathwaite was the first off the block after the visitors won the toss and opted to bat.
Brathwaite (left) partnered Adrian Barath and the two slammed boundaries at will to provide a solid base to the innings, 137 to be precise.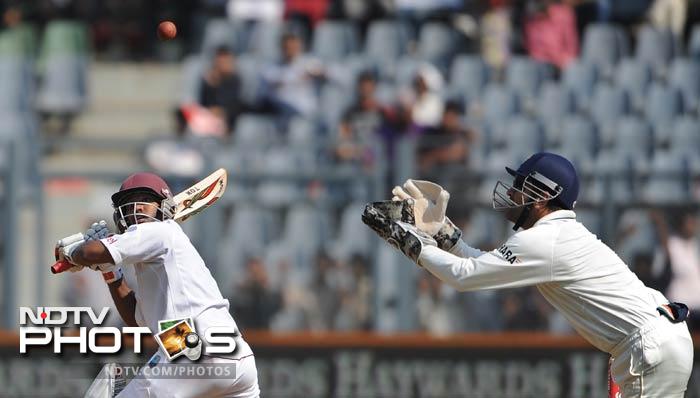 Barath (62) had eight boundaries in his innings and kept the Indians interested only for the fielders to drop several catches throughout the day.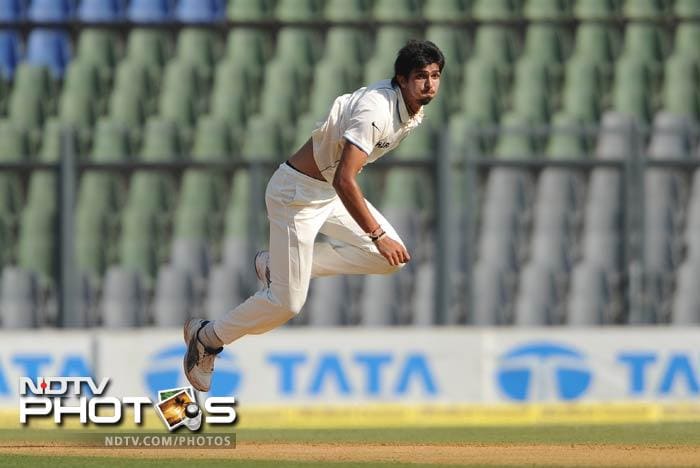 Ishant Sharma led the pace attack for India but success was not coming his way.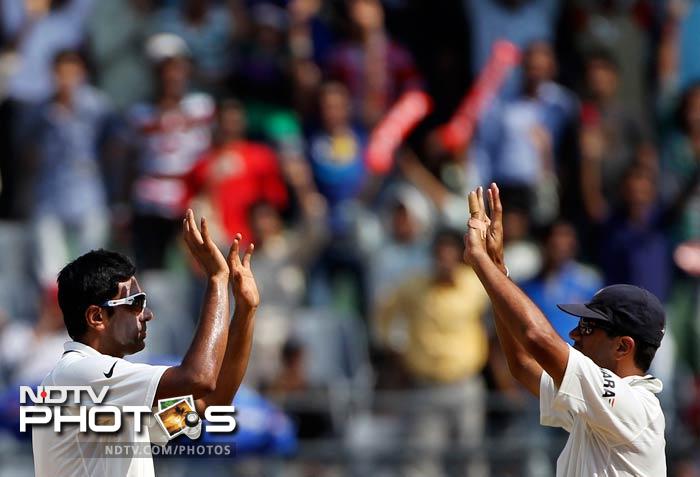 Instead, success turned to spin as R Ashwin finally managed to send Barath back, much to India's relief and the spectators' joy.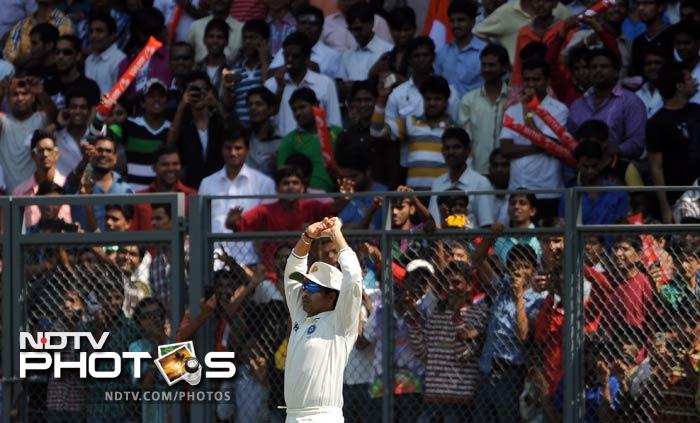 Although Ashwin dismissed Brathwaite (68) soon after, the day was already proving to be longer than usual for the Indians. Sachin Tendulkar is seen stretching here.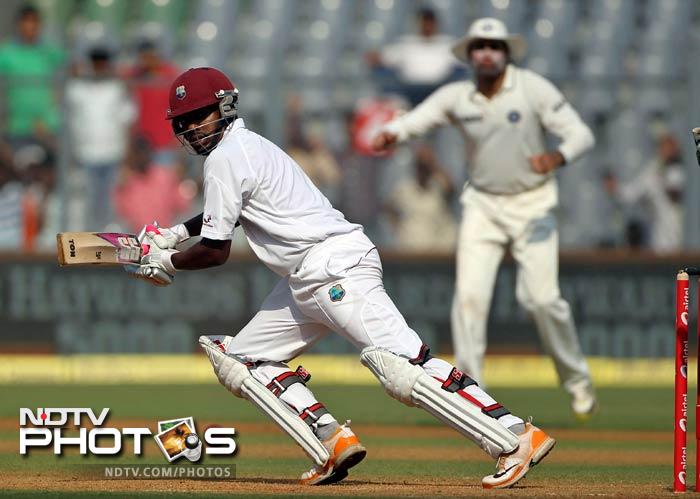 West Indies took lunch at 80/0 and tea at 161/2 but the momentum was hardly lost. Darren Bravo (in pic) and Kirk Edwards came out in the final session and added to the team's score.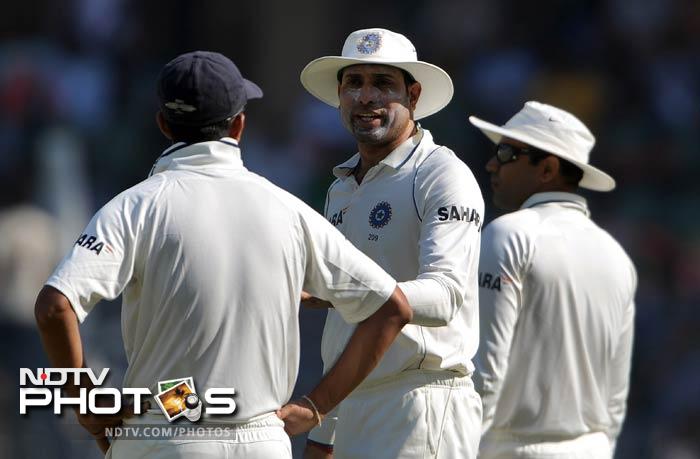 The slip cordon of the Indian team looked surprisingly jaded with even Rahul Dravid (l) dropping catches.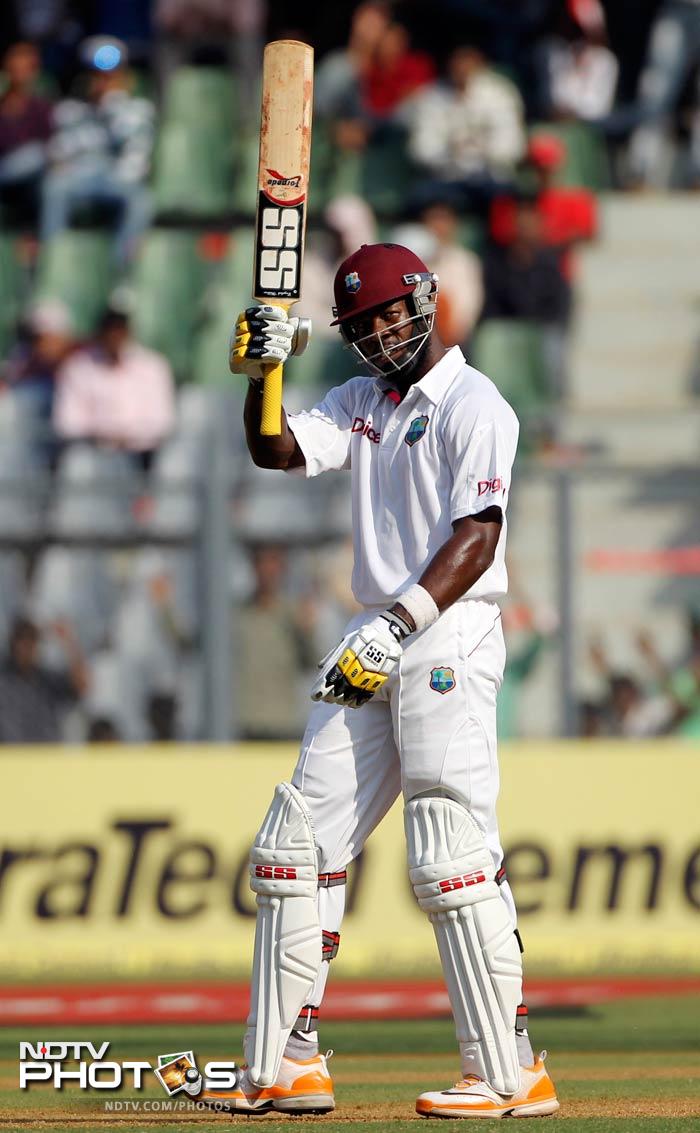 Batsmen had nothing to lose having already lost the 3-Test series. Edwards brought up his fifty and remained unbeaten on 65. Bravo finished the day on 57*.