Guts and glory on the Wankhede track
It takes courage to lash out towards a milestone and it takes equal amount of bravery to dismiss a champion on rampage. A look at an eventful first session of play when Sachin took on West Indies and Ravi Rampaul silenced India. (AP and AFP copy)
It takes courage to lash out towards a milestone and it takes equal amount of bravery to dismiss a champion on rampage. A look at an eventful first session of play when Sachin took on West Indies and Ravi Rampaul silenced India. (AP and AFP copy)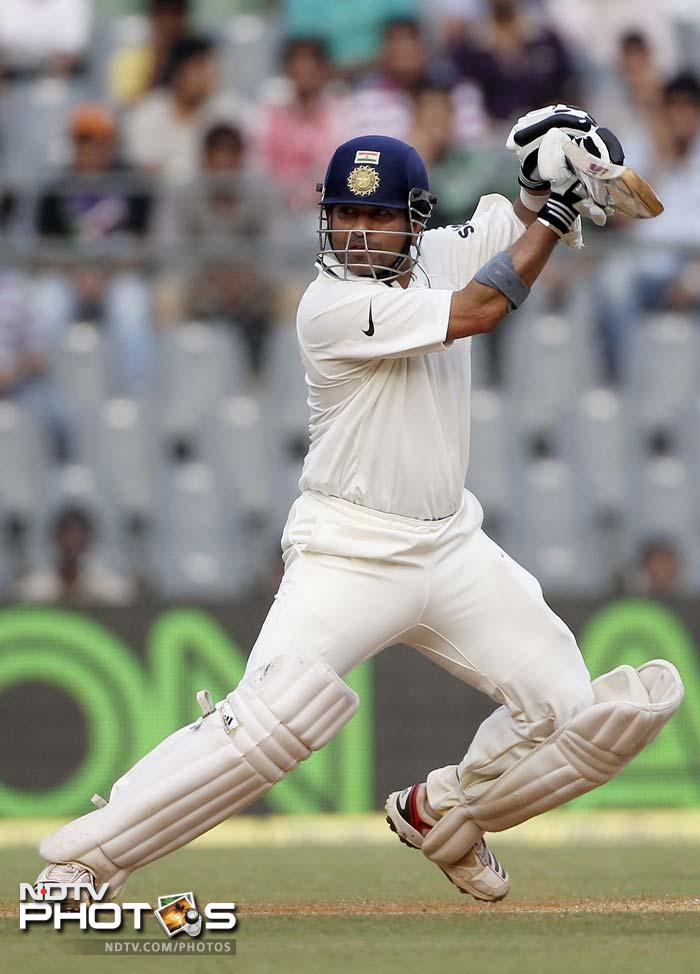 Coming out to bat on an overnight score of 67, Sachin lashed out against West Indies from the beginning. 37 runs to his 100th ton looked like being scored in a jiffy.
Drinks were taken quickly as Sachin had boundaries galore. What set the stadium on fire was a massive six which came out of nowhere to propel his innings.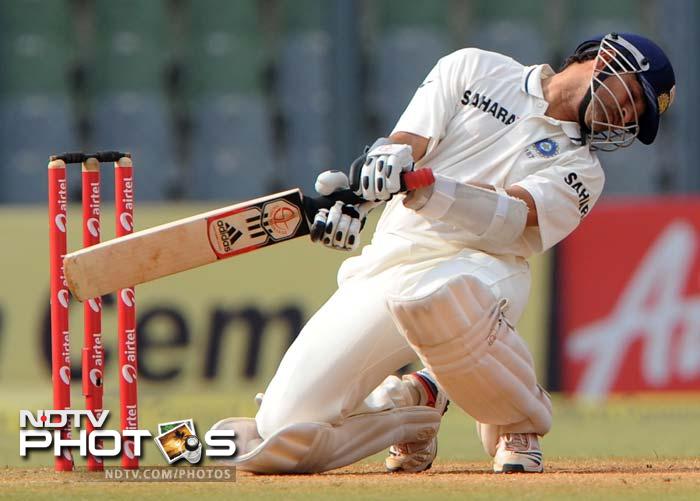 The occasional ball tested the veteran batsman but failed to get a change in the playing style. It was unable to rid Sachin of his 'malicious' intent to embarrass West Indies' bowlers.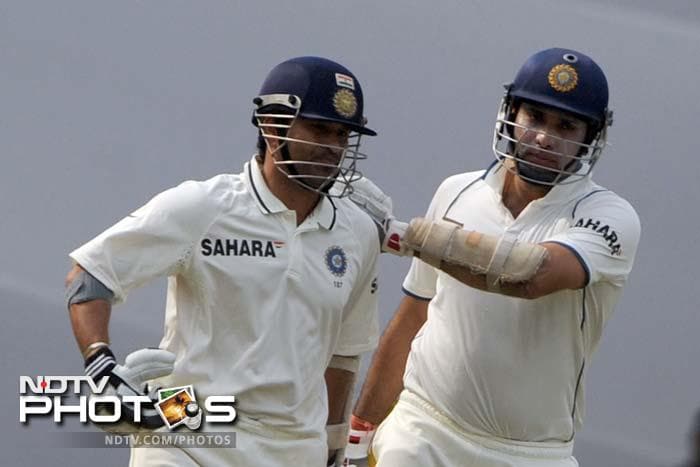 VVS Laxman at the other end, fell early but not before being witness to some sublime stroke-play from the master.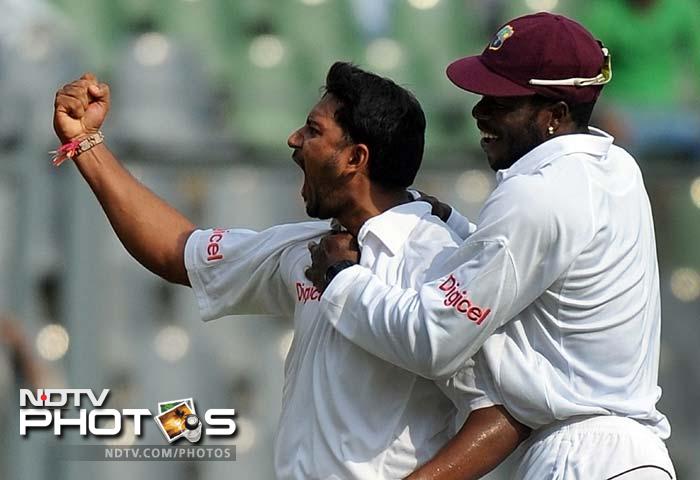 Then came the dreaded 87th over of the innings. Five balls were bowled by Rampaul but it was the final delivery that sent a wave of stunned silence all across. Sachin out on 94.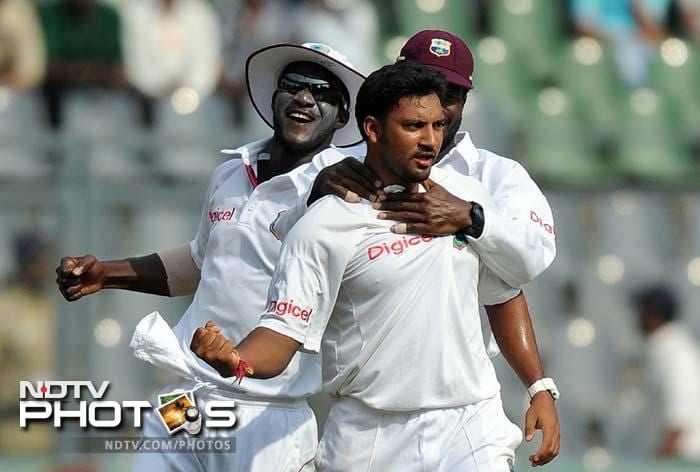 The seamer was clever enough to not bowl too wide but just enough to tempt Sachin to punch the rib-high ball. Mistake realised a little too late and Darren Sammy nestled the edge in second slip.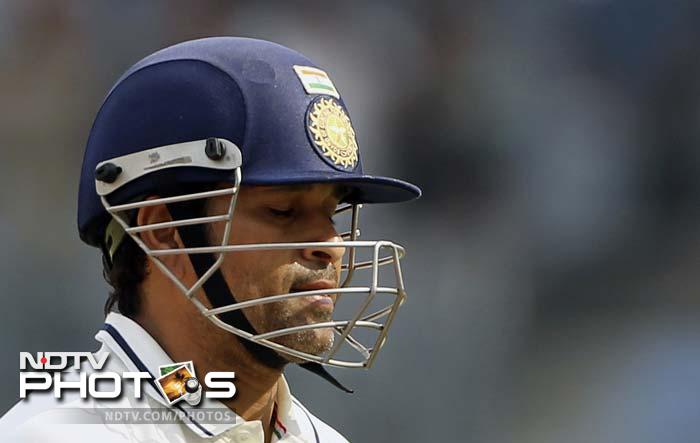 The legend knew his mistake and it was evident on his face. The disappointment was clear but it was just a minor hiccup in what has been an illustrious career.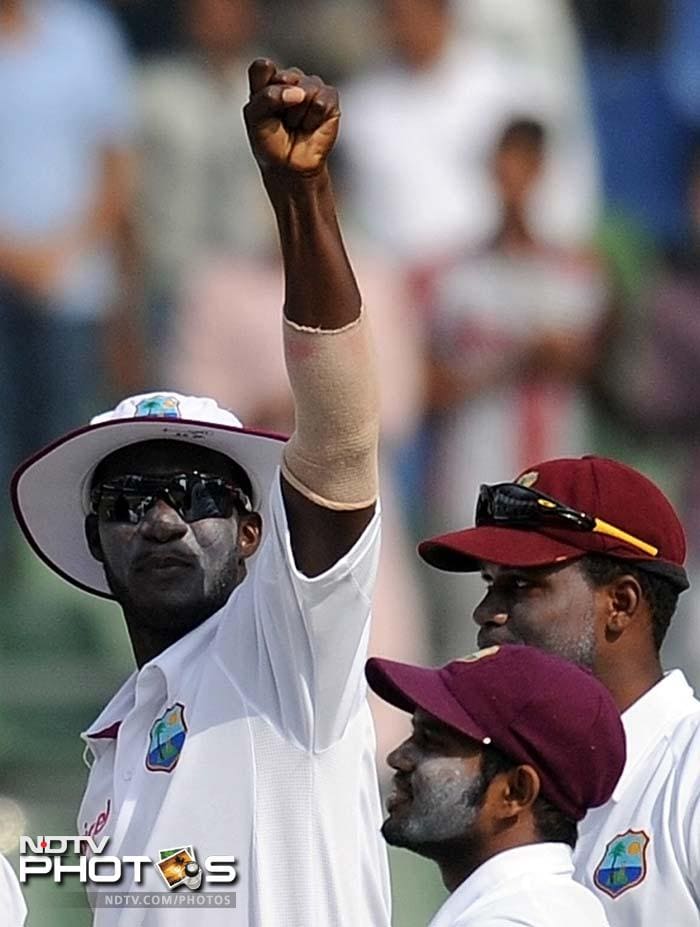 Sammy looked mighty pleased with his catch, especially as he had said a day before that his team was looking for ways to break Indian hearts come Friday.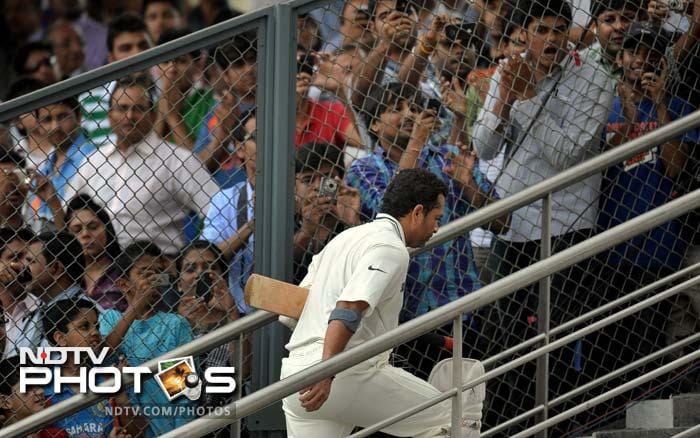 Hearts did not seem broken though as the crowd at Wankhede applauded Sachin back to the pavilion. After all, it was a class innings with 8 boundaries, 2 sixes and a strike rate of 61.43.