1st Ashes, Day 3: Australia bully England, tourists chase record total
Revenge is sweet.

While the opening Test may not yet be over but the Australians may well be celebrating a grand start to their revenge campaign against England.

After all, the tourists need 561 - a record if achieved - to save the first Test.

Highlights from Day 3 at Brisbane.

Images courtesy: AFP and AP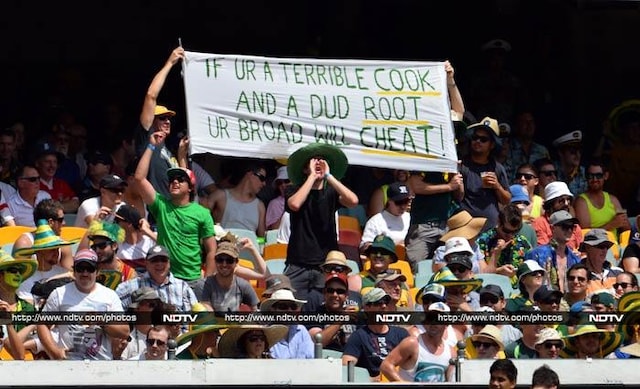 Revenge is sweet.

While the opening Test may not yet be over but the Australians may well be celebrating a grand start to their revenge campaign against England.

After all, the tourists need 561 - a record if achieved - to save the first Test.

Highlights from Day 3 at Brisbane.

Images courtesy: AFP and AP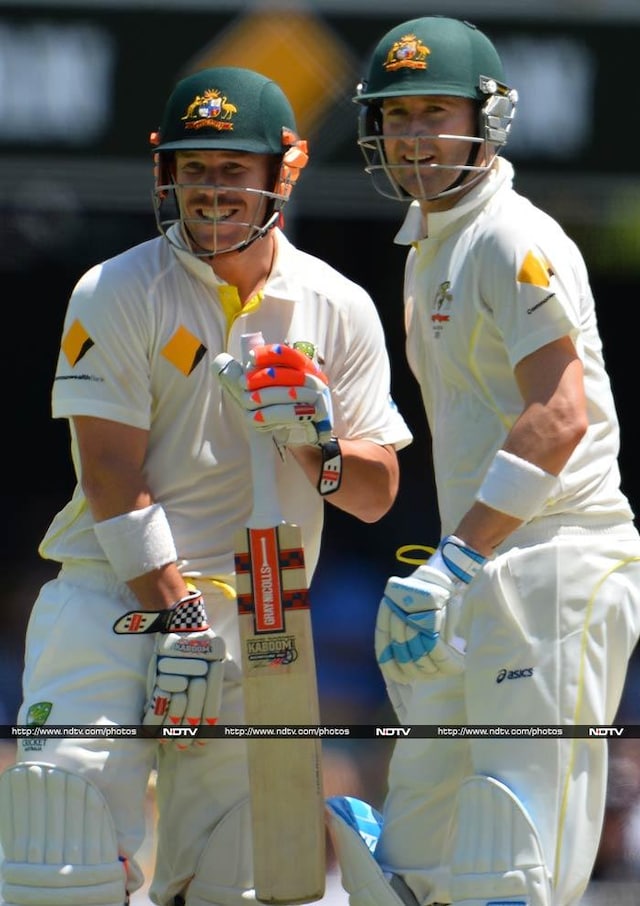 David Warner and skipper Michael Clarke were responsible for making England bowlers sweat it out.

Both batsmen hit confident centuries on Day 3 of the match to dominate proceedings.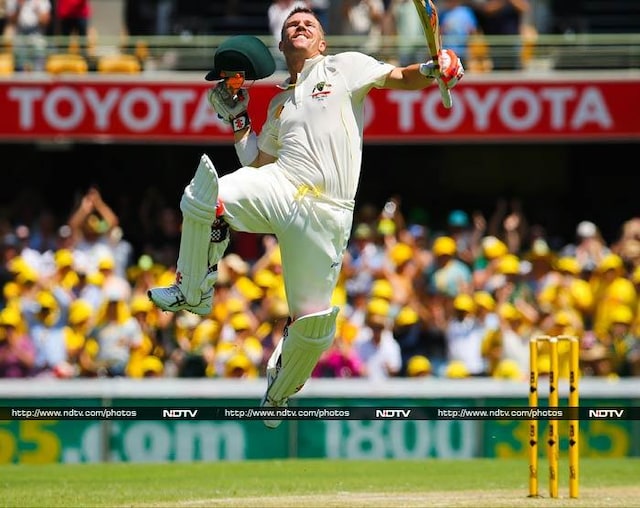 Opener Warner resumed Day 3 for the hosts and soon completed his century off just 135 deliveries.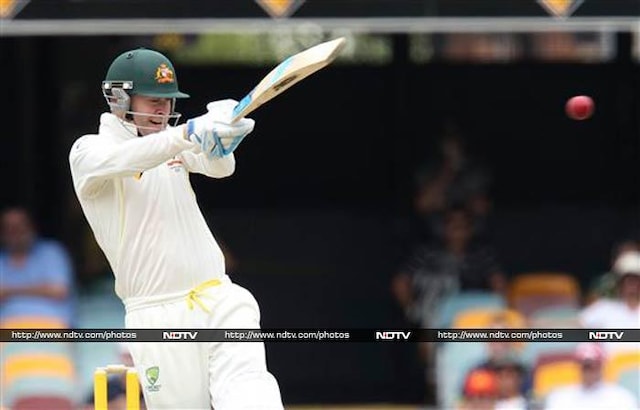 Soon, he was joined at the crease by Michael Clarke (in pic).

Clarke may have scored just one in the previous innings but seemed in no mood to repeat the same.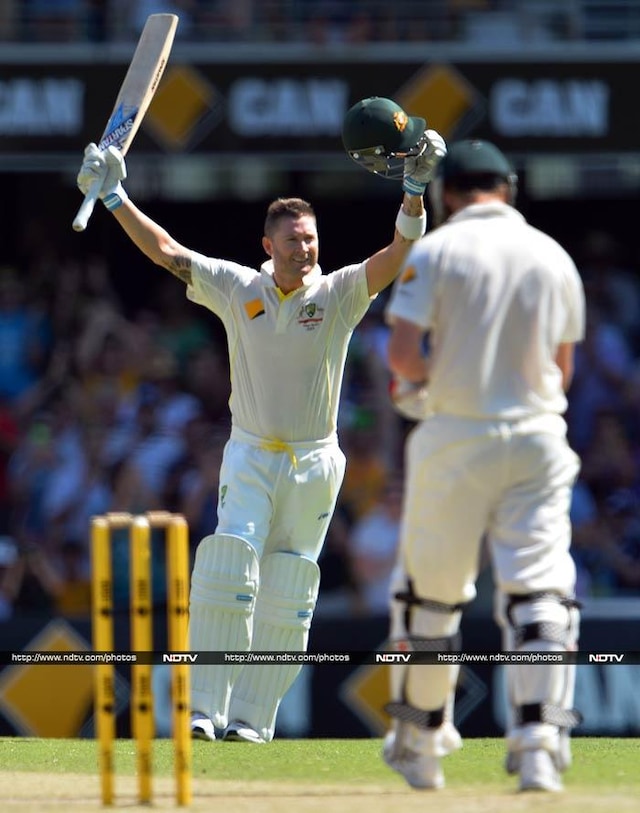 The Aussie skipper batted confidently to notch up 113.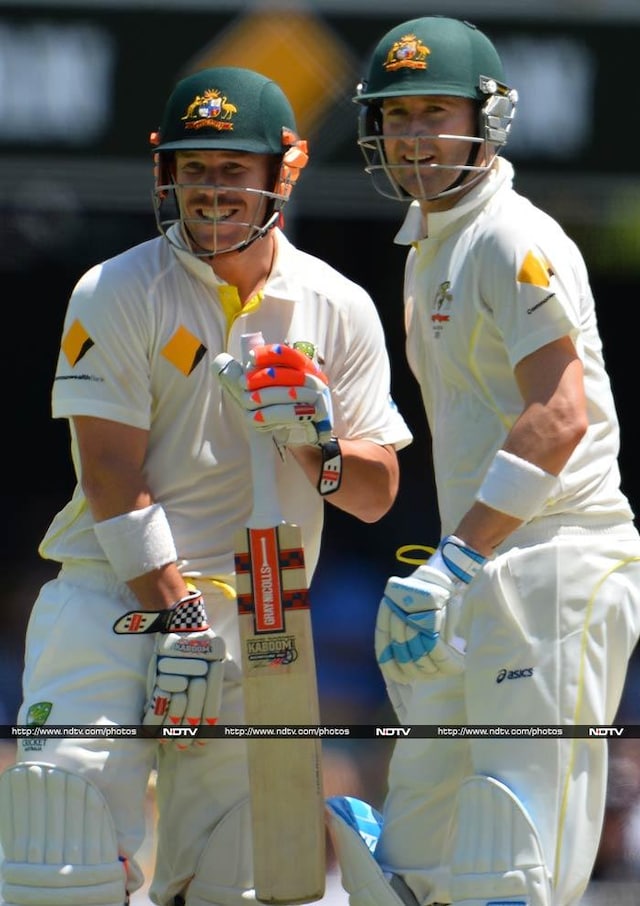 Warner (124) and Clarke stitched together a partnership of 158 runs for the third wicket to flay England.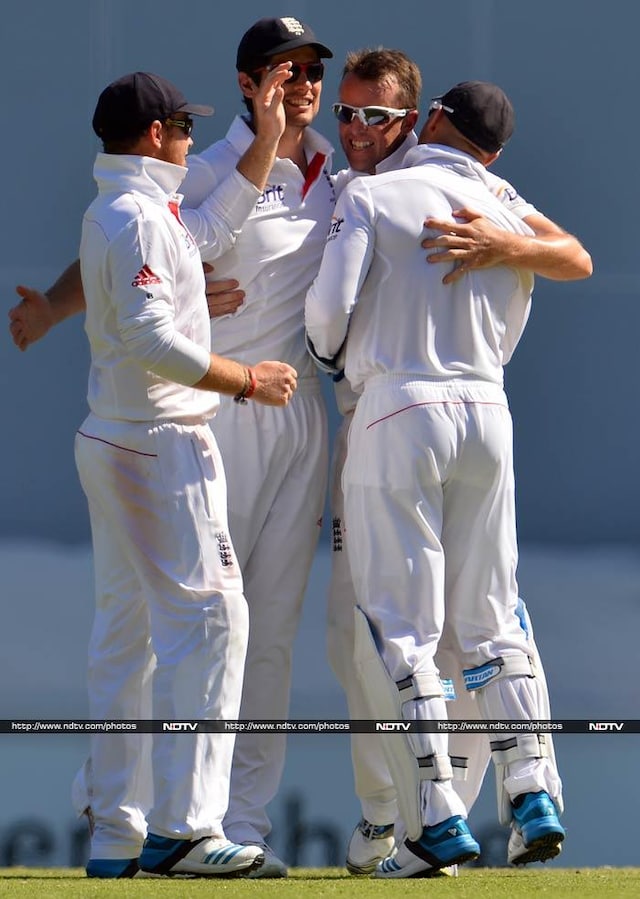 While Warner eventually fell to Stuart Broad, Graeme Swann (in pic) removed Clarke.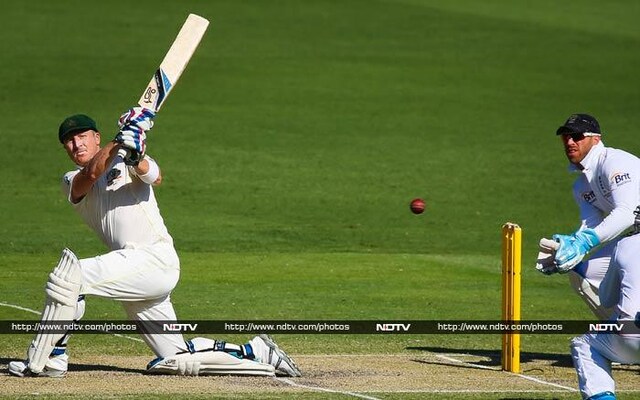 By then though, the damage had been done.

Brad Haddin walked in late into the innings and after his 94 from the previous innings, he helped himself to another 53.

He did fall to Chris Tremlett but the Aussies did not give England the satisfaction of having bowled them out, declaring on 401.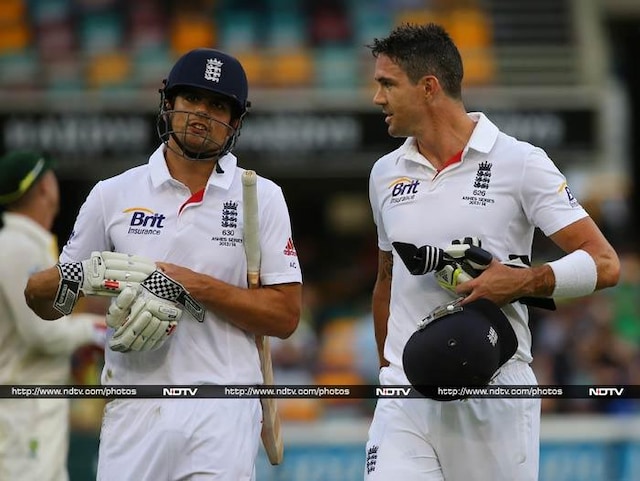 England final reply in the Test was weak.

Michael Carberry and Jonathan Trott were sent back before close of play, leaving Alastair Cook and Kevin Pietersen (in pic) to plan a miracle for Day 4.