Wimbledon: Serena Williams Dances to Novak Djokovic's 'Tunes'
Serena Williams and Novak Djokovic can't help but smile. And they have every reason to. The winners of the singles titles at Wimbledon 2015, the two posed with the trophy and danced like there was no tomorrow. (All images courtesy AFP)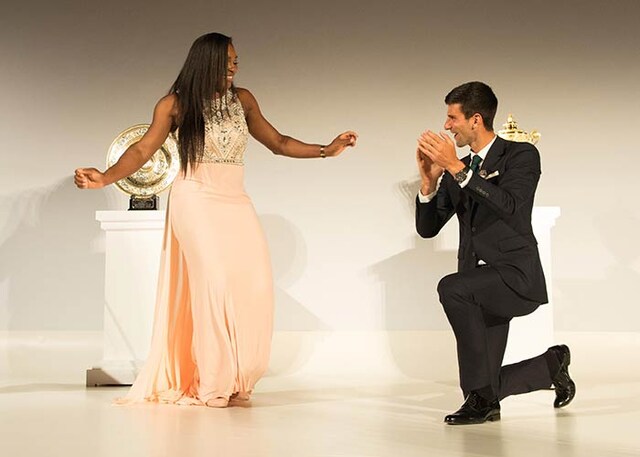 Serena Williams and Novak Djokovic can't help but smile. And they have every reason to. The winners of the singles titles at Wimbledon 2015, the two posed with the trophy and danced like there was no tomorrow. (All images courtesy AFP)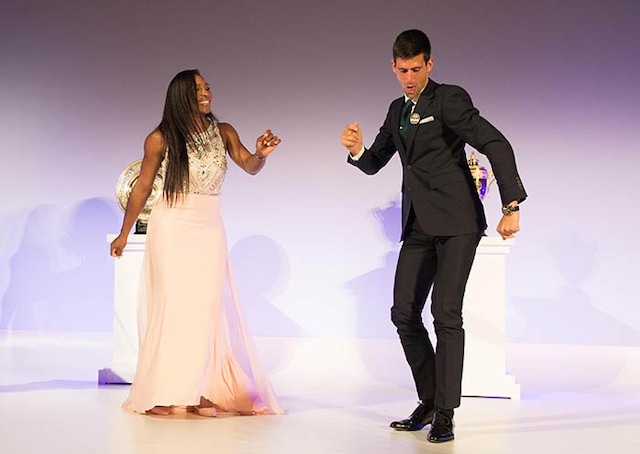 While Serena looked like a princess at the Wimbledon Champion's Ball, Djokovic looked sharp in a black suit.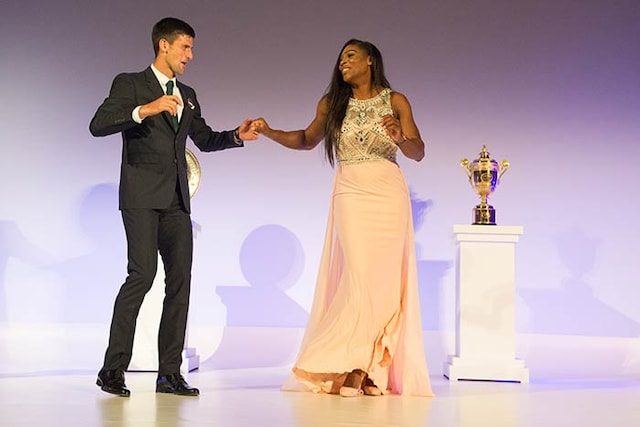 World No. 1 Serena wore a floor-length, cream, jewel-encrusted dress.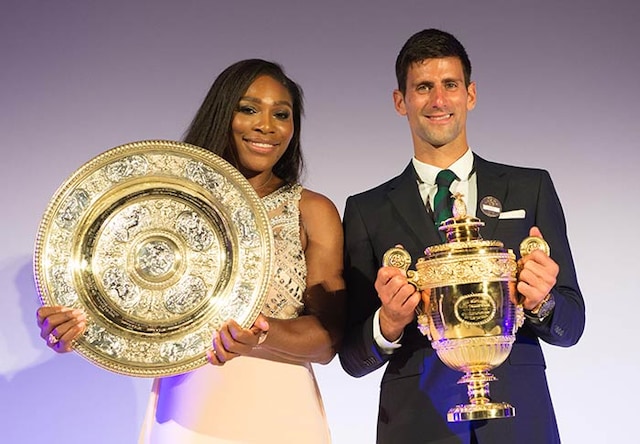 While the American won Wimbledon for the sixth time, Serbian Djokovic beat Roger Federer for his third title here.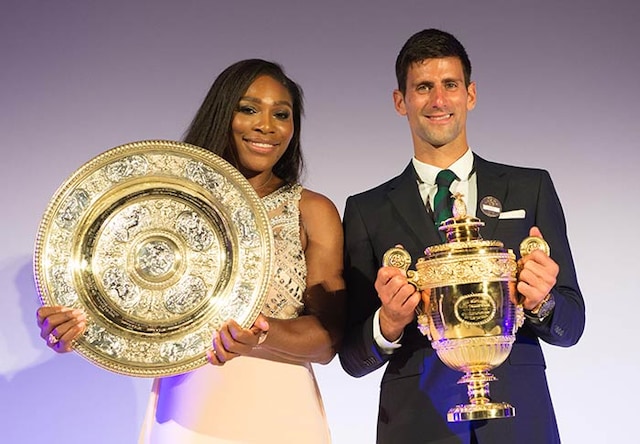 Life sure is good at the very top of international tennis!