Wimbledon 2016: Andy Murray Beats Milos Raonic to Lift Third Career Major
Scotland's Andy Murray lifted the third Grand Slam title of his career after a hard-fought straight set win over Canadian Milos Raonic. Murray won 6-4, 7-6 (3), 7-6 (2).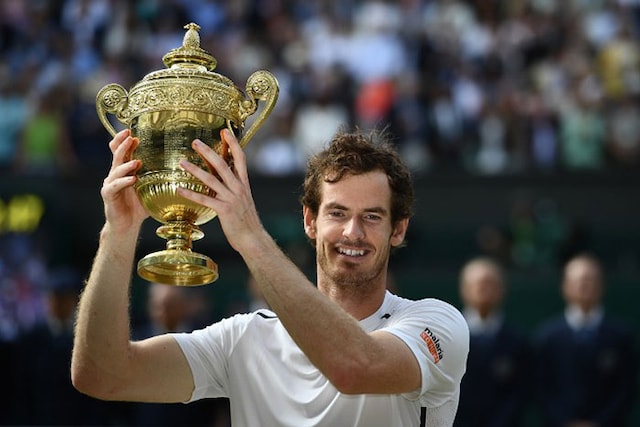 Andy Murray with the men's singles trophy after his win over Milos Raonic in the Wimbledon final. (All images courtesy AFP)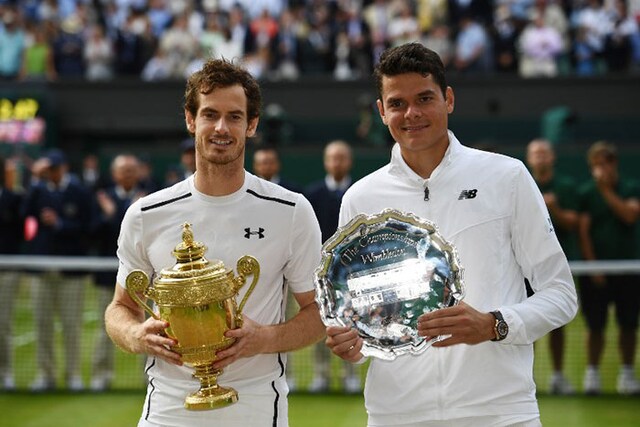 The two finalists pose with their trophies following the final.
Andy Murray had to dig deep in the second and third sets, but managed to win both in tie-breakers.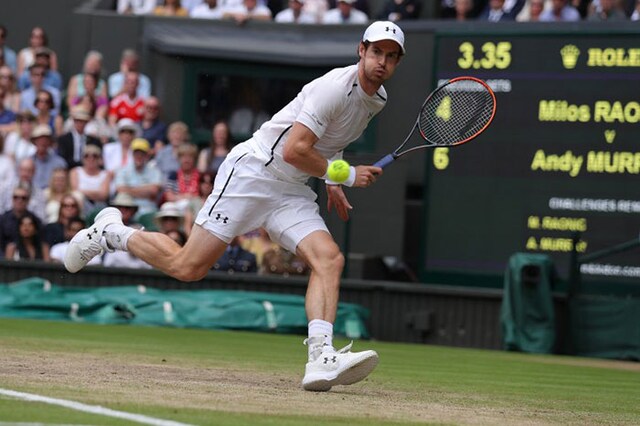 Murray's defensive game was top-notch, as he managed to match up to Raonic's big serves without much trouble.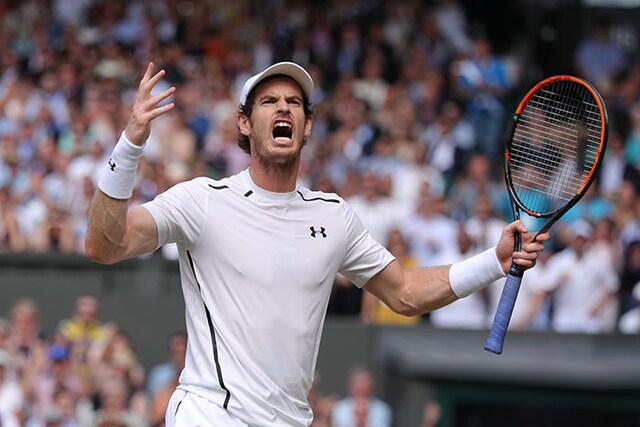 Andy Murray celebrates a point during the match.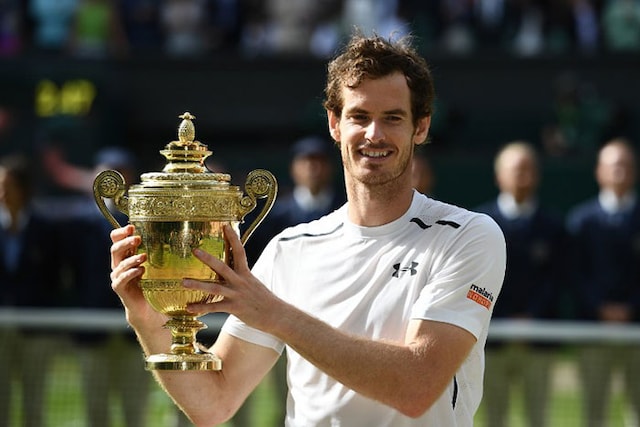 Murray poses with the trophy after the match.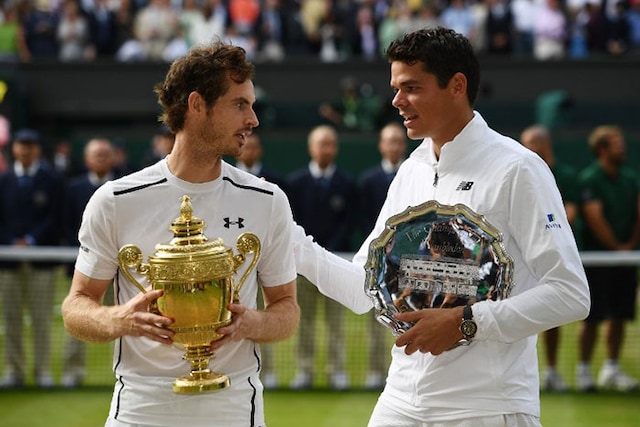 Milos Raonic congratulates his conqueror as they pose for photos.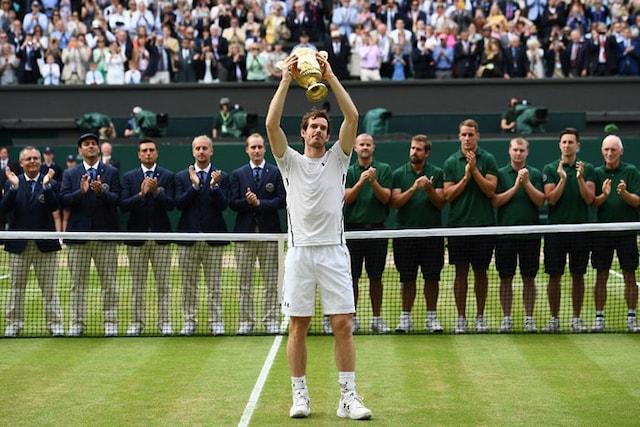 This is Andy Murray's second Wimbledon title and third career major overall.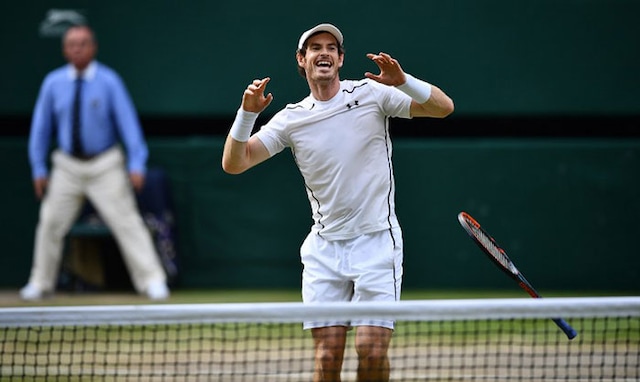 The Scotsman celebrates after clinching the third set, and thereby, the title.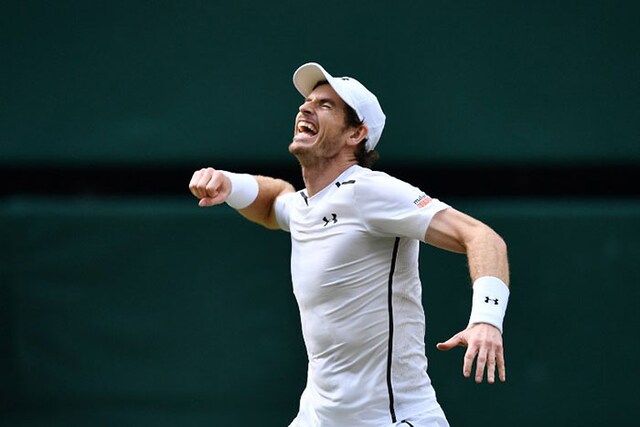 Murray had previously won the men's singles title at Wimbledon in 2013.