Injured Novak Djokovic guides Serbia to Davis Cup semis
World No. 1 Novak Djokovic played through an ankle injury to guide Serbia to the semifinals of the Davis Cup. Elsewhere, Argentina pipped France 3-2 to make last 4. (All AP and AFP images)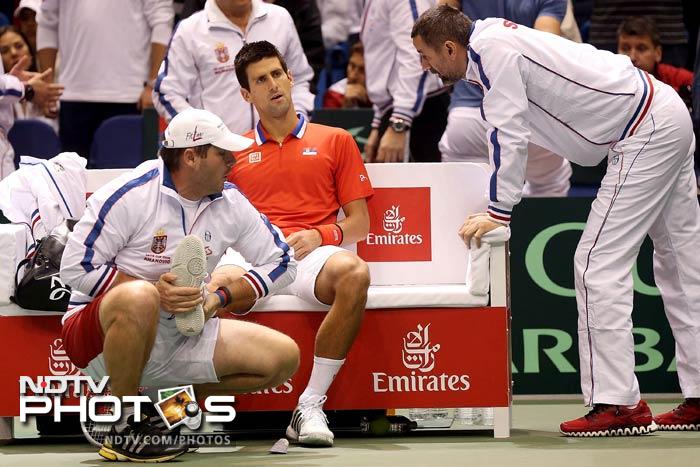 Novak Djokovic twisted his right ankle during Davis Cup quarterfinal tie against Sam Querrey of United States.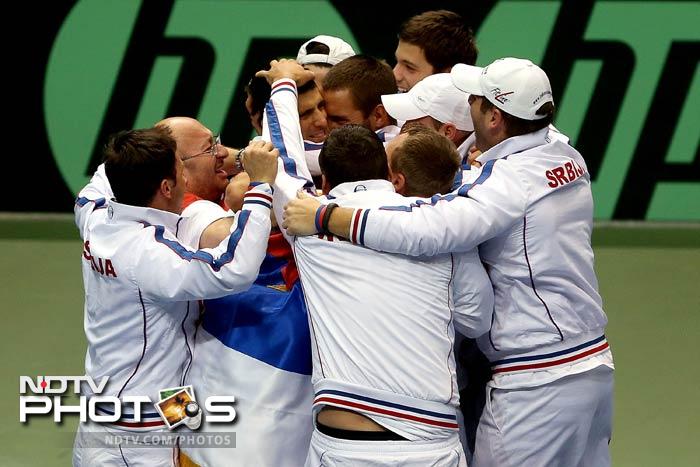 Novak Djokovic played through pain for over an hour against Sam Querrey of United States to help Serbia book their berth in Davis Cup semifinals.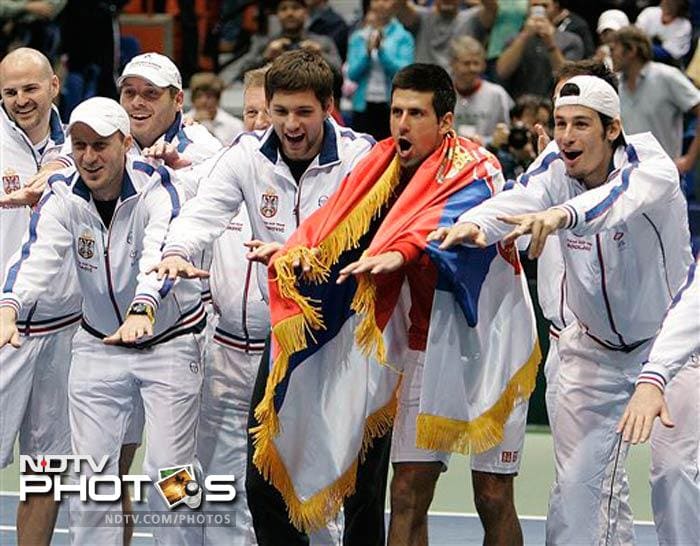 Novak Djokovic of Serbia celebrates his win in the fourth rubber against Sam Querrey with his teammates during the Davis Cup tie between the United States and Serbia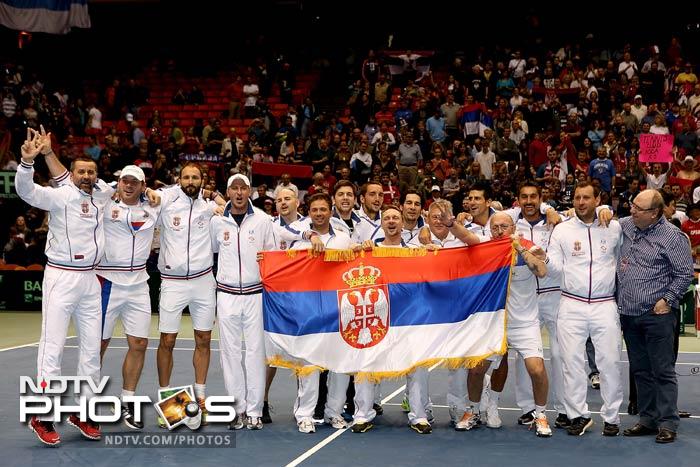 The Serbian team poses for photographers after defeating the US 3-1 during the Davis Cup quarterfinals tie.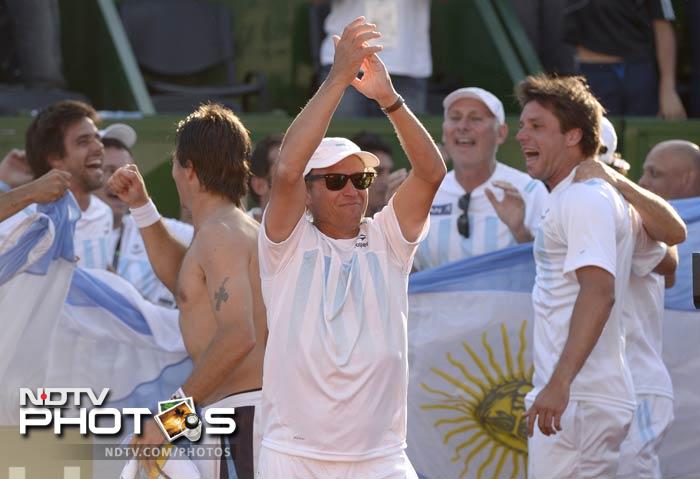 Argentina's team captain Martin Jaite (C) celebrates with players after defeating France 3-2 in the 2013 Davis Cup World Group quarterfinals at Parque Roca stadium in Buenos Aires.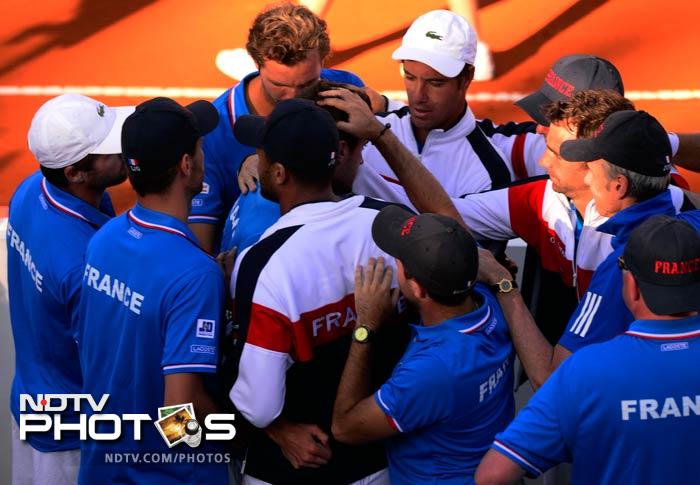 France players confort teammate Gilles Simon after he lost 6-4, 5-7, 6-4, 6-4 against Carlos Berlocq of Argentina in Davis Cup World Group quarterfinal singles match.