French Open Diary: Colourful Federer Dazzles, Sharapova Sizzles
Top tennis stars made fashion statements, signed autographs and settled into their grooves at the French Open.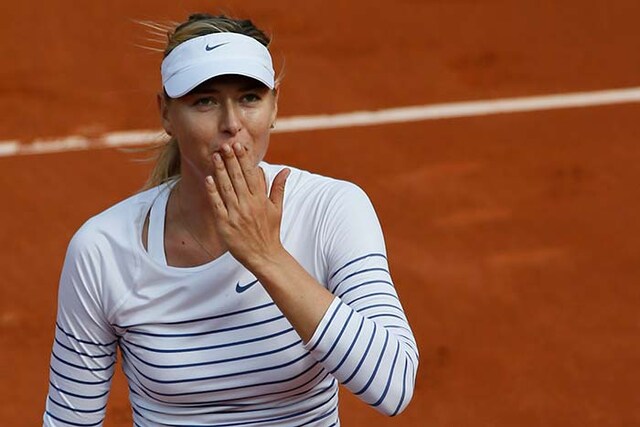 Maria Sharapova was jeered by fans after she refused to carry out an on-court TV interview. But the Russian tennis star remained cool and retained her gracious poise. (AFP Images)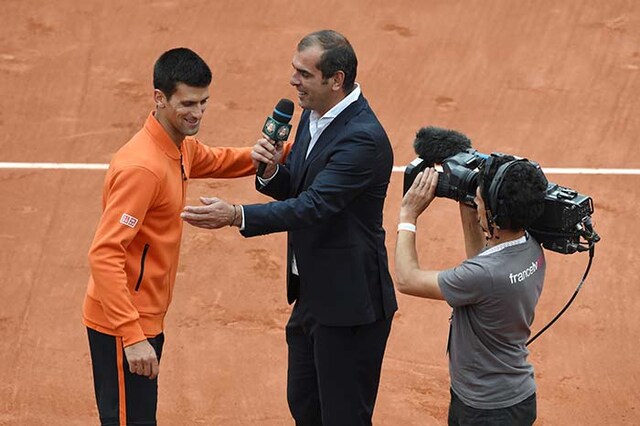 Novak Djokovic faced no such booing as he gave a charming interview after his first round win.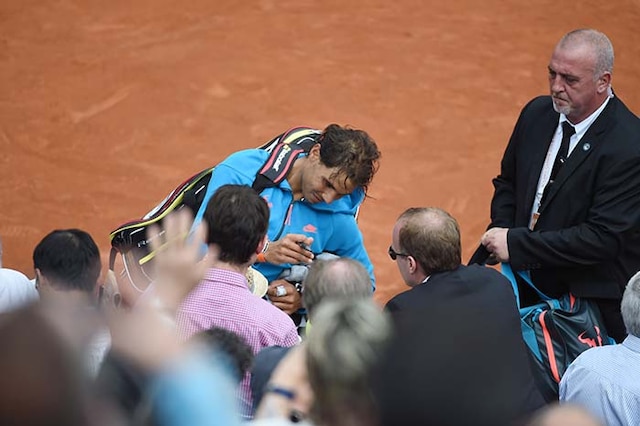 Rafael Nadal signs autographs after storming into the second round of the French Open.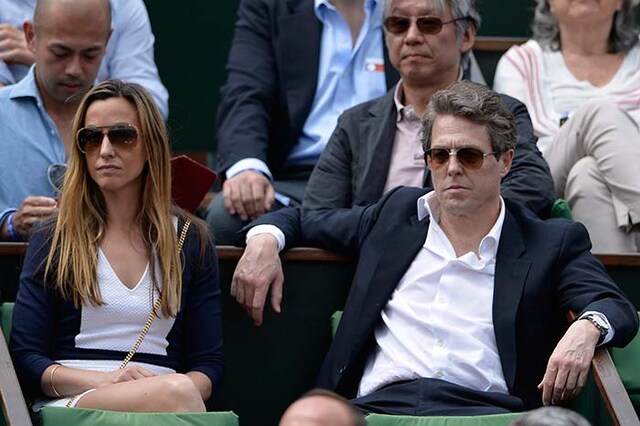 Hollywood star Hugh Grant watches soaks in the action at the French Open.
Roger Federer surprised everyone with his dazzling choice of colours.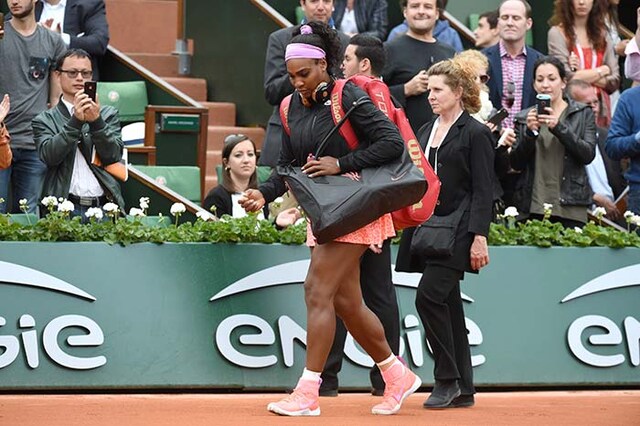 Serena Williams arrives at the court for her first round French Open encounter.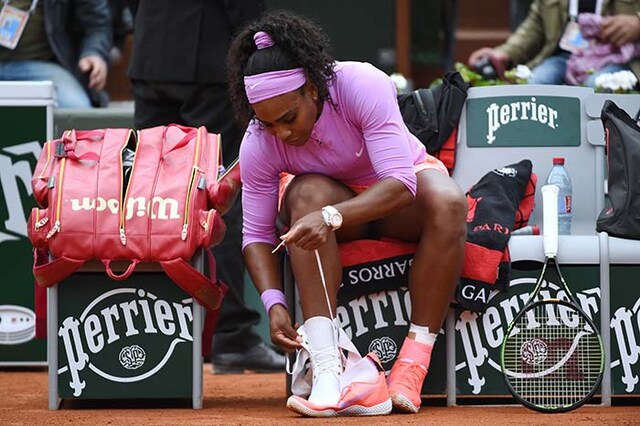 Williams takes a break from her match to tie up her shoelaces.
Tim Smycze takes a break from his match and the sun in Paris.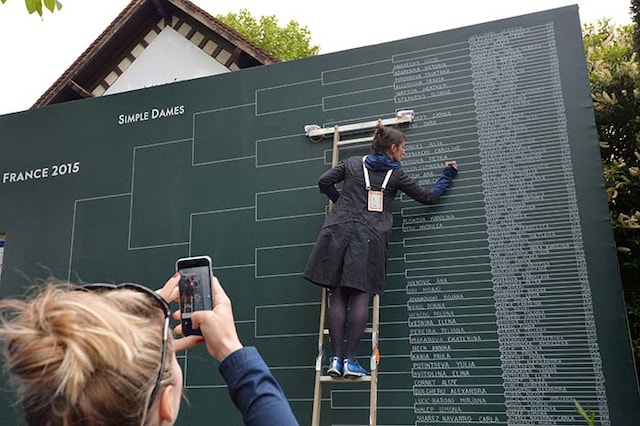 A woman writes the names of winners on the scoreboard at Roland Garros on Tuesday.