Shah Rukh's controversial avatar in IPL
Shah Rukh Khan, owner of IPL team Kolkata Knight Riders, has been banned from Mumbai's Wankhede stadium while an inquiry into an alleged brawl he got into last evening is conducted.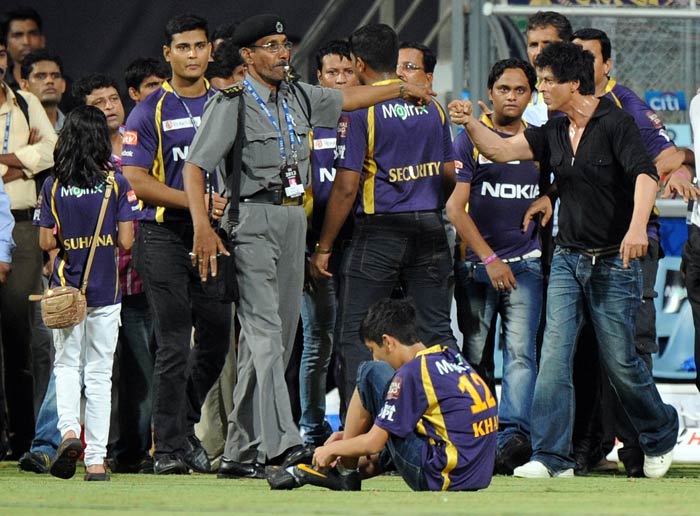 Shah Rukh Khan, owner of IPL team Kolkata Knight Riders, has been banned from Mumbai's Wankhede stadium for five years for his alleged brawl with the MCA officials and security personnel.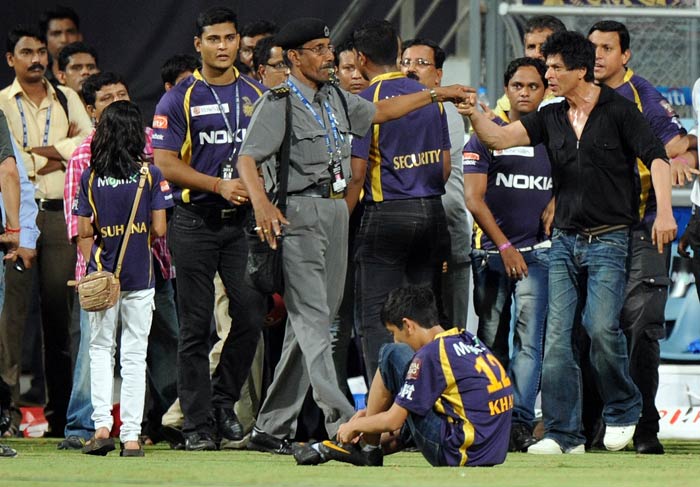 The alleged scuffle happened when the actor and his entourage were stopped from going on to the ground after the match between the the Knight Riders and the Mumbai Indians.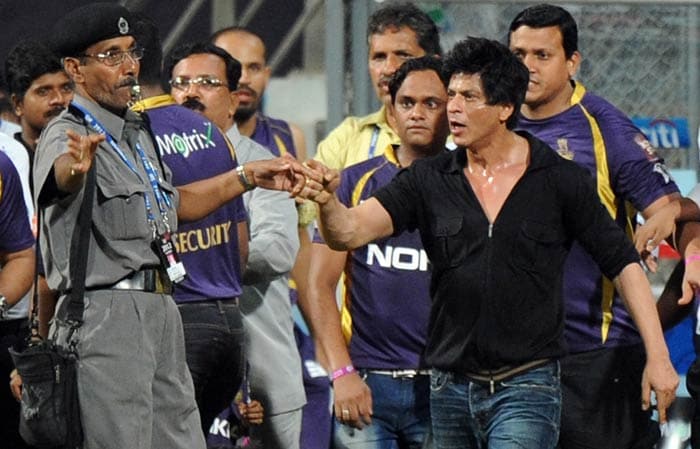 The MCA alleged that Shah Rukh was drunk and misbehaved with its security personnel and officials.<br><br>Shah Rukh, on the other hand, said that he lost his cool because under the garb of security, the guard manhandled children accompanying him.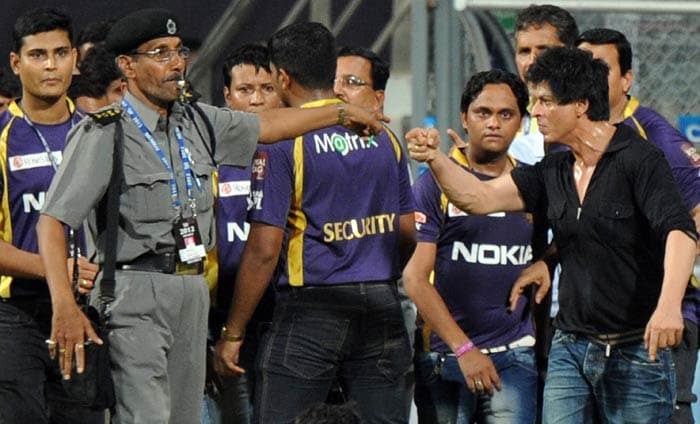 The scuffle happened after the Kolkata Knight Riders beat Mumbai Indians which took them closer to a place in the playoff. (AFP Photo)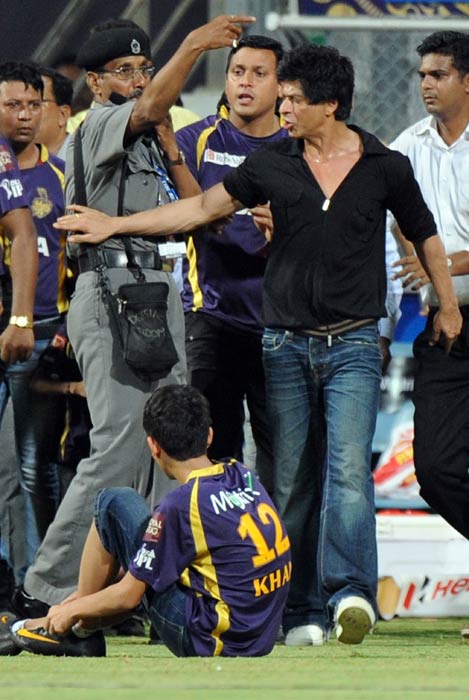 Shah Rukh Khan brushes aside a security guard directing his children Aryan and Suhana accompanying him off the playing field after the match.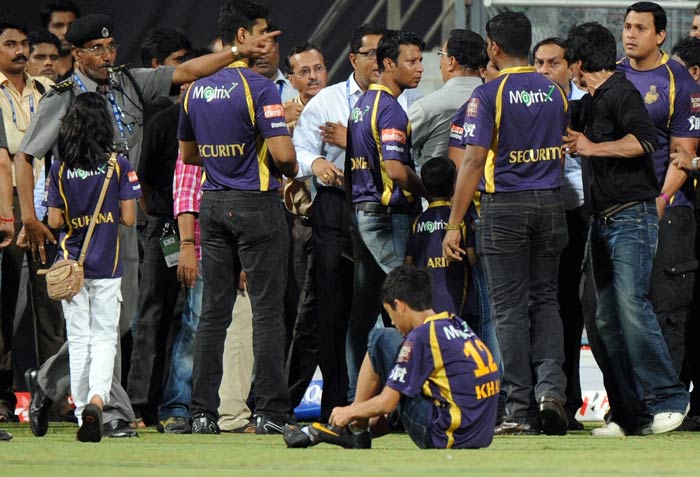 Shah Rukh Khan is seen interacting with officials while a security guard directs SRK's daughter Suhana and other kids off the playing field after the match.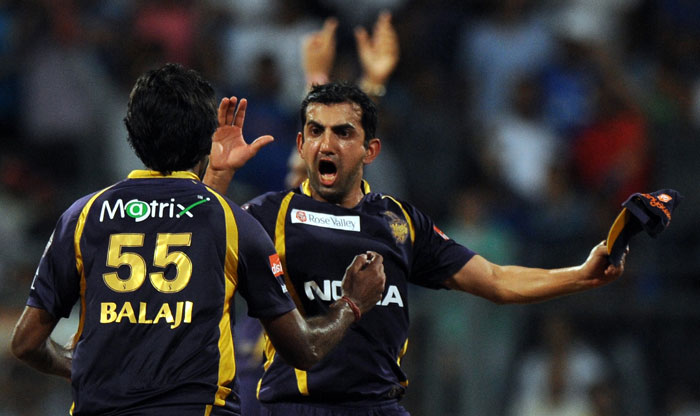 It was a hard-fought win for Kolkata as they defended a score of 140. They have almost sealed a place in the playoffs.<br><br><b>Coming Up:</b> SRK and his IPL controversies. (AFP Photo)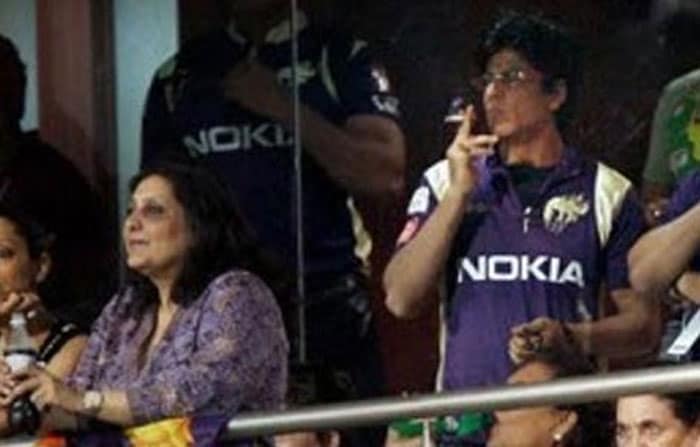 <b>Smoking in Jaipur: </b>Earlier this year, a complaint was filed against Shah Rukh in a Jaipur court for publicly smoking at the Sawai Man Singh Stadium during an Indian Premier League (IPL) match on April 8.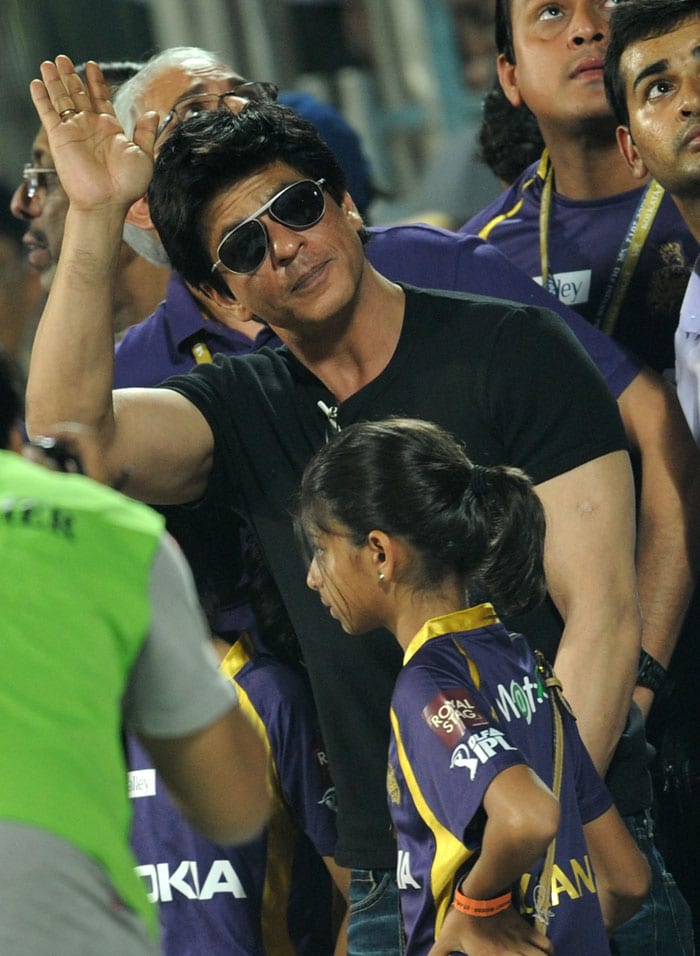 <b>When Mumbai crowd booed the Badshah: </b>In 2011, there were reports of Shah Rukh being booed by a section of the Mumbai crowd when he cheered his team in the match against Pune Warriors at the DY Patil Stadium.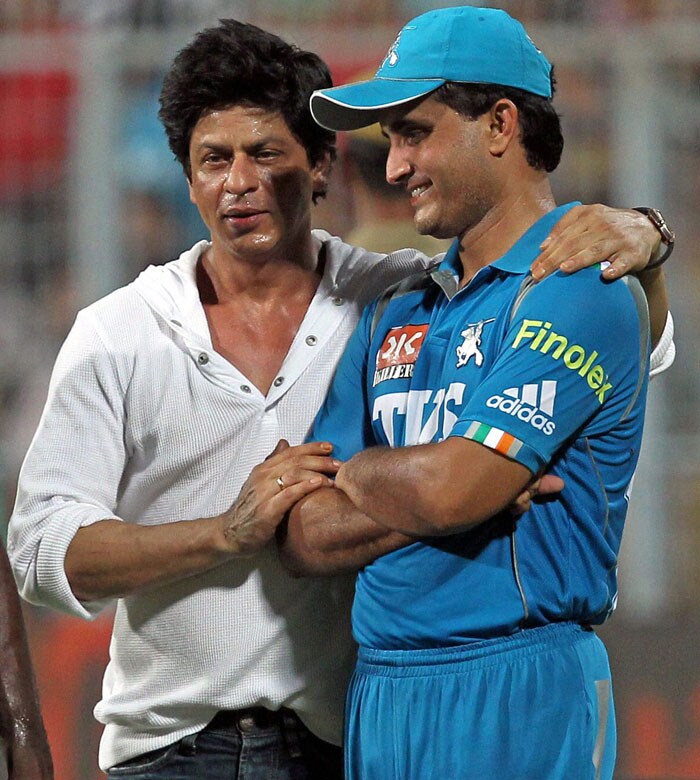 <b>Dumps Dada, infuriates Kolkata: </b>When Kolkata Knight Riders left out Sourav Ganguly after the third season, the City of Joy was enraged. And though in the last two years, Kolkata has accepted to have a team without its Prince, they were critical of Shah Rukh when Dada was given a cold shoulder.<br><br> SRK had recently expressed his annoyance at being compared with the left-hander constantly.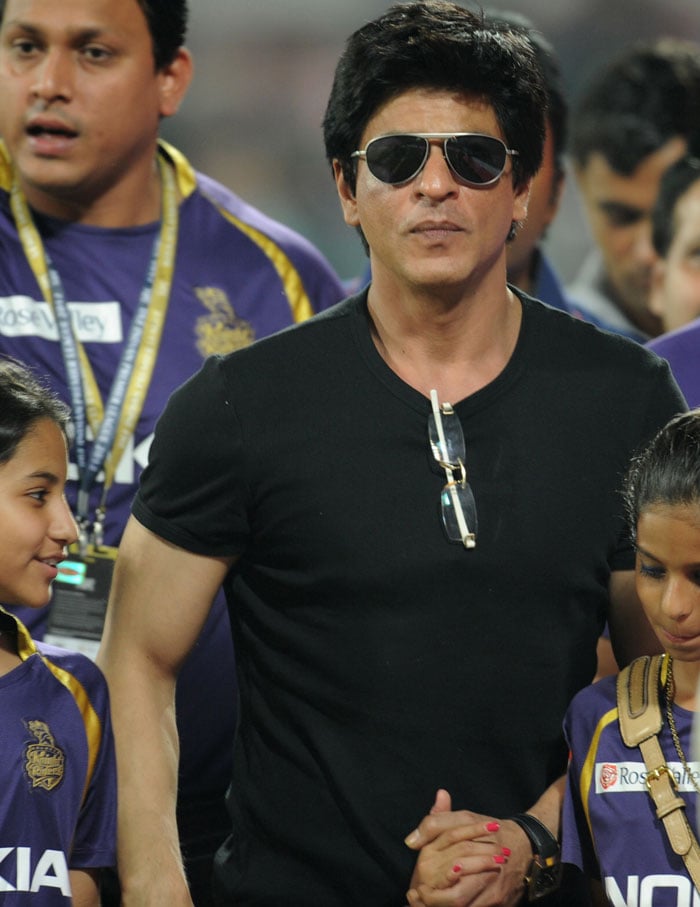 <b>SRK vs Shiv Sena:</b> In 2010, Shah Rukh Khan had raised his voice in support of the Pakistani players. "They are the (World T20) champions (in 2009), they are wonderful but somewhere down the line there is an issue and we can't deny it. We are known to invite everyone. We should have. If there were any issues, they should have been put on board earlier. Everything can happen respectfully," he had said.<br><br>His statement had not gone down well with Shiv Sena, who asked him to apologise or be ready to face dire consequences. SRK did not budge and retorted that he did not have to prove his Indian-ness to anyone.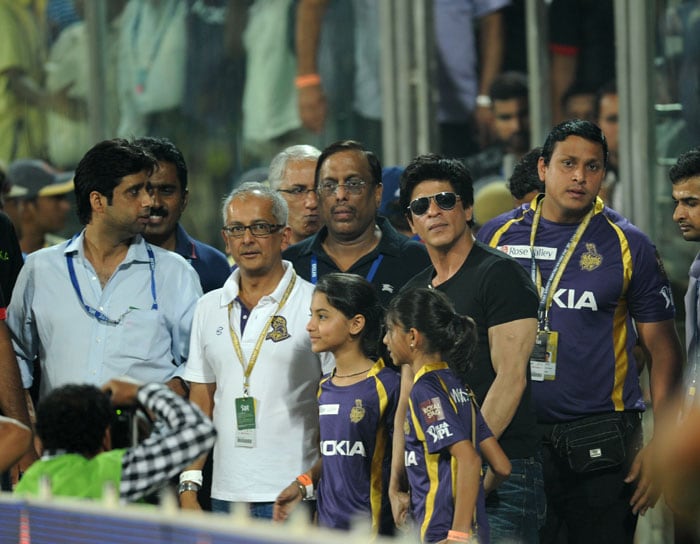 <b>When ICC stopped SRK:</b> It is not for the first time that SRK has been stopped from getting closer to his team. In the very first season in 2008, he was barred by the ICC from entering the Kolkata Knight Riders dressing room on when matches were in progress. He then issued a statement that he would be boycotting the remaining matches of the IPL until the code of conduct was clarified by the IPL authorities.