IPL 5: Consolation win for Deccan eliminates Rajasthan
Deccan Chargers fought their way to a consolation win but in the process, their 5-wicket win on Friday dumped Rajasthan Royals out of contention for the play-offs. (Photos: AFP and AP)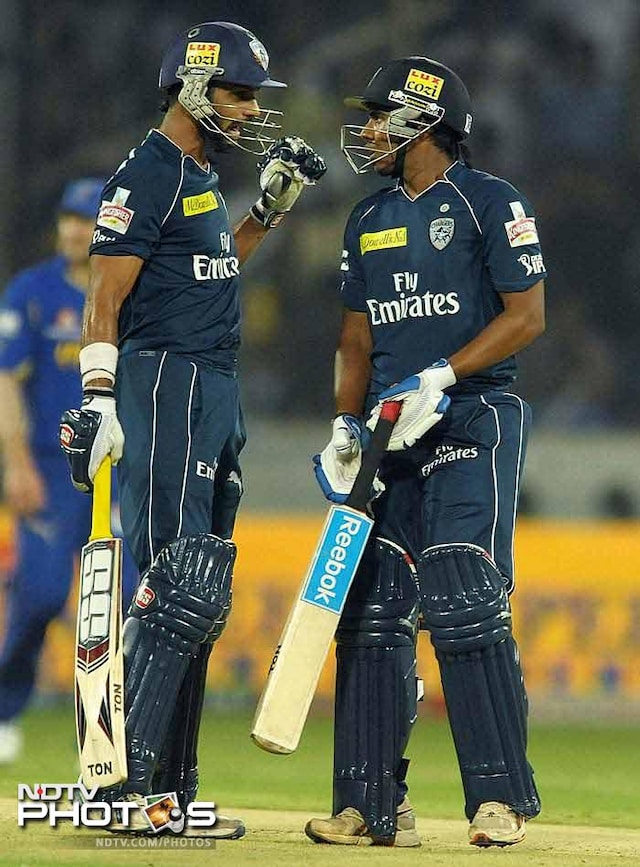 Deccan Chargers fought their way to a consolation win but in the process, their 5-wicket win on Friday dumped Rajasthan Royals out of contention for the play-offs.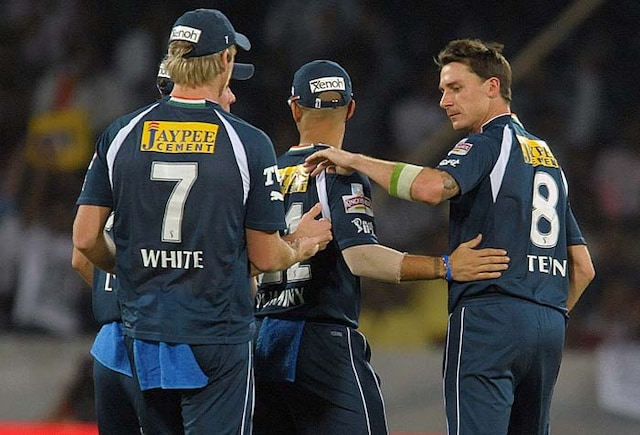 Ajinkya Rahane was dismissed early at the start of the match by Dale Steyn on a score of just 6.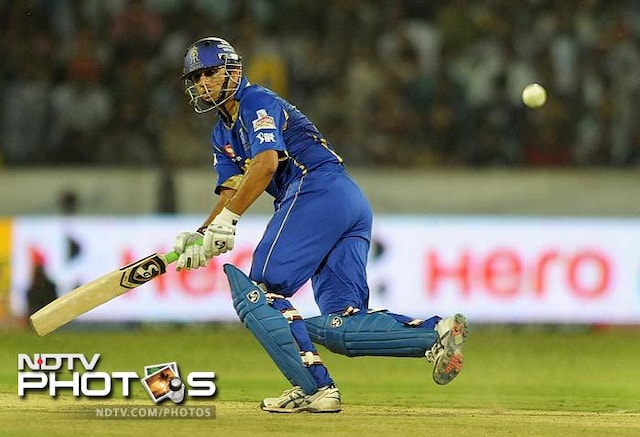 Skipper Rahul Dravid was the only batsman to score some useful runs in the Rajasthan innings as he was the highest scorer with 39 runs.
Just when Shane Watson was looking in form and starting to put up a partnership with Rahul Dravid, Amit Mishra's spin bowled him out for 13.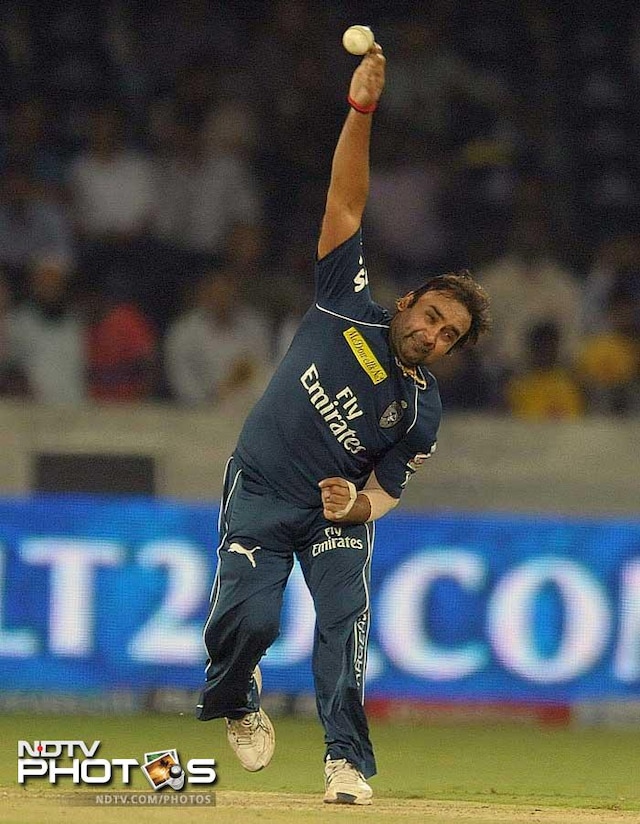 Amit Mishra picked up 2 wickets for 20 runs in 4 overs. Apart from Dravid, he picked up the wicket of Stuart Binny.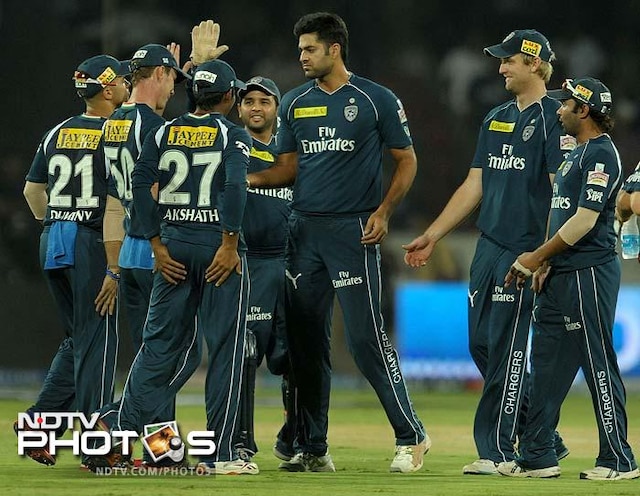 Manpreet Gony picked up the crucial wicket of Rahul Dravid.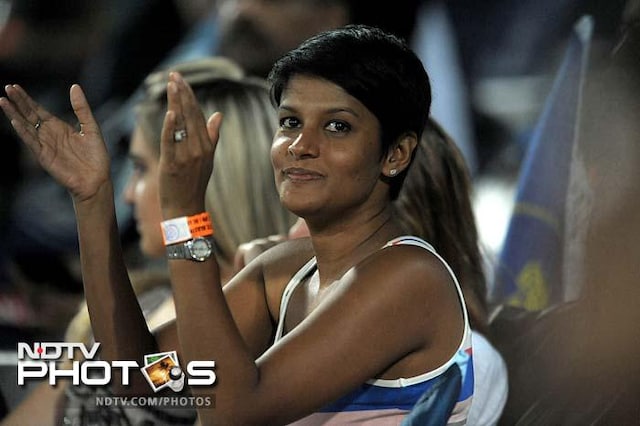 Kumar Sangakkara's wife Yehali is seen here enjoying the match.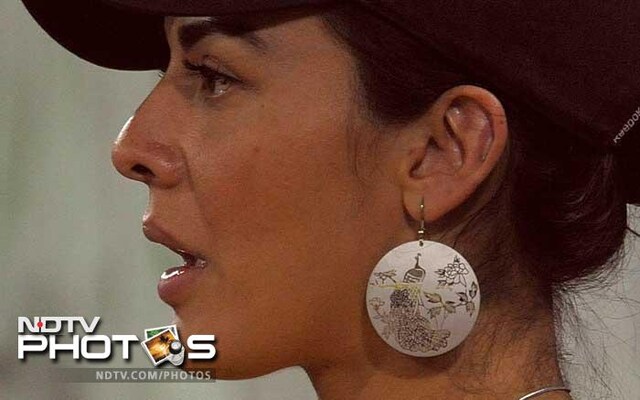 A Deccan Chargers fan enjoys the match.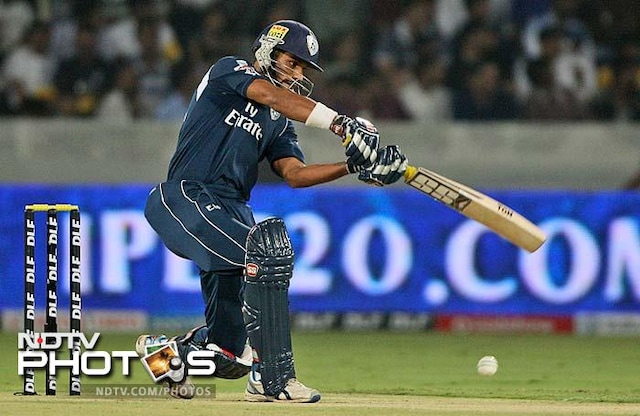 Shikhar Dhawan put up a solid opening start with partner Akshath Reddy.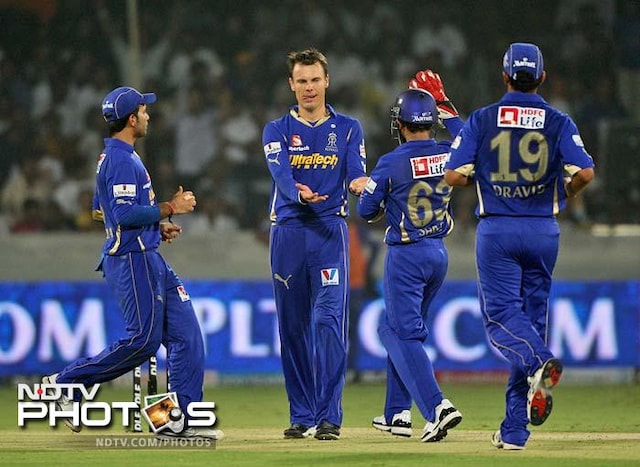 But Johan Botha's spin sent back Shikhar Dhawan for 26 in the 9th over of Deccan's chase.
Akshath Reddy continued playing his part in the Deccan chase.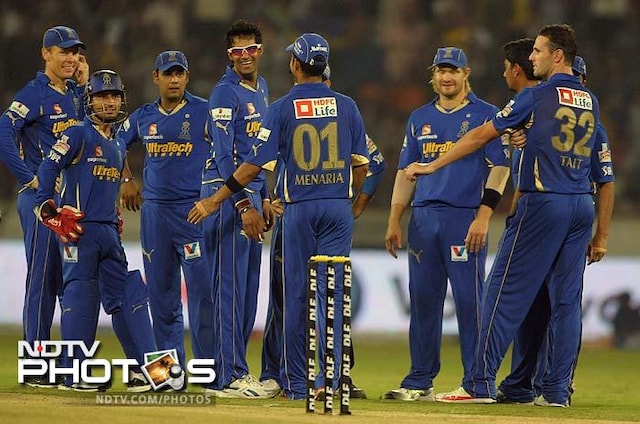 But the hat-trick boy from Rajasthan Ajit Chandila put an end to Reddy's crucial knock of 42 runs.