Celebrities wish Kolkata for winning the IPL
Celebrities from across India join in to wish the Kolkata Knight Riders who have won the IPL 5 beating the Chennai Super Kings.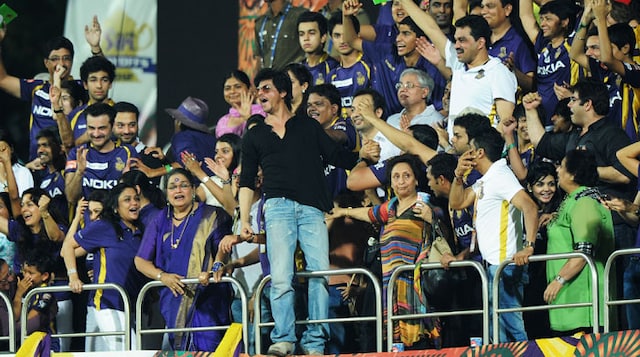 Kolkata are the buzz word as Shah Rukh's boys overcome Chennai. Here's a look at what the celebs had to say after their victory.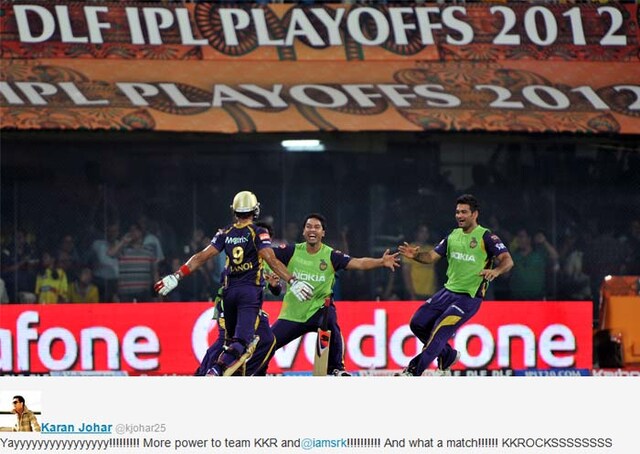 Karan Johar tweeted "Yayyyyyyyyyyyyyyyy!!!!!!!!! More power to team KKR and@iamsrk!!!!!!!!!! And what a match!!!!!! KKROCKSSSSSSSS"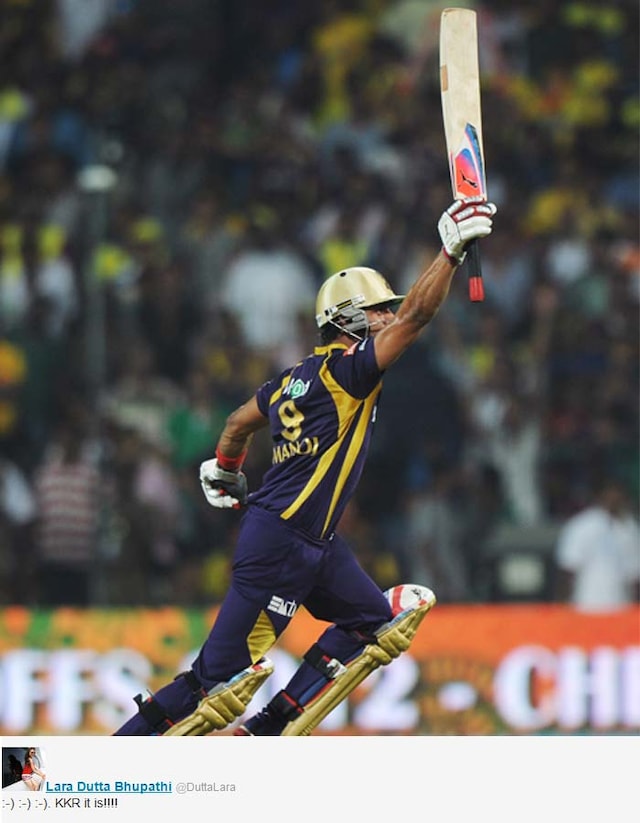 Lara Dutta said ":-) :-) :-). KKR it is!!!!"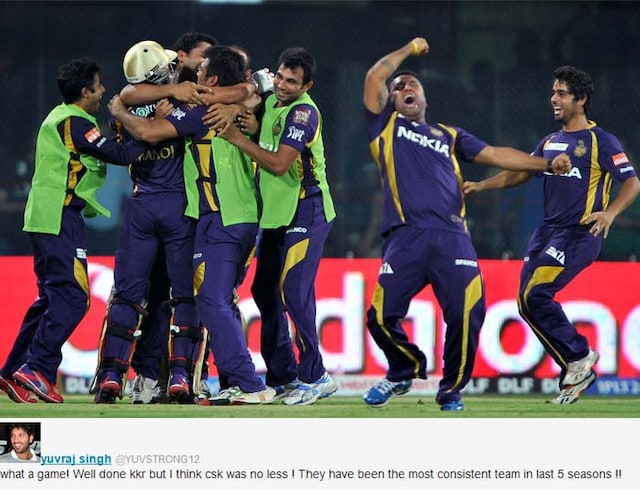 Yuvraj Singh was a bit balanced, saying "what a game! Well done kkr but I think csk was no less ! They have been the most consistent team in last 5 seasons !!"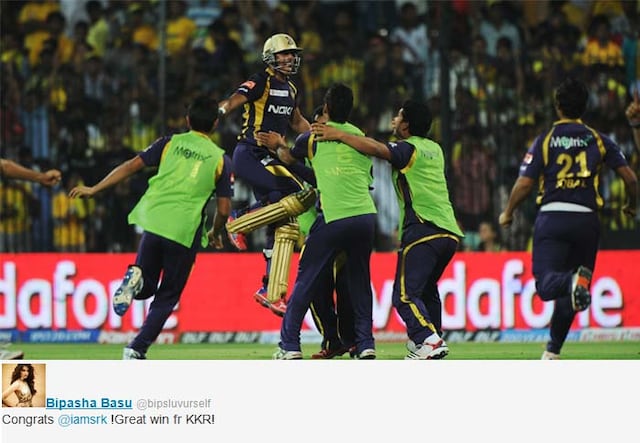 Bipasha Basu tweeted "Congrats @iamsrk !Great win fr KKR!"
Derek O'Brien said on twitter, "Will they make MB the Man Of The Match of the #ipl Final ? I mean MB... as in M Bisla"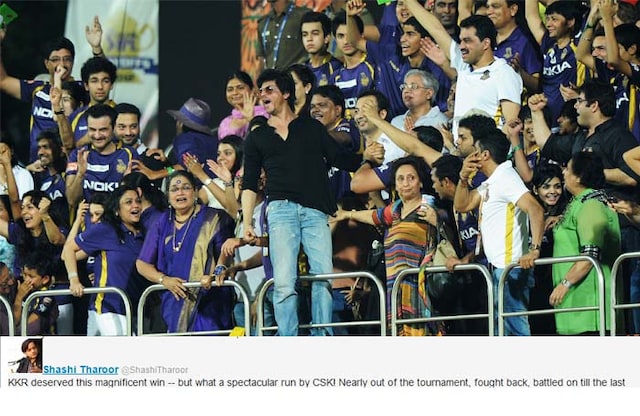 Shashi Tharoor was all praise for KKR "KKR deserved this magnificent win -- but what a spectacular run by CSK! Nearly out of the tournament, fought back, battled on till the last"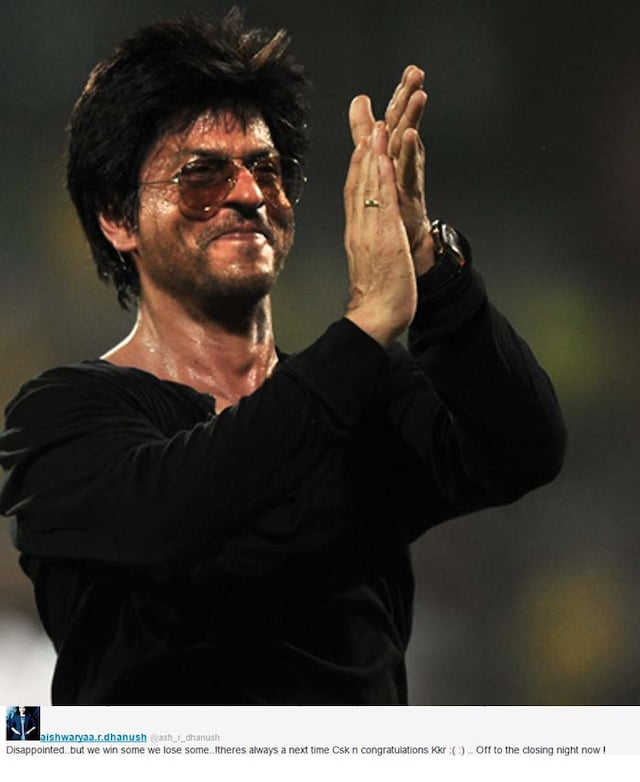 Rajnikanth's daughter Aishwaryaa tweeted "Disappointed..but we win some we lose some..!theres always a next time Csk n congratulations Kkr :( :) .. Off to the closing night now !"