2nd ODI: Records tumble as India chase Aus' massive 359
It was a day Jaipur's Sawai Man Singh Stadium won't forget. Not for a long, long time.<br><br>It began with Australia rogering Indian bowling and it ended with the hosts doing the exact same to theirs, at an unbelievable pace. <br><br>Images courtesy: BCCI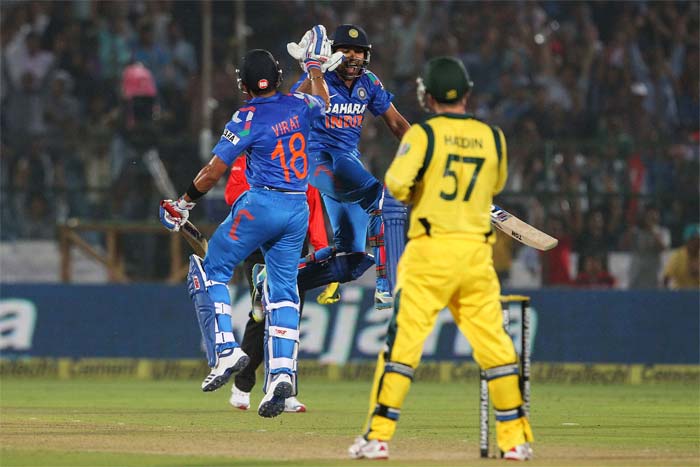 It was a day Jaipur's Sawai Man Singh Stadium won't forget. Not for a long, long time.<br><br>It began with Australia rogering Indian bowling and it ended with the hosts doing the exact same to theirs, at an unbelievable pace. <br><br>Images courtesy: BCCI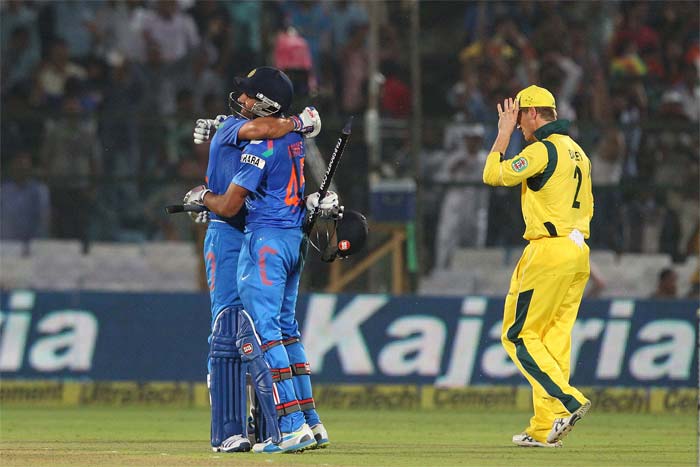 Chasing a mammoth 359, the Indian team lost just one wicket as Rohit Sharma and Virat Kohli (in pic) slammed dominant tons to take the hosts home inside 44 overs.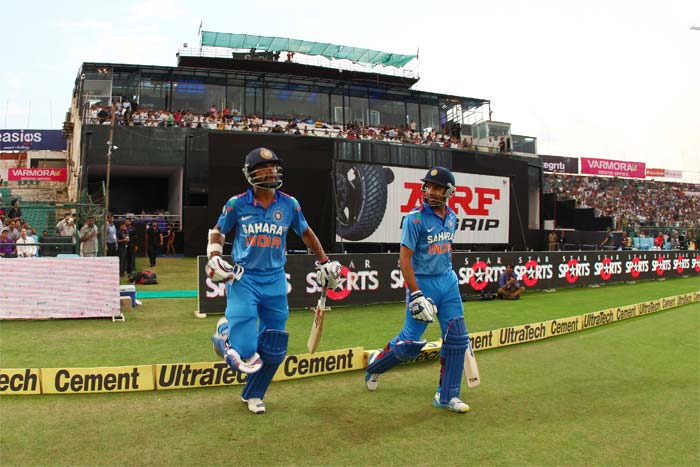 At the start though, hardly anyone would have bet on India to cruise towards what eventually became the second-highest successful run-chase in the history of ODIs.<br><br>Rohit and Shikhar Dhawan (right) played sensibly in the initial overs despite a mounting required run-rate.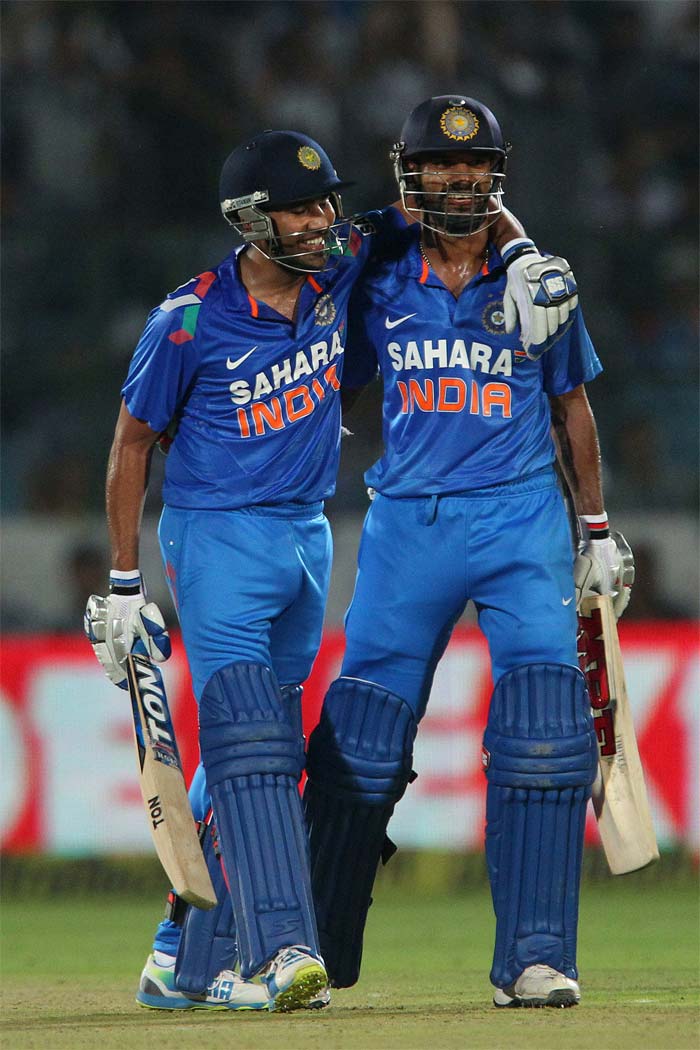 The two batsmen switched gears around the 10-over mark and bared their arsenal of power-punches and stunning-shots.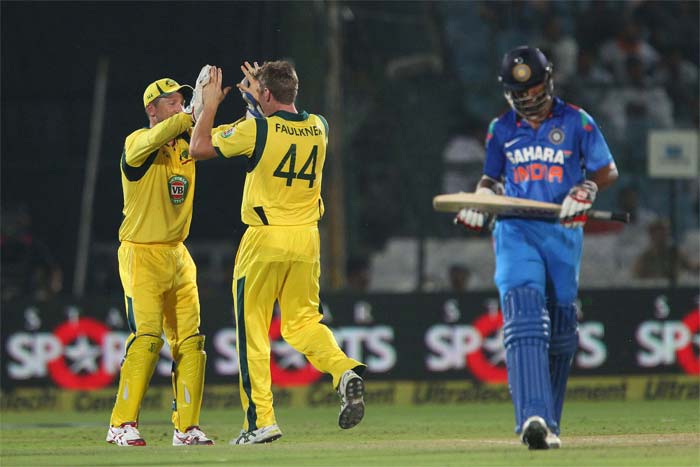 Dhawan raced his way into the 90s but James Faulkner, finally, managed to find the edge off his bat with the south-paw's innings cut-short on 95.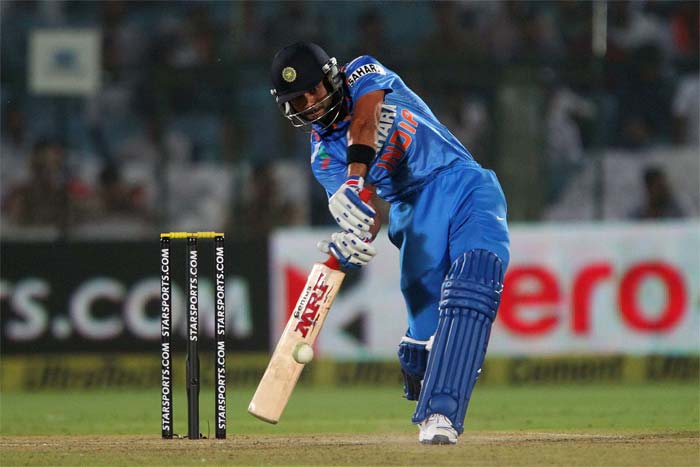 In walked Mr Virat Kohli and out went any hope of Australia winning this one despite their heroic efforts earlier.<br><br>Kohli gave good support to Sharma and eventually, perhaps, outshone him as the Delhi batsman became the fastest Indian to reach the three-figure mark. He remained unbeaten on 100 while Sharma scored 141*.
All of this despite the Australian top-five hitting five fifties each.<br><br> The run-fest left a lot for both teams to cheer about their batting abilities but with equal worries about their respective and hardly respectable bowling.