World T20: Mendises and Sri Lanka hammer Zimbabwe in the first match
Sri Lanka finished off Zimbabwe clinically in the World T20 opener at Hambantota.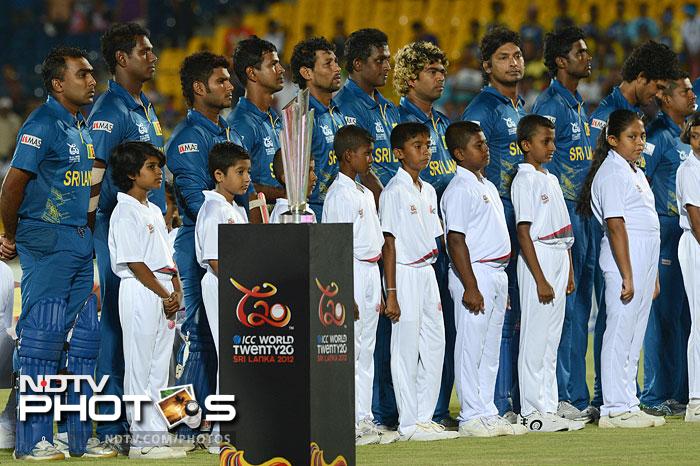 Sri Lanka thrashed Zimbabwe in the World T20 opener by a whopping 82 runs.

National Anthems are what fans and even players always wait patiently for. The World T20 began, not like the Olympics though, but in a more sedate way as the home side took on minnows Zimbabwe in the first match. (All AFP Photos)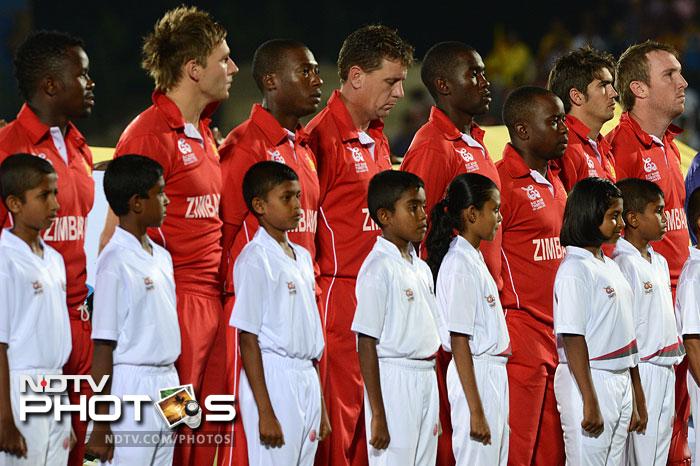 Zimbabwe left-arm spinner Ray Price looks rather dejected as the Zimbabwean anthem is played. The experienced tweaker was not included in the squad for the first match against the Sri Lankans.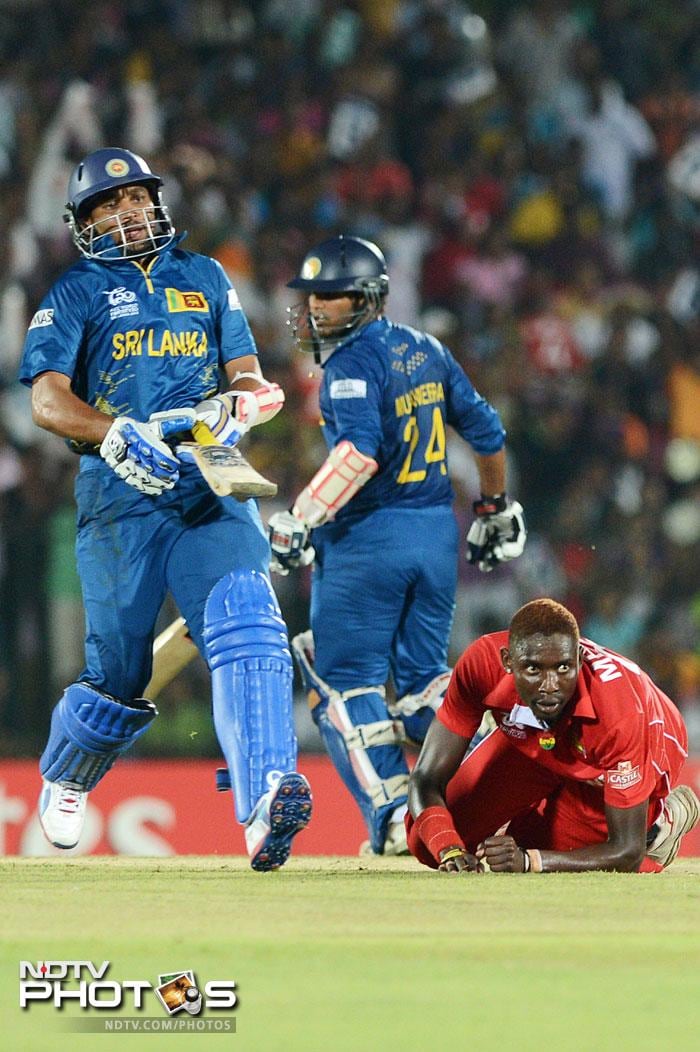 Sri Lanka had a new opening pair as a couple of Dilshans - Tillakaratne Dilshan and debutant Dilshan Munaweera - took to the crease. While Munaweera could not impress, scoring 17, in his maiden outing, the 'regular' Dilshan was typically aggressive en route 39 off 28.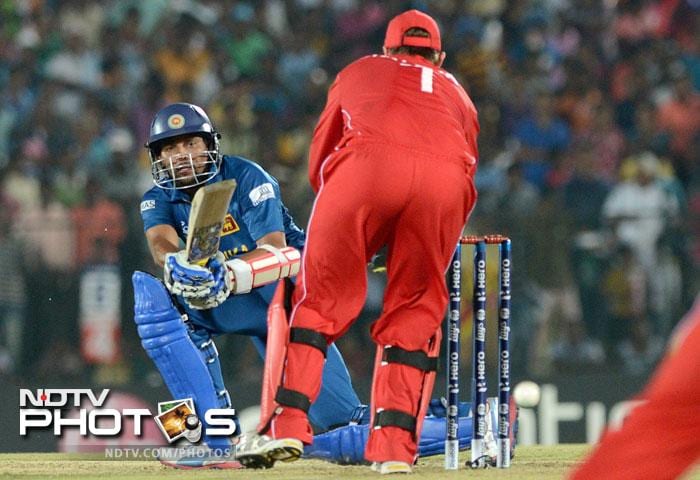 Tillakaratne Dilshan played well but with the help of the Zimbabwean fielders. The usually excellent fielding side could neither hold on to their catches nor affect clear run-outs initially.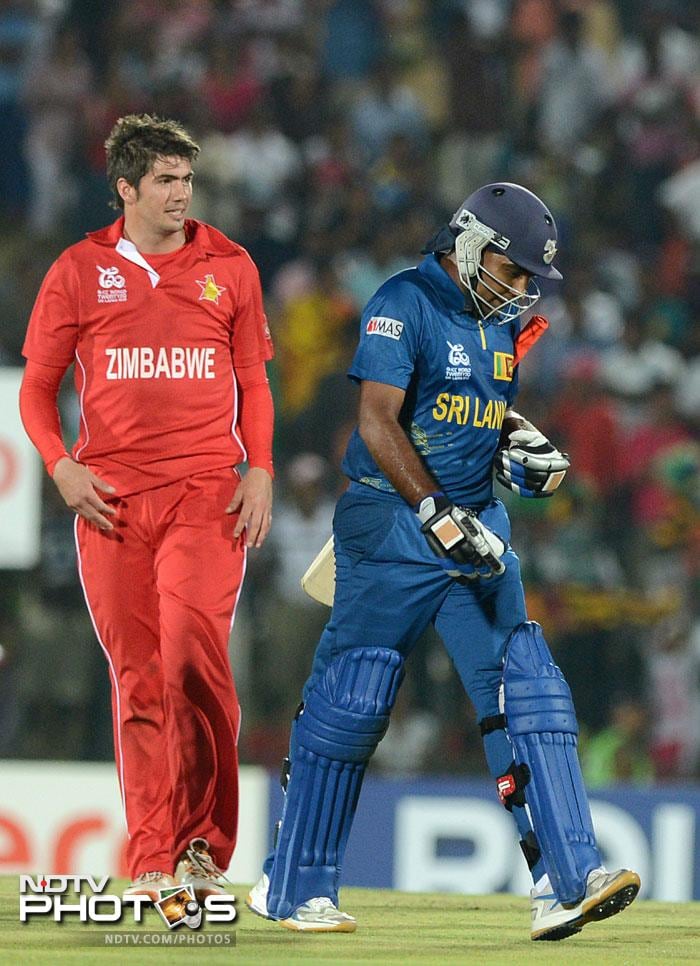 Graeme Cremer, though, justified his inclusion in the side and along with Prosper Utseya, checked the Lankan scoring rate a bit. Cremer was also the sole wicket-taker for Zimbabwe. With figures of 4-0-27-1, he proved a point and pushed Ray Price's inclusion in further games too in doubt.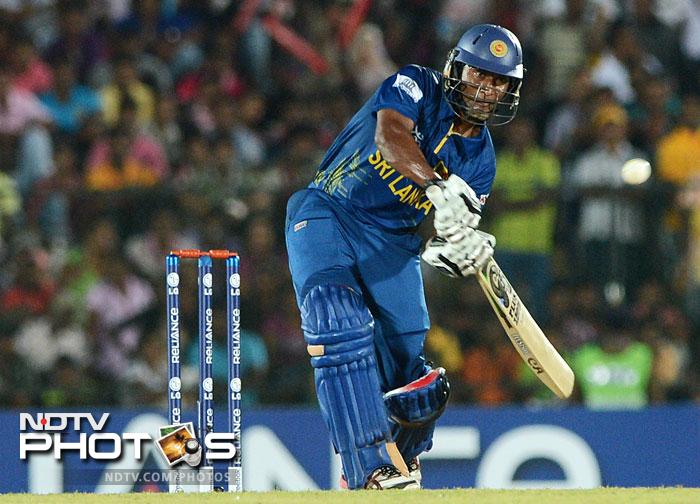 It was Jeevan Mendis who instilled some "jeevan" (life) into the Sri Lankan batting after a mid-inning crisis saw three quick wickets go down in a matter of 28 runs. He scored 43* off 30 balls to guide the home team to a formidable 182.
Kumar Sangakkara, albeit a bit lucky, finished off with a flurry. He top-scored with 44 off 26 balls before being run-out.
Zimbabwe started off pretty well in their innings and were 37/0 at one stage before two wickets fell in quick succession, one of the much anticipated Brendan Taylor. With that wicket, almost all hopes of the African side fizzled out.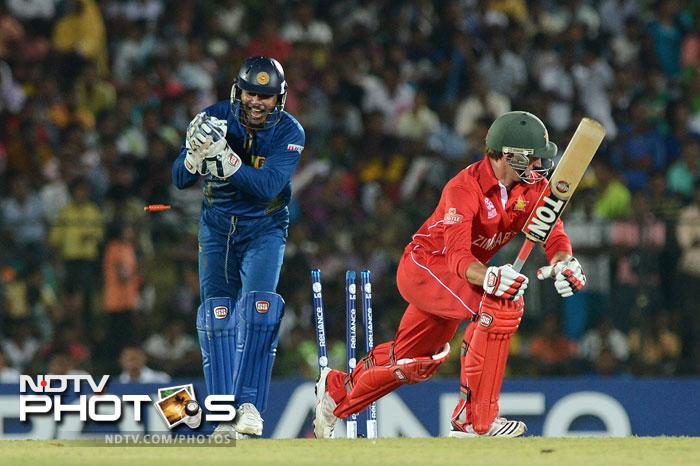 The procession, started by one Mendis, was continued by the other. Jeevan Mendis, who had earlier batted brilliantly to bolster Sri Lanka, bowled a tight line and got three wickets for 24 runs.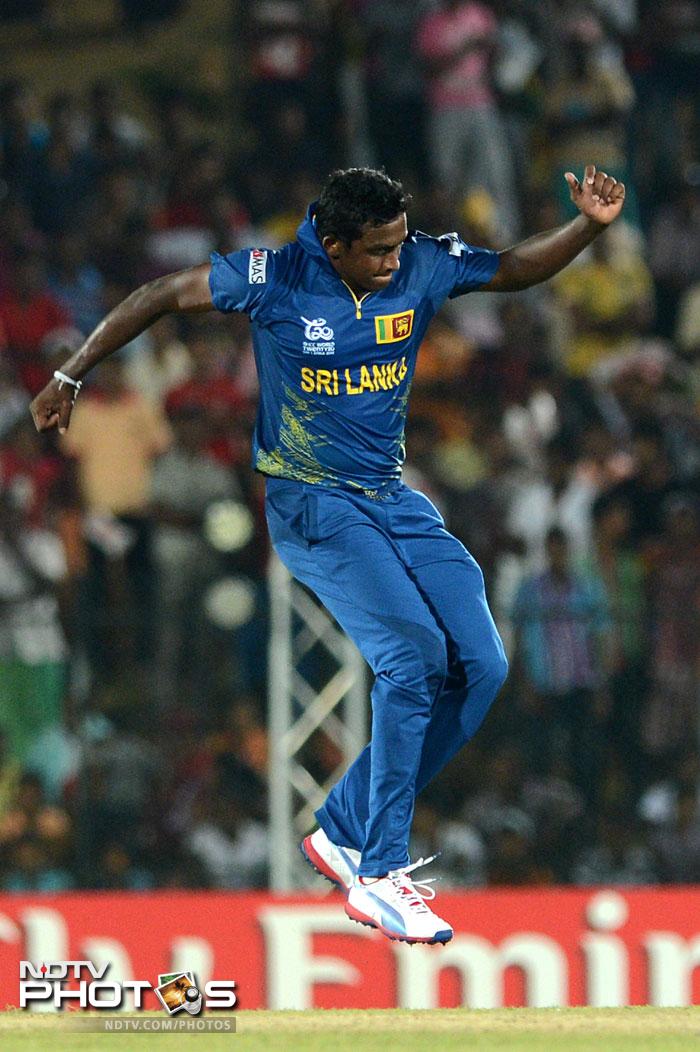 The star of the day, though, was undoubtedly Ajantha Mendis. His astounding figures of 4-2-8-6, just dismantled the Zimbabwean innings. They just were not able to decipher the wily customer, who incidentally had returned to the Sri Lankan squad after a 9-month hiatus. Quite literally, a new birth for Mendis.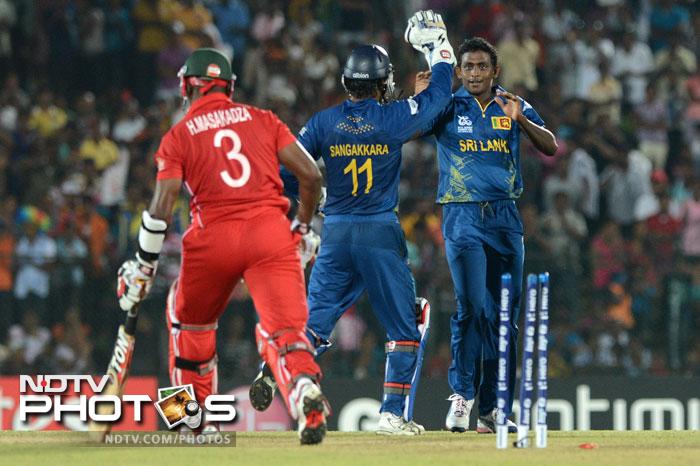 It just was his day as four of his dismissals were either bowled or Lbw, a satisfying one for a bowler.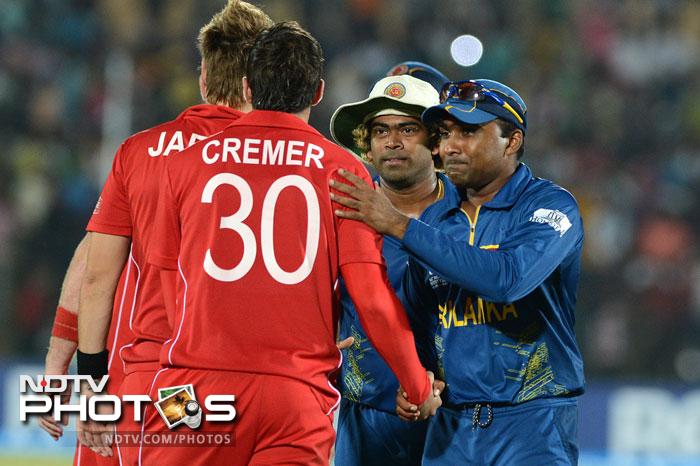 It was a clinical performance by Sri Lanka but not a tough enough test ahead of the all-important encounter against South Africa. Ajantha Mendis' form will be a promising sign though and so will be Jeevan Mendis'.