The 'Baredevils' of World T20
It may be a nice time to be in Sri Lanka but there is no escaping the sun even at this time of the year. Players therefore, rely on the age-old technique of beating the heat - just bearing it bare-chested! A look (AFP Photos)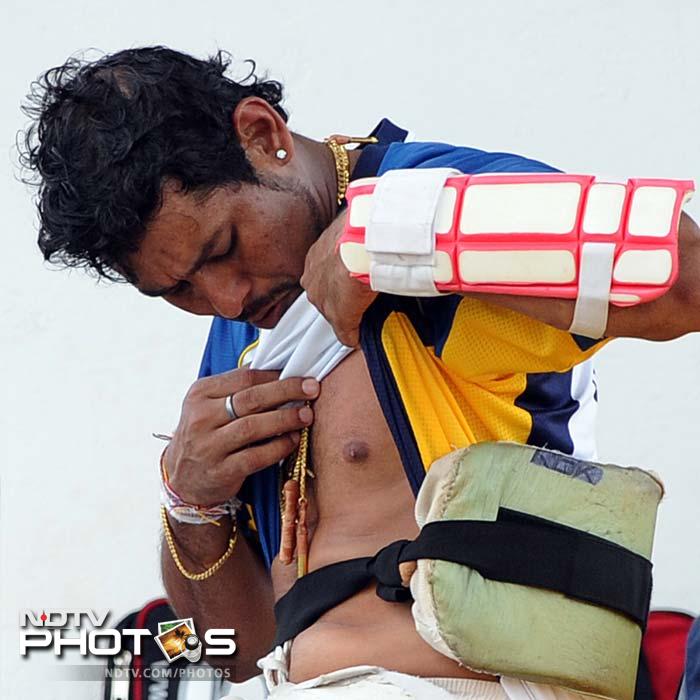 Move over Ms Pandey...<br><br>It may be a nice time to be in Sri Lanka but there is no escaping the sun even at this time of the year. Players therefore, rely on the age-old technique of beating the heat - just bearing it bare-chested! A look (AFP Photos)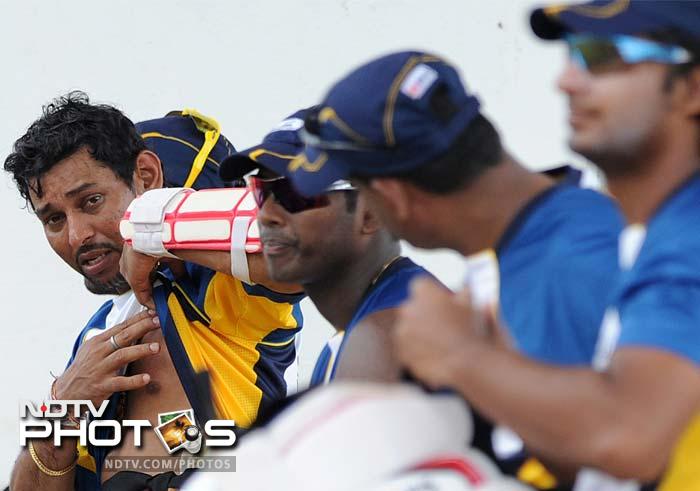 Sri Lanka's Tillakaratne Dilshan points something out to his team-mates. Rashes, assuming that is what he is singaling out, can be common with chest guards strapped for prolonged periods.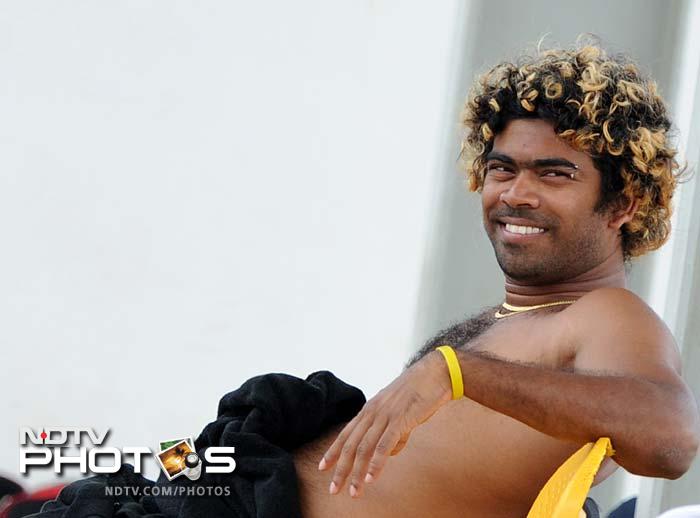 Teammate Lasith Malinga though seems to have no such issues. He is seen here enjoying in the shade. No chest-guards needed when steaming in to rattle the stumps behind the batsmen, after all.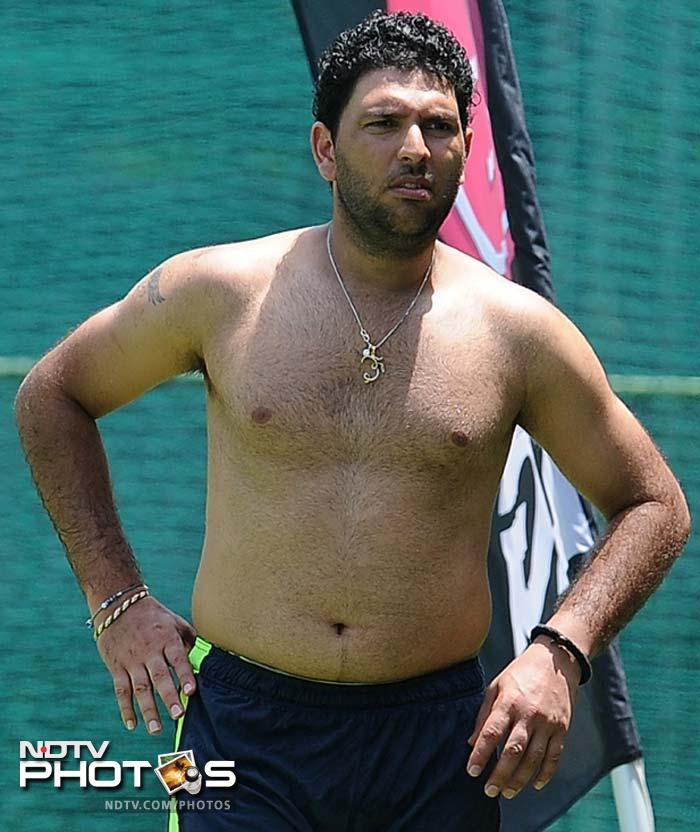 India's Yuvraj Singh may not have the abs but he has loads and loads of determination. While he may have put on weight after battling cancer successfuly, he is sure of making a return to his fit erstwhile self.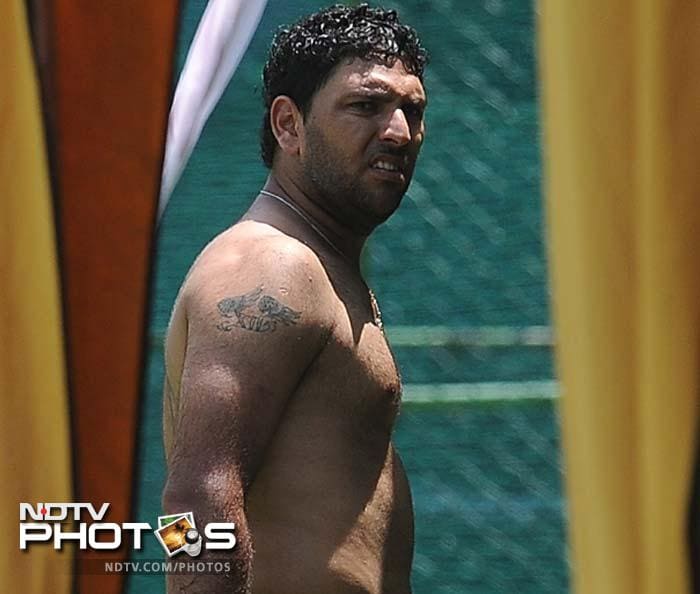 Yuvraj has already registered some powerful performances and has been seen as one of the most active members of the team during training.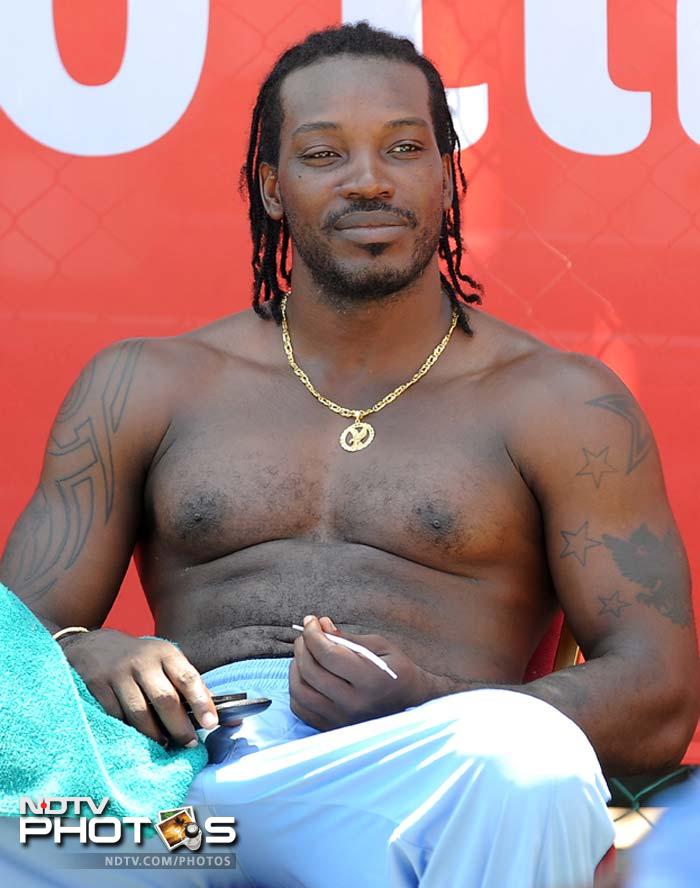 West Indies' Chris Gayle is a cool customer. The island weather is no problem at all for this Jamaican. He is seen here, soaking in the weather and watching his teammates take turn at the nets.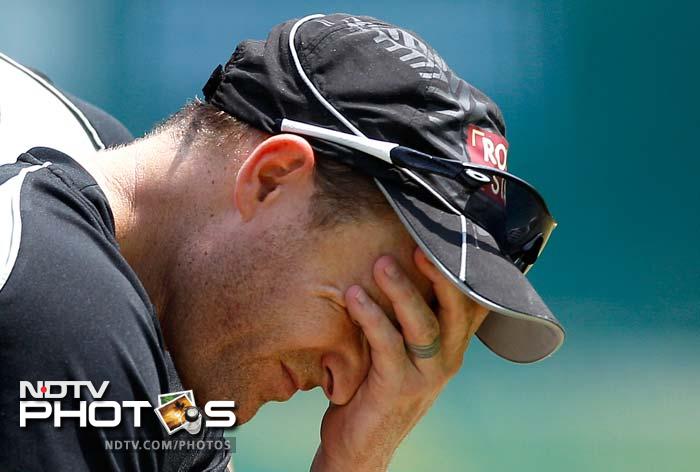 New Zealand may be an island too but Brendon McCullum does not seem to be a big fan of the sun. Who can blame him? With a black cap, black shirt and black track-pants to boot, Kiwis perhaps absorb the sun more than any other team. (AP Photo)