McCullum slaps 123, re-joins elite group of T20 centurions
New Zealand's Brendon McCullum has been a tad out of form. Having a reputation of lashing out, out of the blue, he punished Bangladesh and helped himself to 123 runs - the highest individual score in T20s. A look (AFP images)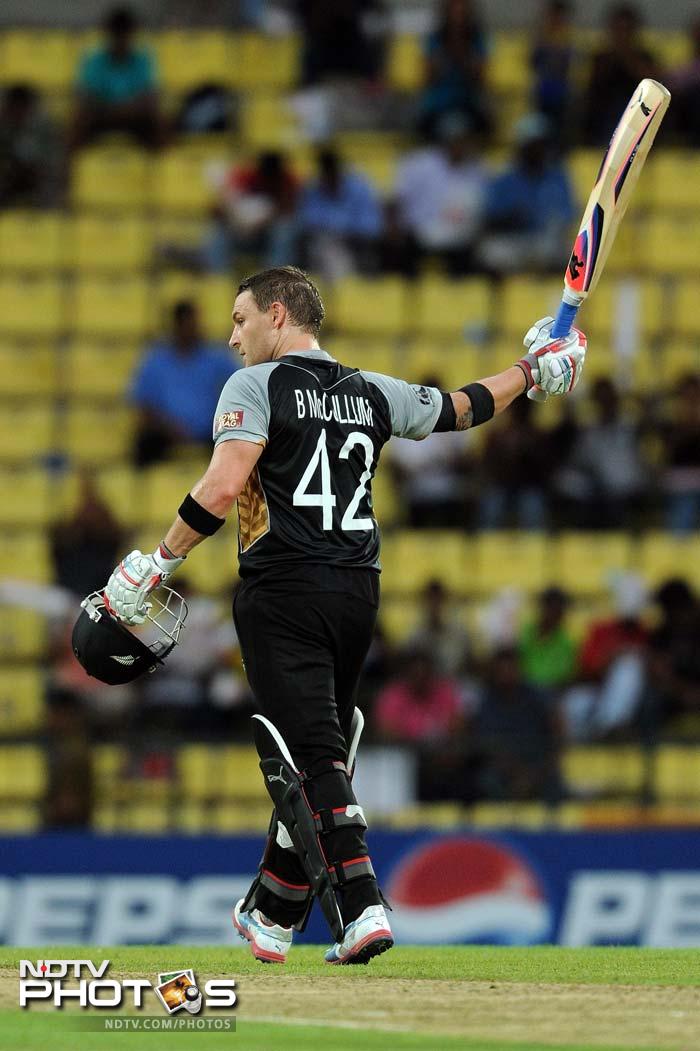 New Zealand's Brendon McCullum has been a tad out of form. Having a reputation of lashing out, out of the blue, he punished Bangladesh and helped himself to 123 runs - the highest individual score in T20s. This is the fourth ton in World T20 and eight overall. A look (AFP images)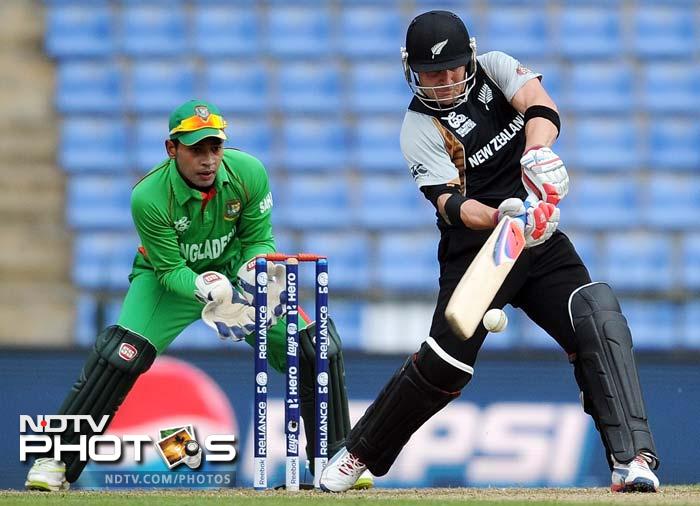 Having been invited to bat, New Zealand lost Martin Guptill early. It had little impact though on the next man who came to take guard (in pic).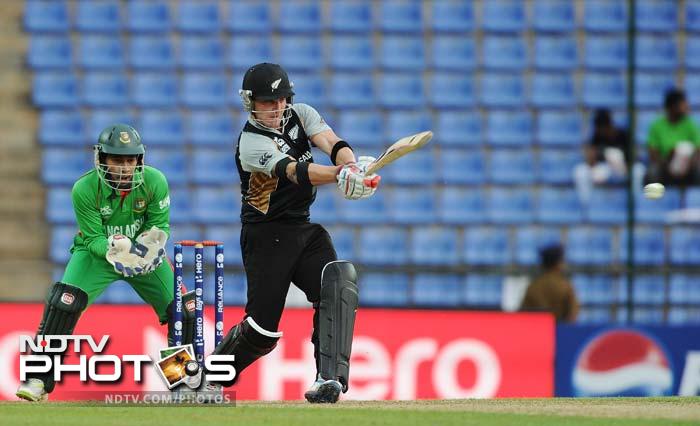 McCullum was on the offensive early and shifted the momentum back in his team's favour.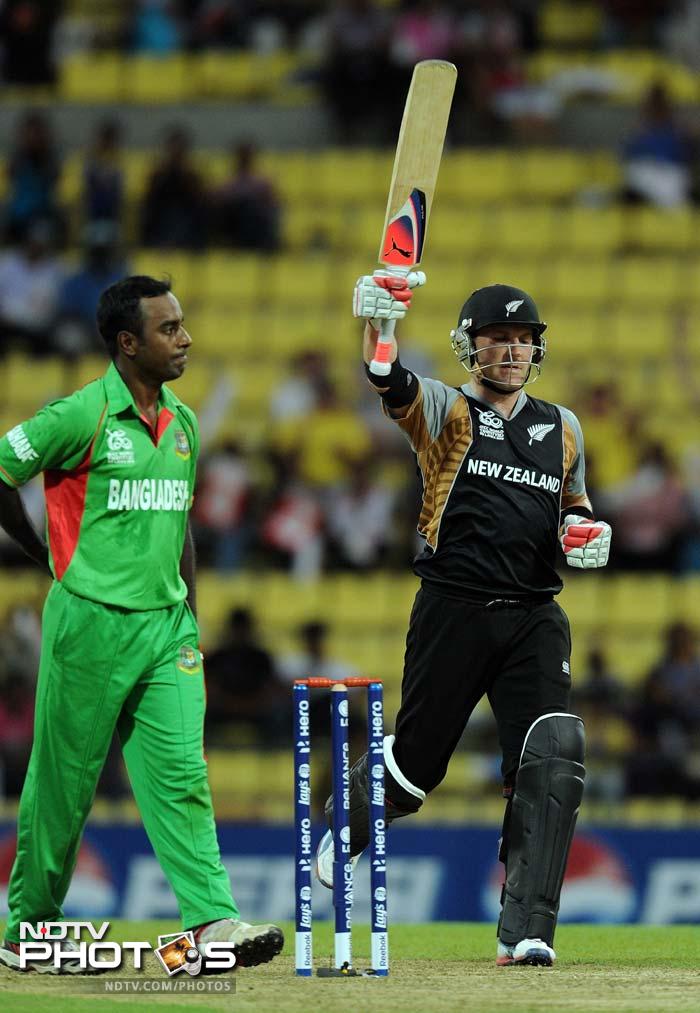 His fifty came off just 29 balls and had five boundaries and two sixes.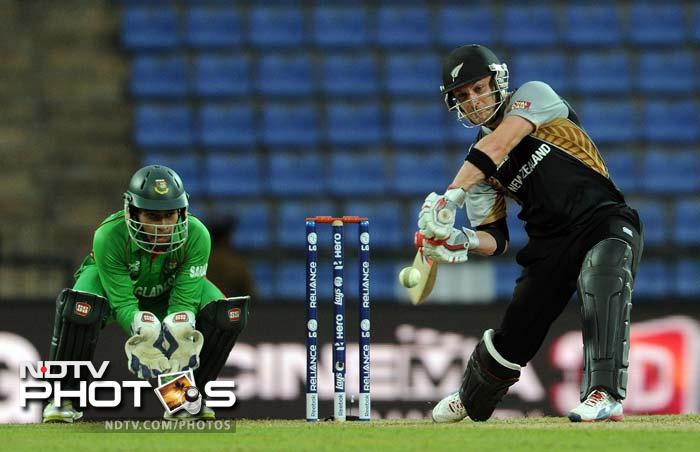 The 30-year-old then unleashed maximum fury as Bangladesh bowlers and fielders were dispatched to all parts of the ground.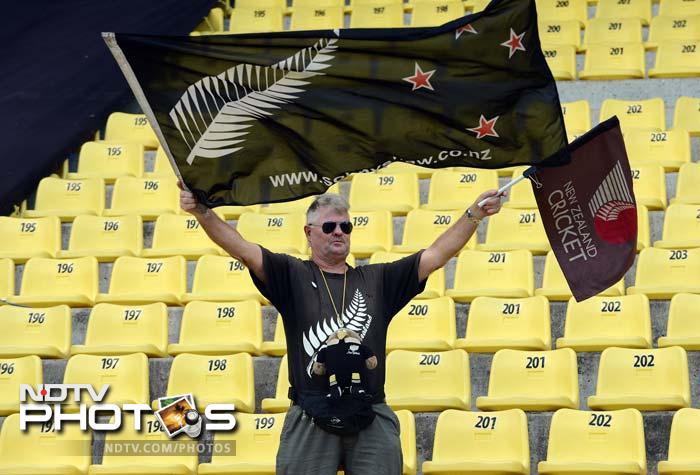 The New Zealand fans, not many here, had a lot to cheer about as McCullum completed his century off 51 balls and went on to add 23 more. His innings had 11 boundaries and seven sixes. He is now the highest individual T20 scorer.<br><br>McCullum was already the highest run-getter in the format. He now leads a list of seven batsmen with international T20 tons, surpassing his best of 116 en route. Click on for the list.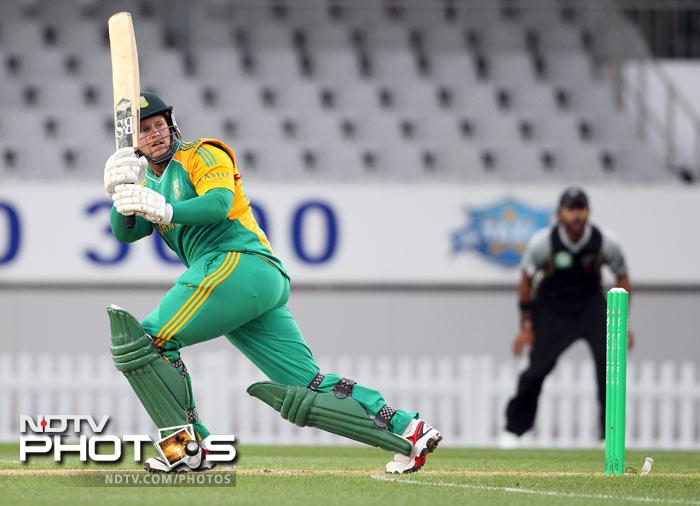 McCullum surpassed Richard Levi's unbeaten 117 against the Kiwis in Hamilton, in 2012.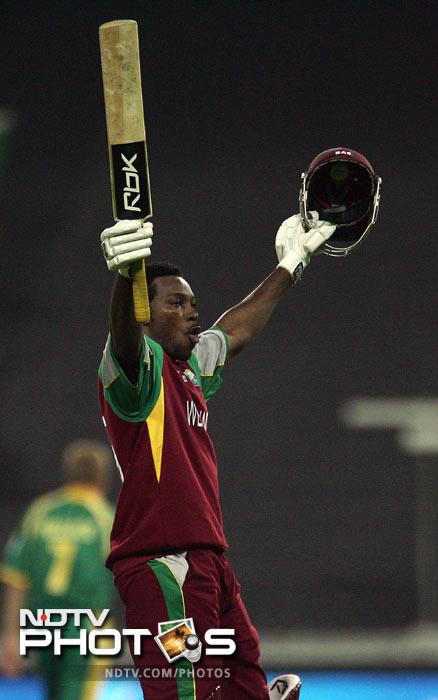 Chris Gayle of West Indies thrashed South Africa during the 2007 World T20 tournament. He plundered 117 runs off 56 balls to send the hosts scampering for cover.<br><br> McCullum, three years later, almost brought down the figure but fell one short on 116.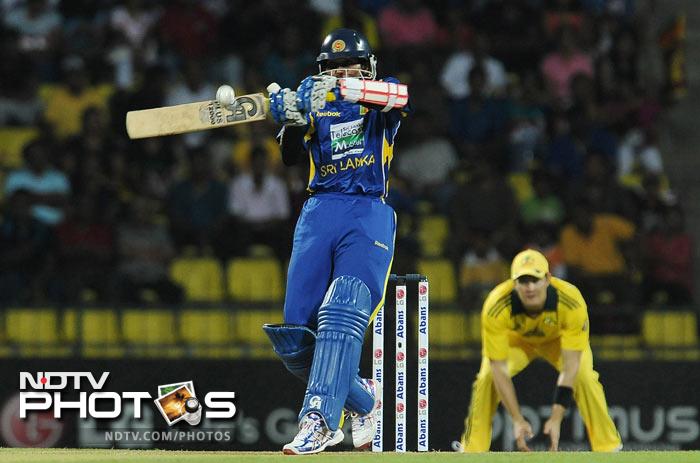 Tillakaratne Dilshan is next on the list with his unbeaten 104 against Australia in 2010, in Pallekele last year. He hit 12 boundaries and five sixes in his innings which took 57 balls.<br><br> Sri Lankan teammate and skipper Mahela Jayawardena also has a 100 against his name. His century came against Zimbabwe in Guyana during the 2010 T20 World Cup.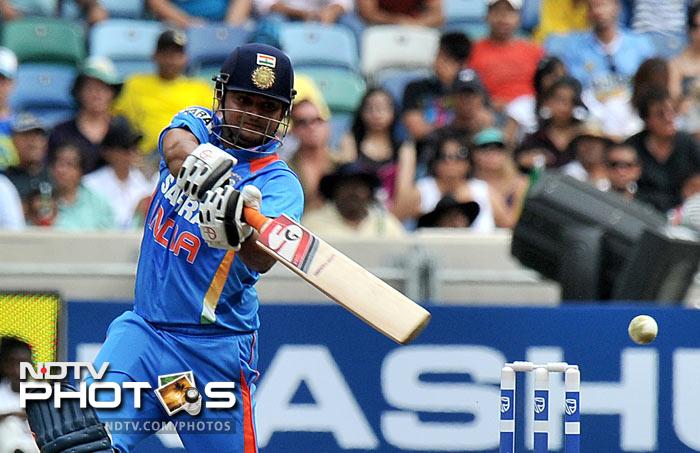 India's Suresh Raina hit 101 off 60 against South Africa during the last World T20 tournament.<br><br>Scotland's Richard Berrington wraps up the list with his 100 against Bangladesh at The Hague in July this year.