Fans' emotions when India took on Pakistan
Indian fans may have had the last laugh on Sunday as MS Dhoni's side beat Pakistan by 8 wickets. Fans from both sides though, as expected, showed a variety of emotions through the course of the match. A look (AFP images)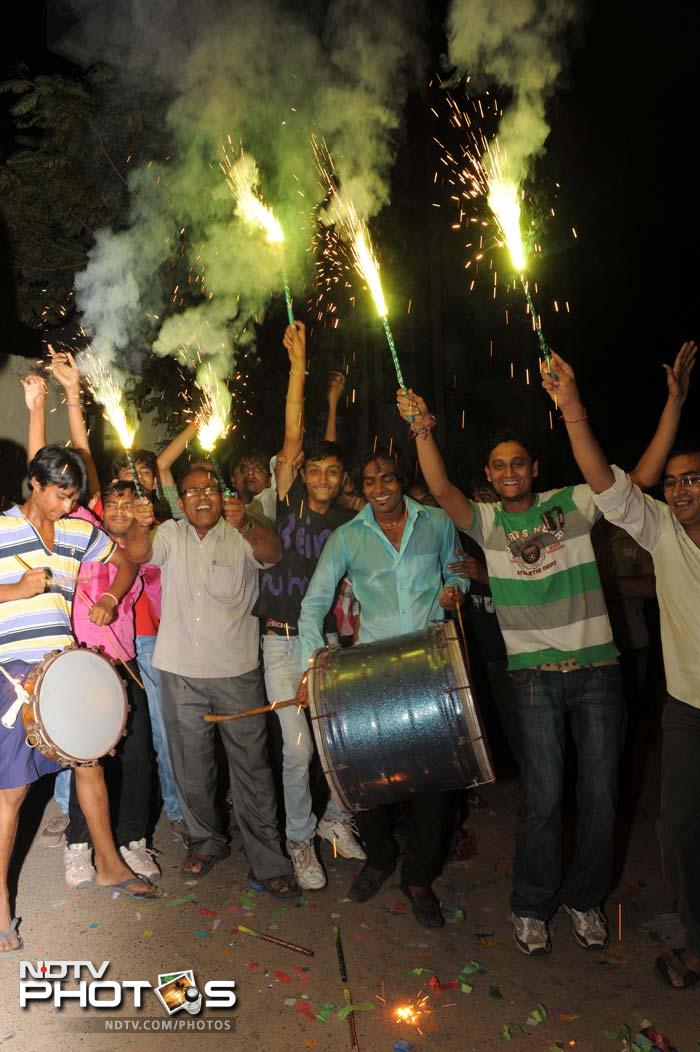 Indian fans may have had the last laugh on Sunday as MS Dhoni's side beat Pakistan by 8 wickets. Fans from both sides though, as expected, showed a variety of emotions through the course of the match. A look (AFP images)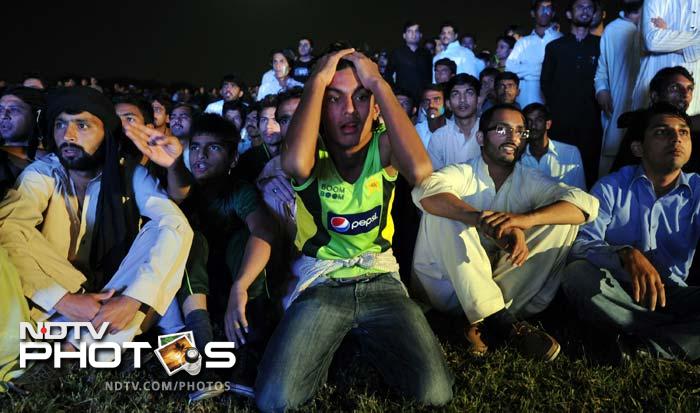 A Pakistani fan reacts after his team lost Imran Nazir early. The opener has been in good form but lost out against India.
Pakistan's batting did not leave much to their fans to cheer about. The team managed to score just 128 despite opting to bat first.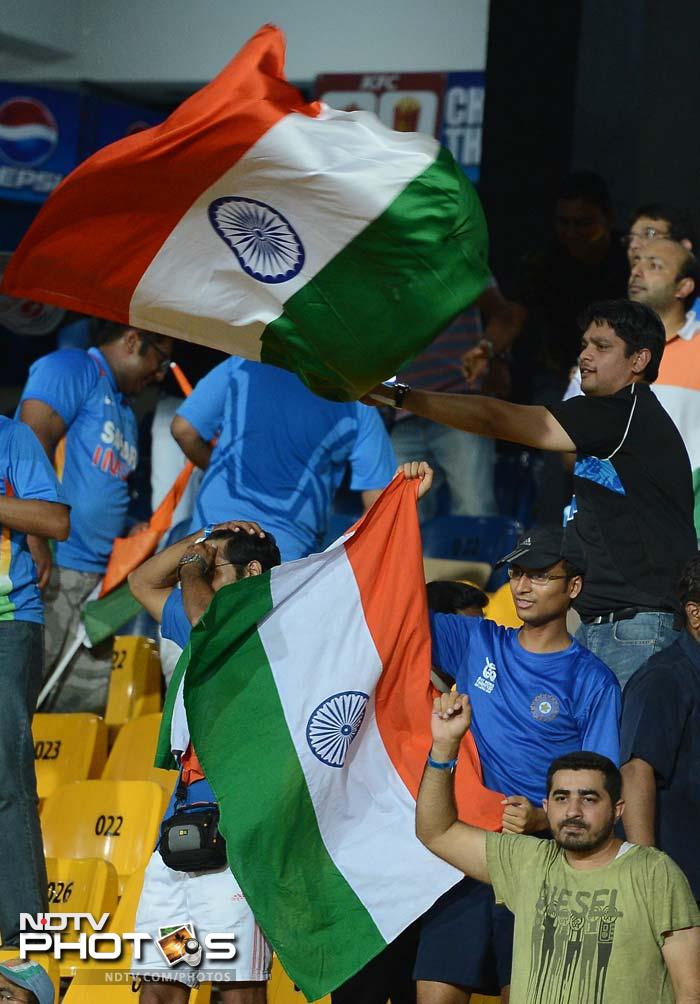 Indian fans though, at the stadium, were not complaining. Yuvraj had struck with two wickets, Kohli had one to show for his efforts and L Balaji had three.
Some cheer returned for the supporters of the men in green when Raza Hasan removed Gautam Gambhir in the first over of the chase. These fans were watching the match in Islamabad.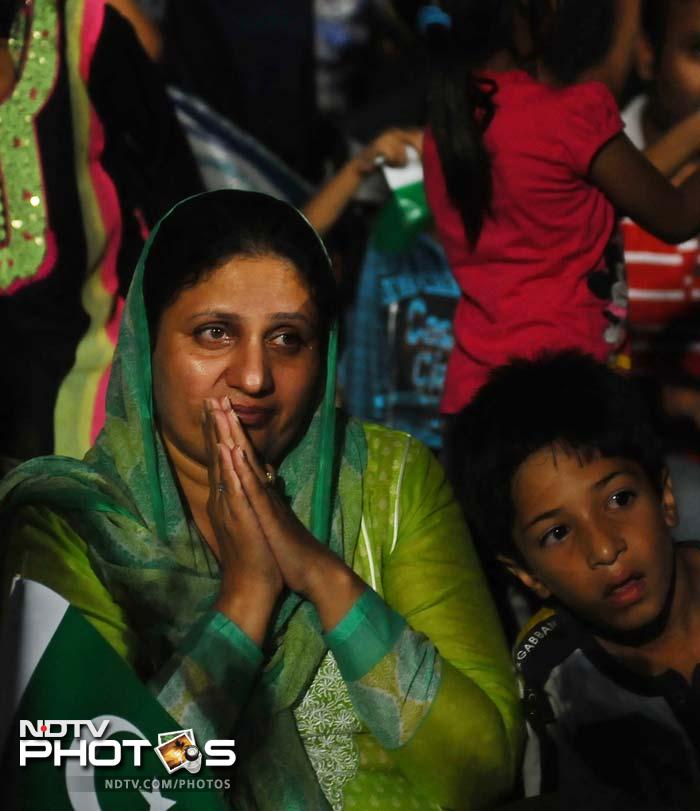 Prayers though went unanswered as Virat Kohli anchored himself in to lead the chase, partnered by Virender Sehwag.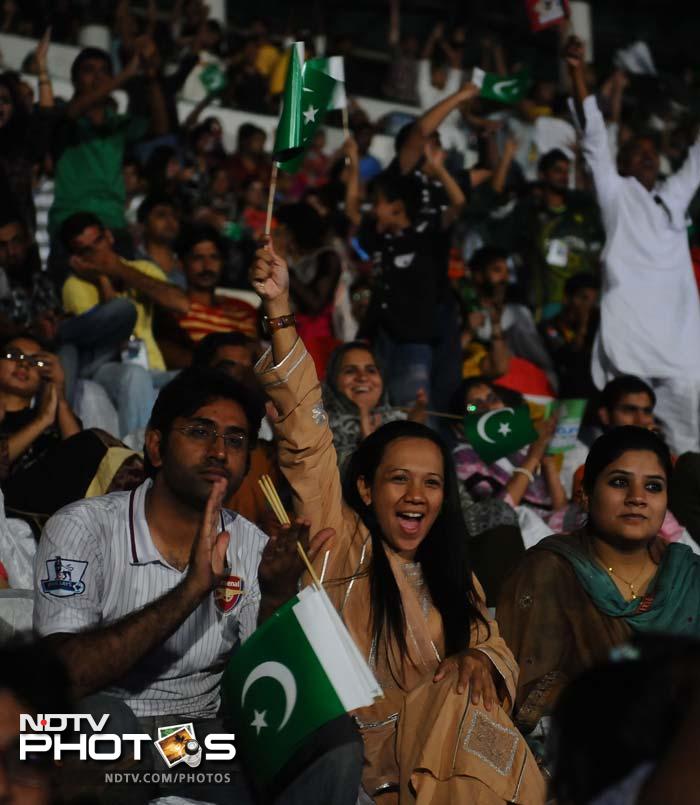 Sehwag's eventual wicket brought some joy again but India had already raked in more than half the runs needed.<br><br>The celebrations on this side of the border though went on quite late into the Sunday night.