India vs England in final: Top duels to watch out for
The Indian and English fans can look forward to an epic clash as their respective teams take each other on for the Champions Trophy title.<br><br>There are also going to be several player vs player battles that are expected to keep all at the edge of their seats. Here is taking a look at a few of them.<br><br>AFP and AP images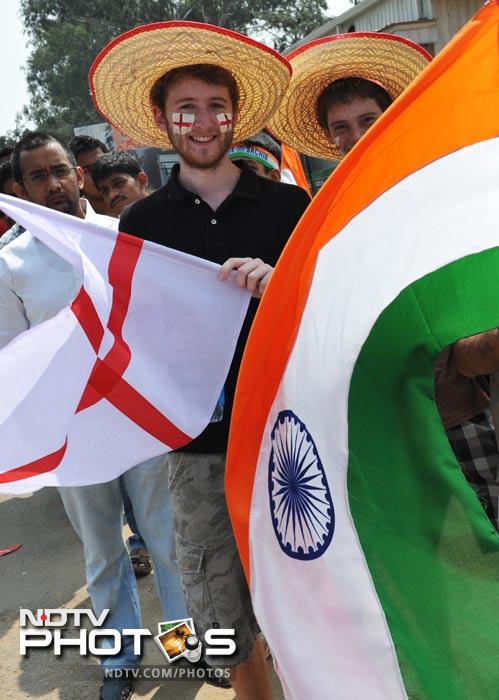 The Indian and English fans can look forward to an epic clash as their respective teams take each other on for the Champions Trophy title.<br><br>There are also going to be several player vs player battles that are expected to keep all at the edge of their seats. Here is taking a look at a few of them.<br><br>AFP and AP images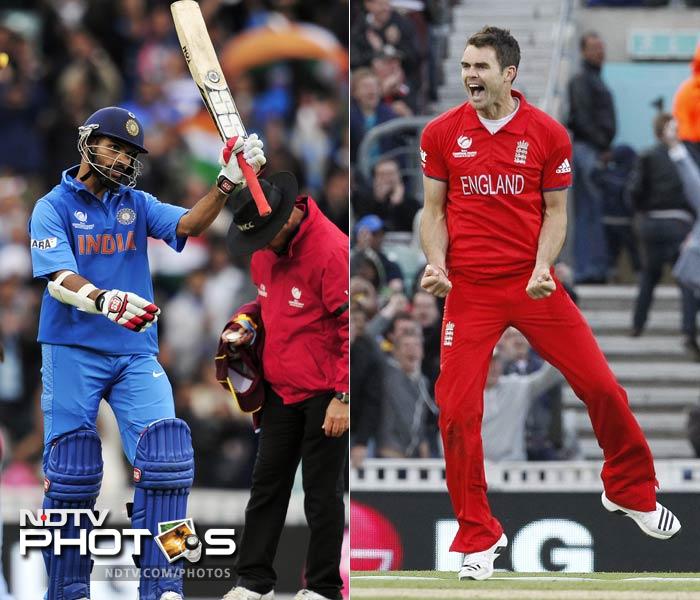 India's main weapon in batting will face off against England's most seasoned new-ball bowler.<br><br>When Shikhar Dhawan takes guard against James Anderson, expect a furious battle as both have enjoyed great success in the Champions Trophy, so far.<br><br>While Dhawan is the highest run-getter in the tournament with 332 runs from 4 innings so far, Anderson has claimed ten wickets here and will be hungry to add more against his name.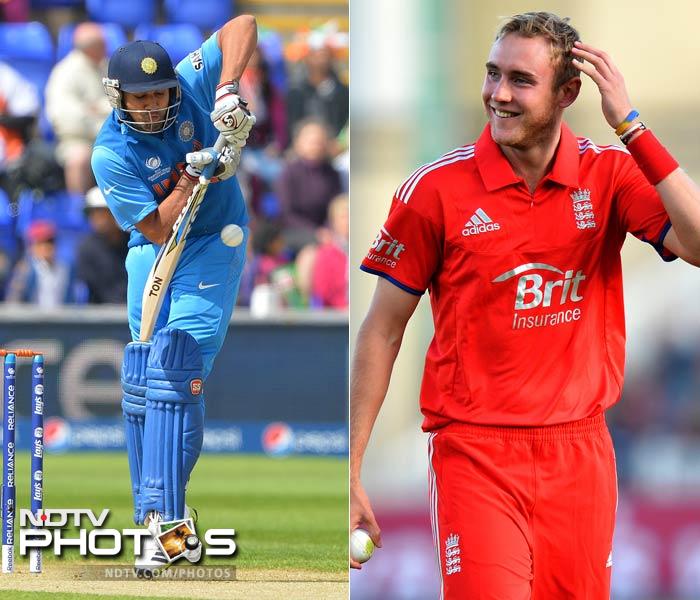 Cricket is about partnerships - whether with the bat or with the ball.<br><br>Both Rohit Sharma and Stuart Broad have played a decent role in providing support to Dhawan and Anderson respectively.<br><br>This also means that they may now look to outshine their partners at the biggest stage and can be expected to take their games up by several notches.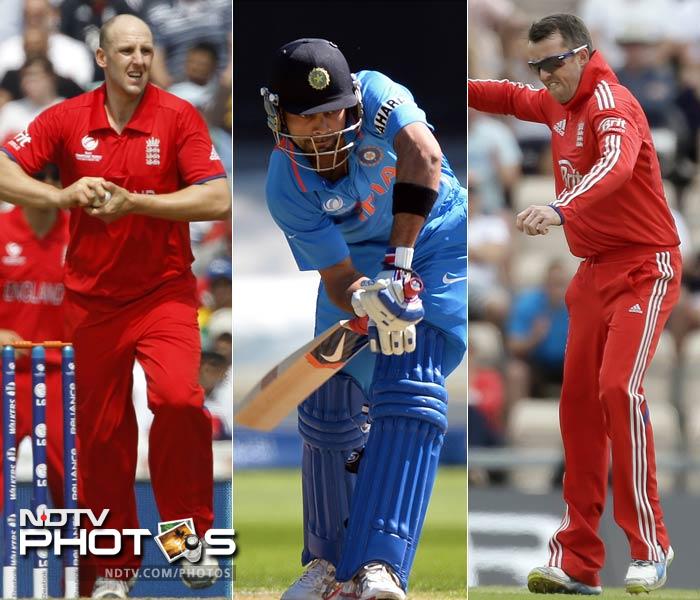 When the spinners come on, it is time to do some heavy hitting.<br><br>Graeme Swann (right) and James Tredwell (left) have put in serious doubts on this line of thinking. While both may or may not play against India together, their superb form makes them extremely dangerous.<br><br>For India, there is Virat Kohli - a sensational performer with the bat who further flourishes against spin.<br><br>Averaging 66.50 so far, Kohli has been good in the Champions Trophy but it is his habit of being the best and nothing lesser than can spell doom for England and its spinners.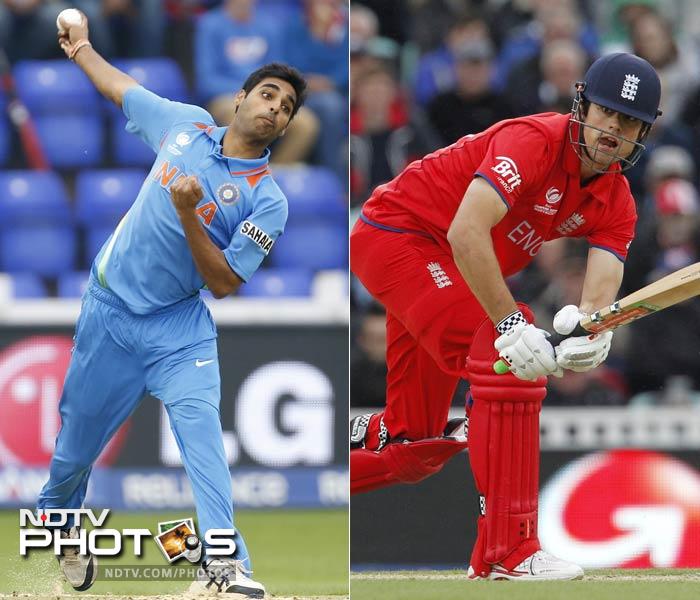 To discount and underestimate England's batting would be a big mistake. To dismiss Bhuvneshwar Kumar too would be a blunder of equal proportions, if not more.<br><br>England skipper Alastair Cook has been solid at the top with 159 runs from 4 innings at an average of 39.75. He however will have to deal with Bhuvneshwar from the word go and it won't be easy.<br><br>The lanky Indian seamer has made the most of the English conditions and has six wickets and a miserly economy of 3.68 to show for his efforts. Not perturbed by matches where stakes are high, Bhuvneshwar will hope to claim early wickets against England - an intent which Cook will look to blunt with his maturity and talent.
Both Ravindra Jadeja and Joe Root are wily customers - on and off the field. They play excellent cricket and believe in looking at the lighter aspects of life outside the stadium.<br><br> When both face each other though, there is hardly going to be any light exchanges.<br><BR>While Jadeja's spin has got him 10 wickets and the turn he has extracted stunned most, Root has a half-century from the tournament to extract confidence from.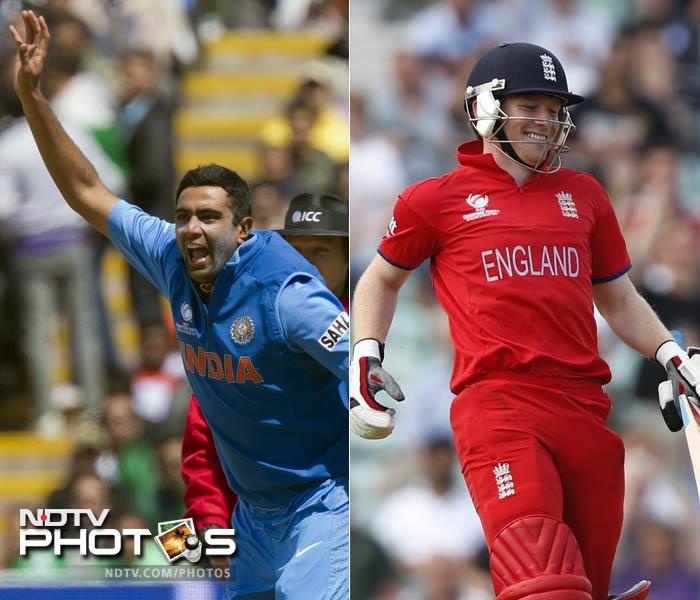 The battle between R Ashwin and Eoin Morgan will define how the middle-overs of the English innings pans out. <br><br>Both players have dedicated roles in their respective teams. And these are the roles that will cross each other's path to erupt in an explosion.<br><br>Watch out when Morgan looks to consolidate and Ashwin tries to sneak in with wickets - it will be a cat and mouse contest which will enthrall all.