ICC Champions Trophy: Football keeps the Men in Blue united and fit
For the first time in the tournament on Tuesday, unbeaten India decided to train outdoors, two full days before their semi-final against Sri Lanka in Cardiff.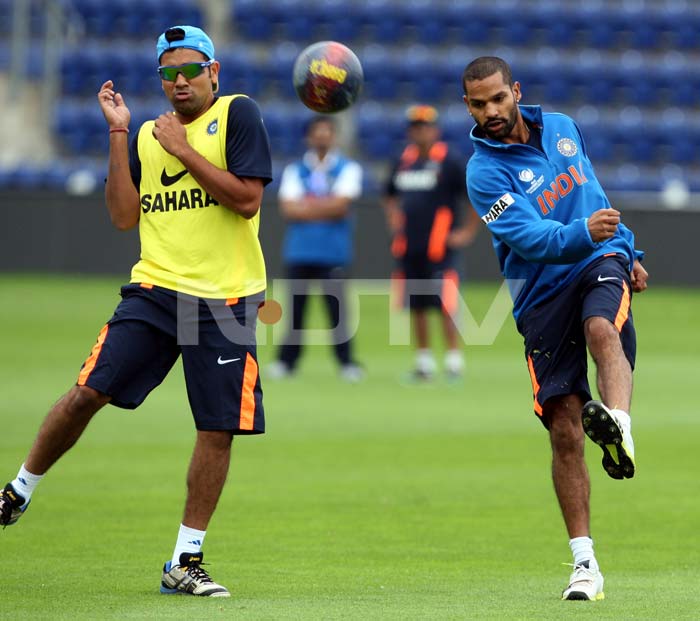 Watch out! They play football against each other during training but actually they are partners in crime when they take on the field for some real action.
Ha! Ha! got you. MS Dhoni shows his football skills as he dribbles past Virat Kohli at the training.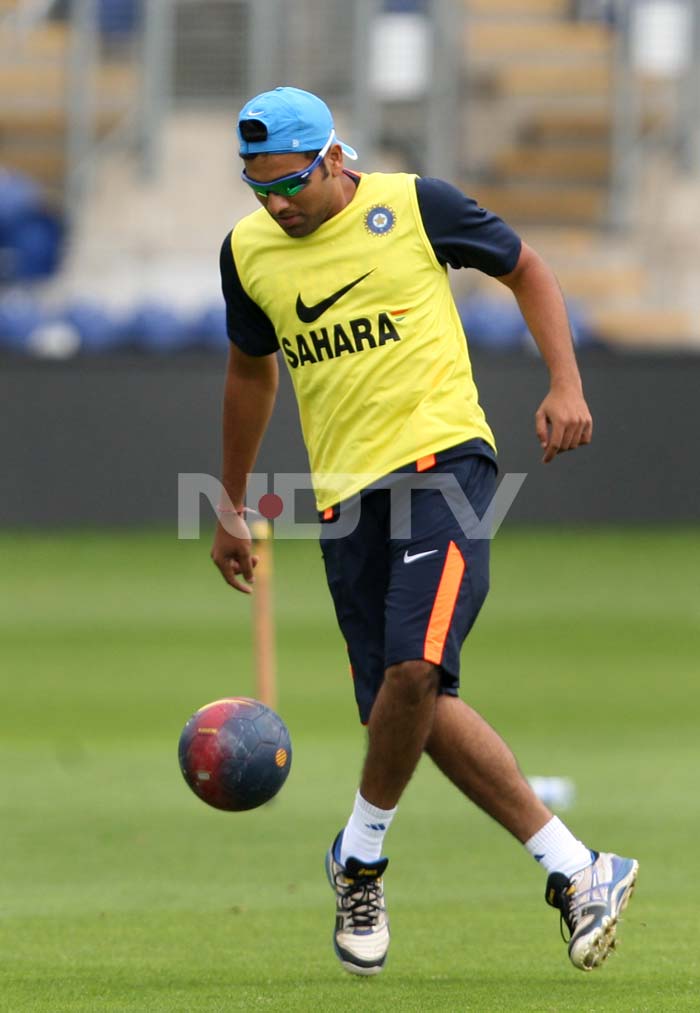 Rohit Sharma, who is enjoying his good run-of-form as an opener, shows he can play this game as well and with ease.
So far in the competition, the Indians have trained outdoors only a day ahead of their games. But Tuesday afternoon saw a definite shift in approach and attitude. What was supposed to be optional training became a full-fledged session.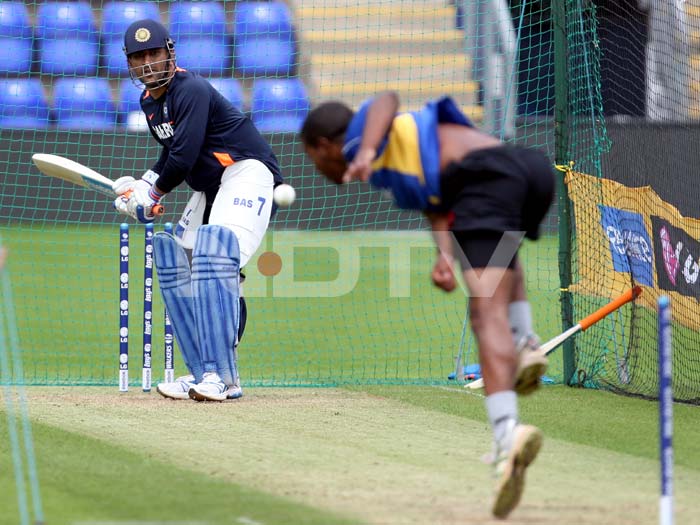 Indian batsmen enjoyed a full-fledged training with at least five nets bowlers from the Glamorgan County club.
Suresh Raina turned up more than an hour before the rest of the squad along with fielding coach Trevor Penney. 'Back of length and seaming', and 'a bit of Dilshan' were the two main bowling types that Raina and Penney experimented with.