Champions Trophy final: India, England and the Fletcher factor
Indian players spent the last day on the field before the big final with light training session. India coach Duncan Fletcher, who coached England from 1999 to 2007, shared some valuable tips with the players.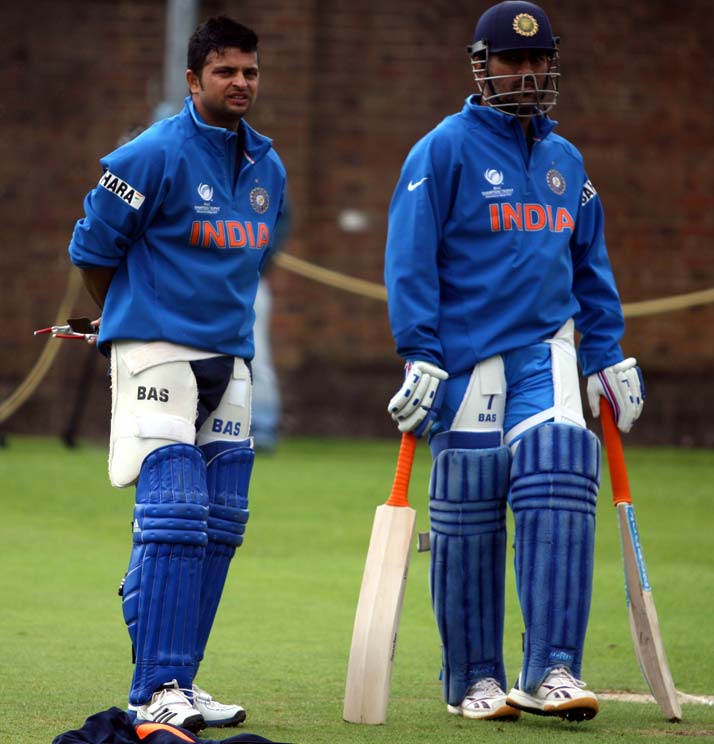 Both Suresh Raina and skipper Mahendra Singh haven't had much with the bat in the tournament so far, thanks to rock solid top order. However, they remain well prepared for the time to come.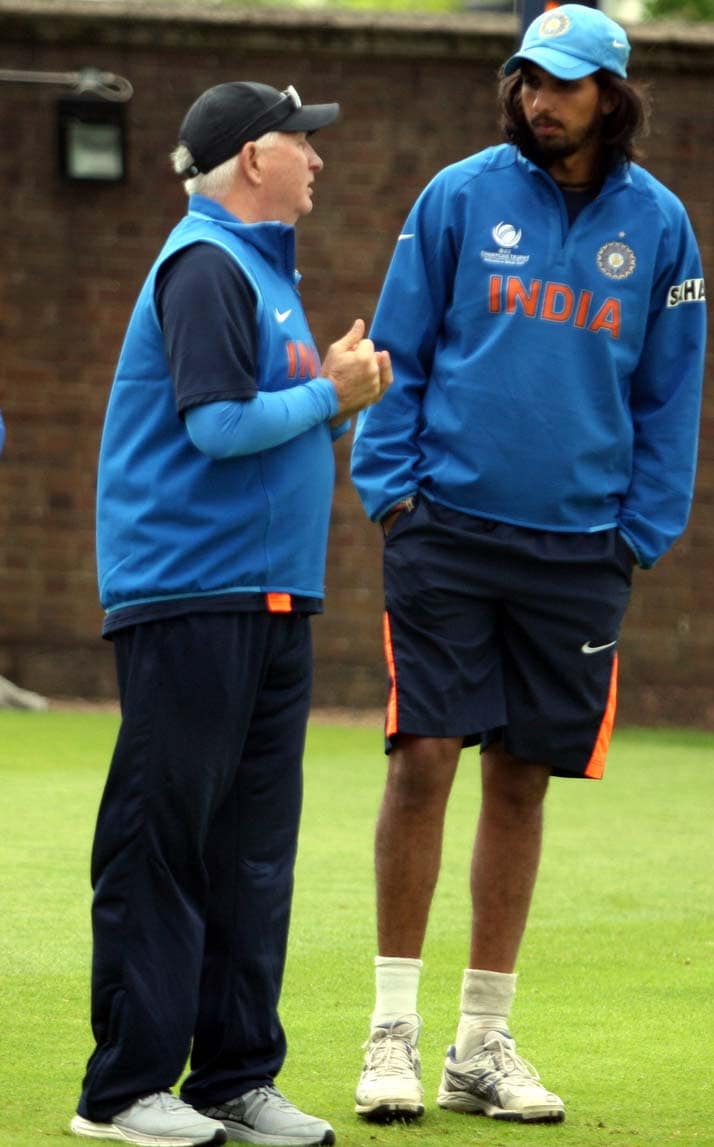 Ishant Sharma, the man of the match in semi-final against Sri Lanka, is enjoying a good run of form with the ball. Is coach Duncan Fletcher the brain behind his success?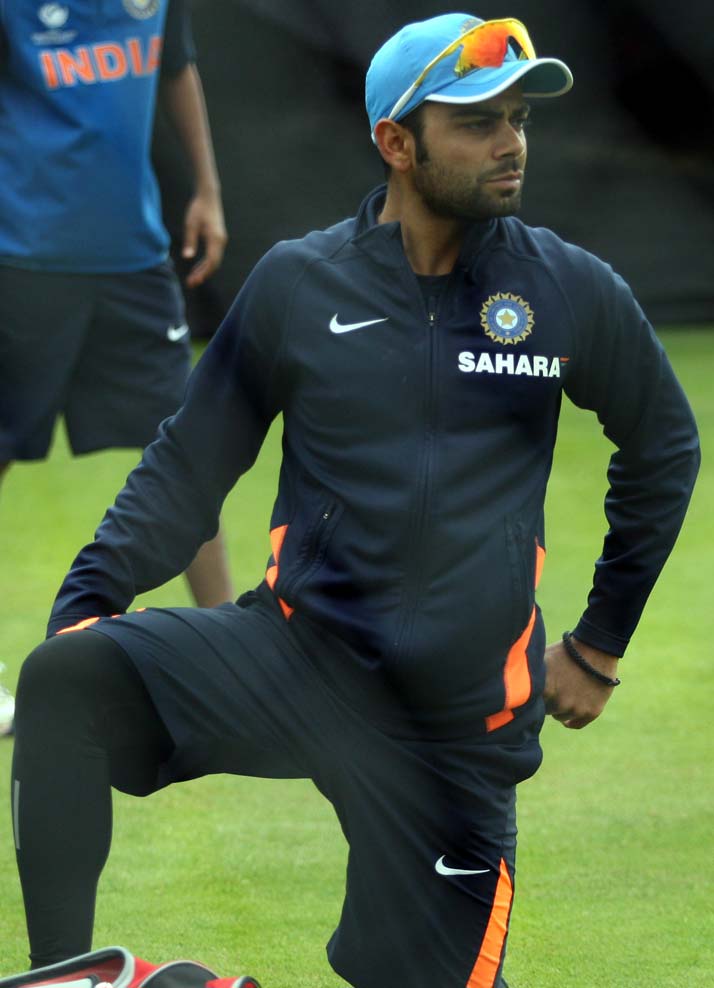 Virat Kohli returned to the form with an unbeaten half-century against Sri Lanka in the semi-finals but is due for a ton. His last ODI century came in July 2012.
Shikhar Dhawan, the leading run getter in the tournament, is seen here taking advice from coach Duncan Fletcher.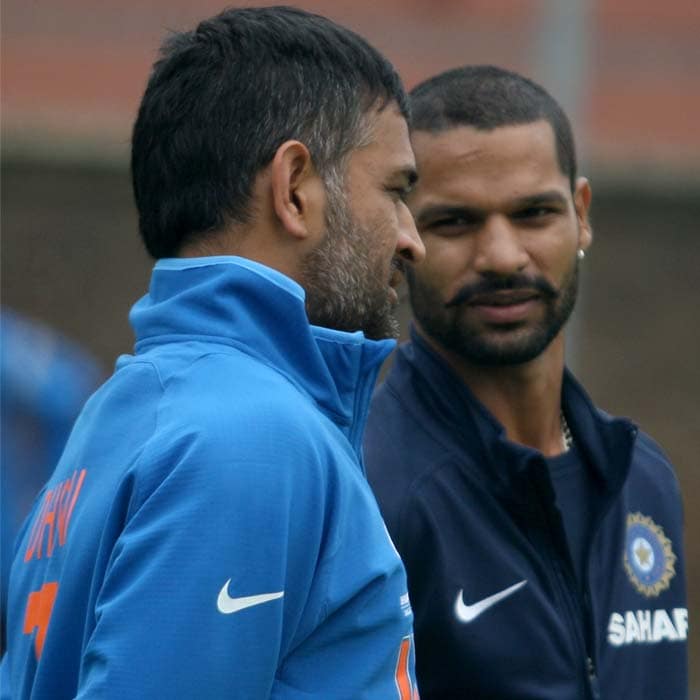 There have been only three centuries scored in this edition of the tournament and two have been hit by Dhawan himself - the third one is by Sri Lanka's Kumar Sangakkara. Apart from the two tons, the Delhi dasher has also scored one half-century.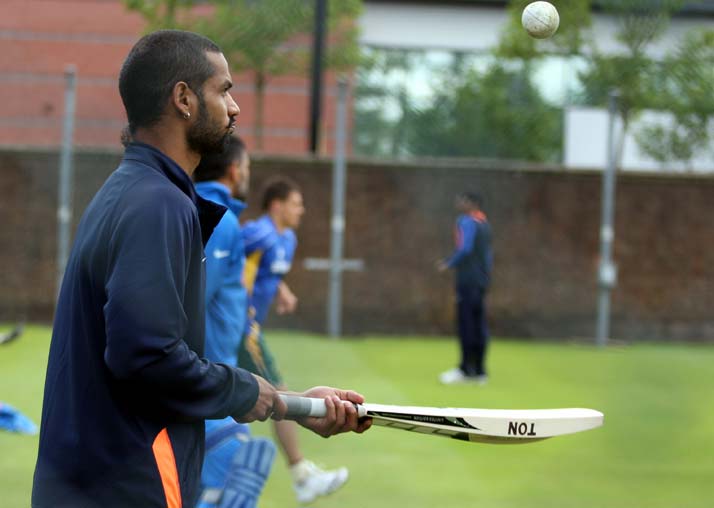 With 332 runs from four matches, Shikhar Dhawan has been in smashing form. The left-hander has a wide range of shots from playing through the covers to upper-cut and also a good puller of the ball.