Sebastian Vettel rules the night at Singapore GP
Red Bull's Sebastian Vettel pipped Jenson Button and Fernando Alonso to win the Singapore Grand Prix at the Marina Bay on Sunday.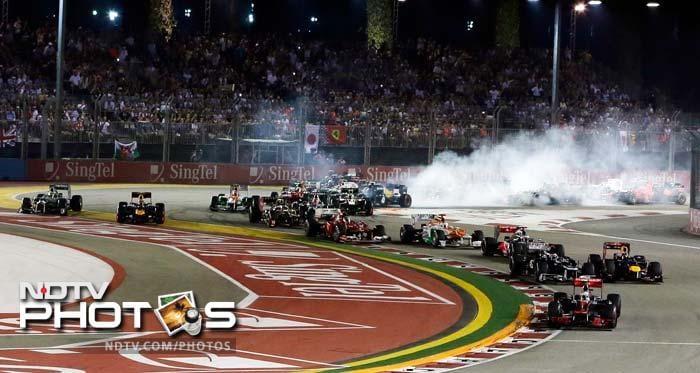 The night race at the Marina Bay is always an exciting fixture on the F1 calendar and the cut-throat battle on hand this time made it even more worthwhile. (Photos AP & AFP)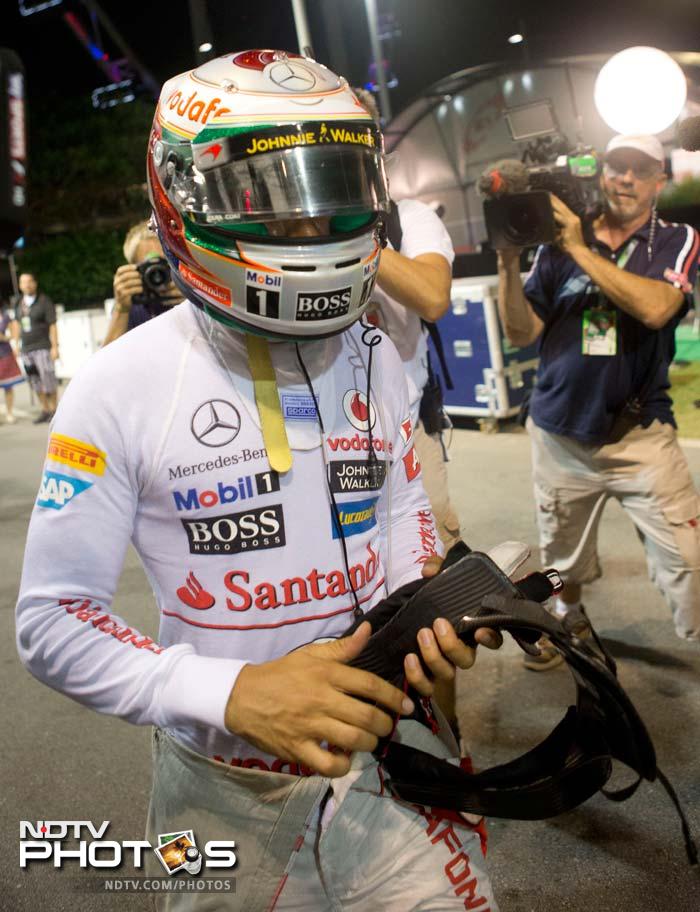 It was heartbreak for McLaren's Lewis Hamilton after he had to retire with gear-box failure. Hamilton had held on to his lead till the 22nd lap.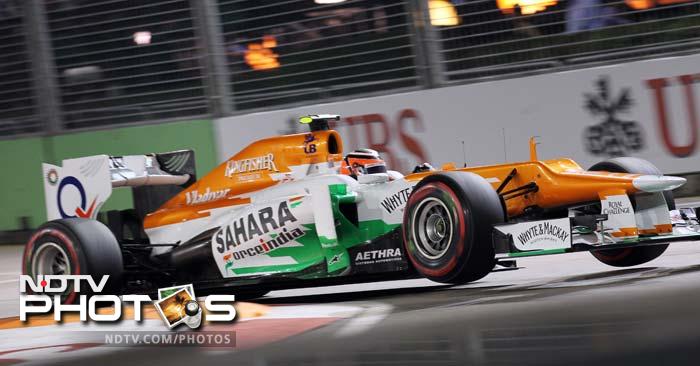 Sahara Force India had a good finish to the Singapore GP as Paul di Resta finished fourth, better by two position from where he started on the grid.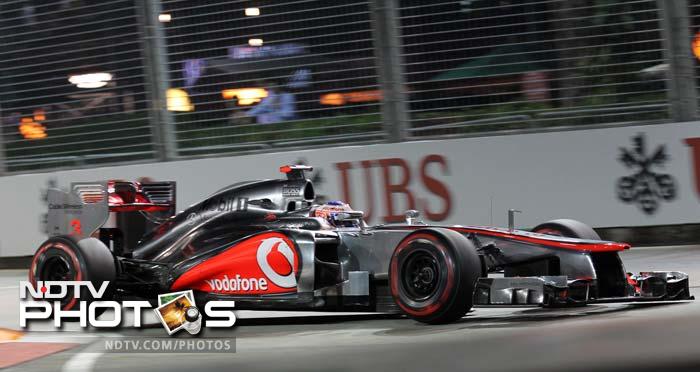 Jenson Button compensated for Lewis Hamilton's loss as he finished second behind Sebastian Vettel.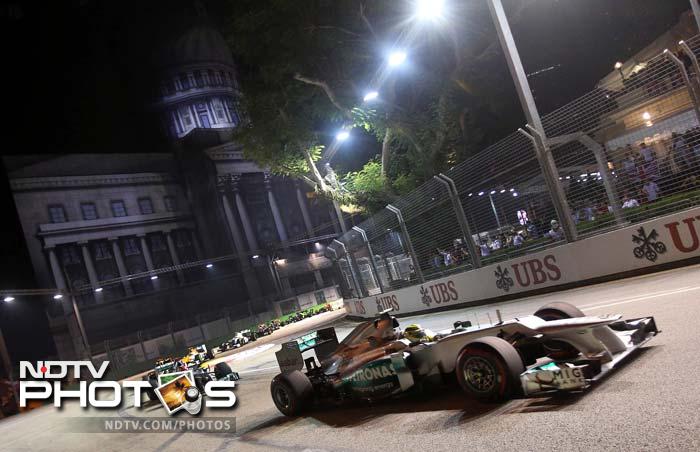 It wasn't perticularly a good outing for the Mercedes team as Michael Schumacher had to go out after a crash early on. But Nico Roseberg did well to finish in the top five.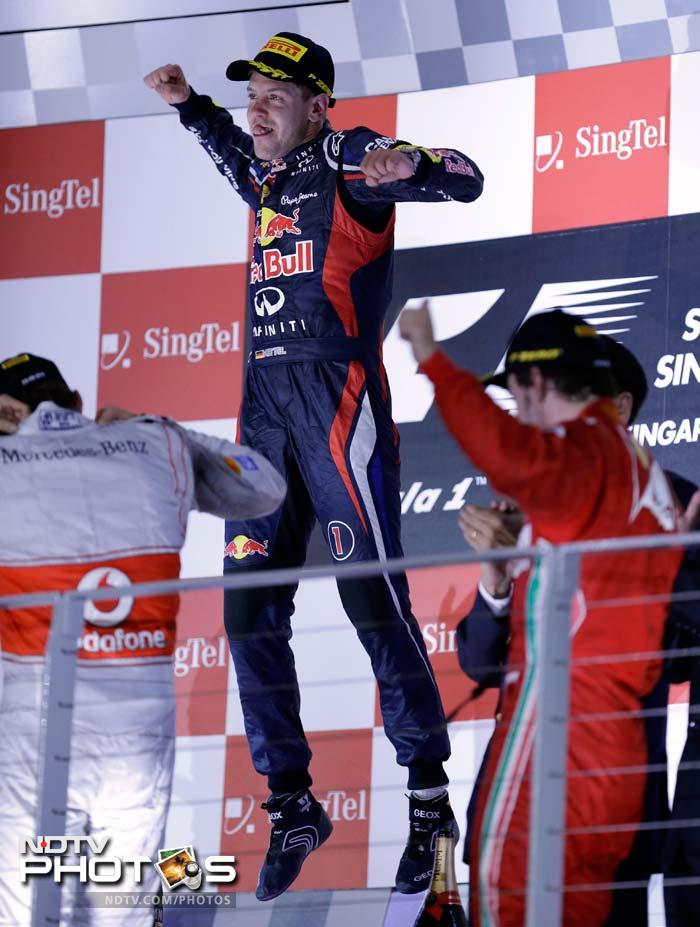 Sebastian Vettel returned to his winning ways in Singapore. He may have benefitted from Lewis Hamilton's ouster, but there's no taking away anything from this world champion.