Hamilton burns rubber in Bangalore
Lewis Hamilton set Bangalore up in smokes. Literally. Then again, when one of the fastest man on land comes calling, speed, velocity and sheer thrill of an F1 car is a given. Click on for more. (Agency images)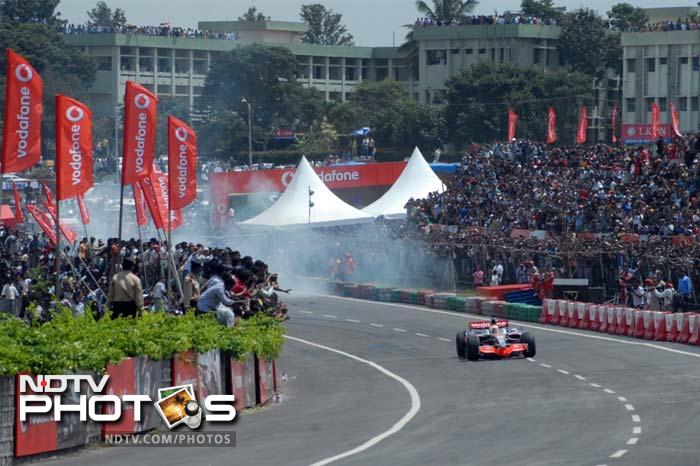 Lewis Hamilton set Bangalore up in smokes. Literally. Then again, when one of the fastest man on land comes calling, speed, velocity and sheer thrill of an F1 car is a given. Click on for more. (Agency images)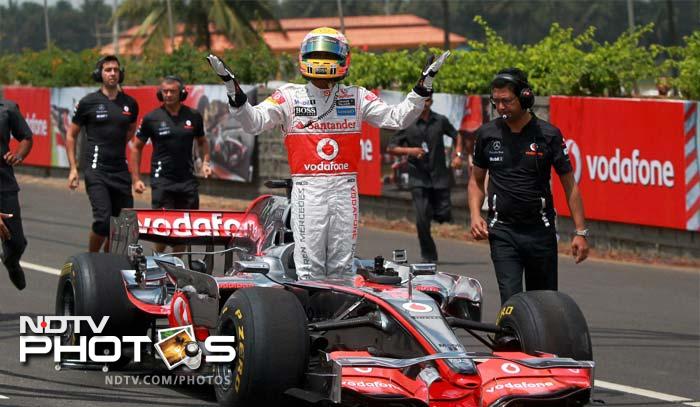 A huge crowd gathered on the Bangalore-Mysore highway to get a glimpse of the Briton. Hamilton was all too kind in acknowledging the cheer he received from the fans.
The McLaren driver began at a rather genial pace, perhaps in a bid to increase the anticipation of what his car could and would eventually do.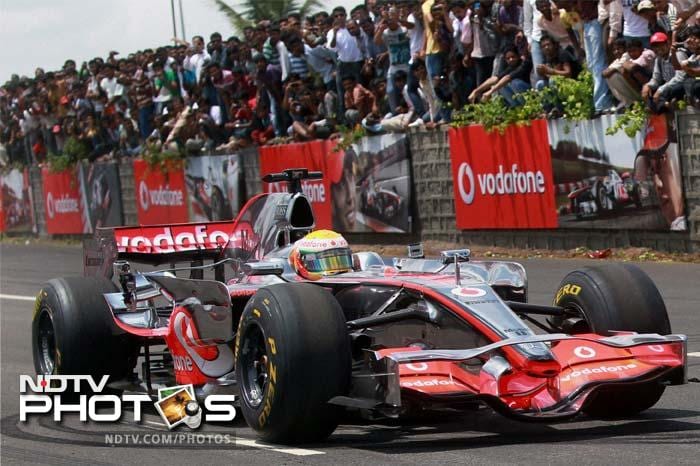 To the ardent F1 fan, a close view of the F1 car would be a dream realised but even the casual enthusiast here would not have been able to deny the imposing and incredible authority that the McLaren demanded (and received).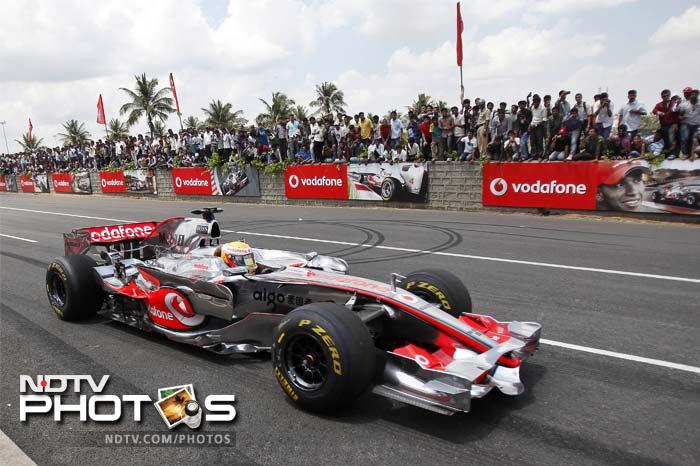 It is a pity that still images are incapable of reproducing audio but we can assure the engine roared like no other object ever had on this piece of road.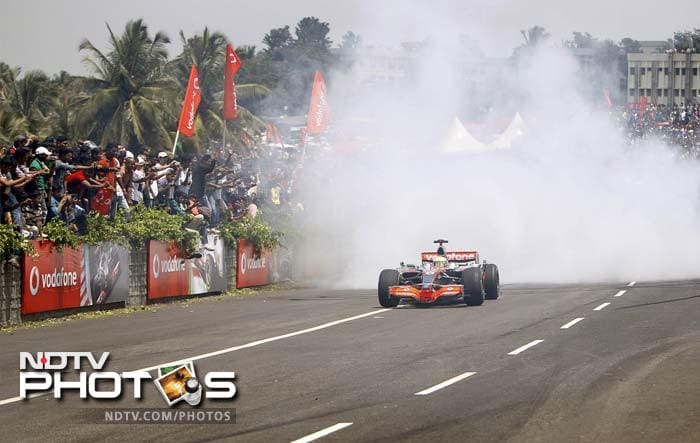 Hamilton was on fire and he quickly gave the people gathered here a real taste of what world-class racing and a top-end vehicle is all about.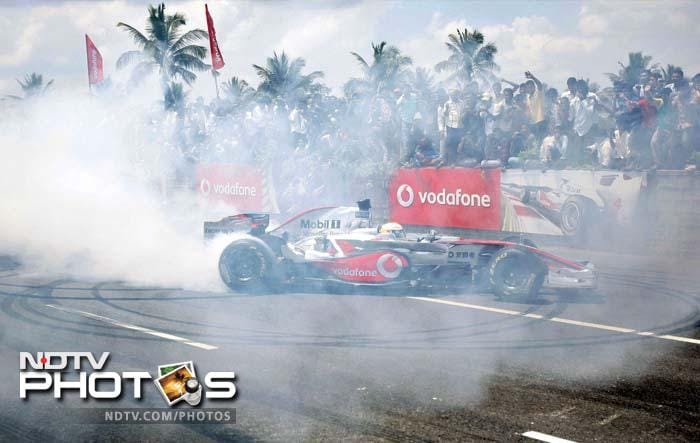 This was one show-off not one person seemed to mind as Hamilton finished it all off with a sensational burn-out.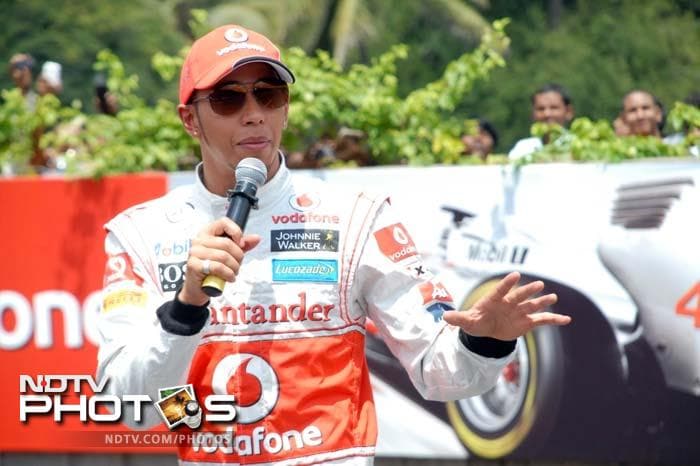 Bangaloreans got to meet not just Hamilton, the F1 racer but Lewis, the person as well.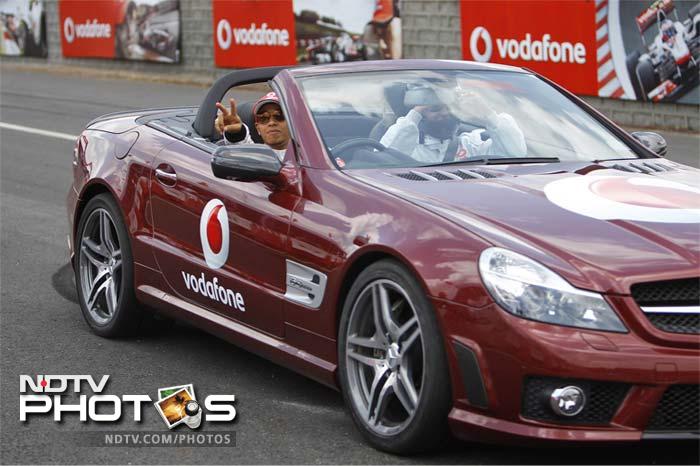 The 26-year-old also waved to the crowd in a rather slow and comparatively un-impressive car, though opinions always do vary.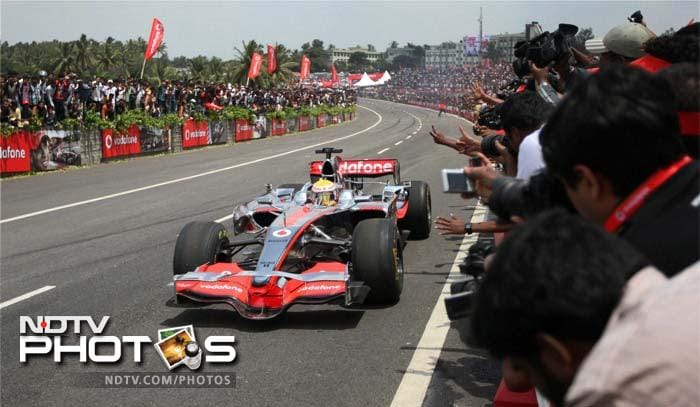 It was undoubtedly, an experience the city would not forget anytime soon. It could well be the same for Hamilton as well. "Indians are massively passionate," he later told NDTV in an interview.