After Wheldon, Simoncelli dies in horror crash
Last Sunday it was Dan Wheldon who lost his life in a horror crash and this Sunday it was Italian Moto GP rider Marco Simoncelli. The celebrated Italian rider died after a crash that saw the Malaysian MotoGP at Sepang cancelled.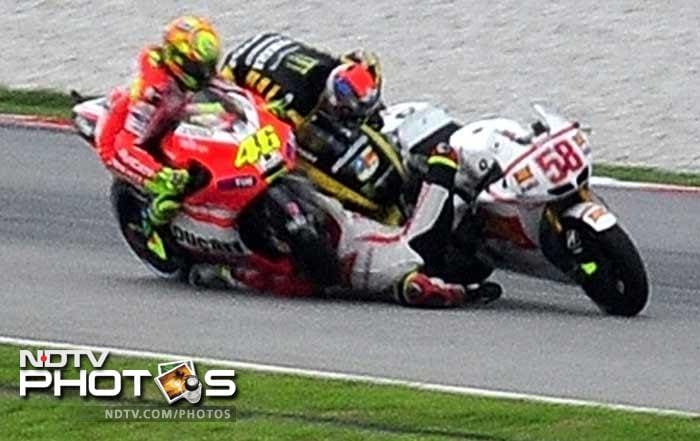 Last Sunday it was Dan Wheldon who lost his life in a horror crash and this Sunday it was Italian Moto GP rider Marco Simoncelli. The celebrated Italian rider died after a crash that saw the Malaysian MotoGP at Sepang cancelled.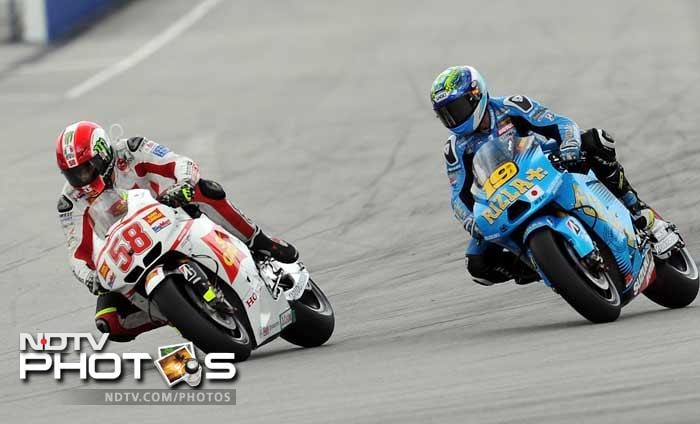 The smash occurred just minutes after the race began, when the mop-haired 24-year-old Honda rider's bike veered across the track and directly into the path of riders Colin Edwards and Simoncelli's compatriot Valentino Rossi.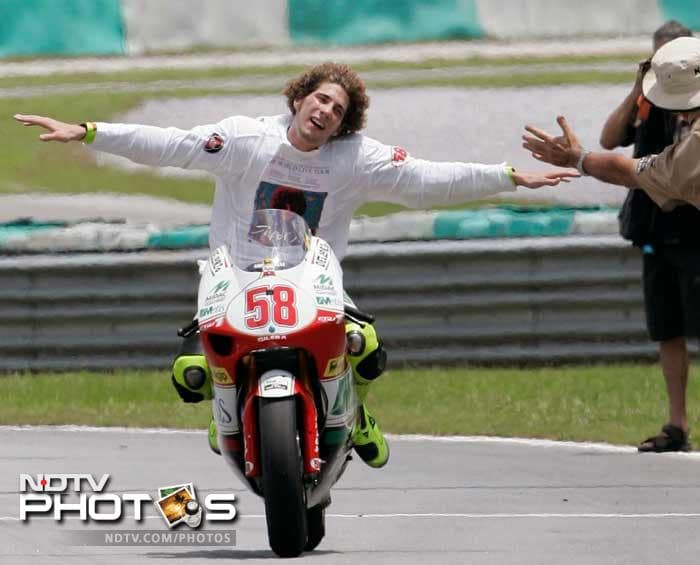 Simoncelli, who ironically enjoyed his finest hour at Sepang when he finished third to clinch the 2008 season's 250cc title, had his helmet knocked off in the sickening collision, which happened on turn 11.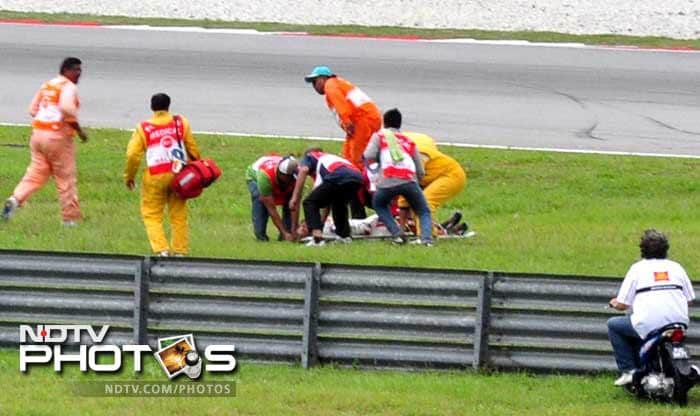 "Despite their (doctors') efforts, Marco sadly succumbed to his injuries at 4:56pm local time (0856 GMT)," MotoGP said in a sombre statement. "Everybody involved in MotoGP extends its deepest condolences to Marco's family, friends and team at this tragic loss."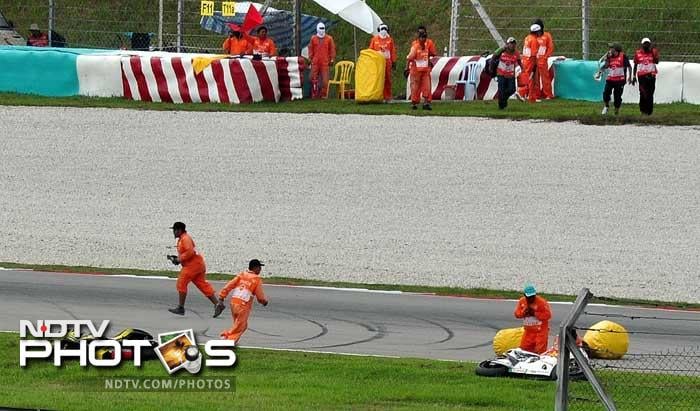 Motor sports have seen a nightmare stretch recently and Simoncelli's death looked certain to throw up more awkward questions over safety. Last weekend, 2010 MotoGP champion Jorge Lorenzo crashed during warm-ups in Australia, severing a finger that was later surgically reattached, while two-time Indianapolis 500 winner Dan Wheldon died in a 15-car crash in Las Vegas in Indy Car.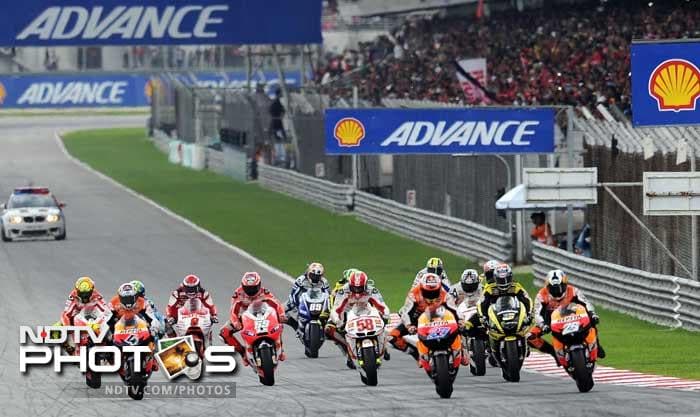 The race at the Sepang circuit was immediately red-flagged and organisers later announced it had been cancelled. Edwards also fell and suffered a separated shoulder, a race doctor said, while Rossi was able to return to the pits. The stunned other riders were not available for comment after the race.

Coming Up: Crash that killed Dan Wheldon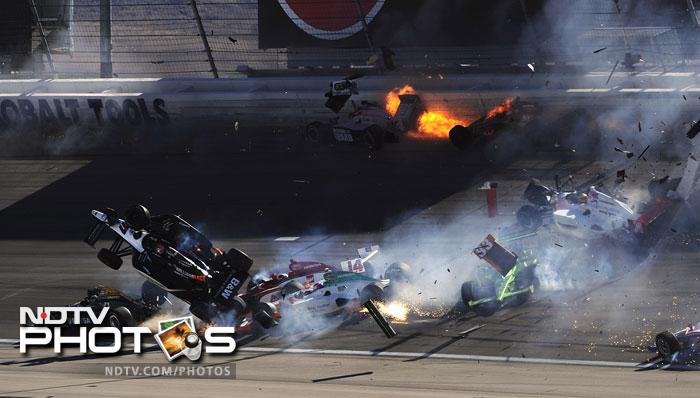 Two-time Indianapolis 500 winner Dan Wheldon died on Sunday after his car was catapulted into the air in a fiery, 15-car crash at the Las Vegas 300 IndyCar series finale.

The 33-year-old Englishman died from injuries he received after he became caught up in the grisly pile-up, his car spinning into the catch fencing around the track.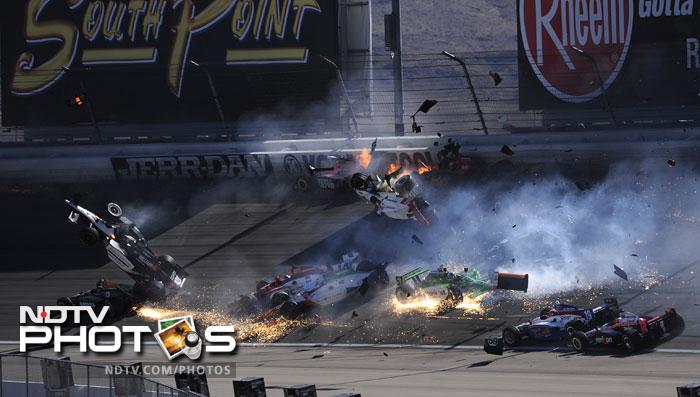 Several cars were sent flying while others careered down the track in flames, littering the track with smoking debris.

"IndyCar is very sad to announce that Dan Wheldon has passed away from unsurvivable injuries," IndyCar chief executive Randy Bernard said.
Wheldon's fellow drivers were informed of his death shortly before Bernard made his announcement.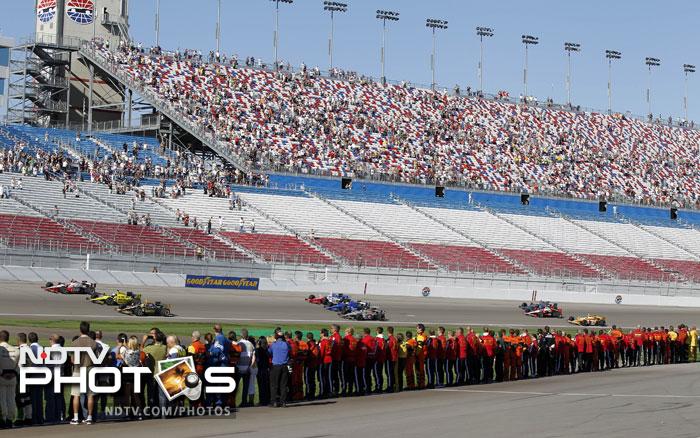 IndyCar, its drivers and owners, decided to end the race. In honor of Dan Wheldon, the drivers decided to do a five-lap salute in his honor.
The crash started at Turn 2 of the 1.5-mile (2.4-kilometer) Las Vegas oval on the 12th lap of the race. The chain-reaction appeared to begin when Wade Cunningham's car swerved and J.R. Hildebrand drove over Cunningham's car. Hildebrand went airborne while Cunningham went into the wall.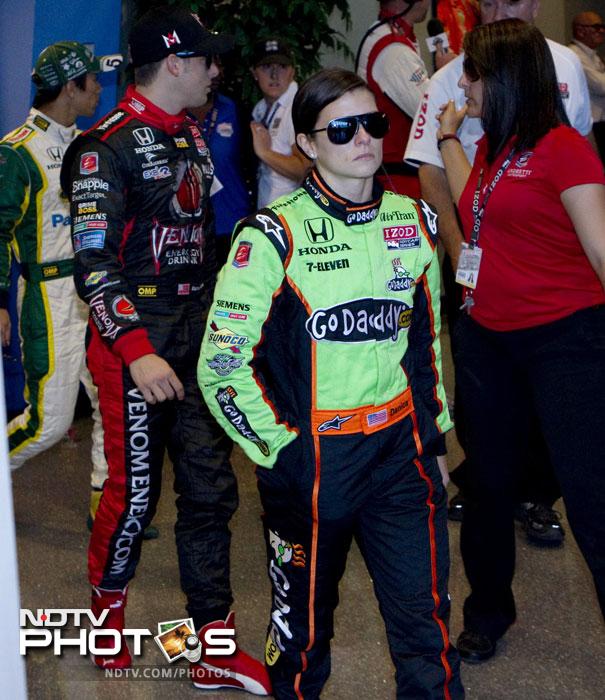 "It was debris everywhere across the whole track, you could smell the smoke, you could see the billowing smoke on the back straight from the car," said Danica Patrick, who was in her final race as a fulltime IndyCar driver before heading to NASCAR stock car racing.

"There was a chunk of fire that we were driving around. You could see cars scattered," added Patrick, who was among the drivers who predicted a chaotic race given the high speeds in qualifying and the jam-packed 34-car field.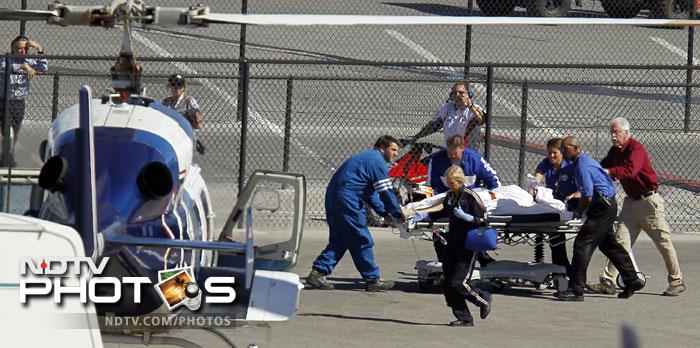 Wheldon, traveling behind the cars that initiated the chaos, couldn't avoid the crashes in front of him. A medical team frantically attended Wheldon before the driver was airlifted to hospital. The official confirmation of his death came some two hours after the race was stopped.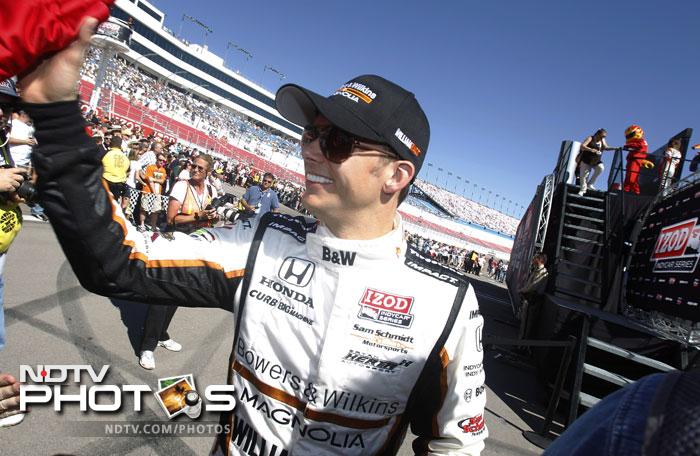 Despite two Indianapolis 500 triumphs -- including this year's race in May -- and his 2005 series title, Wheldon hadn't been able to secure a full-time IndyCar ride this season, so he was racing from the back of the field in pursuit of a $5 million prize offered by IndyCar to a non-series driver who could win the finale.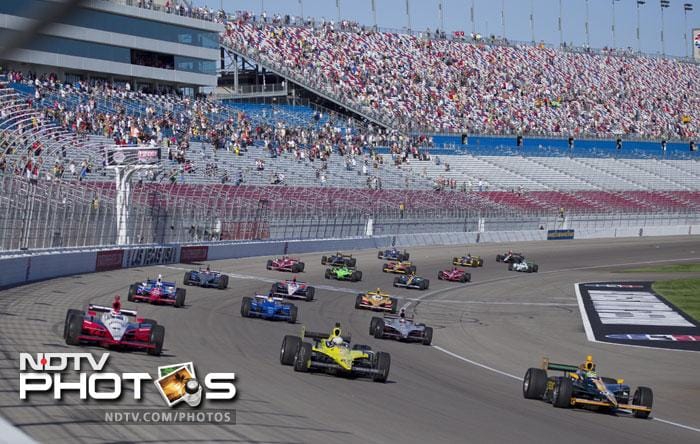 "I'll tell you, I've never seen anything like it," Ryan Briscoe said. "The debris we all had to drive through the lap later, it looked like a war scene from 'Terminator' or something."

IndyCar's last previous fatality was the death of driver Paul Dana at the Homestead circuit in Florida in 2006 in a crash during pre-race practice.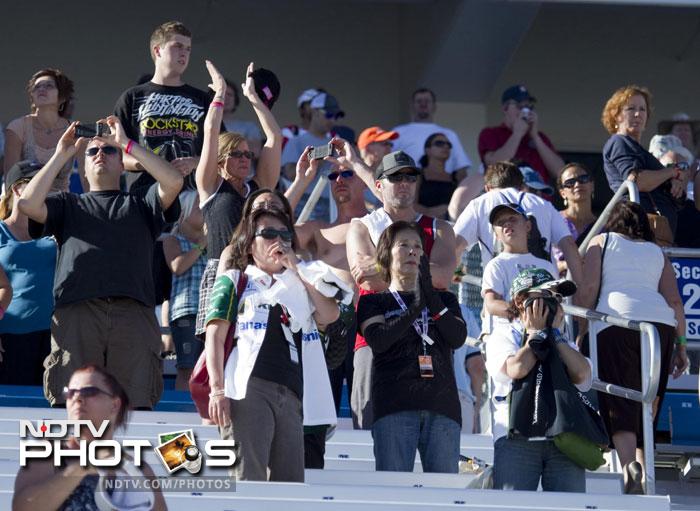 Wheldon, who moved to the United States in 1999, got his first IndyCar series ride in 2002 and his first victory the next season. In 2005, he became the first Englishman since the great Graham Hill in 1966 to win the Indianapolis 500.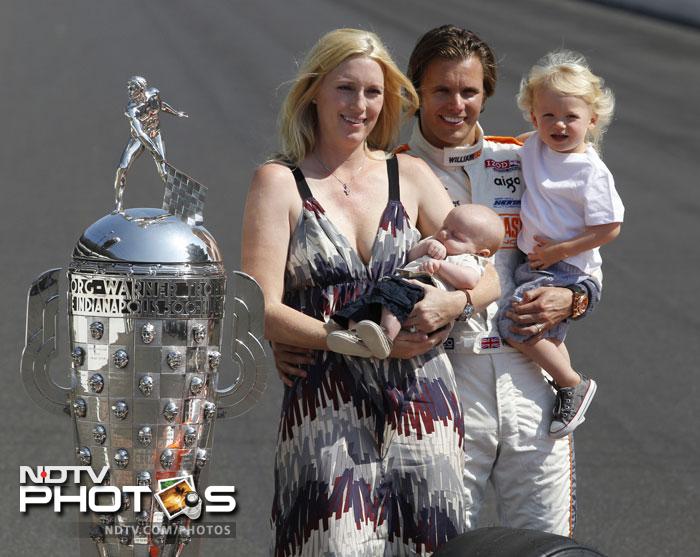 This year at Indianapolis he was racing a distant second to Hildebrand, who lost control and nipped the wall on the last lap, allowing Wheldon to speed past for another triumph at the Brickyard.

At the traditional post-race photo opportunity, Wheldon was joined by his two-year-old son Sebastian and his wife, Susie, who held their son Oliver, who was then two months old.