World Cup 2014: Portugal Ruin US Party With Late Equaliser, Stay Alive With 2-2 Draw
Cristiano Ronaldo was the provider as Silvestre Varela converted a brilliant cross into a goal through a header to rescue a late 2-2 draw vs USA. USA led the game 2-1 after an 81st minute goal from Clint Dempsey and they were looking to be the first US team to reach the Last 16 with one group game remaining. However, with the late equaliser, Portugal not only ruined the US party but also kept themselves alive in the race for the Last 16. (All images AP)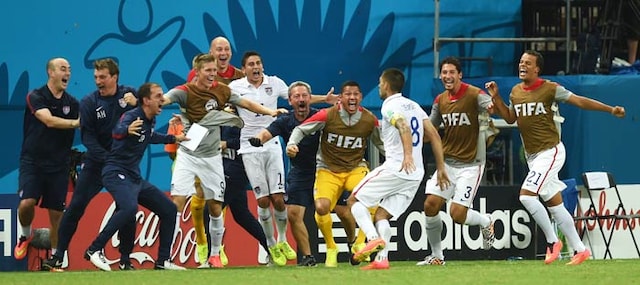 Cristiano Ronaldo was the provider as Silvestre Varela converted a brilliant cross into a goal through a header to rescue a late 2-2 draw vs USA. USA led the game 2-1 after an 81st minute goal from Clint Dempsey and they were looking to be the first US team to reach the Last 16 with one group game remaining. However, with the late equaliser, Portugal not only ruined the US party but also kept themselves alive in the race for the Last 16. (All images AP)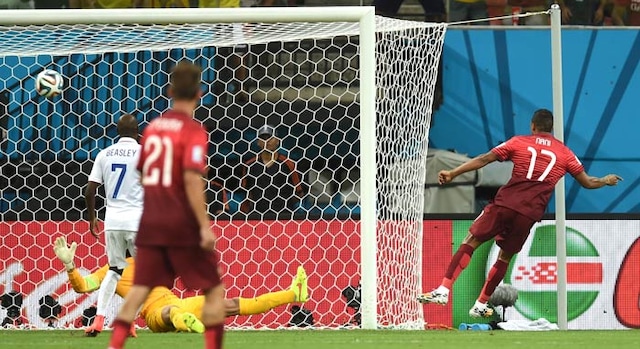 In the very fifth minute of the game, Nani was at the right place at the right time to get a rebound goal into the box and Portugal now led 1-0 against the USA.
Portugal's Antonio Eder fired a projectile from the middle of the penalty box in the 45th minute but USA's goalkeeper Tim Howard made a great save. Howard was great throughout the match for USA.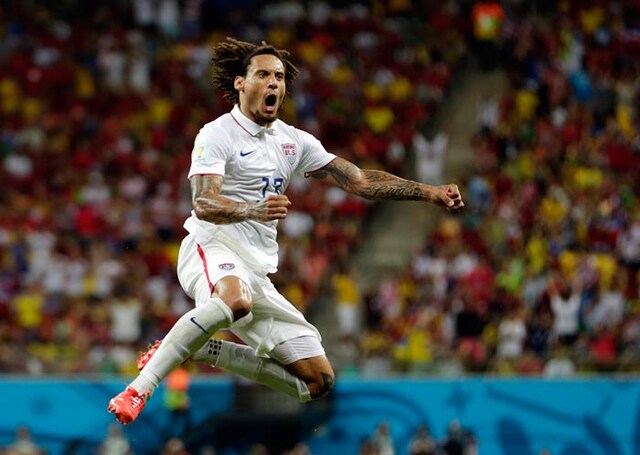 The real turning point of the game came in the 64th minute when USA's Jermaine Jones fired a shot 20 yards away from the goal and it went right in the back of the right side of the net with the Portugal goalkeeper not having moved. The score was now tied at 1-1.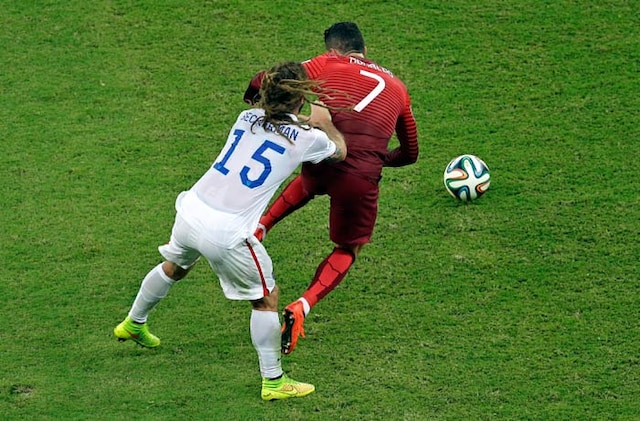 The USA team were already wary of the threat the world's best player in Cristiano Ronaldo could pose to them and they didn't let him go easy while defending.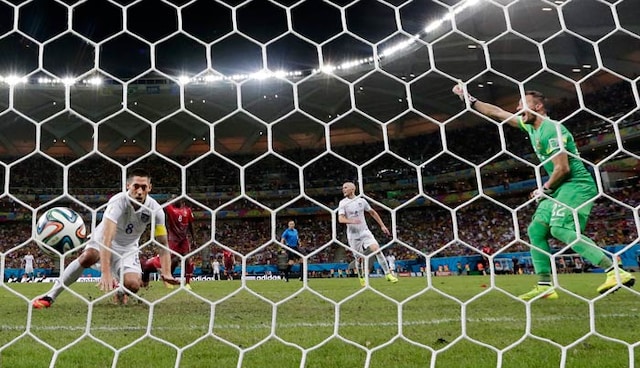 A little later, in the 81st minute, Clint Dempsey of the USA scored to put his team 2-1 ahead vs Portugal and by now, the USA fans in the crowd had their hearts in their mouths. USA were heading for a famous victory.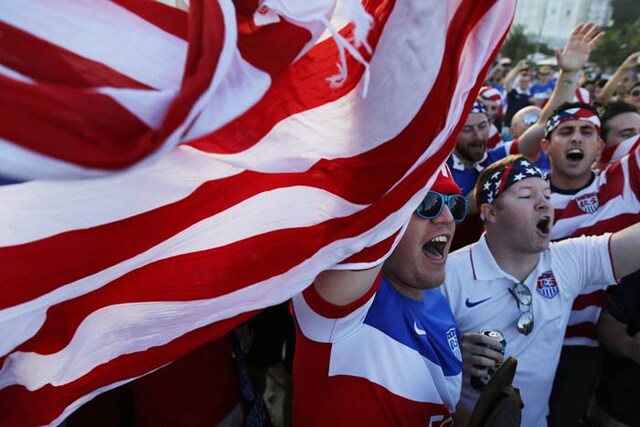 There were some great scenes in the crowd as USA looked like hanging on to their slender 2-1 lead and the Americans were in for a great Sunday.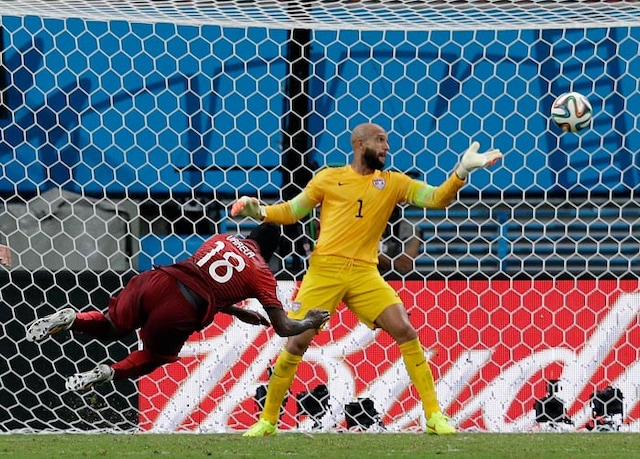 However, with just 30 seconds remaining on the injury time clock, Silvestre Varela headed home a perfect Cristiano Ronaldo cross to level the score at 2-2. Countless US fan hearts were broken but the important fact was that Portugal were still alive in the tournament.