World Cup 2014: Moments of Joy and Heartbreak Dominate Last 16 Clashes
Whether it be Brazil's thrilling penalty shootout win over Chile or Netherlands' dramatic 2-1 victory over Mexico, the Last 16 matches so far in the 2014 FIFA World Cup have made fans go crazy with joy and mad with tears. News reports also surfaced of a Brazilian fan dying of a heart attack due to anxiety and nervousness during Brazil's nervous penalty shootout against Chile.(All images AP)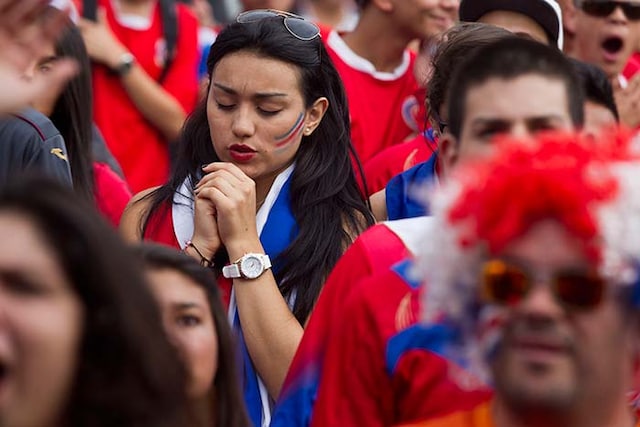 Whether it be Brazil's thrilling penalty shootout win over Chile or Netherlands' dramatic 2-1 victory over Mexico, the last 16 matches so far in the 2014 FIFA World Cup have made fans go crazy with joy and mad with tears. News reports also surfaced of a Brazilian fan dying of a heart attack due to anxiety and nervousness during Brazil's nervous penalty shootout against Chile.(All images AP)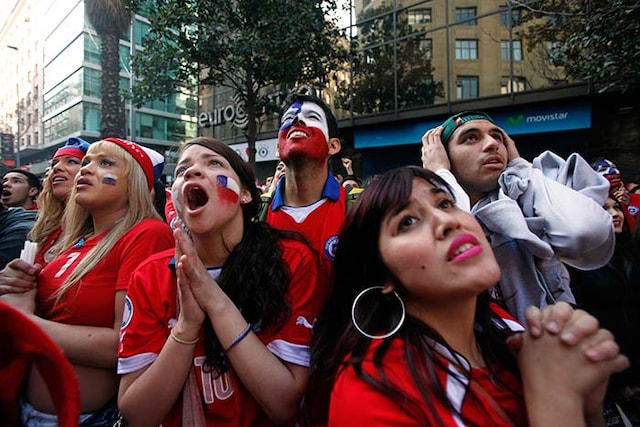 The biggest heartbreak suffered was the one by Chile, when they lost to Brazil in a thrilling penalty shootout after being the better team during most part of the last 16 match, being tied 1-1 before the full time whistle.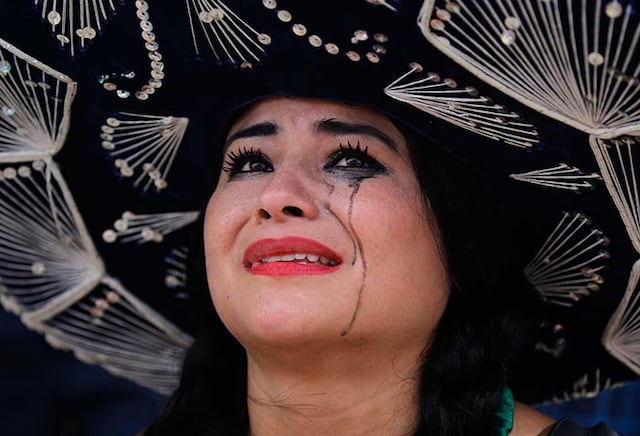 Chile's heartbreak was closely followed by that of Mexico who lost 2-1 to Netherlands after leading them 1-0 till the 88th minute of the game. Two goals inside the next six minutes including a fake fall in the penalty box by Arjen Robben sealed the deal for Netherlands and sent Mexico home.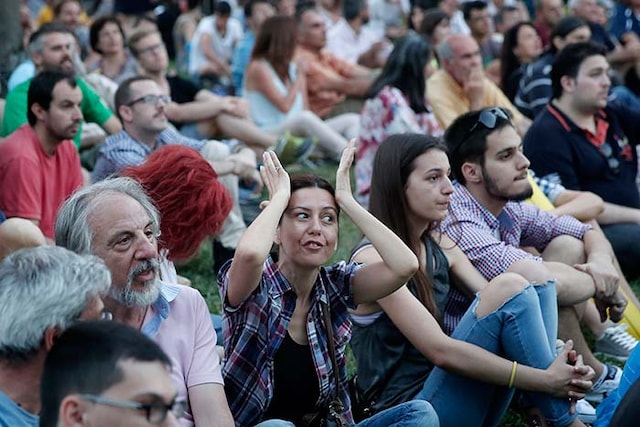 Chile's and Mexico's heartbreaks were followed by that of Greece, who were unlucky to lose out to Costa Rica in another penalty shootout. Costa Rica made history by reaching the quarterfinals for the first time in a World Cup.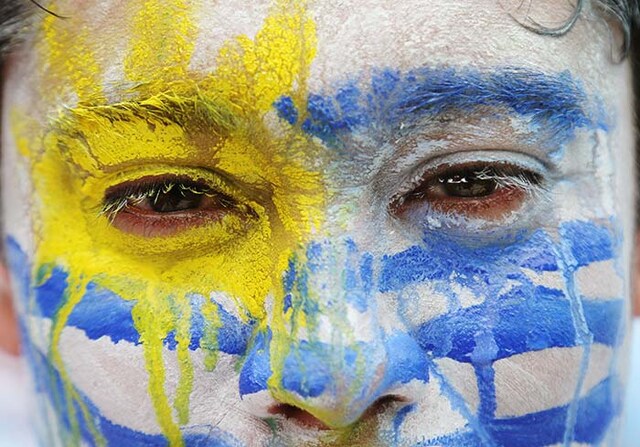 Uruguay's loss wasn't that much of a heartbreak but that was because they had already dealt with enough of it after Luis Suarez' infamous biting incident sent him home with a nine games and four months FIFA ban. They lost 2-0 to an inspired Colombia team in the last 16.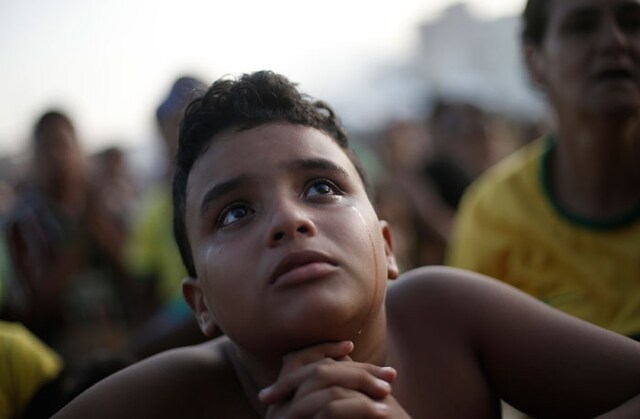 Brazil made it to the quarterfinals but only barely as they had to rely on their goalkeeper's heroics for a closely-fought win over Chile. This boy seems to have his heart in his mouth during the tense match.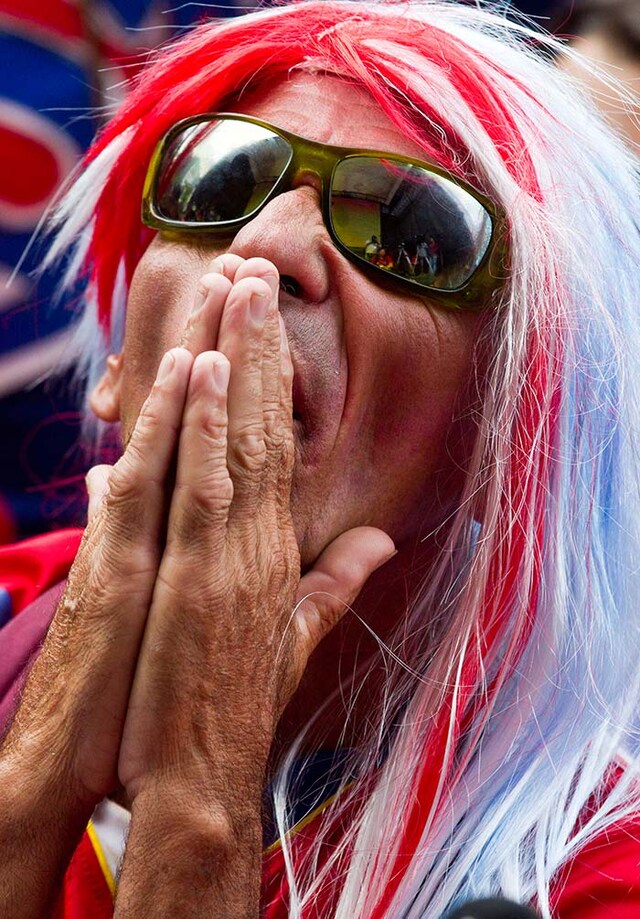 Another team made history this World Cup and this time it was Costa Rica, who made it to the quarterfinals for the first time. However, it was never easy against Greece. This fan's mood will tell you all about it.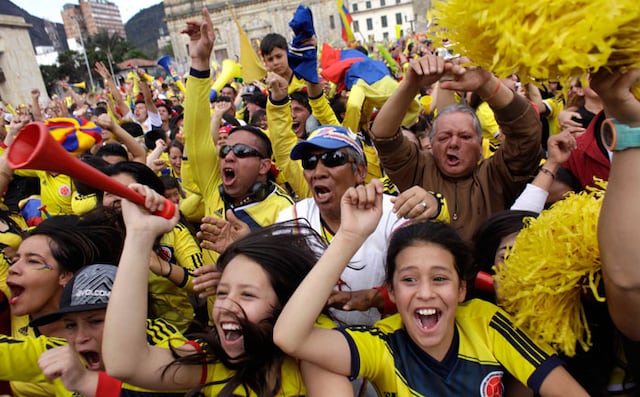 For Colombia, it was only about celebrations. Beating Uruguay 2-0 in the last 16 is not a mean feat even for a team that does not have Luis Suarez, but for James Rodriguez, it was very easy to score twice.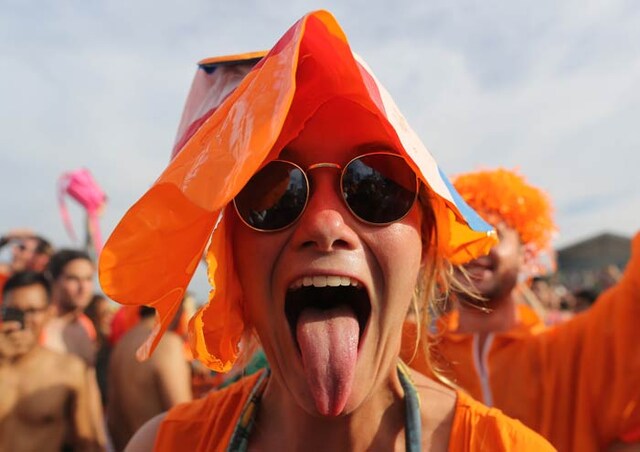 And Netherlands' fans seemed to be in seventh heaven. They sure did deserve to be after suffering numerous pangs of anxiety during their team's 2-1 win over Mexico, which came only in the dying minutes. The fans wanted to paint Brazil orange.