Germany Beat USA 1-0 , Both Advance
The result of the match did not matter as last as both Germany and USA qualified for the next round from Group G. Thomas Muller scored his ninth goal of World Cup finals and his fourth this year which was the difference between the two teams.(All images AP)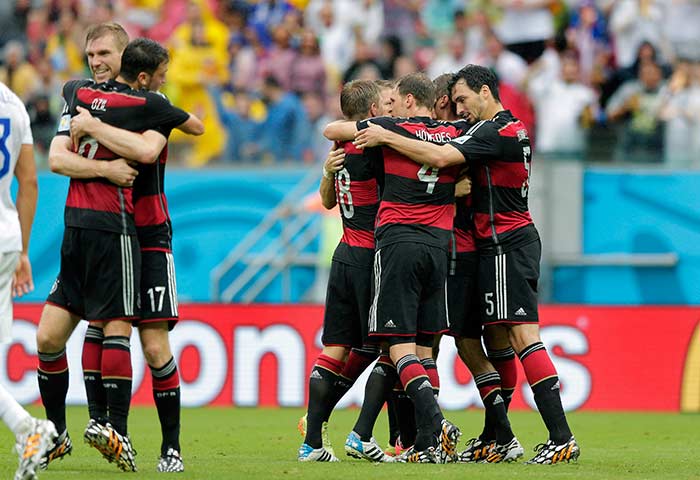 The result of the match did not matter as both Germany and USA qualified for the next round from Group G. For the record, Germany won 1-0!

Thomas Muller scored his ninth goal of World Cup finals and his fourth this year which was the difference between the two teams.(All images AP)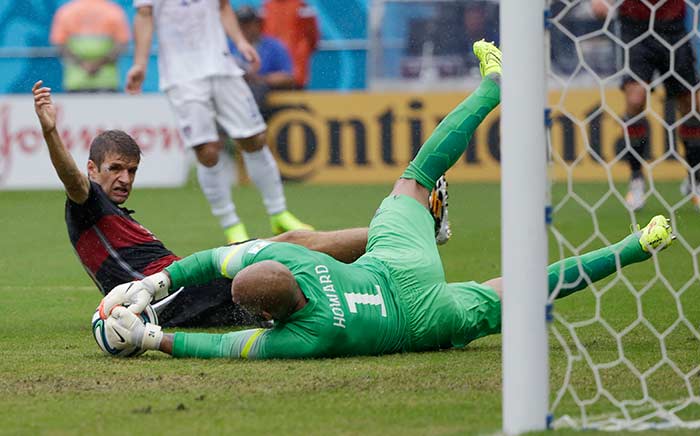 Muller - star of the match - did not have the best of starts. He missed an early opportunity in the 20th minute of the game when goalkeeper Tim Howard made a good save.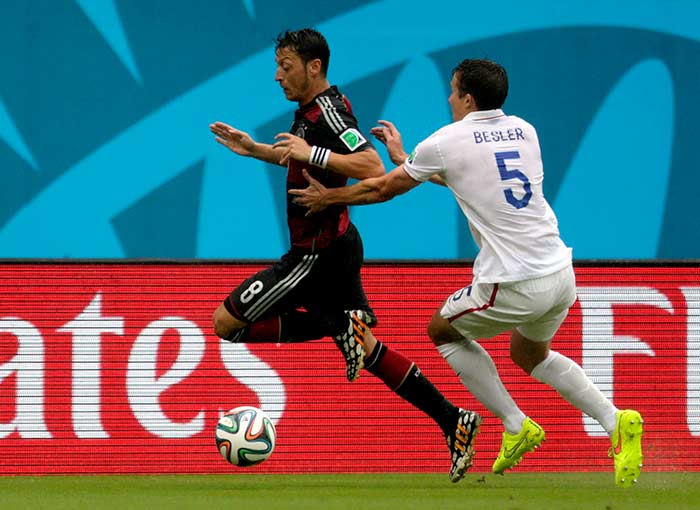 Mesut Ozil (left) is seen in action here.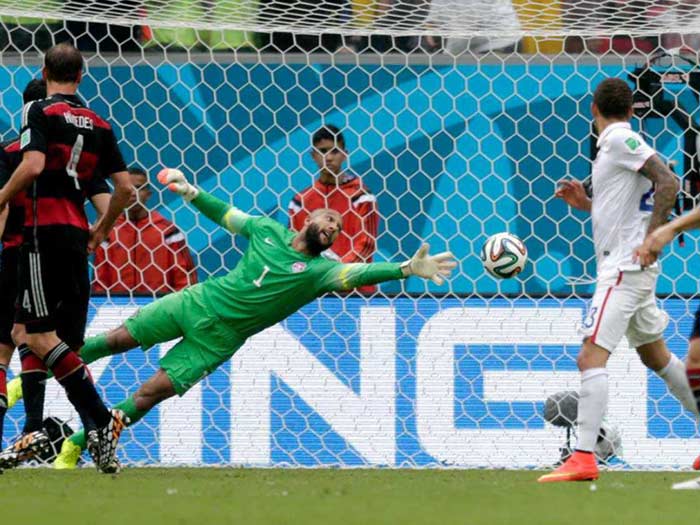 Muller's eventual strike in the second half - 55th minute - was a blinder.

The solitary success helped Germany top Group G.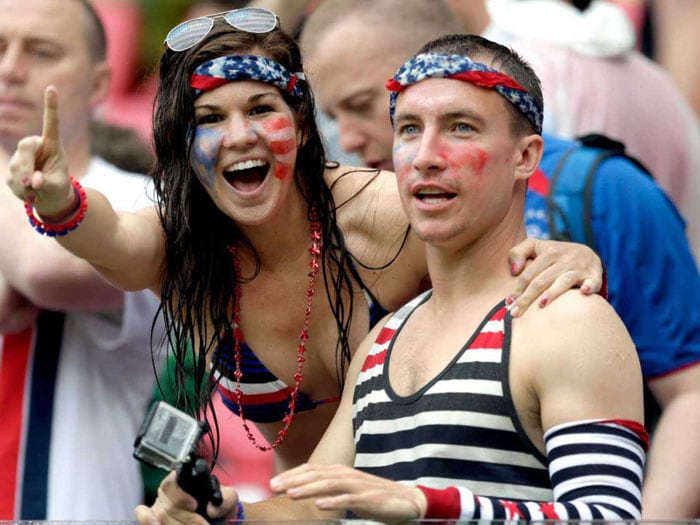 For the US fans in the crowd, it was not a sad end as their team too qualified for the next round .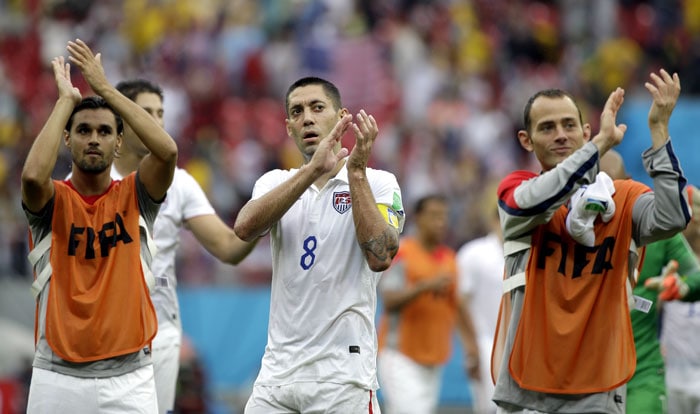 For Clint Dempsey and his boys, qualification into the next round meant that the challenge will only get tougher.