FIFA World Cup: Netherlands Beat Brazil 3-0 , Finish Third
Netherlands defeated Brazil 3-0 to finish FIFA World Cup at the 3rd spot.

(Images AP/ AFP)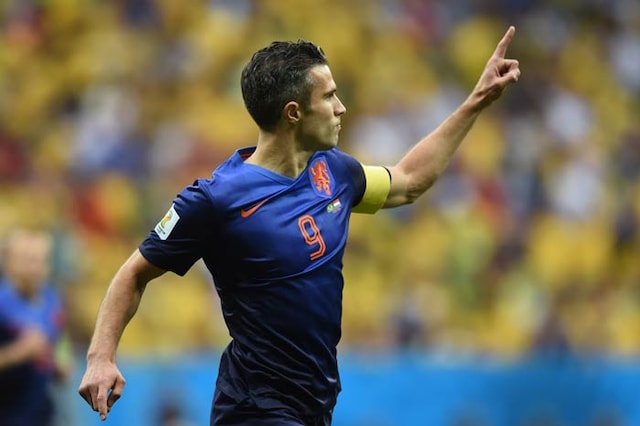 Netherlands defeated Brazil 3-0 to finish FIFA World Cup at the 3rd spot.

(Images AP/ AFP)
Before the start of the match, both Luiz Felipe Scolari (right) and Louis Vaan Gaal greeted each other with a smile.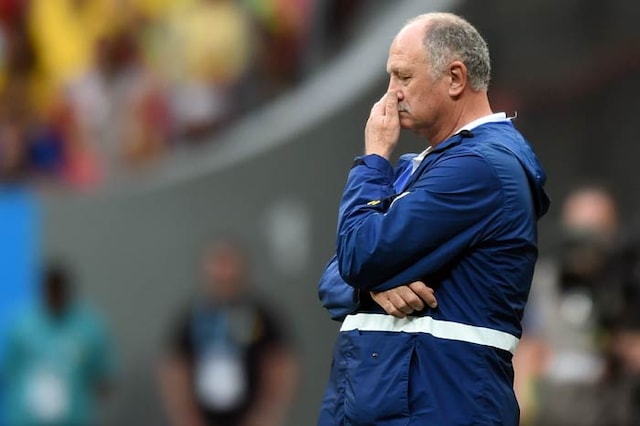 Scolari's smile soon turned into disbelief when his side conceded 2 goals within the first 20 minutes of the game.
After Netherlans took the lead with Van Persie scoring from the spot in the 3rd minute, Daley Blind (in pic) scored in the 17th minute.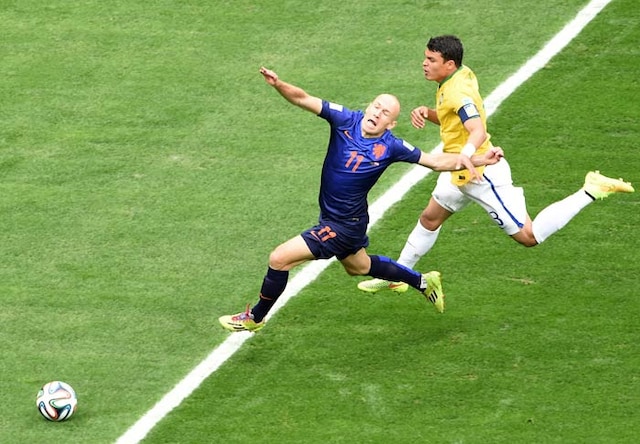 Arjen Robben played his part in the first goal as it was a foul on him that earned his side a penalty.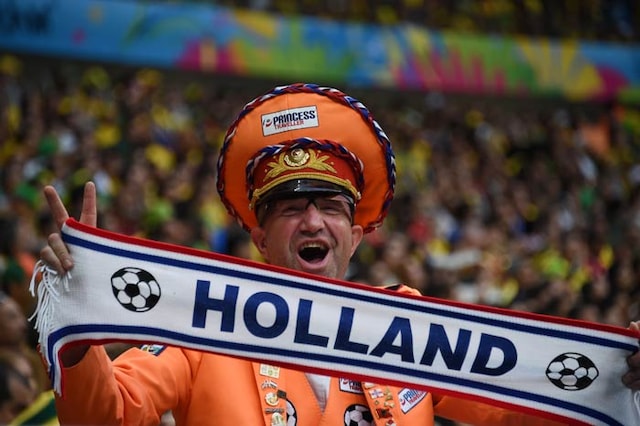 Holland fans were all smiles as their team brought Brazil down.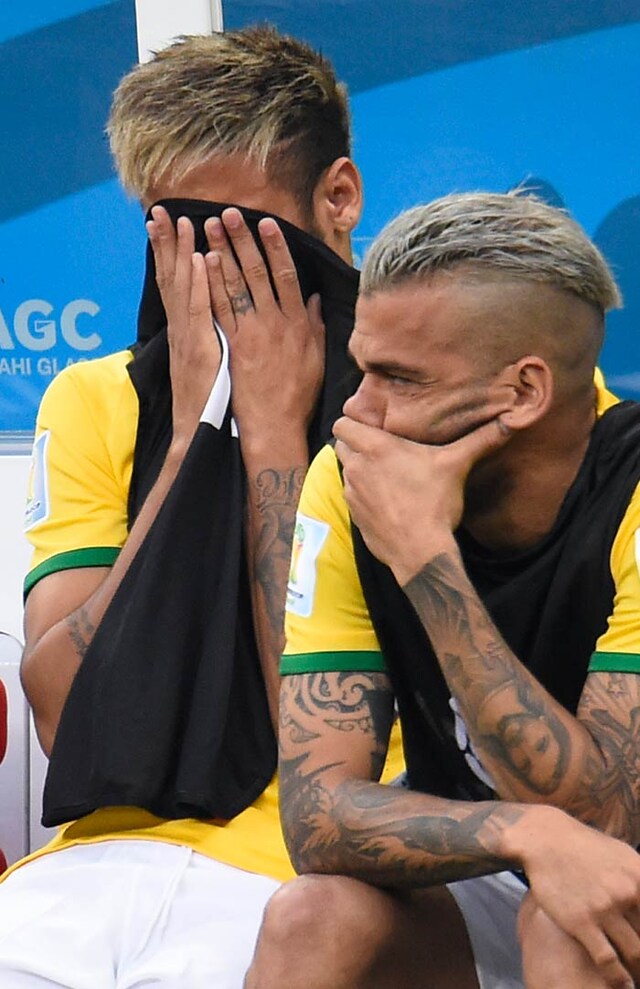 Neymar saw the match from the sidelines - despair clearly visible on his 'hidden' face.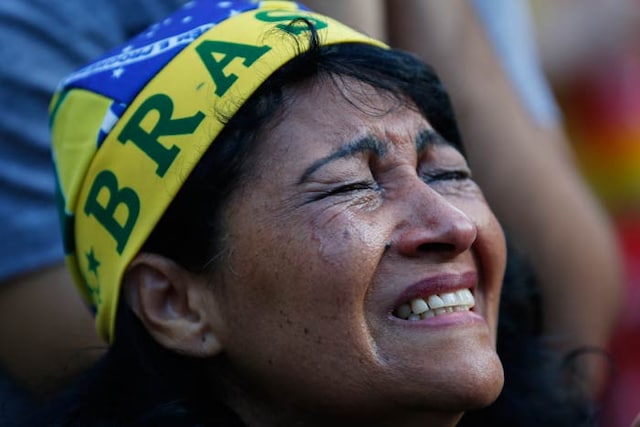 Brazilian fans were teary eyed once again to see their team go down and go down so helplessly.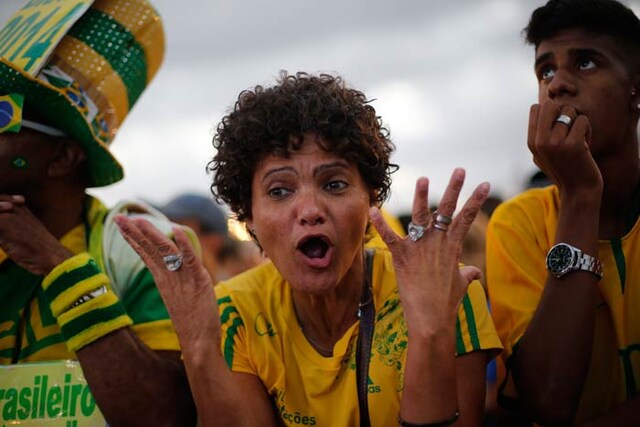 Netherlands also scored a third goal to bring all hope of a Brazil fightback to an end.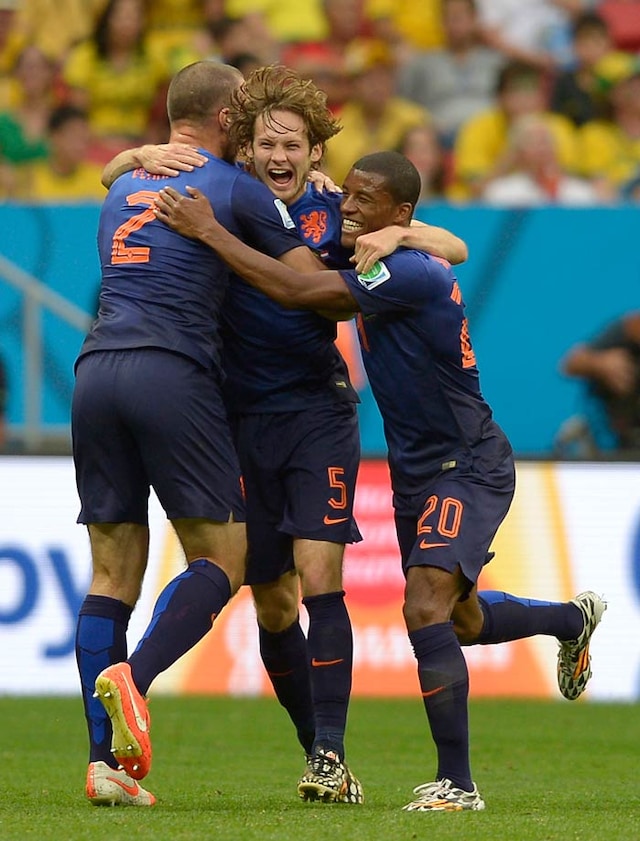 Though they will not play the final , a third place finish will certainly please Netherlands.