FIFA World Cup: Iran, Nigeria Play Out First Goalless Draw
The second match of Group F between Iran and Nigeria was the first goalless match of this edition of the FIFA World Cup. There were valiant efforts from both sides matched by excellent goalkeeping by both the goalkeepers of the two teams. It was exciting in spite of noone scoring. (All images AFP and AP)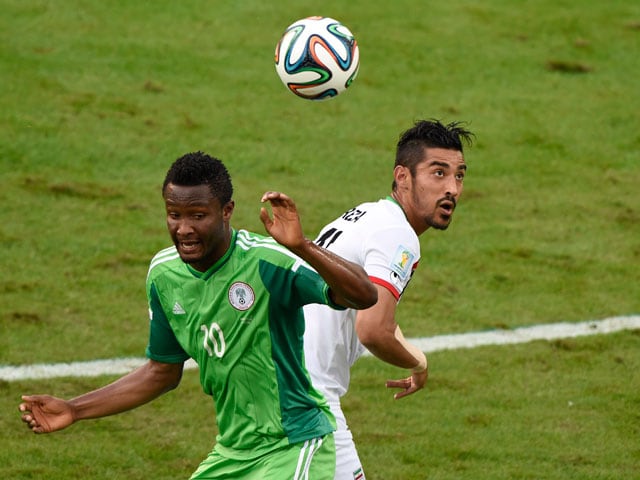 The second match of Group F between Iran and Nigeria was the first goalless match of this edition of the FIFA World Cup. There were valiant efforts from both sides matched by excellent goalkeeping by both the goalkeepers of the two teams. It was exciting in spite of noone scoring. (All images AFP and AP)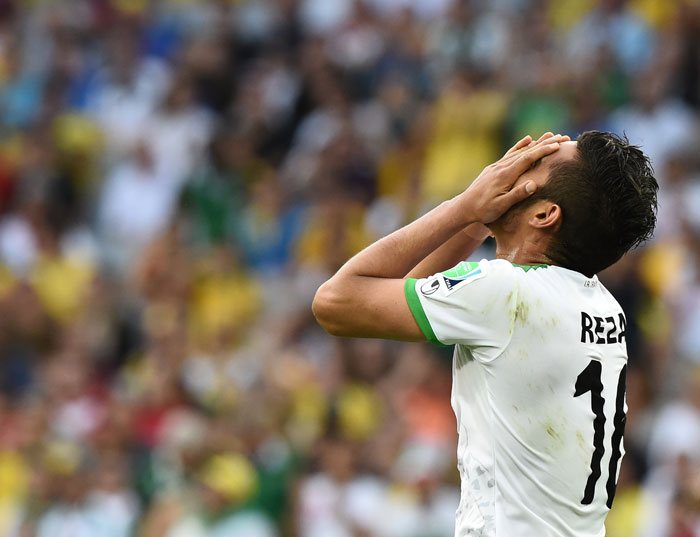 Iran striker Reza was also failed to convert the chances that were presented to him, thus lessening Iran's chances of scoring.
Victor Moses also failed to live up to the expectations of the Nigerian fans. He was also not allowed to make the long runs by the Iranian defense.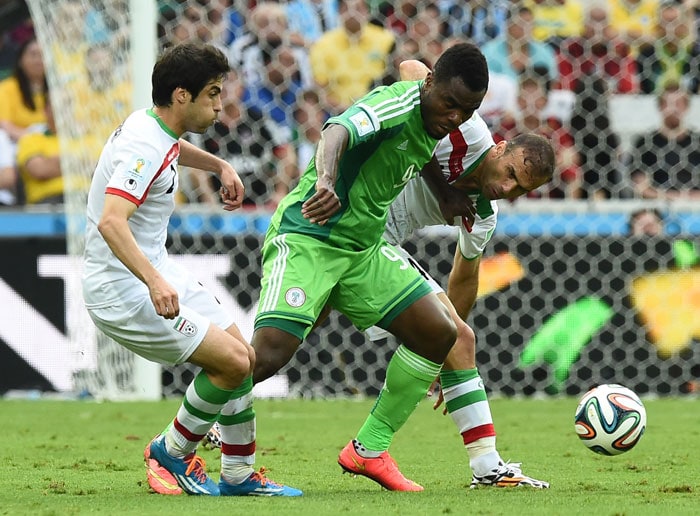 Both teams were tight in defense thus not allowing rival team strikers to attack the goal.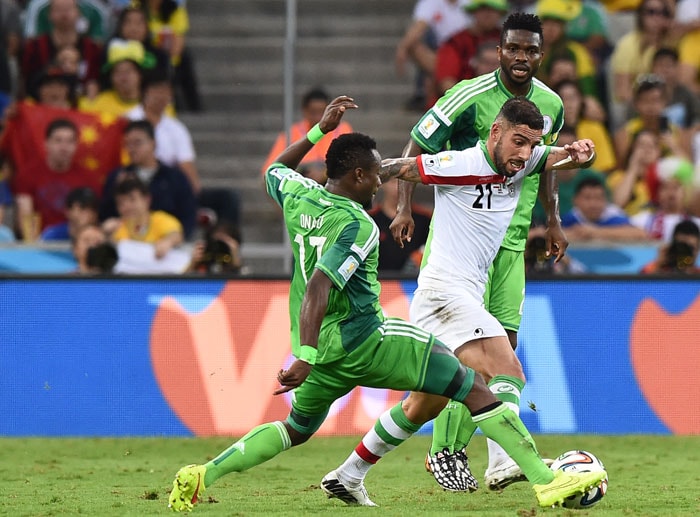 Good defensive play was one of the highlights of this match from both the teams.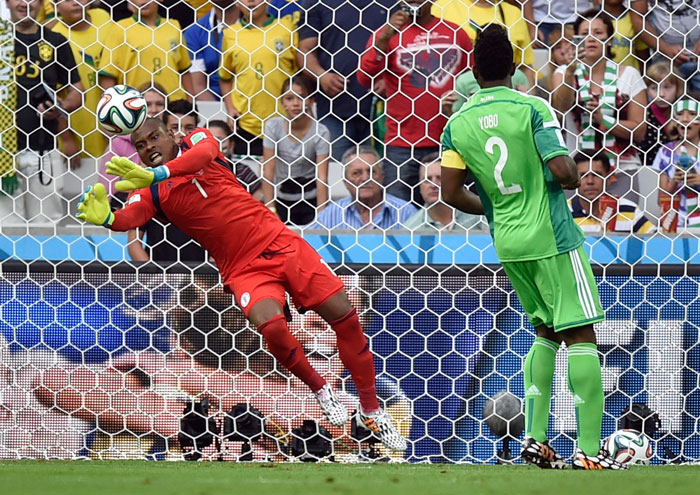 This match belonged to the goalkeepers as both the goalkeepers prevented the ball from getting into the net.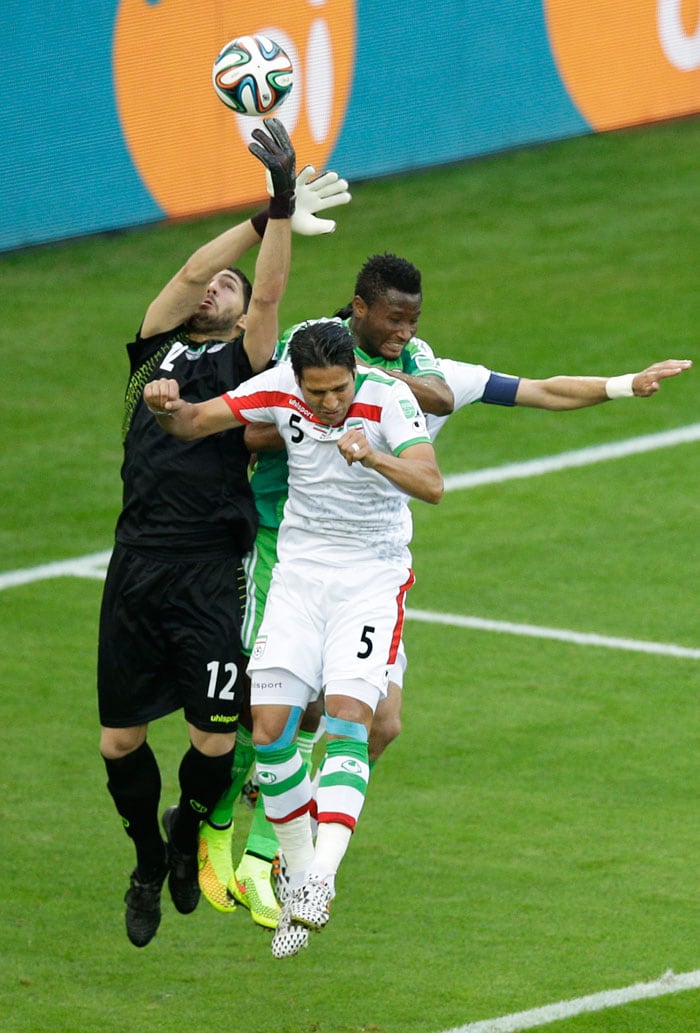 Iran goalie Alireza Haghighi was also as good as his Nigerian counterpart, preventing the Nigerian strikers from making any inroads.