FIFA World Cup : France Defeat Nigeria, Enter Quarterfinals
Two late goals one by Paulo Pogba and the other an own goal by Joseph Yobo helped France beat a defiant Nigeria to go through to the semis in Brazilia. Goalkleeper Vincent Enyeama did his best to keep his team level as commentators acknowledged him to be arguably the best goal keeper this World Cup.

To Nigeria's ill fate it was just not their day.(All images AP)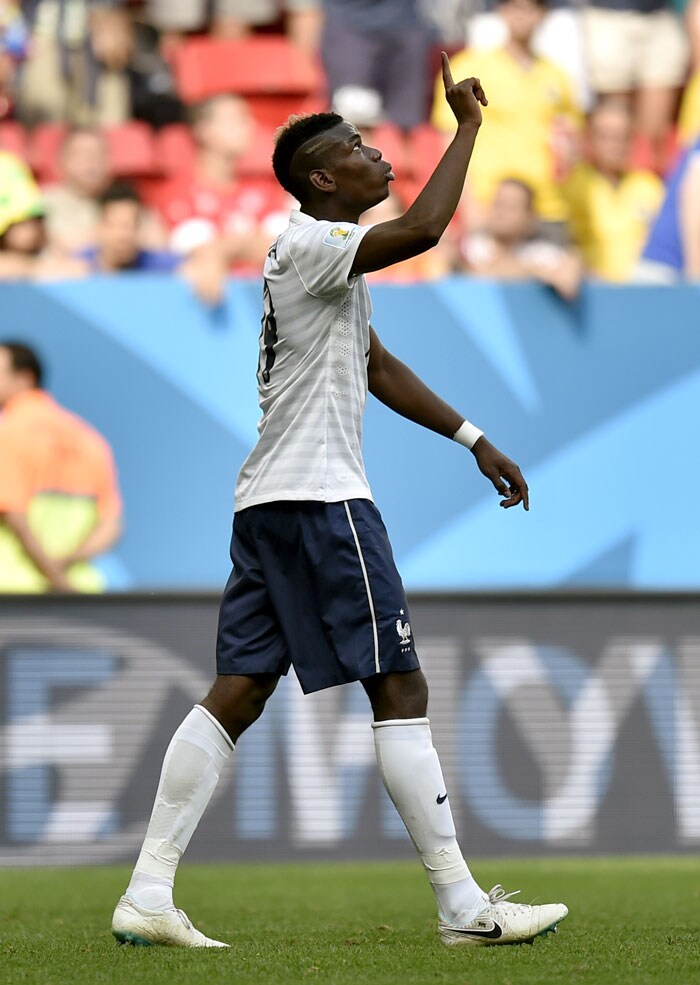 Two late goals - one by Paulo Pogba and the other an own goal by Joseph Yobo - helped France beat defiant Nigeria to go through to the quarters in Brasilia. (All images AP)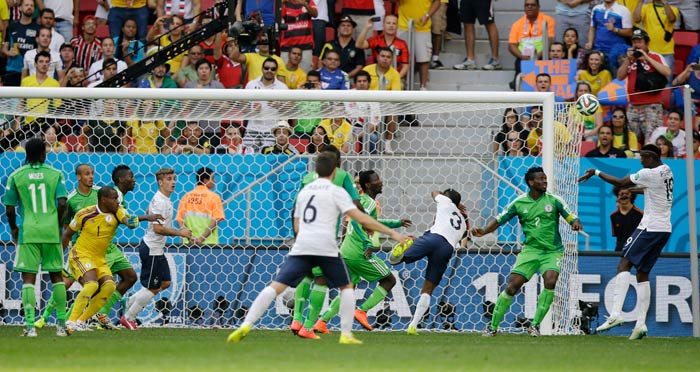 The highly-rated Pogba scored his first World Cup finals' goal as late as in the 80th minute of the match to give France the lead.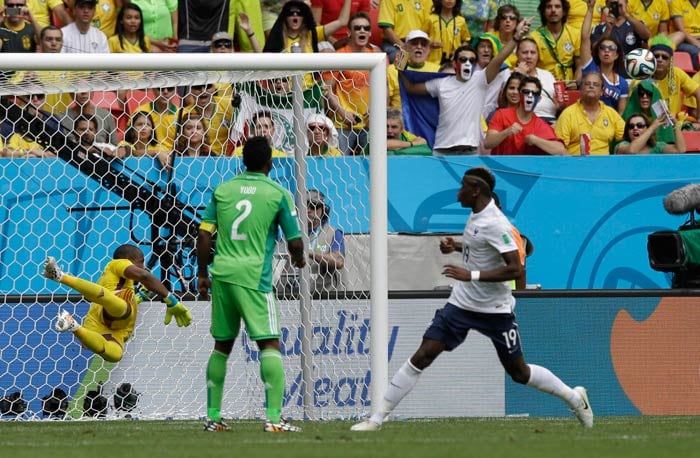 Pogba had been denied previously by Nigerian goalkeeper Vincent Enyeama who made excellent saves through the match but failed right in the end.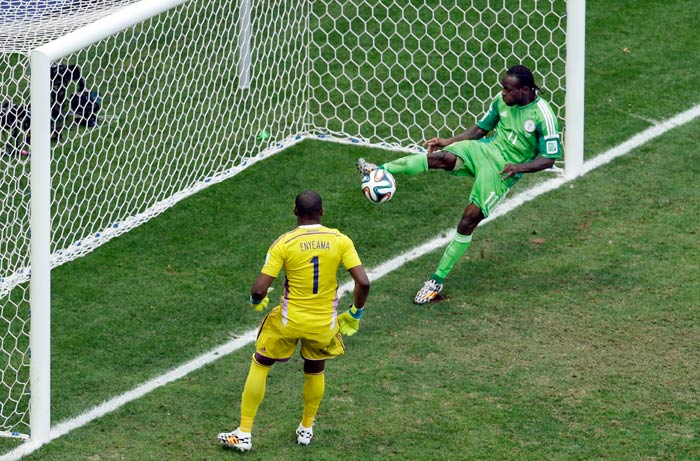 Although there were several chances to score for both teams, the first-half of the match saw no goals.

The second-half was closely fought as well with France coming close to a scoring here.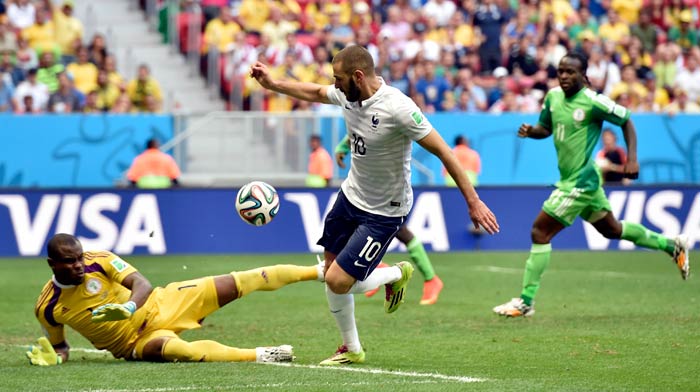 Nigeria's Enyeama though was excellent in denying the French.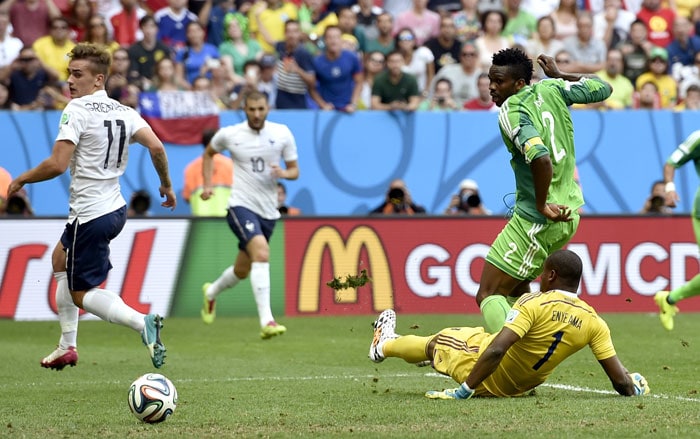 Enyeama though failed at the last juncture with France scoring and then Nigerian captain Joseph Yobo hitting an own goal in stoppage time to gift the match away.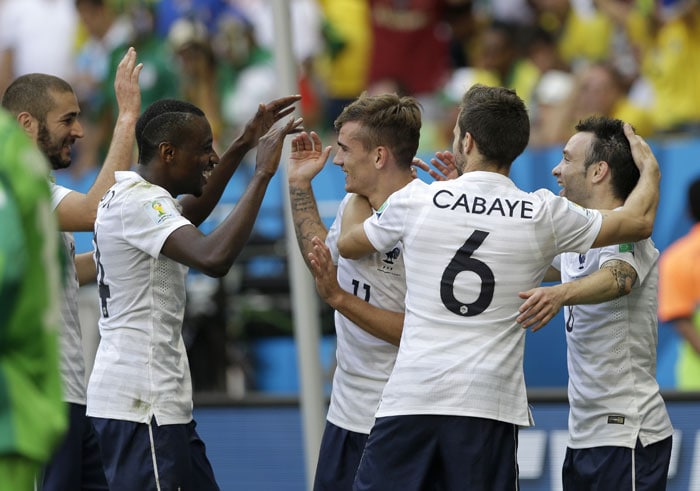 While both teams played good football, France was more cohesive and their teamwork ensured a win.