FIFA World Cup: Dutch Fans Paint Brazil Orange
The Estadio Castelao was painted all orange after Netherlands won their last 16 encounter against Mexico to book a place in the last 8. Here is how their fans celebrated their team's victory.(All images AP)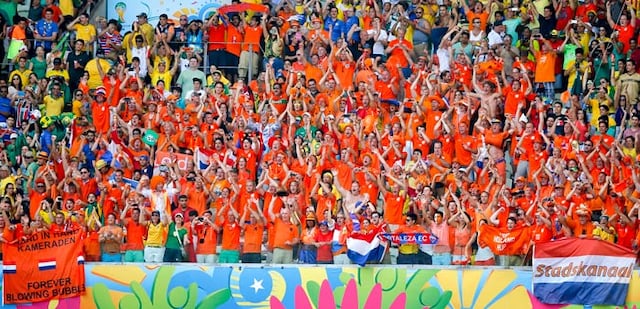 The Estadio Castelao was painted all orange after Netherlands won their last 16 encounter against Mexico to book a place in the last 8 .

Here is how their fans celebrated their team's victory.(All images AP)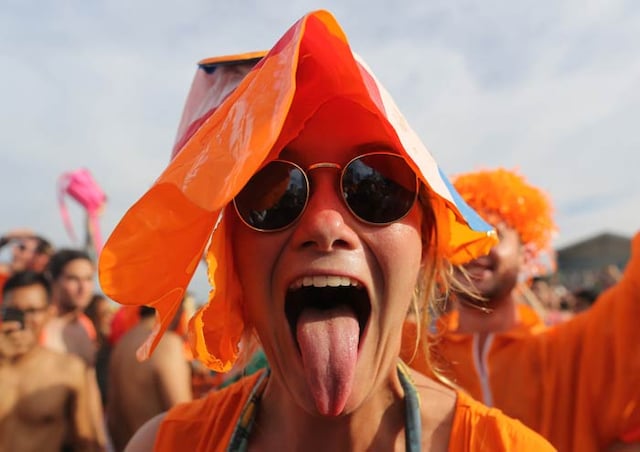 A fan expresses her emotions after Netherlands pulled off an emphatic win over Mexico, where they scored two goals in the last six minutes including stoppage time to win 2-1.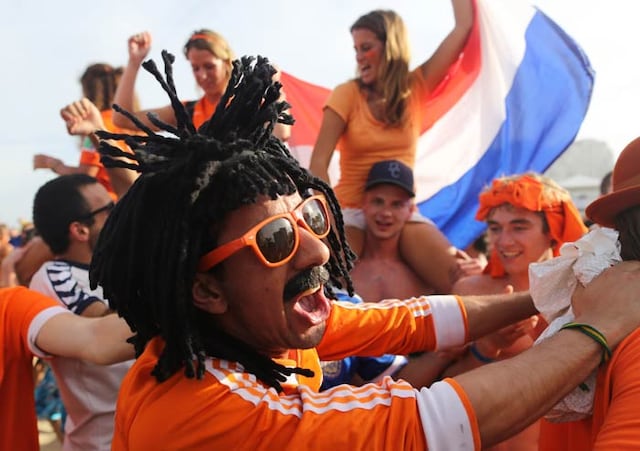 A Dutch fan wearing a wig celebrates his team's victory. The Dutch didn't seem as colourful, however, before two goals rescued them in the dying minutes. Mexico, with a 1-0 lead, looked set to be going into the Last 16 before Wesley Schneider's 88th minute goal.
A group of young fans rejoice Netherlands's victory at the Copacabana beach at Rio.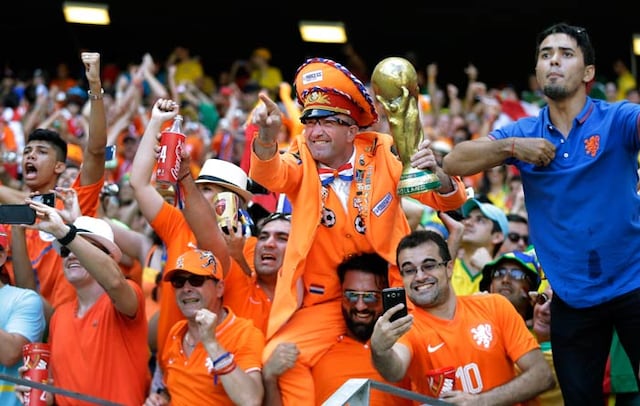 This World Cup is ours !!! This is what the Netherlands fans must be thinking right now with their strikers in some great form under coach Louis Van Gaal.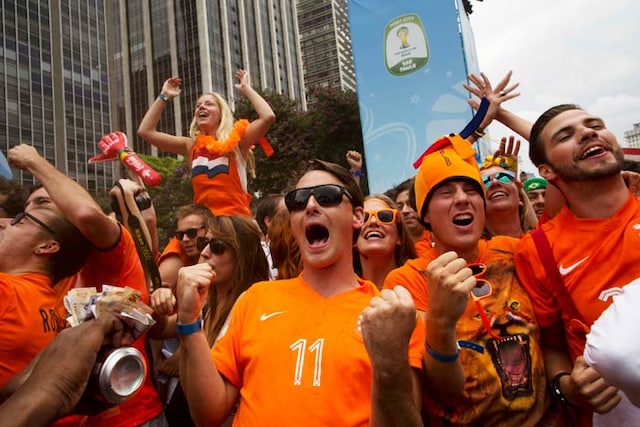 A fan wearing a number 11 jersey celebrates his team's victory with many others behind him.

Incidentally, Arjen Robben was also wearing a number 11 jersey in the match.
From big goggles to big head gears, the Dutch fans came dressed in bizarre outfits.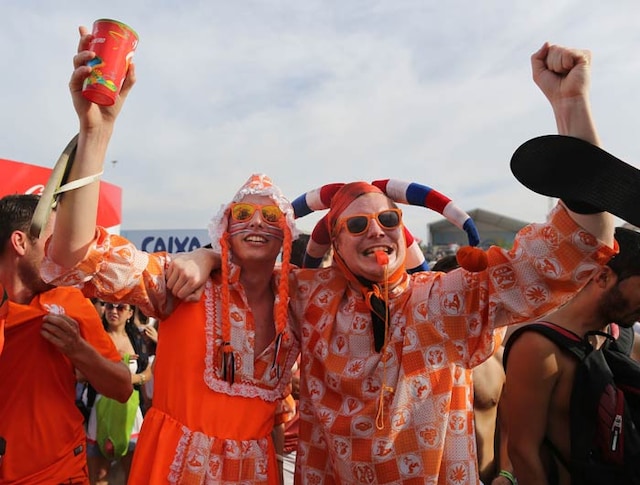 Cheers with beer !!! Pony tales were also a style statement among the fans.
Age was no bar for the big celebrations.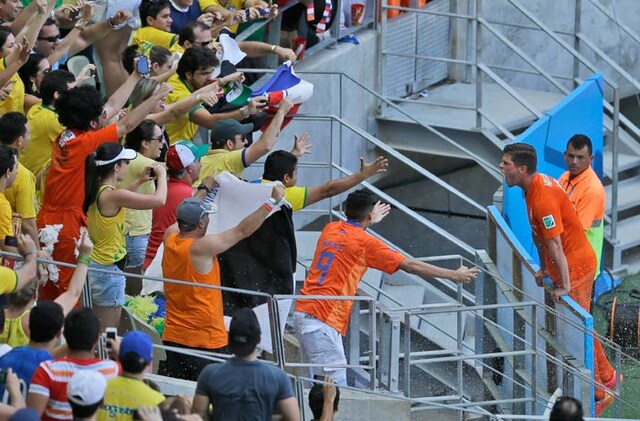 Klaas Jan Huntelaar was a certain favorite among the crowd after he scored the winner for Holland through a penalty.