Armada Sinks: Spanish Fans Crushed After Ouster
Defeat has been an alien concept for Spanish fans in football. Ups and downs in every sport though is a given and so it happened with them as well this FIFA World Cup.

Take a look...(All images courtesy AFP)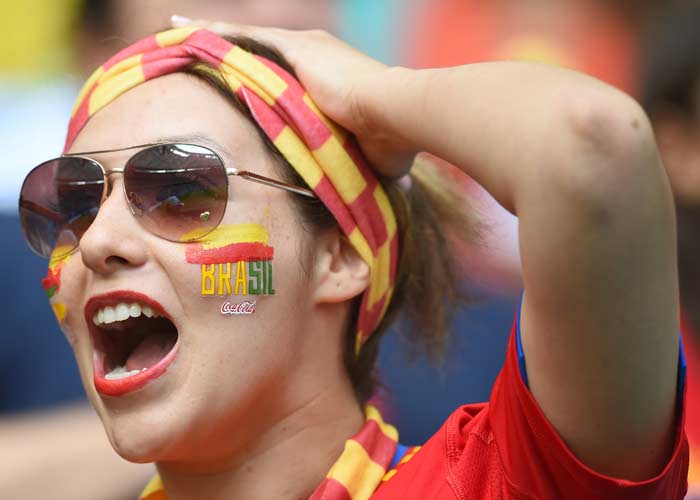 Defeat has been an alien concept for Spanish fans in football. Ups and downs in every sport though is a given and so it happened with them as well this FIFA World Cup.

Take a look...(All images courtesy AFP)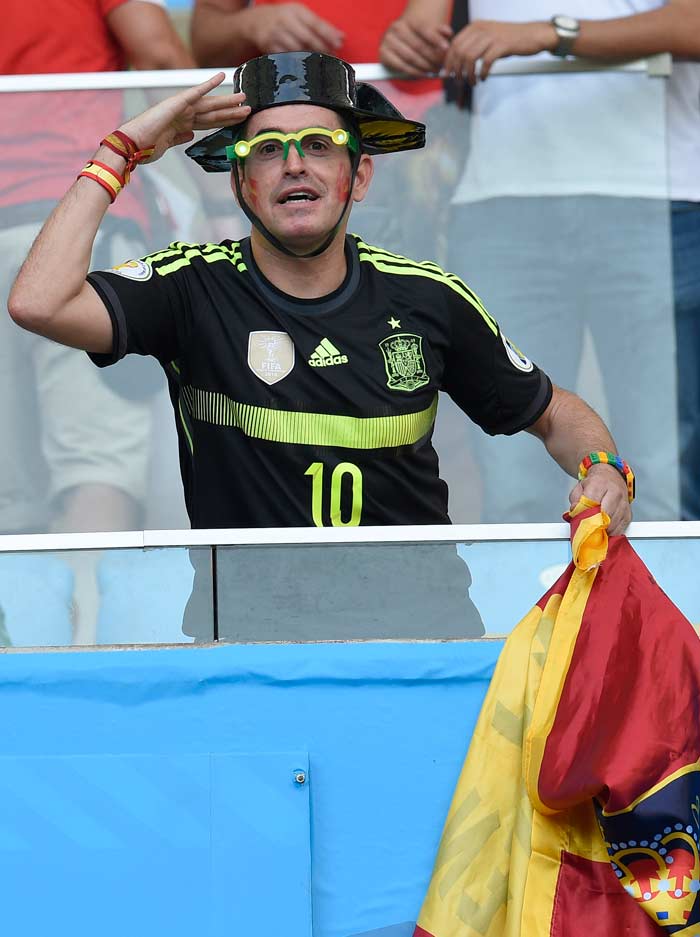 There goes the World Cup!

Spain lost its FIFA World Cup league match 2-0 to Chile - sealing their early return from Brazil.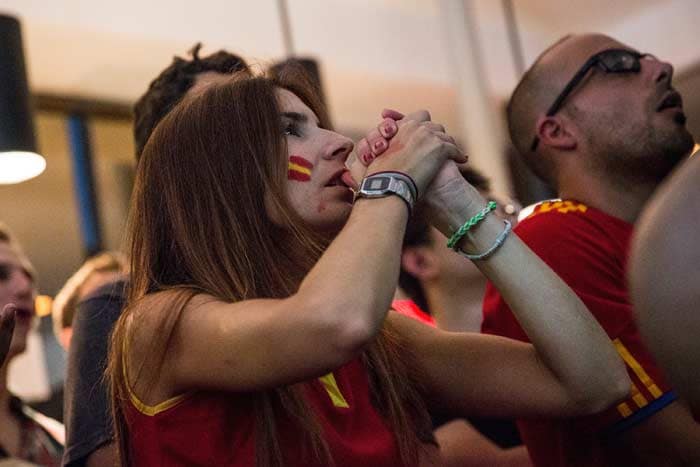 Spain had earlier lost to Netherlands when five goals were hammered into their net.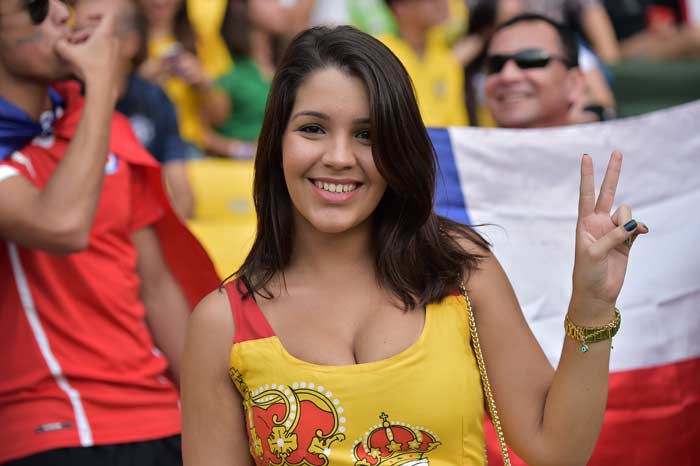 There was some hope that the team would rise from the ashes after the mauling against the Dutch.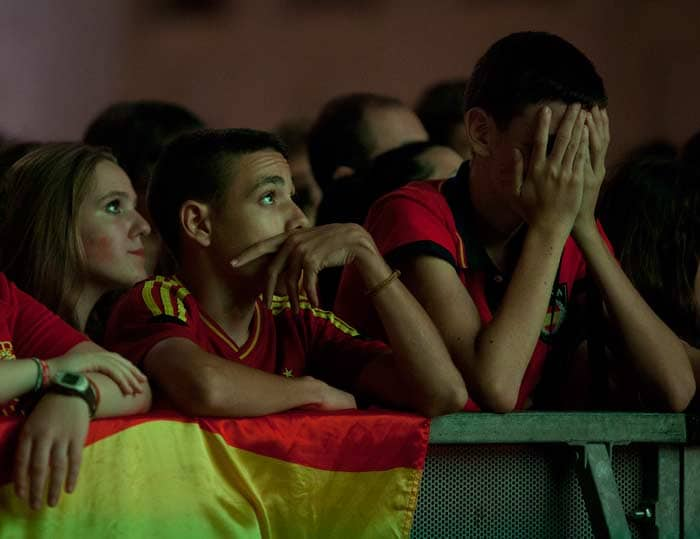 It all came apart however as a spirited Chile team showcased brilliant football to knock the champions out.
Until the next World Cup!

Spanish fans go into a huddle after the loss against Chile.