Euro 2016: Germany Edge Past Italy in Thrilling Penalty Shootout to Enter Semis
Germany defeated Italy 6-5 in penalty shootouts to enter the Euro 2016 semi-finals. The score stayed 1-1 at extra-time.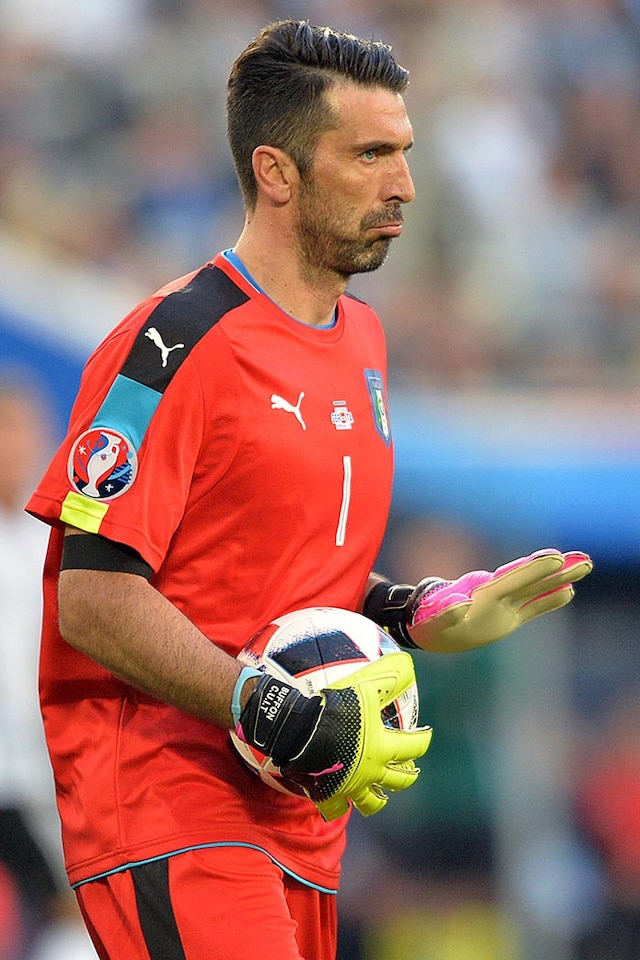 Two of world's best goalkeepers Gianluigi Buffon and Manuel Neuer (not in picture) were under the bar for the match. (All images from AFP)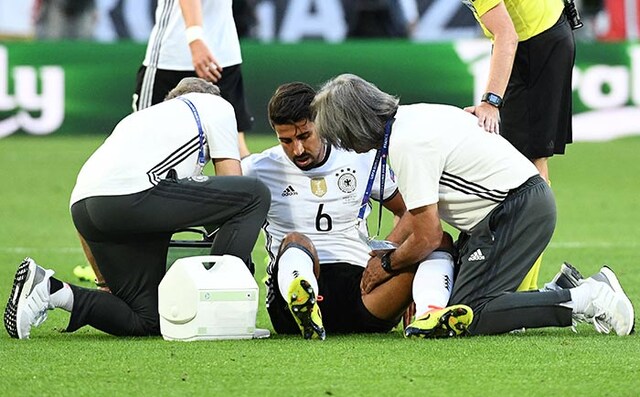 Germany had a bad start as Sami Khedira had to be replaced by Bastian Schweinsteiger due to injury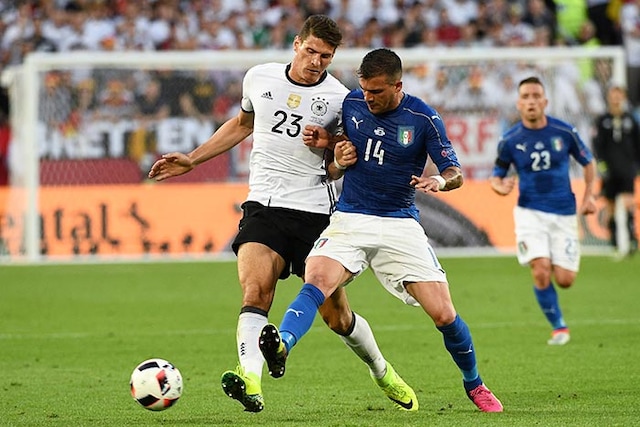 Despite several chances, no team could score in the first-half.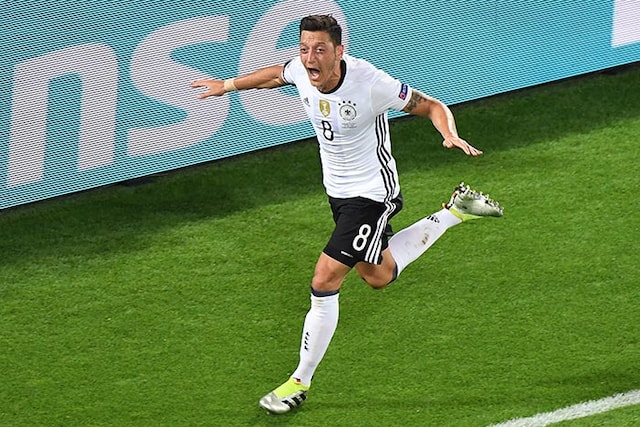 Mesut Ozil gave Germany 1-0 lead in the 65th minute.
The goal brought smiles to the face of German fans.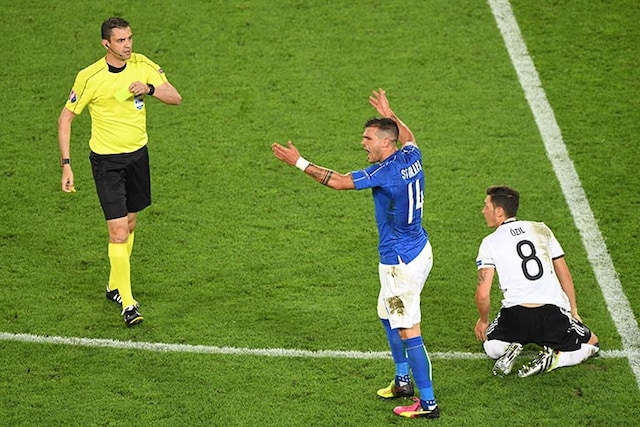 The match also stood witness to several yellow cards. Italy's Sturaro (centre) was also cautioned.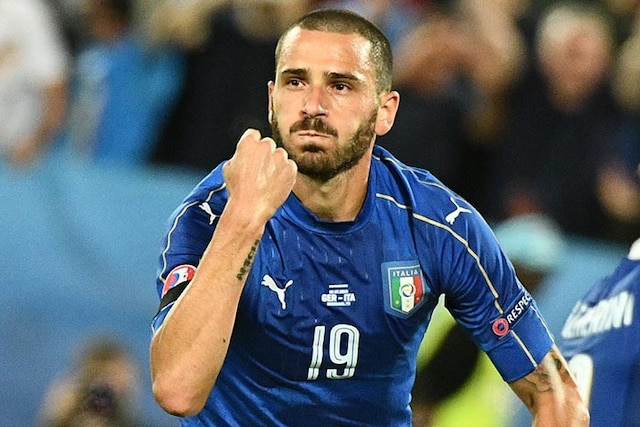 Leonardo Bonucci equalised for Italy in the 78th minute as he successfully converted a spot-kick.
But no team could score another goal in regulation-time as well as extra-time as the game entered the penalty shootouts.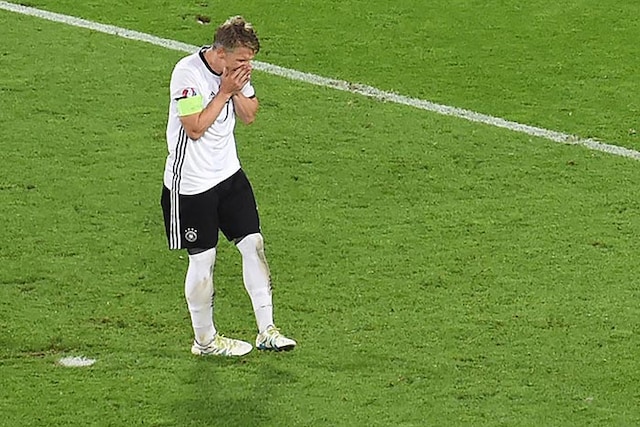 It was a thriller in penalties, as Germany's Bastian Schweinsteiger, Thomas Muller and Mesut Ozil missed their spot-kicks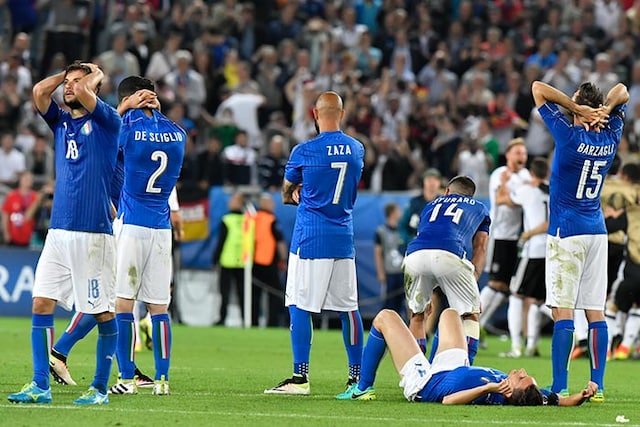 However, Italy's Zaza, Pelle, Bonucci and Darmian missed their penalties.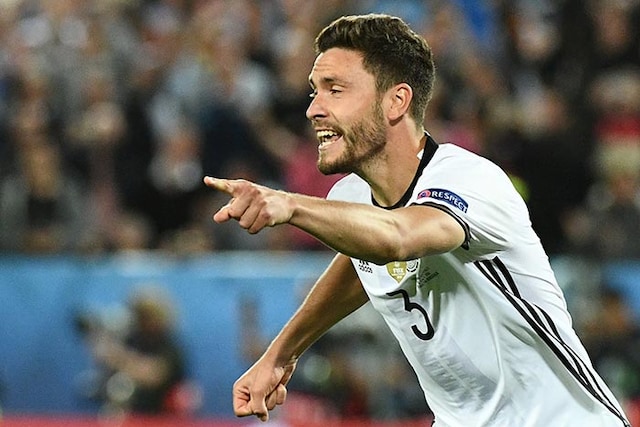 Finally, Germany's Jonas Hector scored to give Germany a 6-5 win over Italy in penalty shootouts.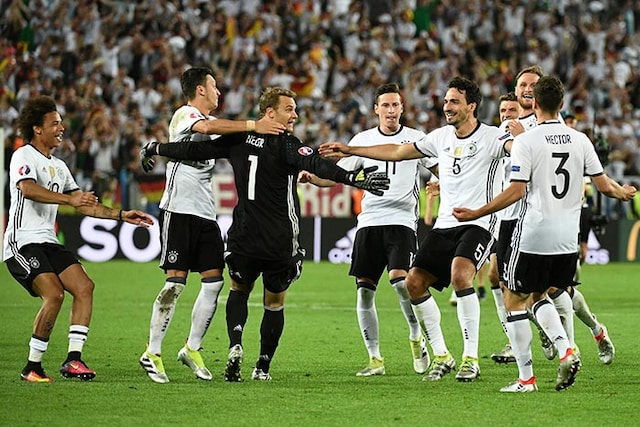 In the semi-final, Germany will face the winner of the quarter-final between France and Iceland