Euro 2016: Daniel Sturridge's Strike Takes England to Win Over Wales
Daniel Sturridge held England beat Wales in Euro 2016. In other matches, Nothern Ireland stunned Ukraine while Germany and Poland played a 0-0 draw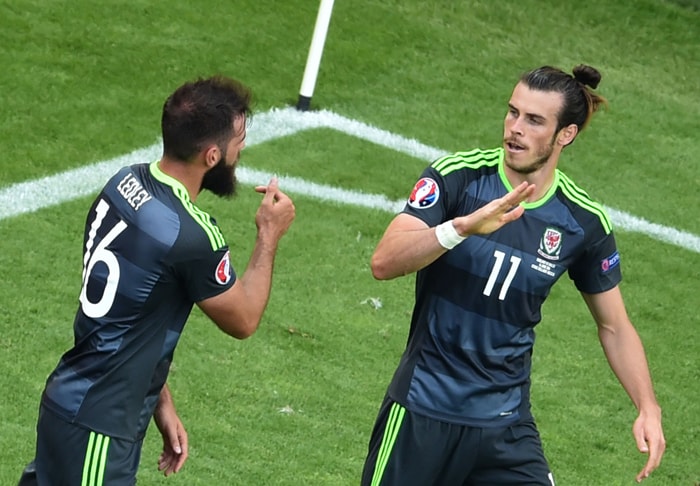 In a Group B match, Walestook 1-0 lead in the 42nd minute when Gareth Bale scored from a free-kick. (All images from AFP)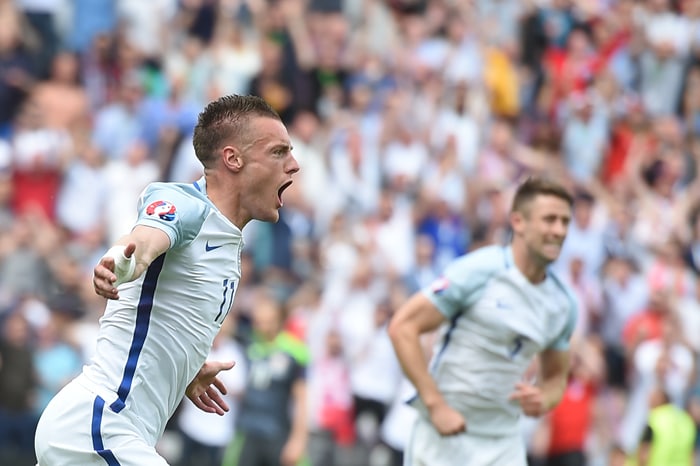 Jamie Vardy equalised for England in the 56th minute.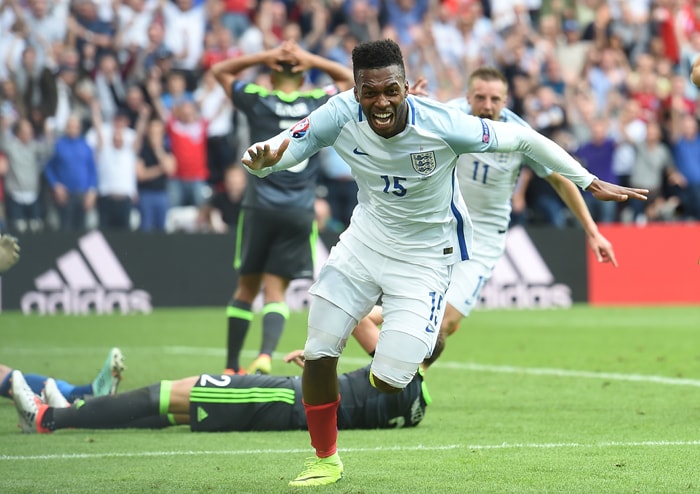 Daniel Sturridge then scored in the injury-time to give England a 2-1 win.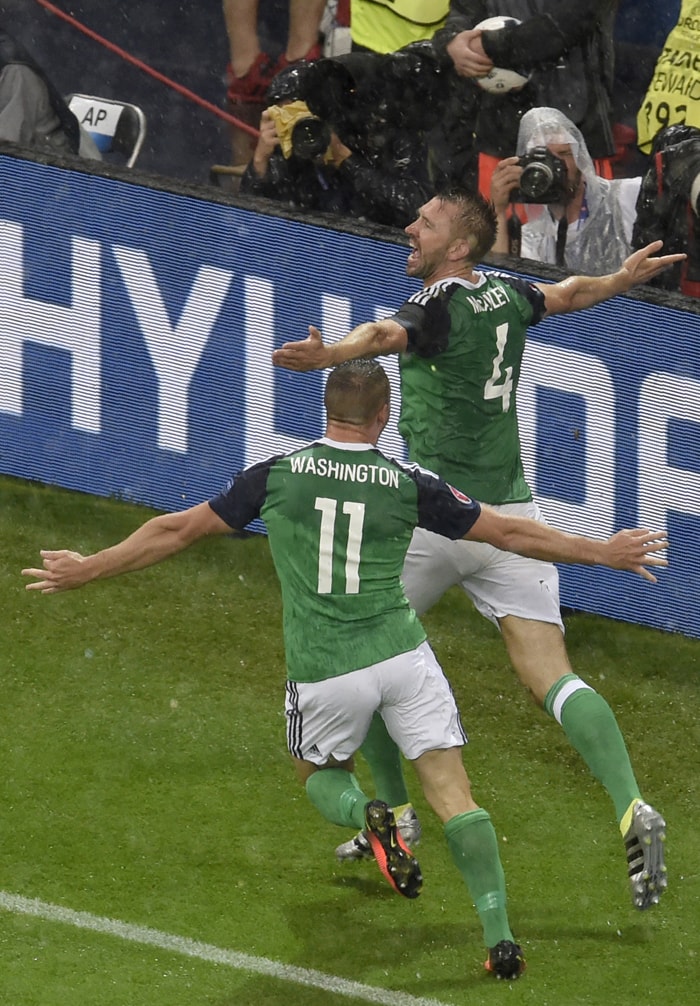 In a Group C match, Gareth McAuley gave Northern Ireland 1-0 lead against Ukaraine in the 49th minute.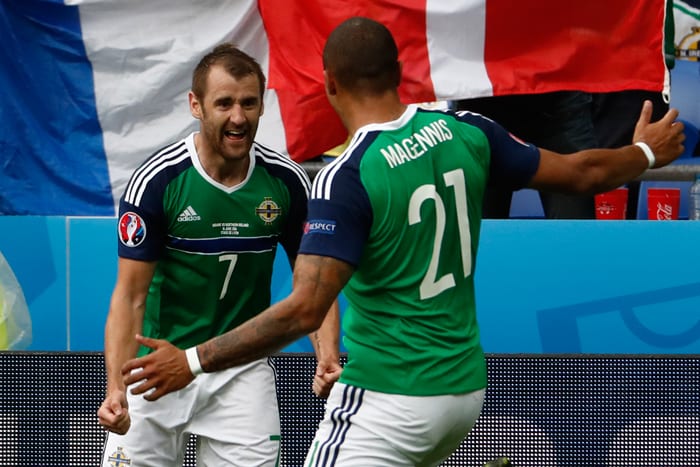 Niall McGinn then doubled the lead in the 90th minute for N. Ireland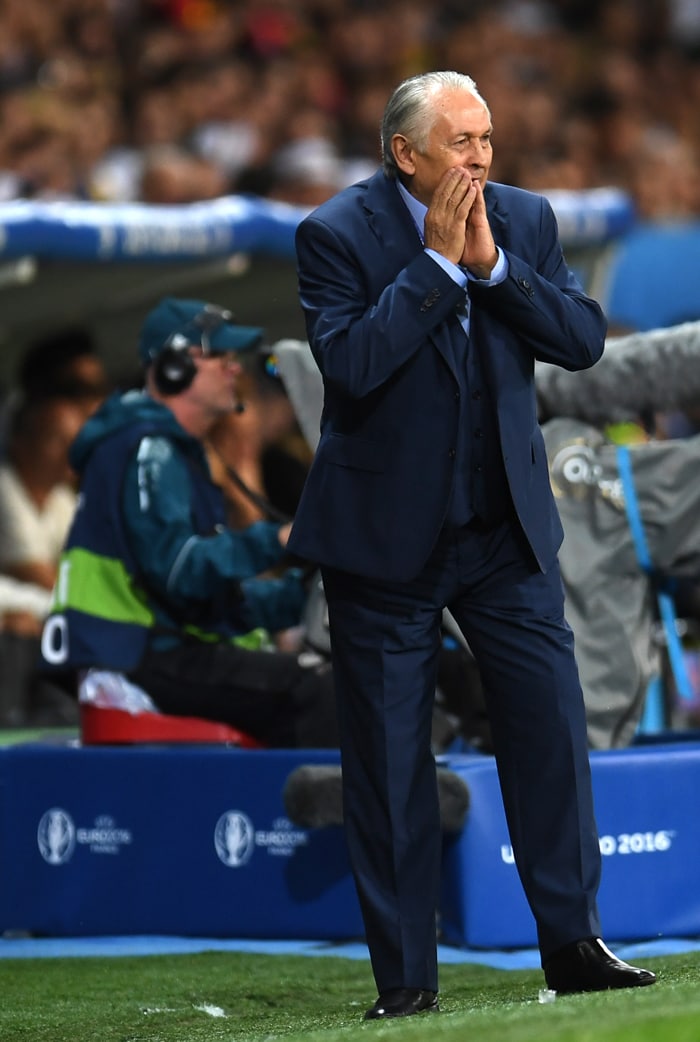 Ukraine coach Mykhailo Fomenko would now hope Ukrainians to beat Poland in Marseille next Tuesday, and hope the Irish lose heavily to Germany, to have any chance of progressing.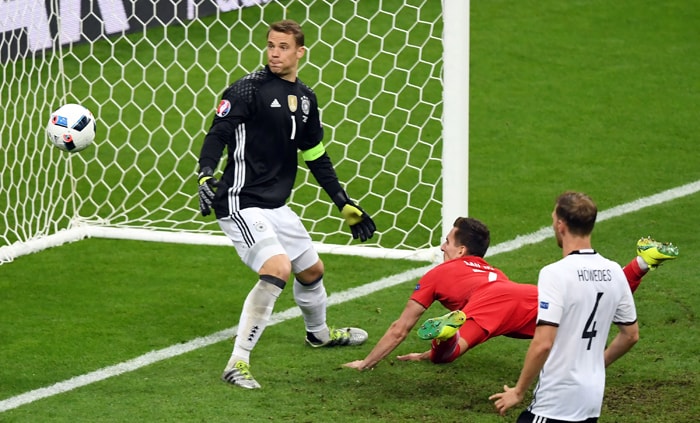 In another Group C match between Poland and Germany, the former's Arkadiusz Milik had the best chance when he bundled the ball wide from point-blank range early in the second-half.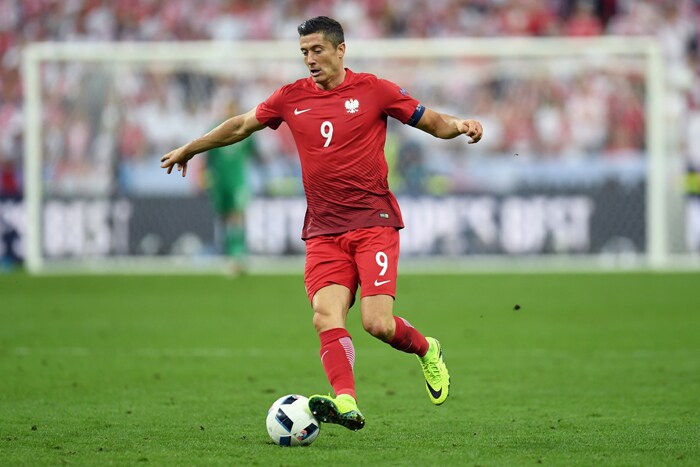 Poland's star man Robert Lewandowski was kept in close check by Bayern Munich teammates Boateng and the returning Mats Hummels.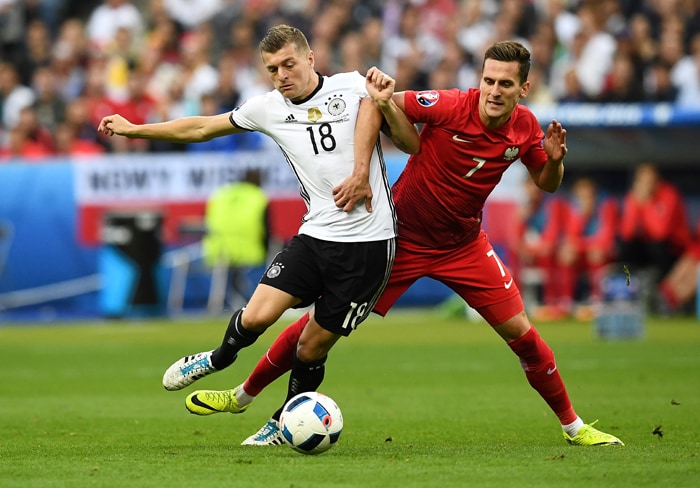 Germany Toni Kroos (left) tried hard but could not score.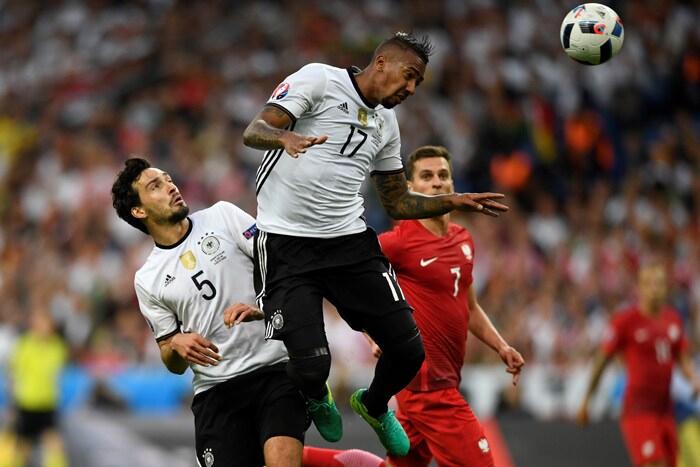 Germany's Jerome Boateng complained that his side had been "too rigid", but agreed that a draw was a fair result from a tightly contested encounter.