Mumbai Indians down Somerset, enter final
Mumbai Indians had a brash day with the bat and a focused bowling attack, all together. They scripted a 10-run win however, to cruise into the final of CLT20. (AP and AFP images)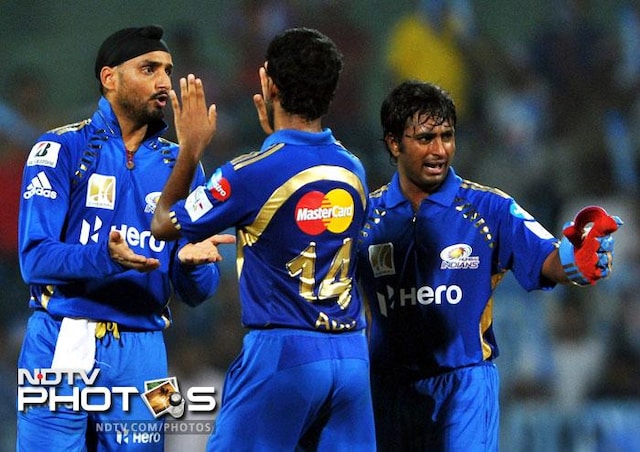 Mumbai Indians had a brash day with the bat and a focused bowling attack, all together. They scripted a 10-run win however, to cruise into the final of CLT20. (AP and AFP images)
Mumbai Indians batsman Sarul Kanwar plays during his team's match against Somerset. His this shot however found the man at deep mid-wicket and he took just 2 from the match.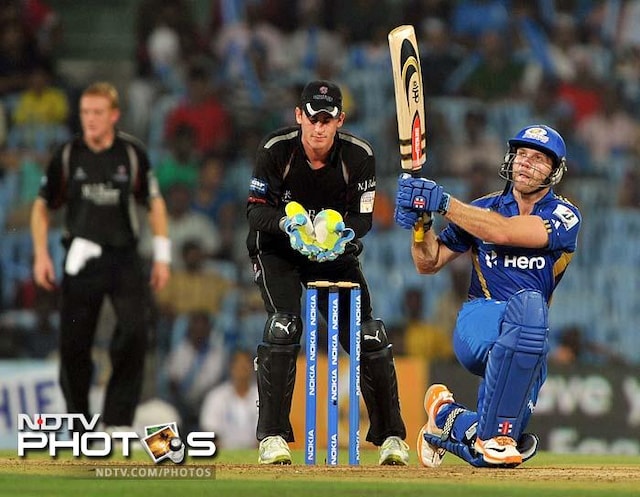 Partner Aiden Blizzard however had no intentions of leaving early. Here he plays a shot for the maximum.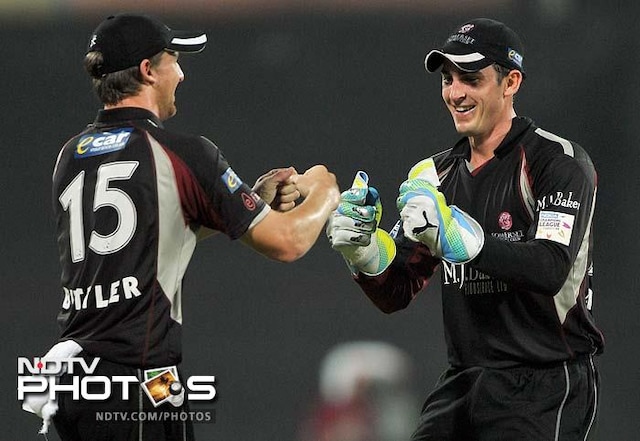 Somerset found the occasional success. Wicket keeper Craig Kieswetter (R) congratulates teammate Jos Butler after a dismissal.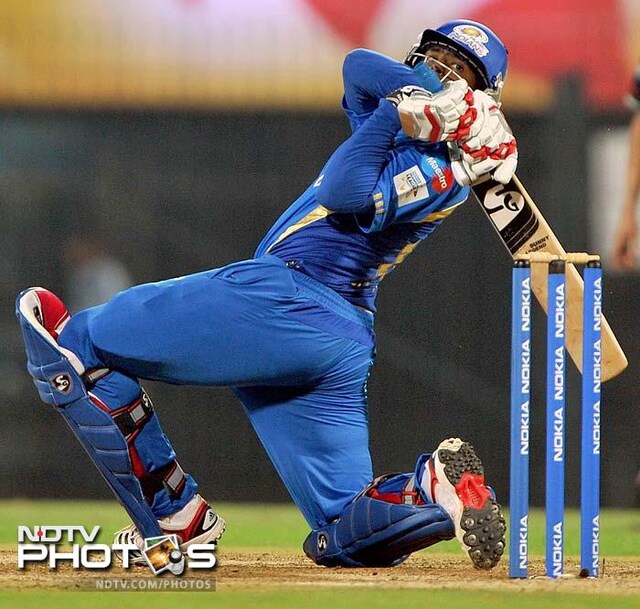 Mumbai though kept the pressure up. Suryakumar Yadav can be seen here trying to play the unorthodox way.
Keioron Pollard provided some late attack but is seen here being cleaned up by Somerset skipper Alfonso Thimas (unseen).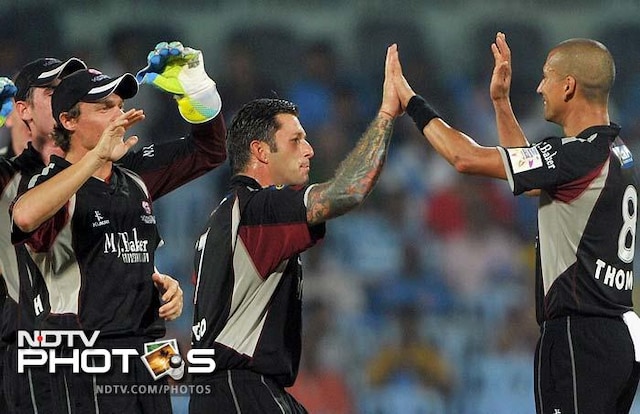 Alfonso Thomas (R) celebrates his only success in the day with his team mates. Mumbai posting 160/5.
Lasith Malinga ensured that Somerset chase began disastrously. He removed Peter Trego off his second delivery.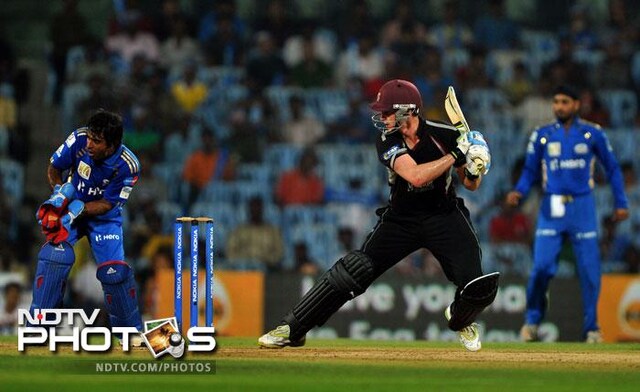 Craig Kieswetter stabilized the innings for Somerset. He scored 62 runs.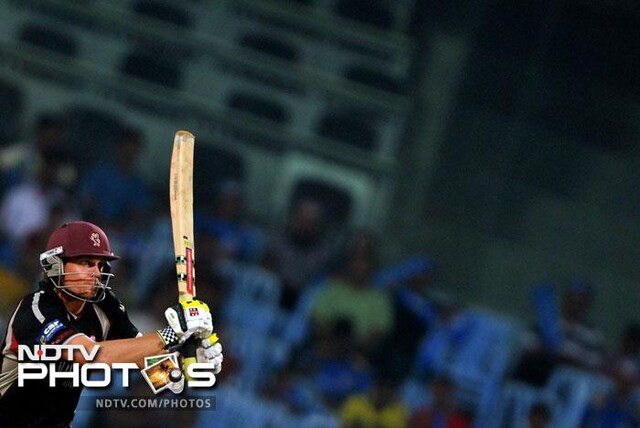 James Hildreth scored 39 to give Kieswetter good support but Harbhajan eventually managed to get rid of him.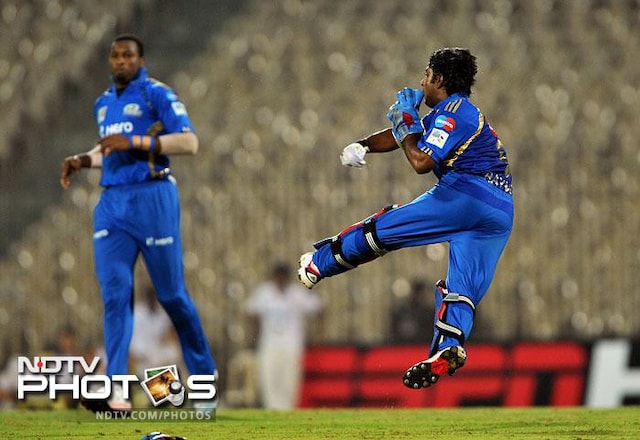 The fielding was also top-notch. Mumbai Indians wicket keeper Ambati Rayudu (right) throws a ball back in this photo while his team mate Kieron Pollard watches.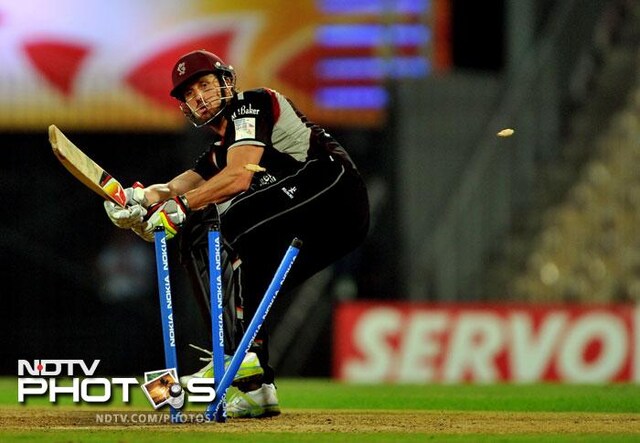 A flurry of wickets towards the end and Somerset could only manage 150 from 20 overs, letting Mumbai set up a title clash against Bangalore.