Rain was heavy in Bangalore but Kolkata Knight Riders managed to show and maintain a blazing spirit to win against Warriors through the D/L method. Some interesting moments from the match. (AP images)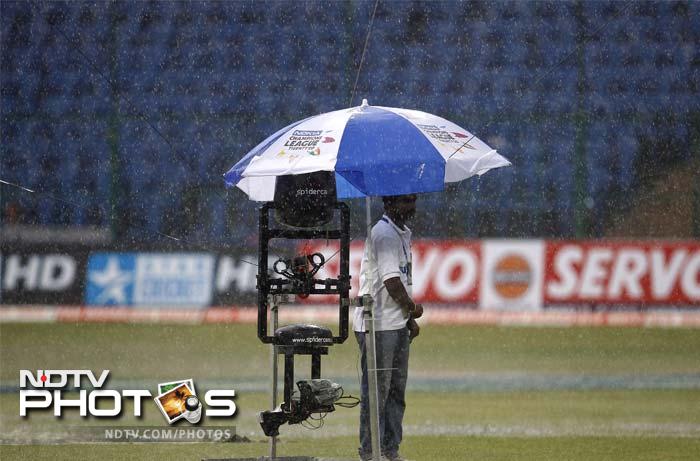 A cameraman stands under an umbrella as rains lashed Bangalore. The match had to be delayed by half an hour.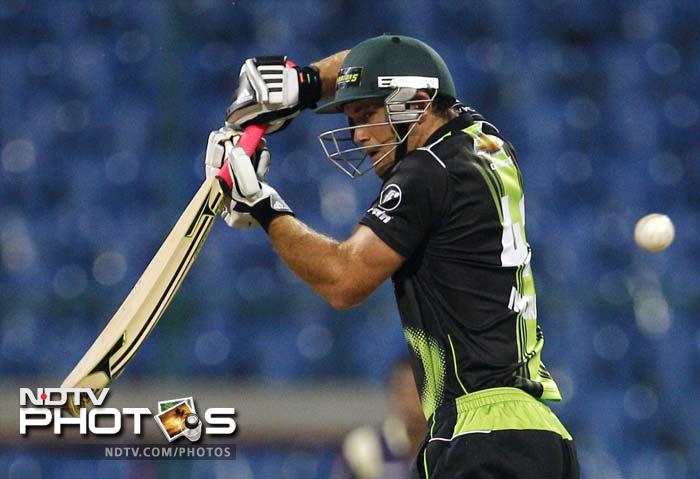 Warriors' batsman Colin Ingram bats once match was officially started and Gautam Gambhir opted to field first.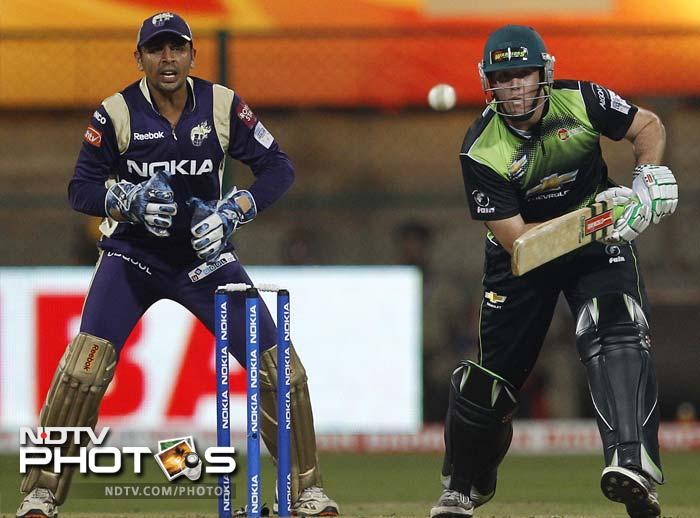 Jon-Jon Smuts, right, plays a shot as Kolkata Knight Riders' wicketkeeper Manvinder Bisla reacts. Smuts scored 46.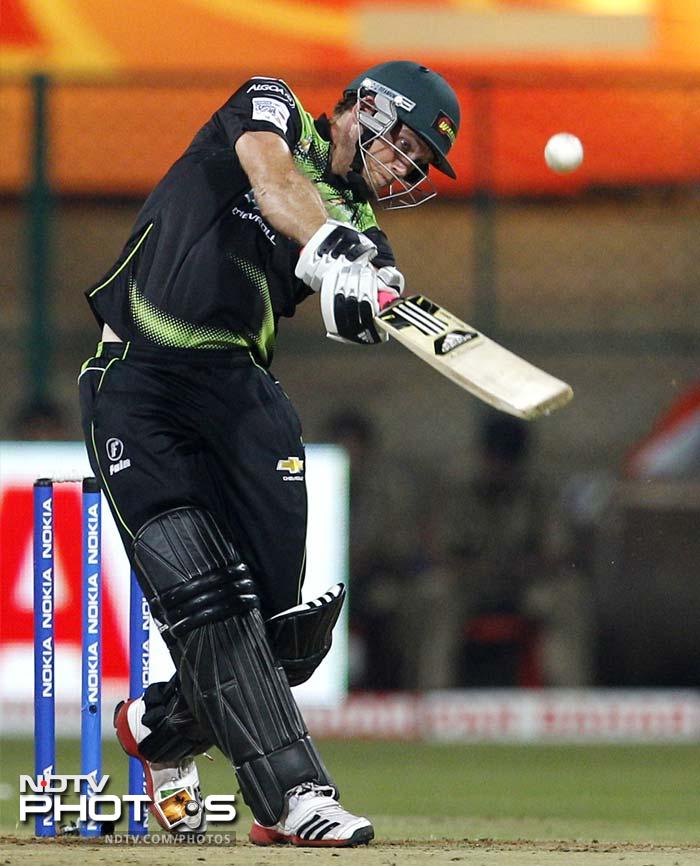 Ingram plays an aggressive shot on his way to a 47-ball 61.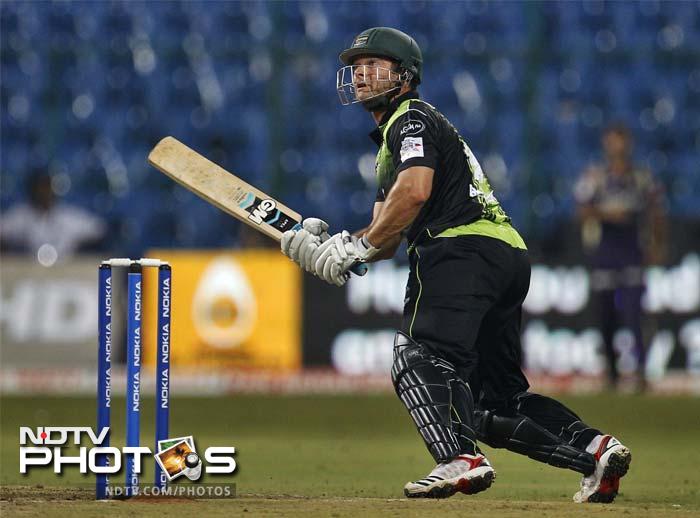 Mark Boucher watches his rather unorthodox shot played against Kolkata Knight Riders.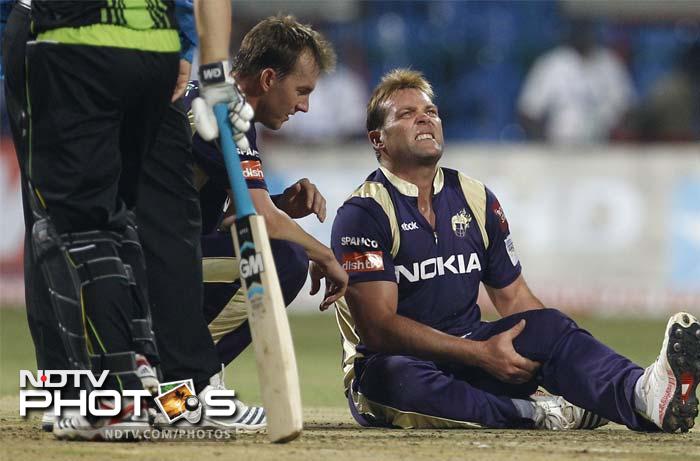 Jacques Kallis, right, reacts in pain after he fell down while bowling a delivery against Warriors' as teammate Brett Lee tries to help him.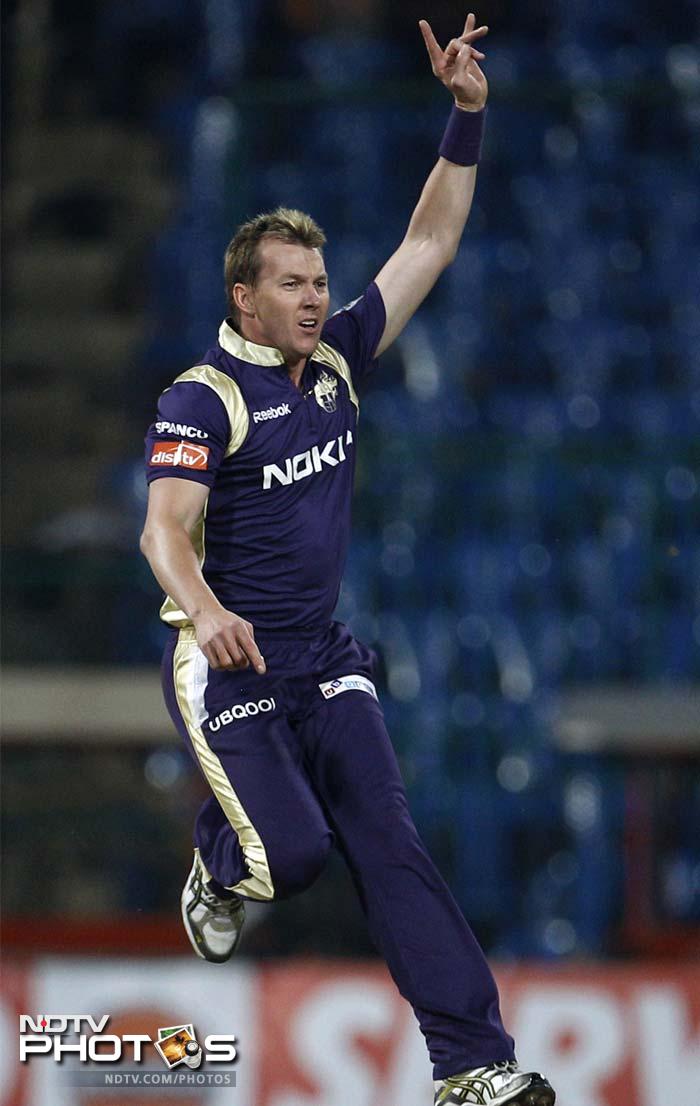 Brett Lee reacts after dismissing Colin Ingram. Ingram was his only wicket of the day.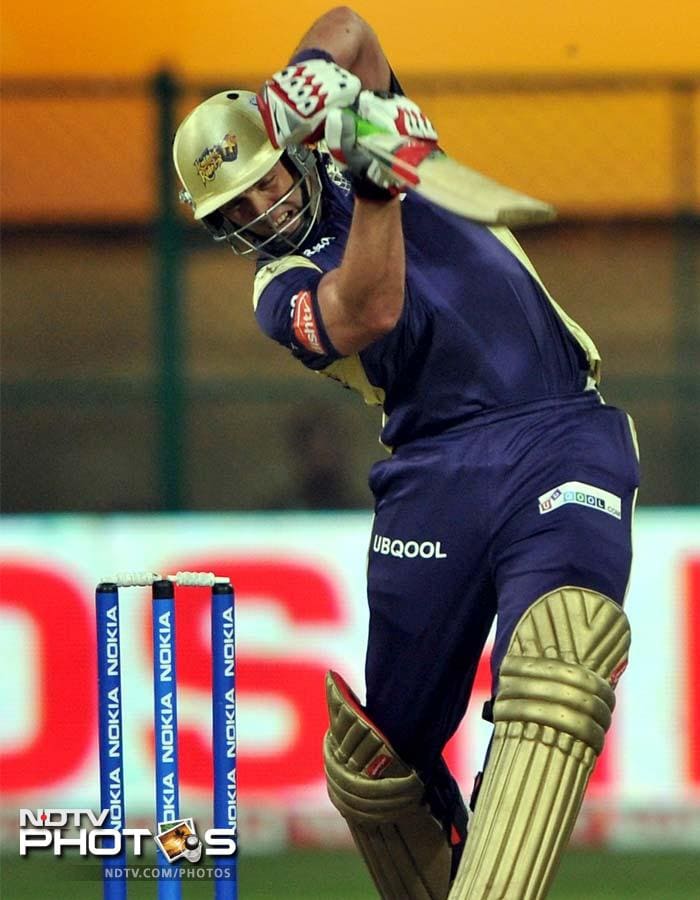 Jacques Kallis plays a shot on his way to 31 after Kolkata began their chase of 155 runs.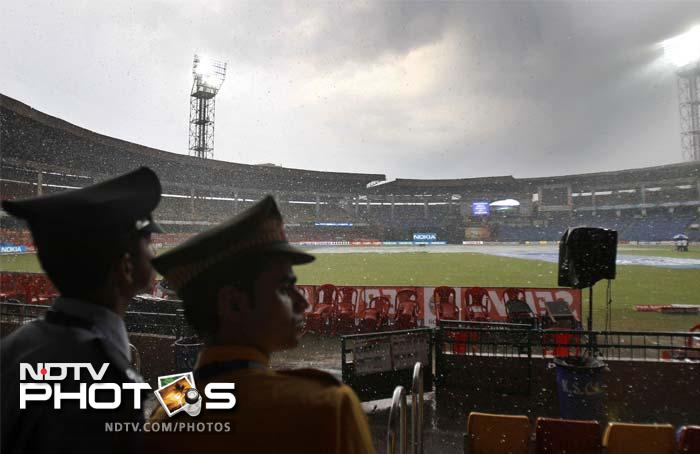 Clouds though, returned to cut the innings short but Kolkata won the match by 22 runs, thanks to some forceful shots.