Australian Open 2013: Day 11 in Pics
Thursday at the Australian Open saw yet more exits, yet more triumphs and a sun that continued to be relentless. A look at the highlights from the day.

A spectator, seen above on the left, shields from the rays of an extremely hot sun. (AFP images)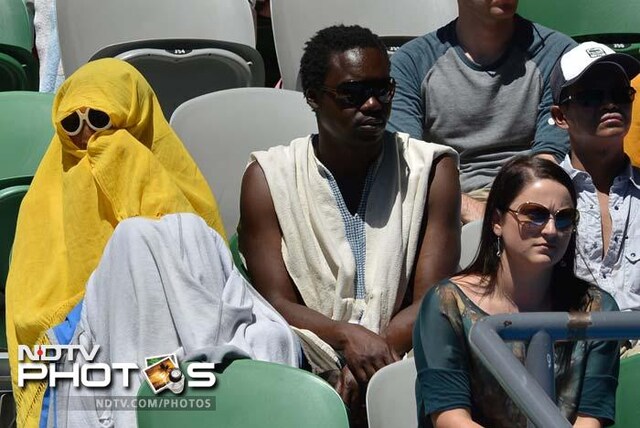 Thursday at the Australian Open saw yet more exits, yet more triumphs and a sun that continued to be relentless. A look at the highlights from the day.

A spectator, seen above on the left, shields from the rays of an extremely hot sun. (AFP images)
China's Li Na celebrates a point against Maria Sharapova.

Li, 30, defeated the world number two 6-2, 6-2 in 1hr 33min.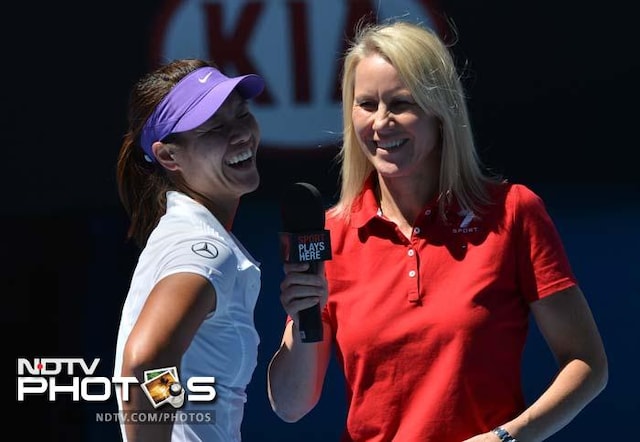 She is seen in a lighter mood in the post-match talk. Li had earlier said that her training was hard and had made her consider quitting tennis. She now has a shot at the title.
Four-time major-winner Sharapova could have returned to world number one if she had won her second Australian Open title, but Li's ball-striking had her on the back foot from the beginning.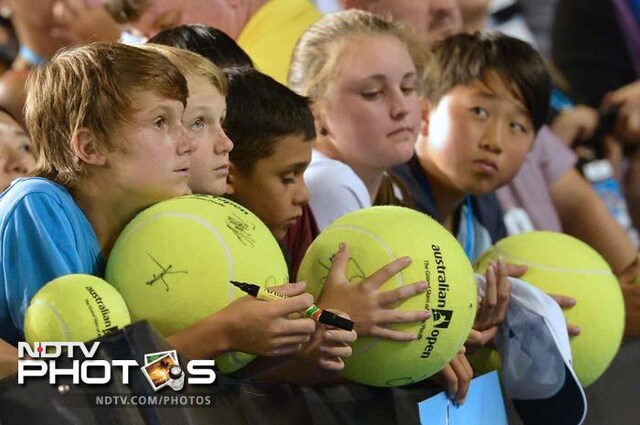 Fans are seen here waiting for their heroes to oblige them with their autographs.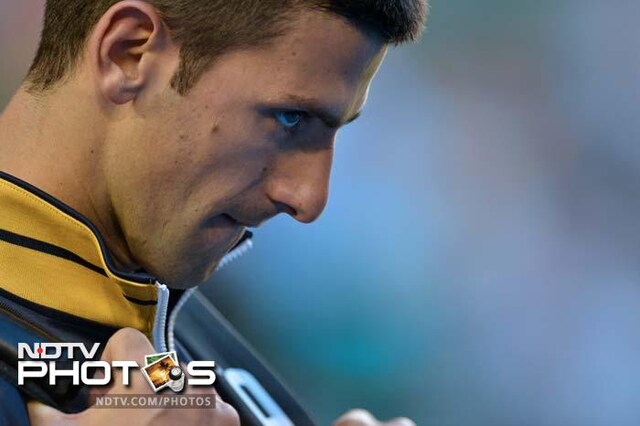 Stars though were more intent on finishing the match on a winning note. Novak Djokovic has no trouble in ensuring a favourable result.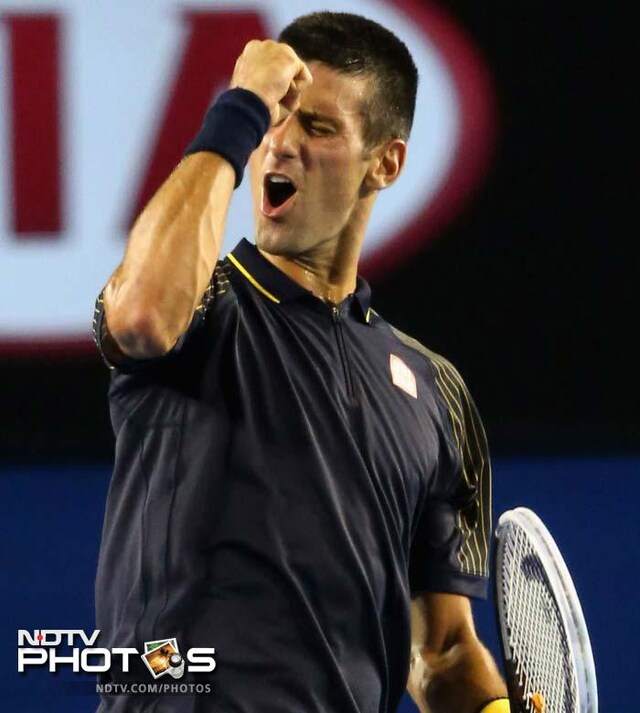 Djokovic produced one of the best performances of his career as he destroyed fourth seed David Ferrer 6-2, 6-2, 6-1.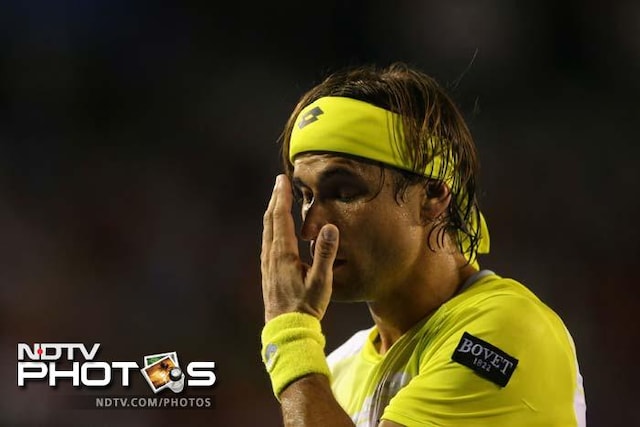 "He played very, very good. I didn't have any chance to win. All I can say is Novak was better in every moment than me," Ferrer said after the match.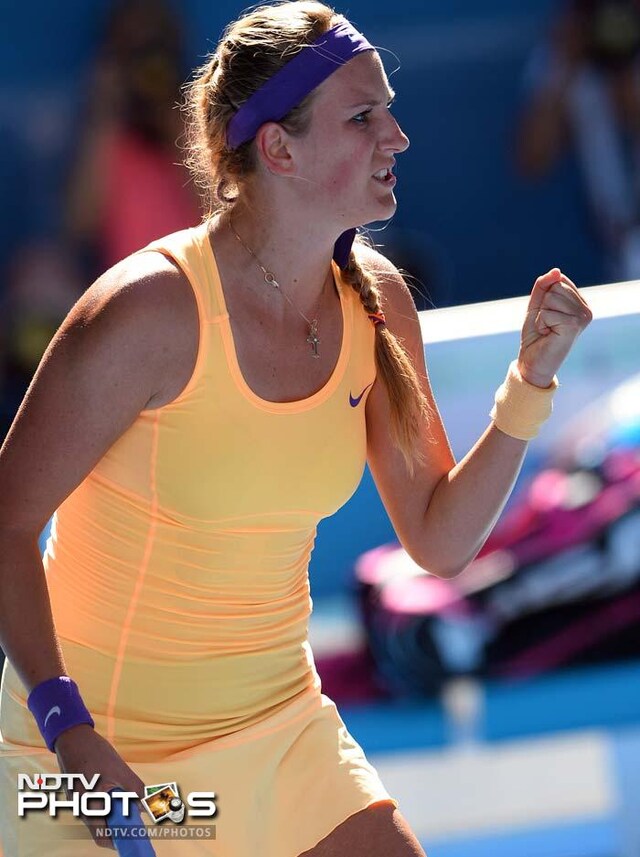 The other defending champion in Victoria Azarenka also managed to win her match and reach the final.
Sloane Stephens surrendered to Azarenka 6-1, 6-4 in 1hr 41min.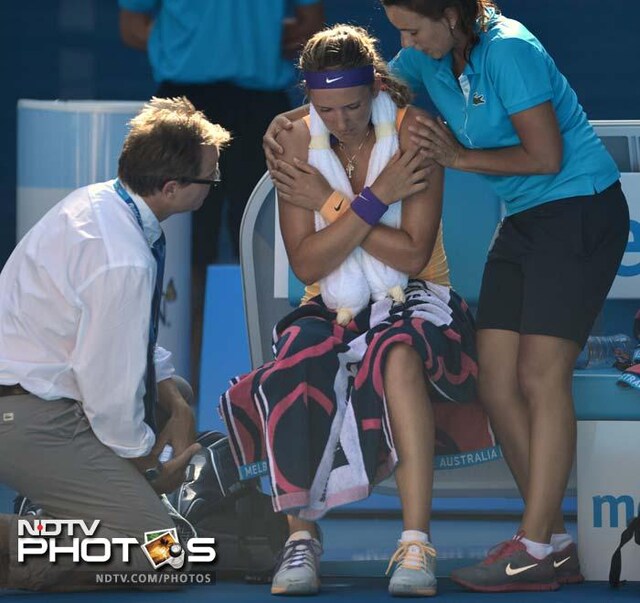 Azarenka however found herself in the eye of a storm.

The increasingly flummoxed world number one had just lost five match points when she called for the trainer and went off the court for 10 minutes. She returned and broke Stephens to win 6-1, 6-4, and said she had avoided the "choke of the year."