Athletes wear patriotism on their nails
The phrase 'wearing heart on your sleeves' originanted in Britain. Perhaps. But what we have seen so far at the London Olympics, the athletes have taken it far more seriously, but with an interesting twist. Or shall we say a 'nail-biting twist'.

Some of the female athletes have been spotted donning their national flags on their nails.

US tennis star Venus Williams though does not have the flag, but she surely has all the colours of the US flag. (AFP Photo)
The phrase 'wearing heart on your sleeves' originated in Britain. But what we have seen so far at the London Olympics, the athletes have taken it far more seriously, but with an interesting twist. Or shall we say a 'nail-biting twist'.

Some of the female athletes have been spotted donning their national flags on their nails.

US tennis star Venus Williams though does not have the flag, but she surely has all the colours of the US flag.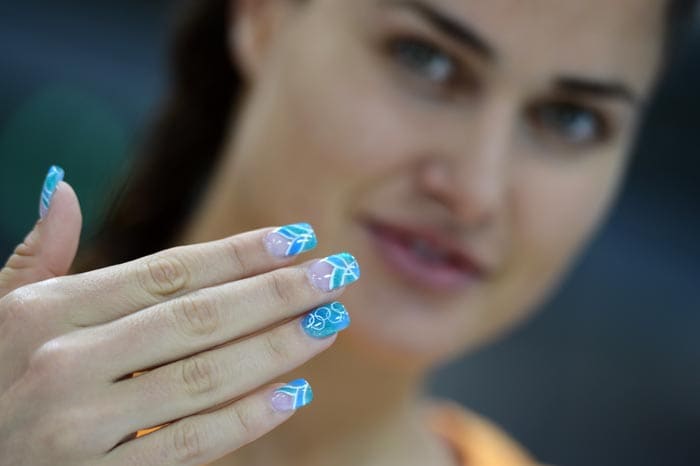 Hungarian swimmer Suzana Jacobos poses during a training session at the Aquatics center in London. (AFP Photo)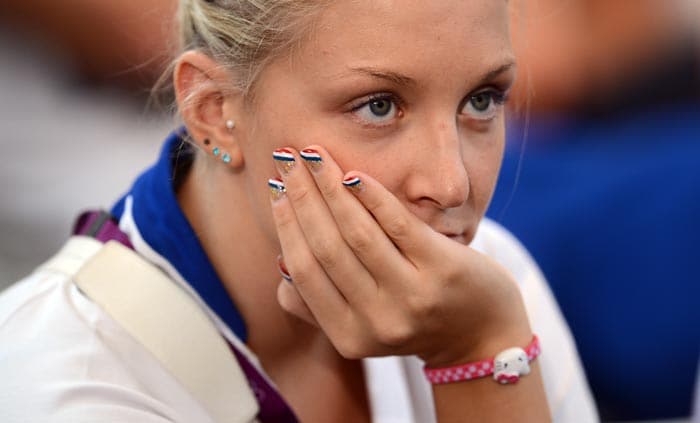 French swimmer Margaux Farrell at a press conference at the French House in London. (AFP Photo)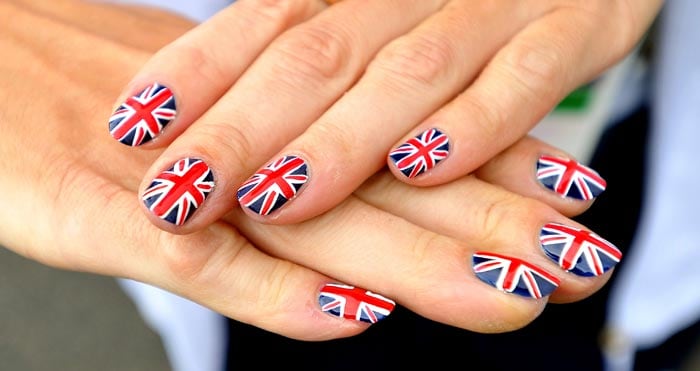 Britain's Union flag is painted onto the fingernails of Great Britain Olympic archer Alison Williamson at the London 2012 Olympic Village in east London. (AFP Photo)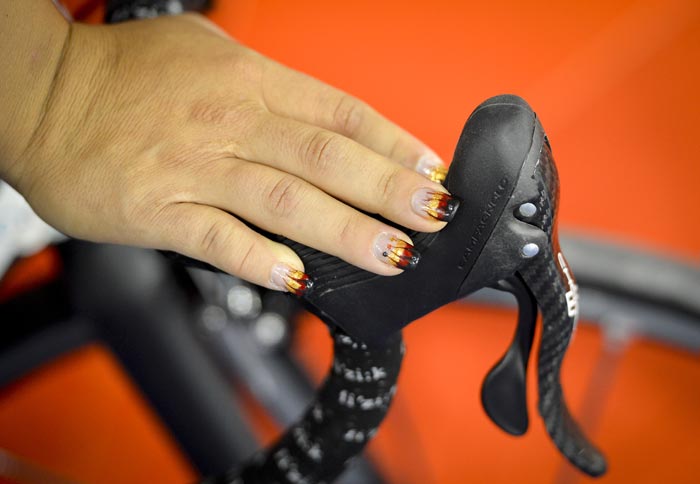 Kristina Vogel of the German track cycling team painted her nails with the colours of her national flag. (AFP Photo)