Sachin Tendulkar's 199th: A gala opening day for the legend
Sachin Tendulkar received a rapturous welcome on Day 1 of his 199th and penultimate Test at the Eden Gardens. <br><br>The legendary player took to the field after West Indies won the toss and chose to bat. <BR><BR>Here is taking a look at some of the Sachin-specific highlights of the day. <br><br> Images courtesy : BCCI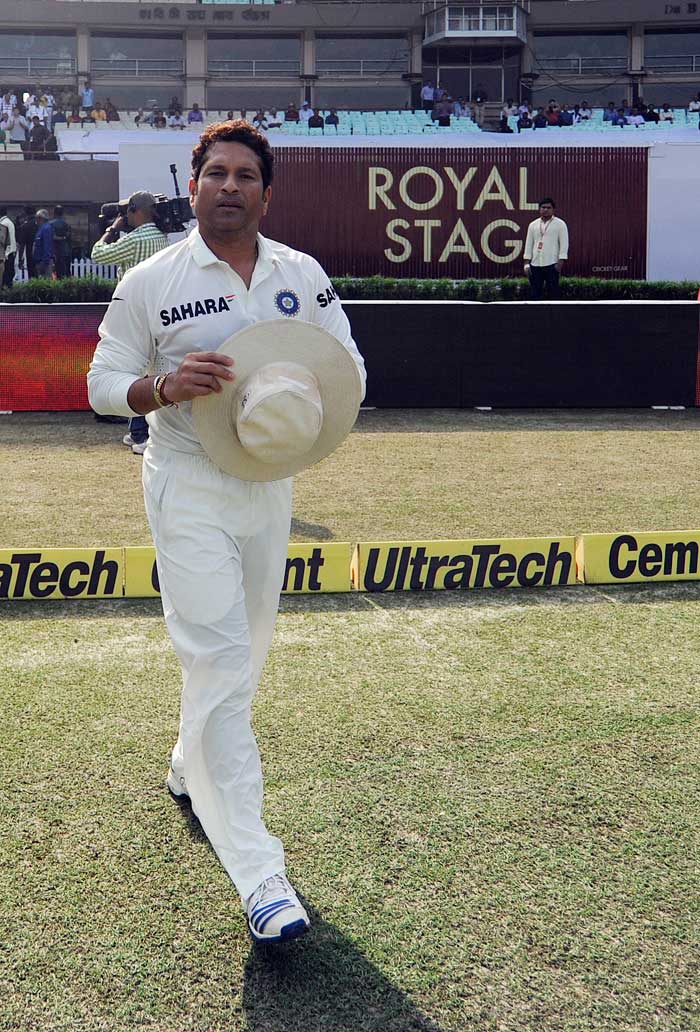 Sachin Tendulkar received a rapturous welcome on Day 1 of his 199th and penultimate Test at the Eden Gardens. <br><br>The legendary player took to the field after West Indies won the toss and chose to bat. <BR><BR>Here is taking a look at some of the Sachin-specific highlights of the day. <br><br> Images courtesy : BCCI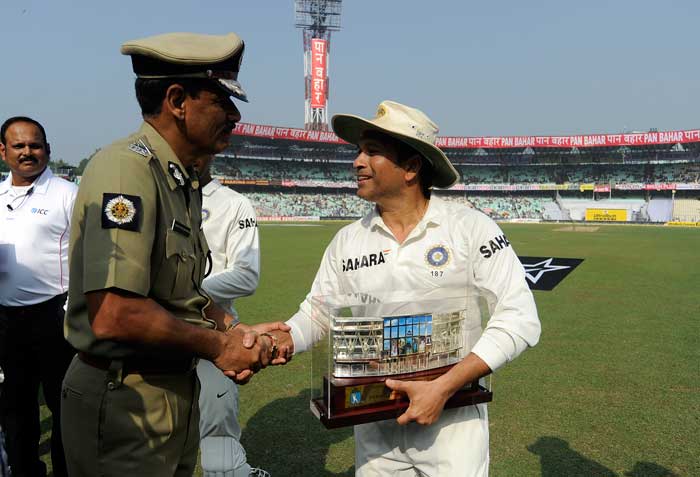 Tendulkar was felicitated before the cricket proceedings began.
Tendulkar is seen here acknowledging fans and camerapersons.<br><br>Image courtesy: PTI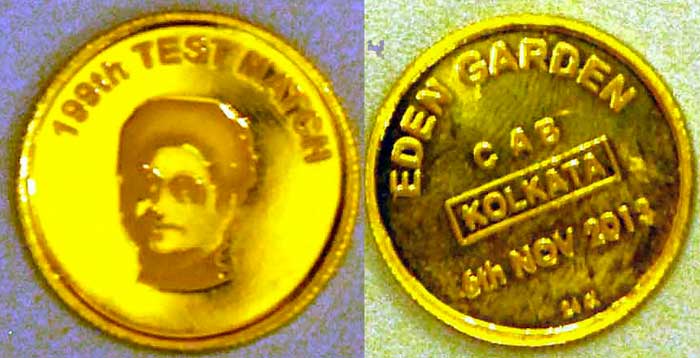 A special coin was also minted to commemorate the event. <BR><BR>Image courtesy: PTI
Although mainly fielding in the mid-on and mid-off region, Tendulkar also came in to bowl towards the end of the second session of play. He struck immediately when he trapped Shane Shillingford LBW to make the batsman his 46th Test victim.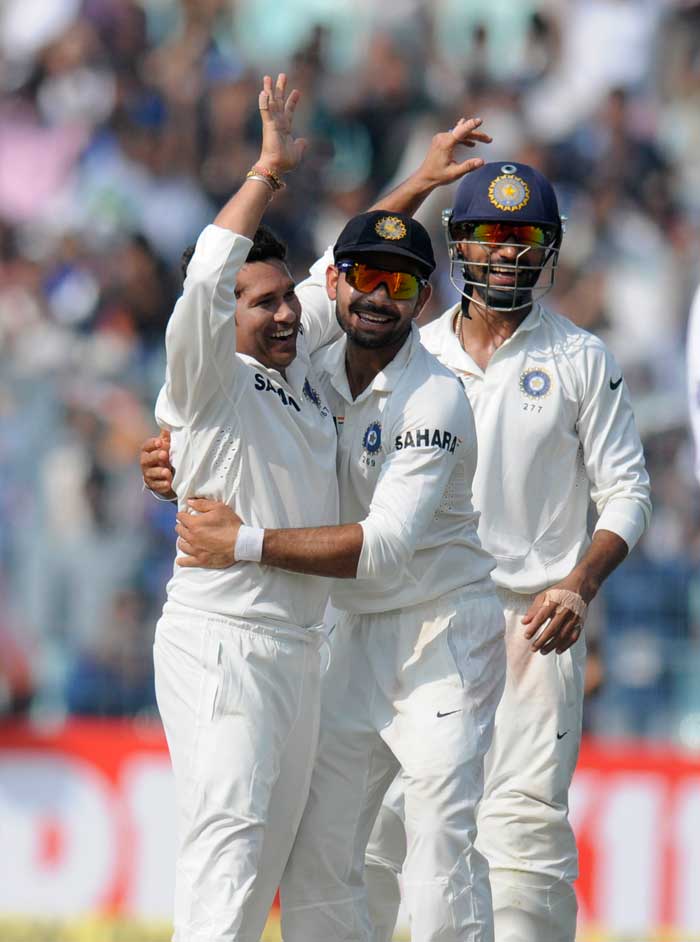 Eden Gardens erupted in joyous celebrations as teammates rushed to Tendulkar to congratulate him on his 201st international wicket.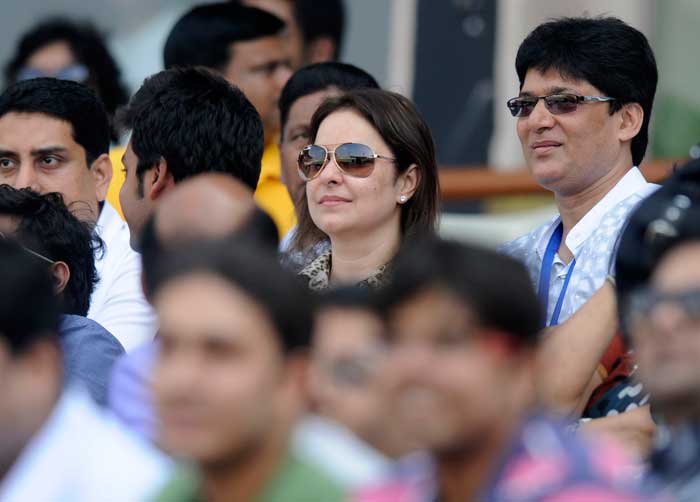 Anjali Tendulkar was in the stands to cheer her husband all through the day.