Sachin Tendulkar: Controversial LBW cuts short innings
Sachin Tendulkar's short but confident innings on Day 2 of the opening Test vs West Indies was halted abruptly when he was adjudged LBW off Shane Shillingford's bowling.<br><br>He scored 10. <br><br>Images courtesy: BCCI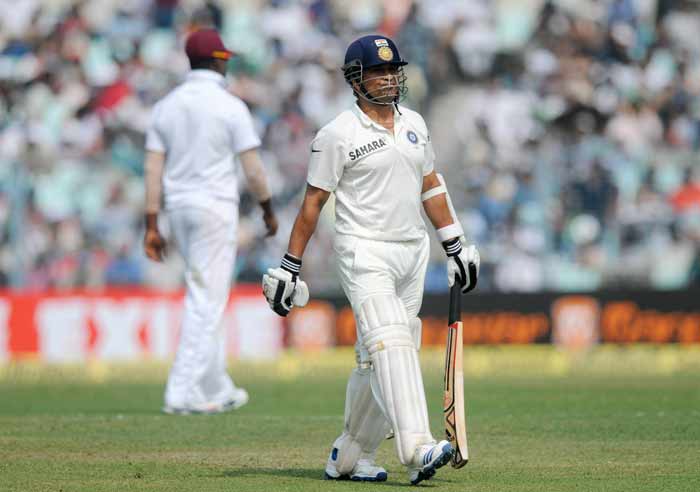 Sachin Tendulkar's short but confident innings on Day 2 of the opening Test vs West Indies was halted abruptly when he was adjudged LBW off Shane Shillingford's bowling.<br><br>He scored 10. <br><br>Images courtesy: BCCI
With his team in trouble right from the start on Day 2 vs West Indies' 234, Sachin Tendulkar walked in at No. 4.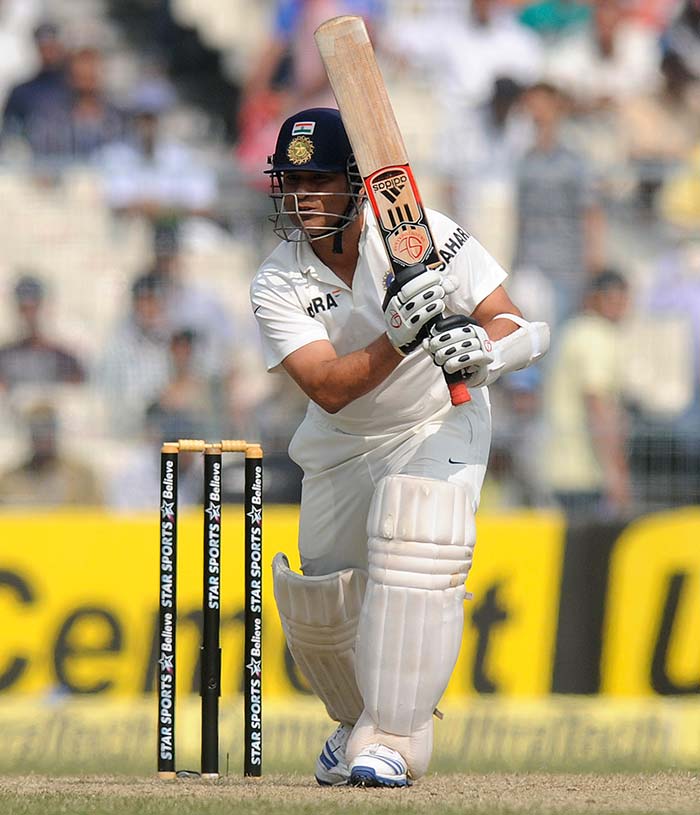 Replacing Murali Vijay in the middle, Tendulkar looked at ease as he hit two boundaries off Shillingford.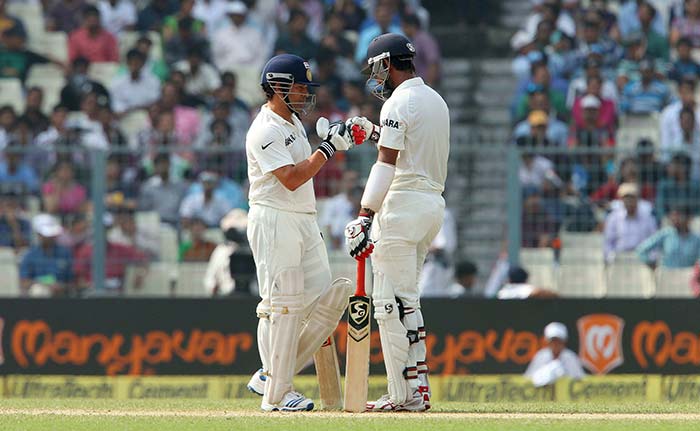 He lost partner Cheteshwar Pujara (right) soon after but managed to anchor the innings for a brief period.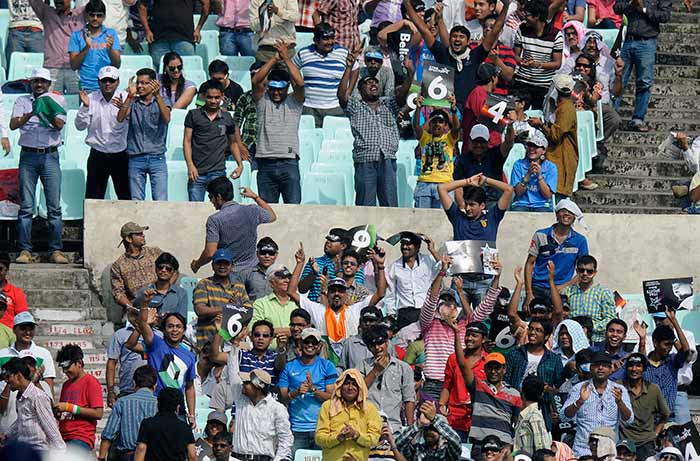 The Eden crowd had given him a standing ovation when he made his way in and enjoyed every delivery bowled to Tendulkar.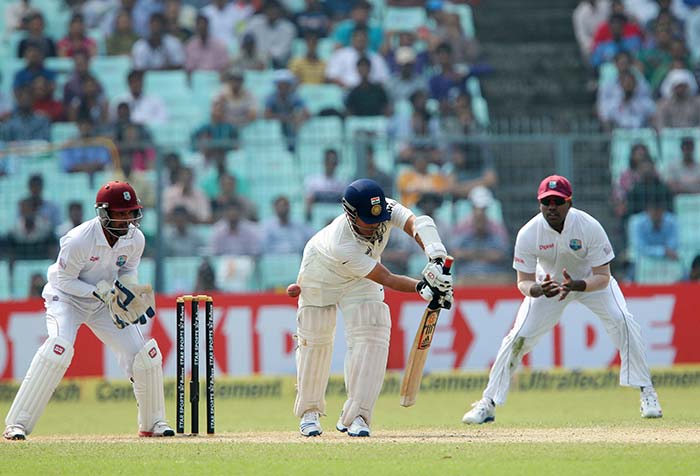 It all came apart though when this Shillingford delivery crashed onto Tendulkar's right thigh-pad. Umpire Nigel Llong chose to award the spinner with a wicket although replays suggested the ball was on its way up.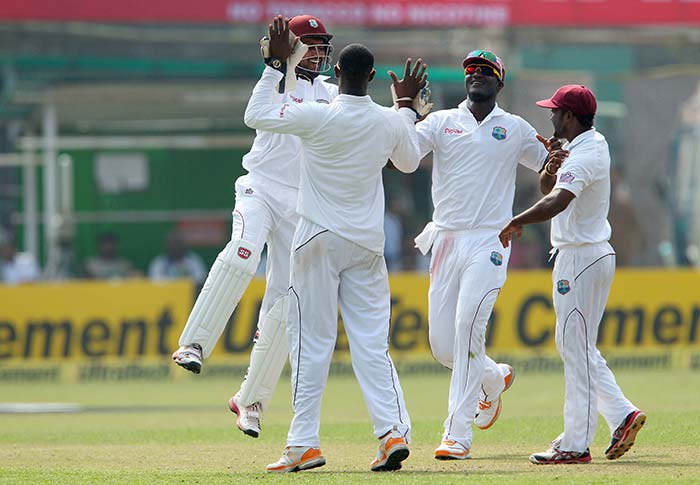 The tourists, led by Shillingford, erupted in joyous celebrations.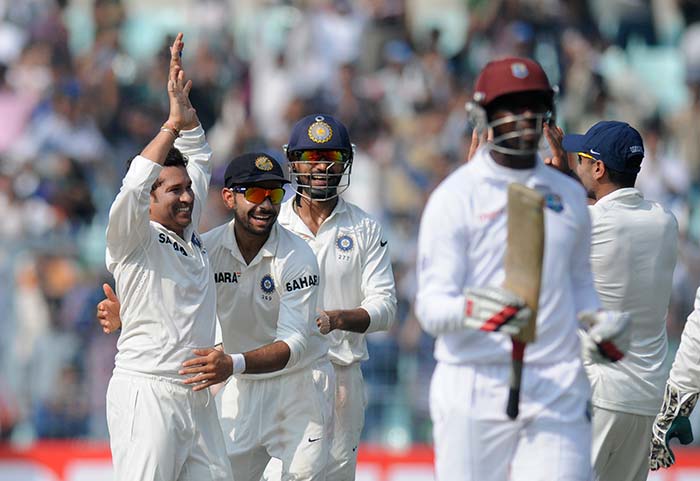 Interestinly, it was Shillingford who had become Tendulkar's 201st international victim a day earlier.