Goodbye Sachin Tendulkar, hello Arjun Tendulkar
Known to be as passionate about cricket as his father continues to be at 40, Arjun joined legendary cricketer Sachin Tendulkar on the Wankhede field as Team India began training for the second match vs West Indies - Sachin's 200th and final appearance. <br><br>Images courtesy: PTI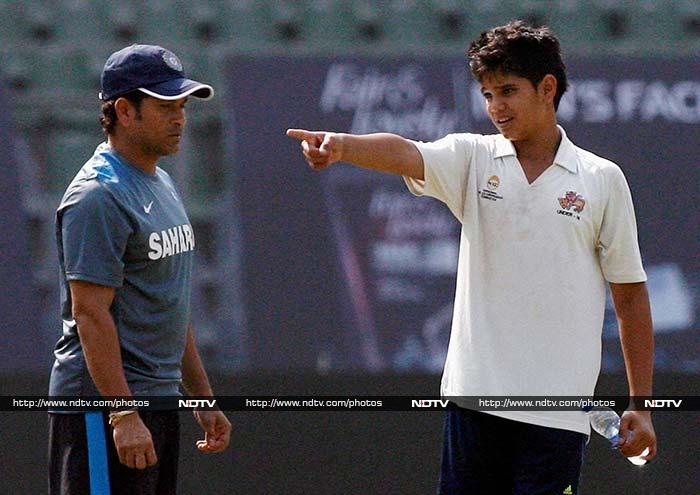 Known to be as passionate about cricket as his father continues to be at 40, Arjun joined legendary cricketer Sachin Tendulkar on the Wankhede field as Team India began training for the second match vs West Indies - Sachin's 200th and final appearance. <br><br>Images courtesy: PTI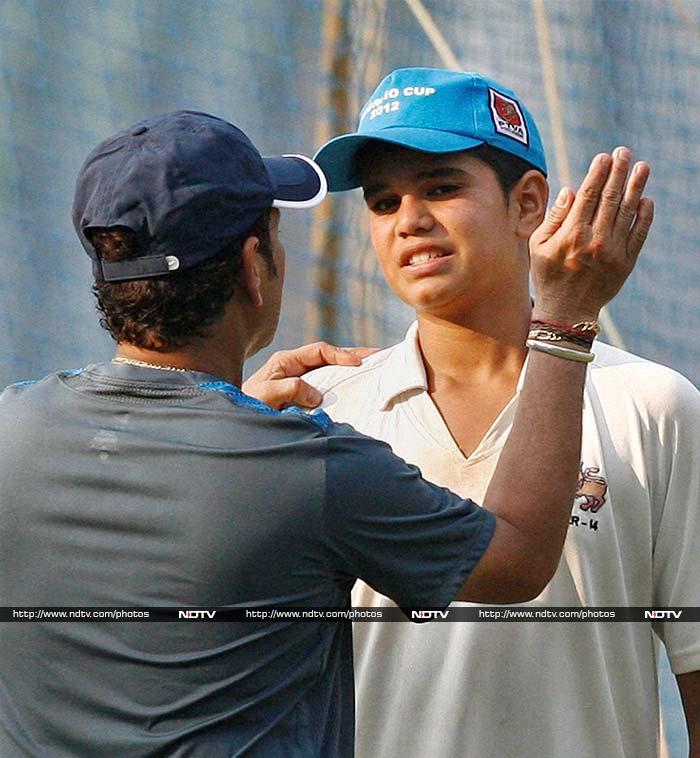 Grooming the next Tendulkar in the team?<br><br>Arjun seems to be getting some valuable tips from his father.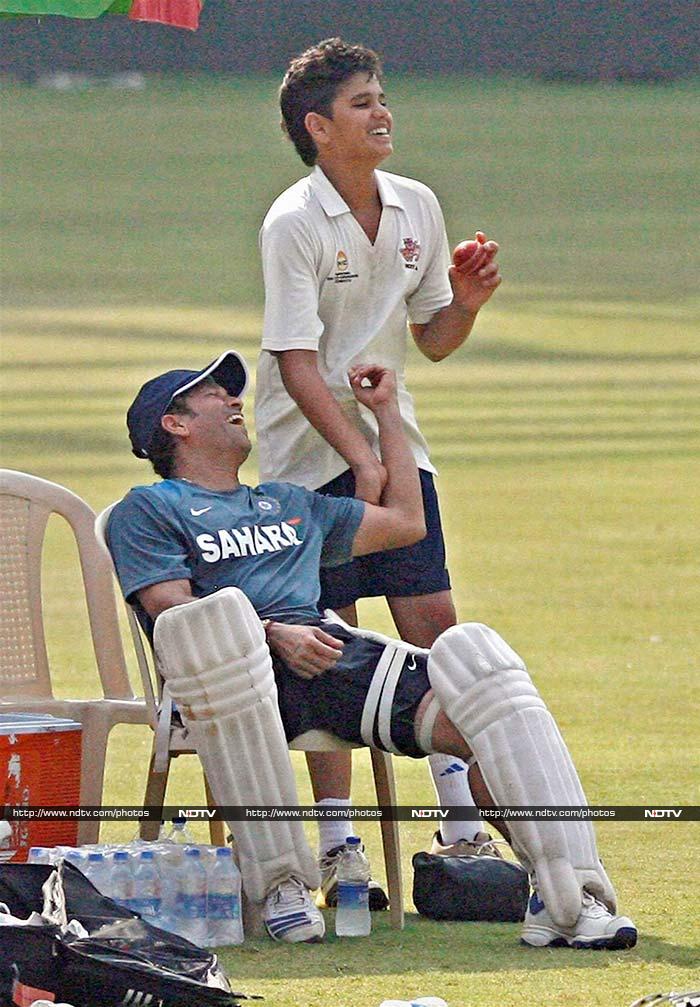 Tips and lessons are fine but cricket is all about fun. Just ask this father-son duo.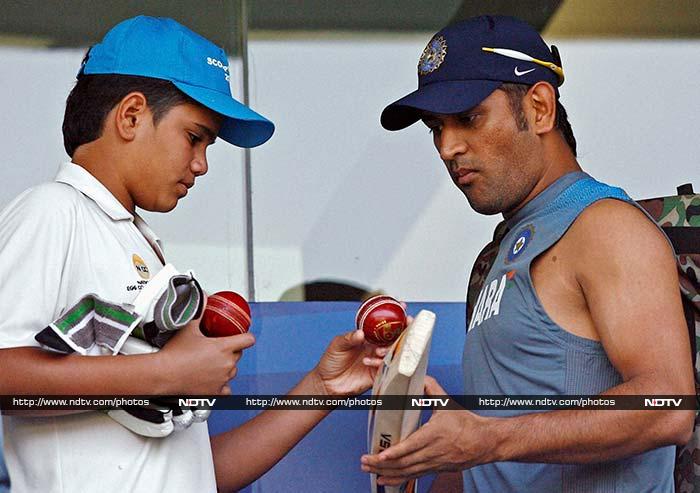 Skipper? How about I bowl to you?<br><br>Known for his left-handed batting, Arjun still has a lot of time to consider bowling as well.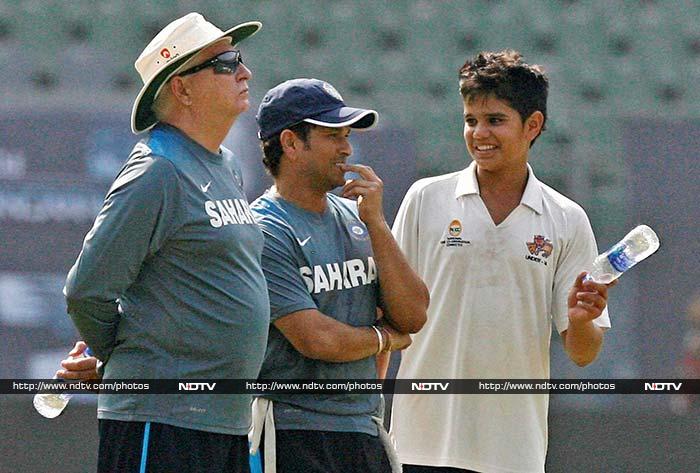 It's not just Sachin and Dhoni that Arjun can learn from. Here, he is seen with Team India coach Duncan Fletcher (left).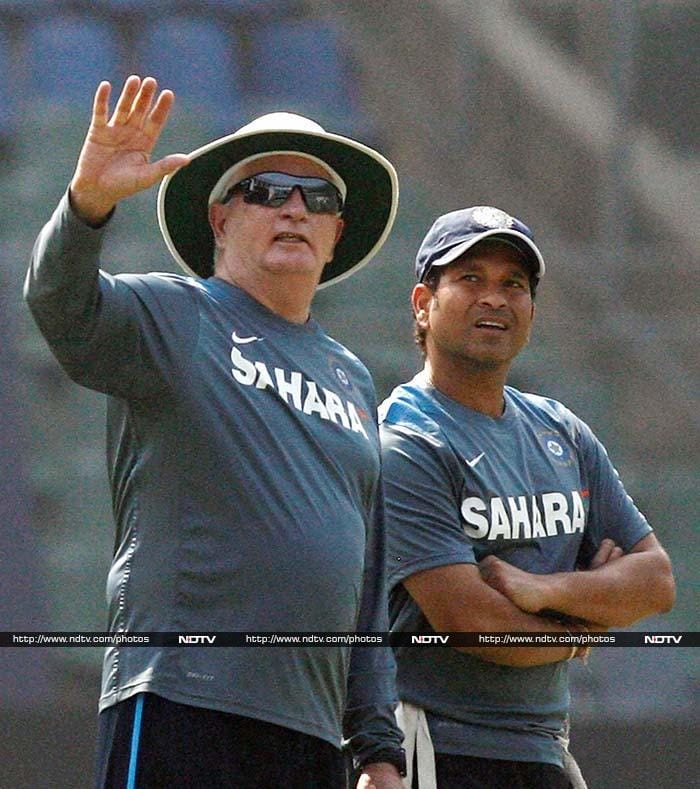 With India set to play West Indies at Wankhede - Sachin's final appearance - a new hero may be around the corner as well although Arjun still has a long way to go.