Watch and learn: The Master trains in Hyderabad
Sachin Tendulkar got some time off but is back now and was seen training hard for the upcoming series against New Zealand. A look at how he went about his business at the Rajiv Gandhi International Stadium. (AFP images)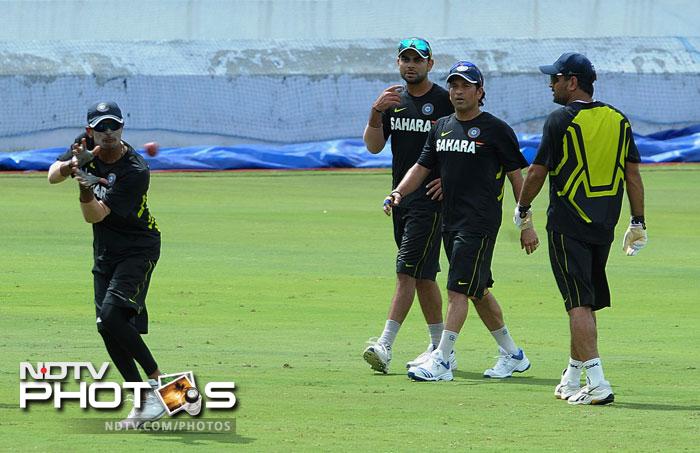 The team began the training session on Sunday and will continue till Thursday (August 23) when the opening Test kicks off.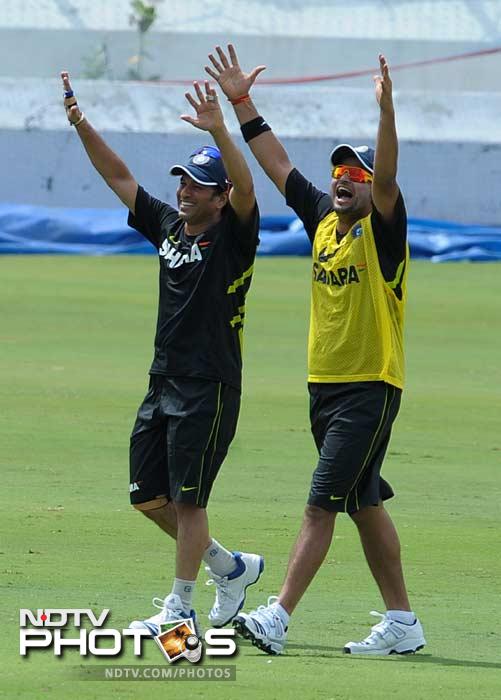 This is also part of the training:<br><br> Sachin Tendulkar is seen here with Suresh Raina in what most probably is a stretching exercise.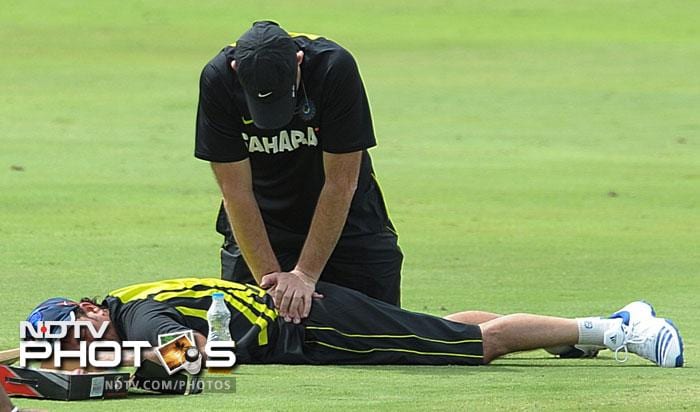 Routine:<br><br>Tendulkar gets treatment from a physiotherapist during the training session.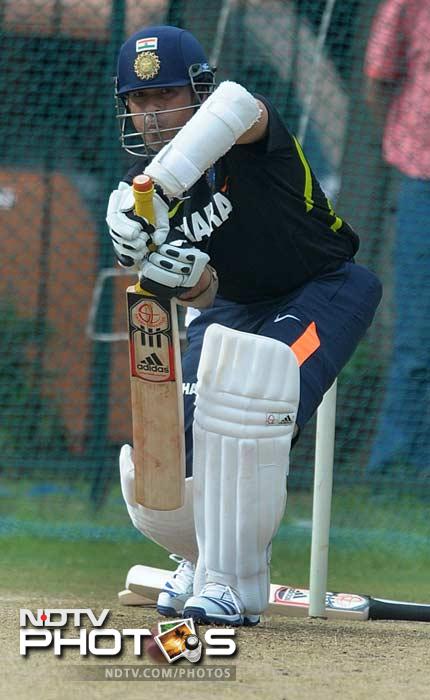 Time for what he does best:<br><br> Sachin got around to knocking the ball in the nets in no time.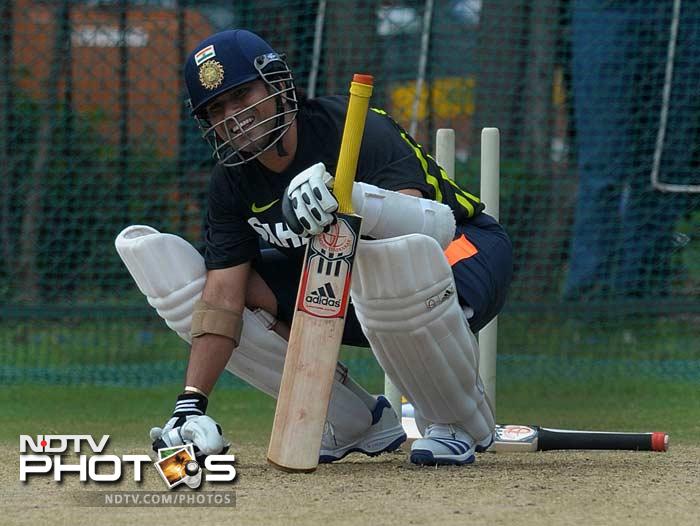 He is believed to have come out early to take a look at the field, the pitch and the training area.
Something wrong sir?<br><br> Sachin gestures during the batting session.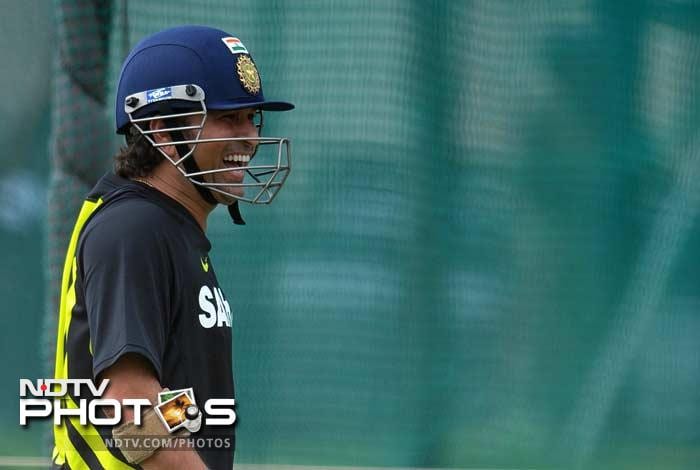 The veteran batsman decides to take a break and here, sees the lighter side of something. We hope it is not of the standard of fellow batsmen/bowlers.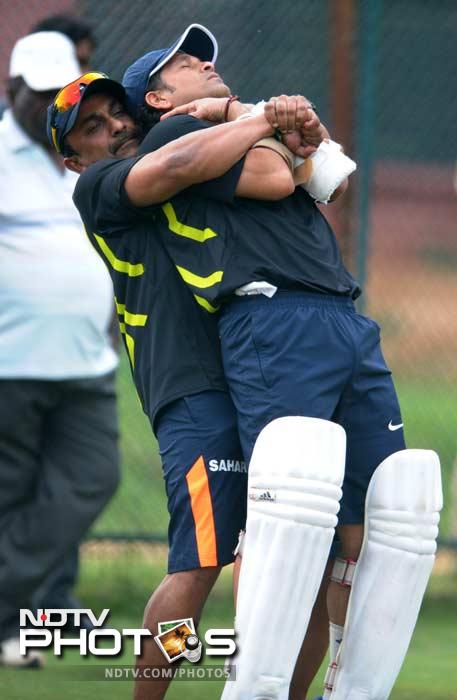 Watch it! Prized property of the nation:<br><br> Sachin receives treatment again. These are usual part of a training session.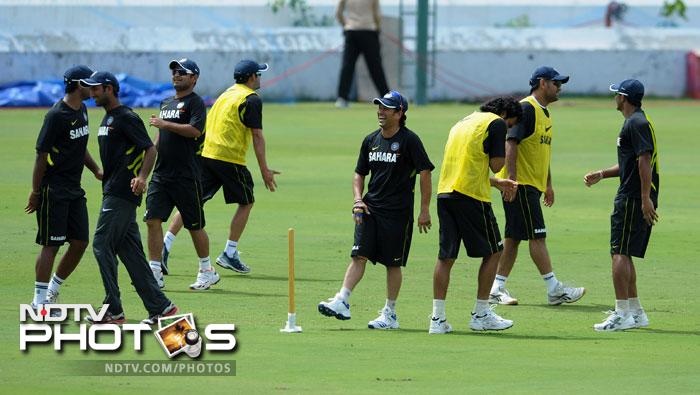 The entire team had a strenous training session. The focus was on all aspects of the sport.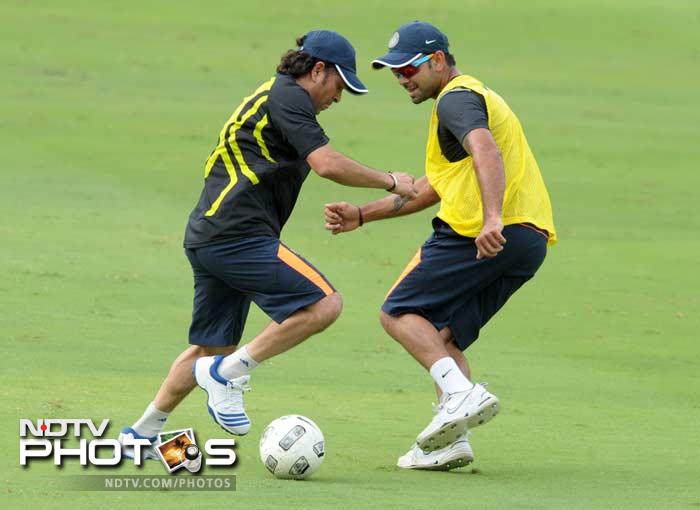 Time for football:<br><br> Sachin tries to dribble past Kohli.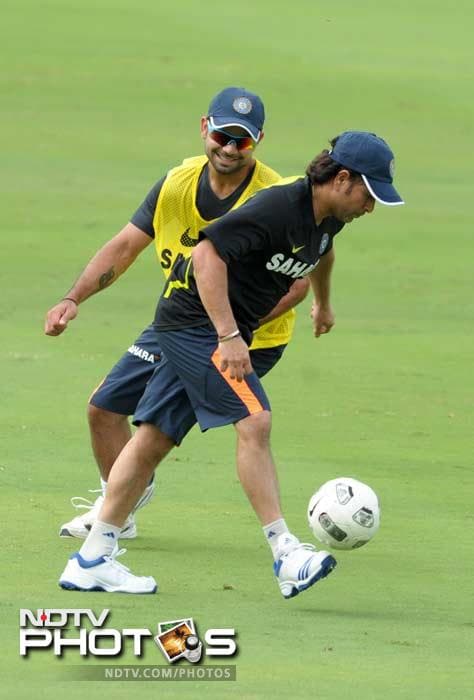 Either Kohli was outclassed or he just let his senior have it easy. Sources have refused to confirm either possibility!