VVS Laxman bids adieu to cricket
He had style, he had panache and he had perseverance, but VVS Laxman couldn't achieve what he truly deserved. Despite being one of the 'Fab Four', Laxman fell short of what a talent and sportsman like him was worthy of.

As 'Very Very Special' Laxman calls it quits, CricketNDTV takes a look at his cricket odyssey.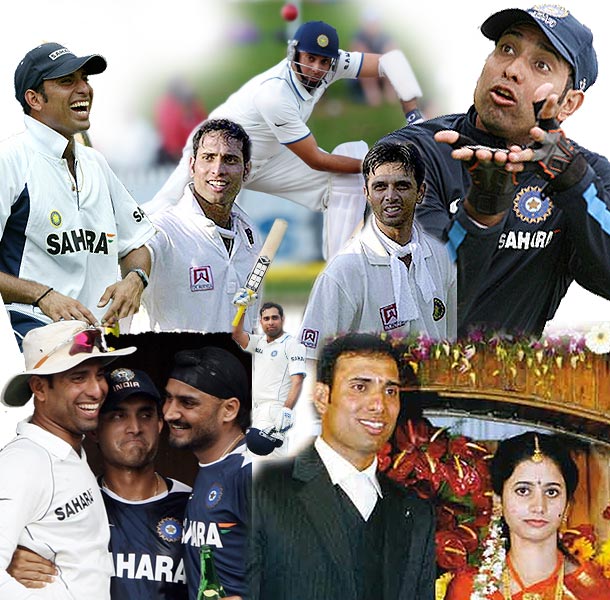 He had style, he had panache and he had perseverance, but VVS Laxman couldn't achieve what he truly deserved. Despite being one of the 'Fab Four', Laxman fell short of what a talent and sportsman like him was worthy of.

As 'Very Very Special' Laxman calls it quits, CricketNDTV takes a look at his cricket odyssey.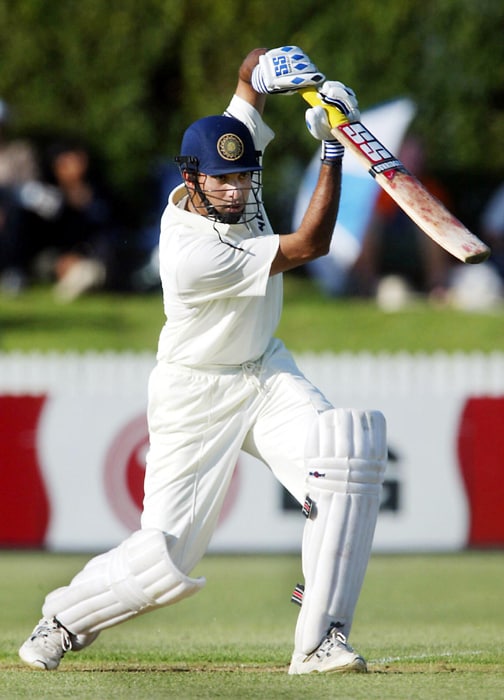 Vengipurappu Venkata Sai Laxman was born on the 1st of November 1974 in Hyderabad to Shantaram and Satyabhama who were both doctors.

Laxman studied at Little Flower High School, Hyderabad. He then enrolled as a medical student but chose cricket over a career in medicine.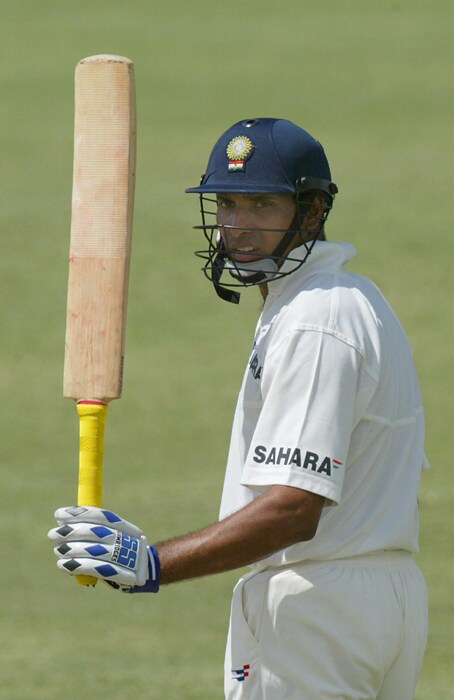 Laxman made his Test debut in 1996, scoring a fifty against South Africa at Ahmedabad. But he was unable to cement his place in a star-studded Indian middle order. Instead, he was asked to open the innings, starting in South Africa in 1997.

He continued to fill in the role but did not achieve much success.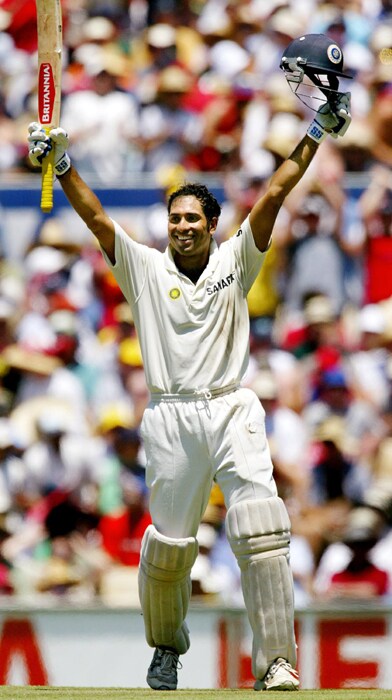 In January 2000, Laxman made 167 against Australia at Sydney, a rare high point for India in an otherwise disastrous tour.

He though decided to get back to domestic cricket as he was not comfortable at the opening slot and kept on scoring heavily.

His ability to stay on the wicket for long durations allowed the selectors keep faith in him and he was recalled to the Test side in 2000.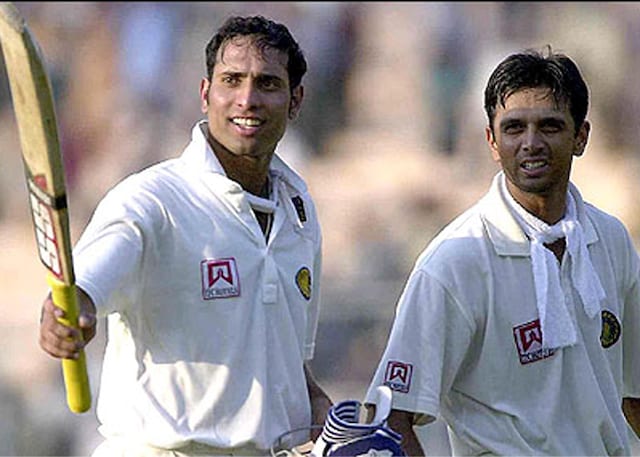 Laxman's moment of reckoning came against his favourite opponents, Australia.

In 2001 when Australia visited India on the back of 15 consecutive wins, Laxman was part of an Indian side that had lost the first Test within 3 days and then were made to follow-on at the Eden Gardens in Kolkata.

In came the Hyderabadi and along with Rahul Dravid started a rearguard that left Steve Waugh's all-conquering men shocked.

He batted like a man possessed and his 281 has become one of the most celebrated tales of Indian cricket, and the innings is ranked the sixth best Test innings ever by Wisden Cricketers' Almanack.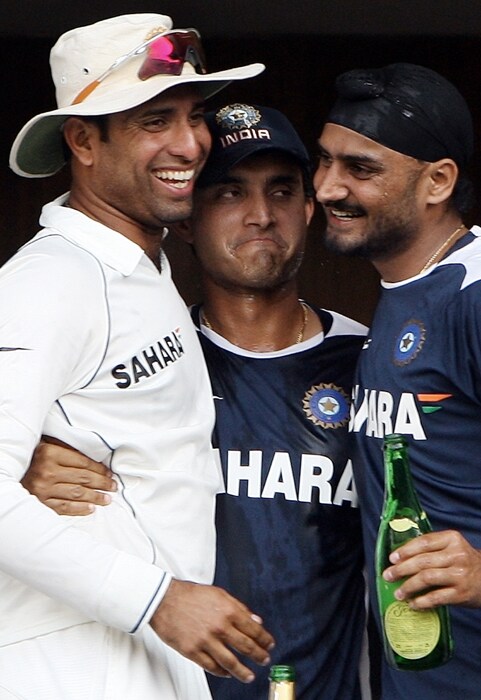 VVS Laxman along with Harbhajan Singh played a pivotal role in helping India beat Australia. The two would go on to give many a stellar performances under the captaincy of Sourav Ganguly.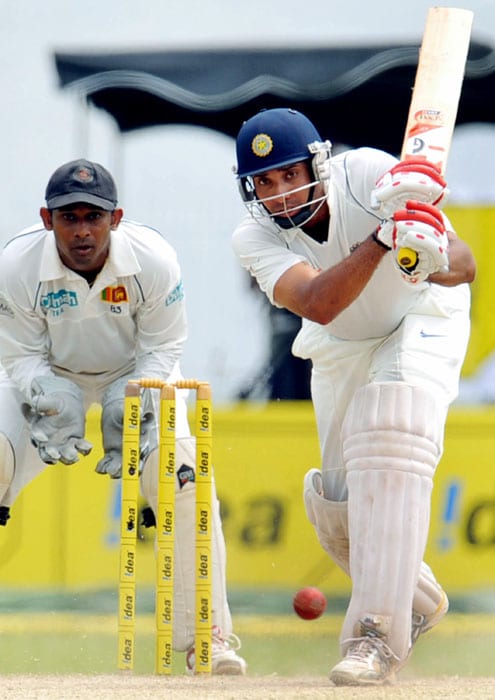 In 2002 Laxman was chosen for the prestigious honour of Wisden Cricketer of the Year.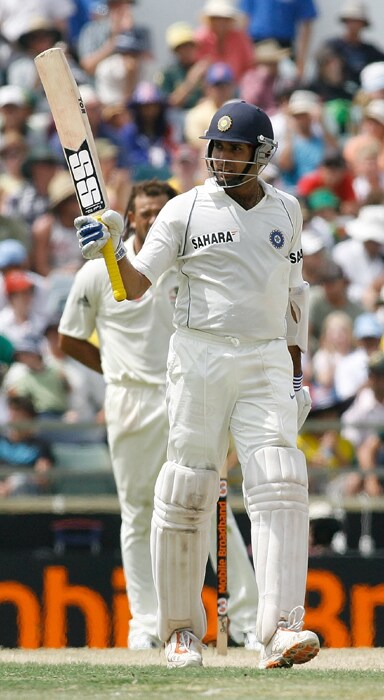 Laxman tormented the Aussies again, this time on their own soil 'Down Under'.

During India's 2003-04 tour, he cracked two tons, 148 at Adelaide and 178 at Sydney which allowed India to win a Test in Australia after two decades and also draw the series.
Laxman's heroics in Tests meant that he could not be left out of the ODI squad for long.

Out of the 6 ODI centuries he has scored, 4 have come against Australia.
He married G. R. Sailaja from Guntur, who is a post-graduate in computer applications, on February 16, 2004.

His wedding was attended by the who's who of India's cricketing fraternity.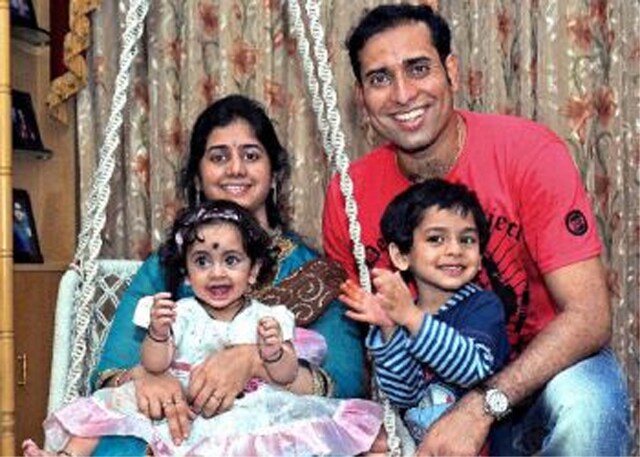 The couple is now blessed with two kids. Son Sarvajit, and a daughter Achintya.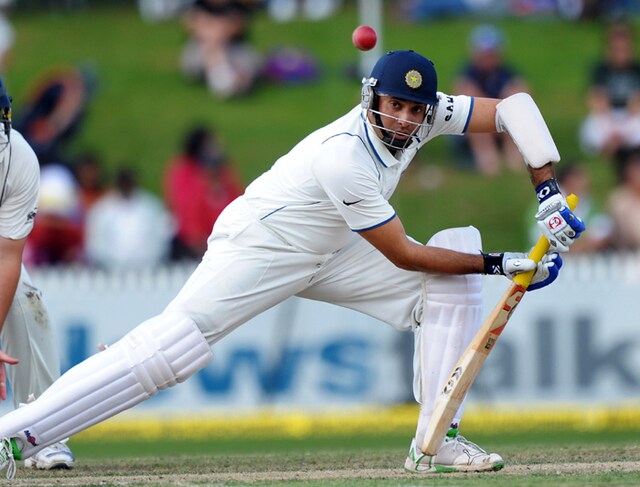 Laxman though struggled for form in the period between 2004 and 2006.

During this period India lost a home series to Australia and the change of guard with Greg Chappel taking over as Indian coach did not go in favour for the elegant batsman.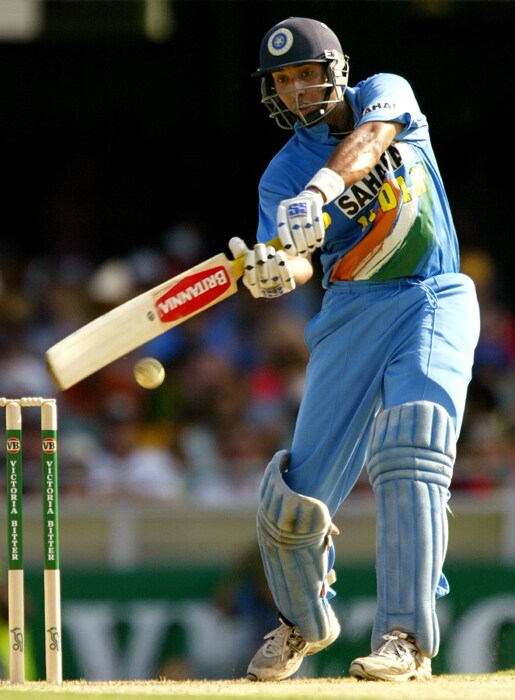 Laxman was consistently dropped from the Indian ODI squad after Greg Chappel took over as coach.

His batting was considered too one paced and lacked the firepower that was needed to give the innings a boost in the shorter format.

All this happened even after the fact that Laxman had one of the best numbers among the leading Indian batsmen in ODIs during that period.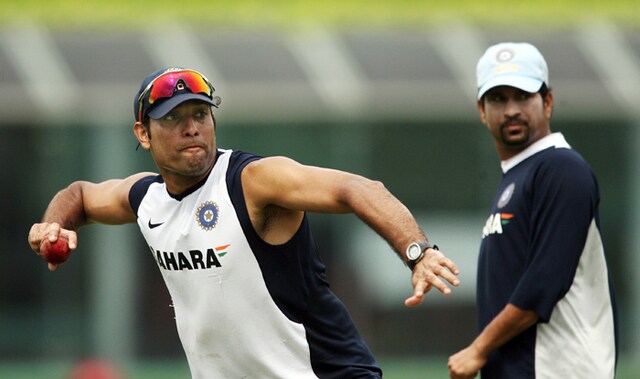 VVS Laxman had always been a specialist close in fielder in Tests but these are positions which are not important for most of the time in a one-day match.

His slow ground fielding was held up as another reason for leaving him out of the ODI squad.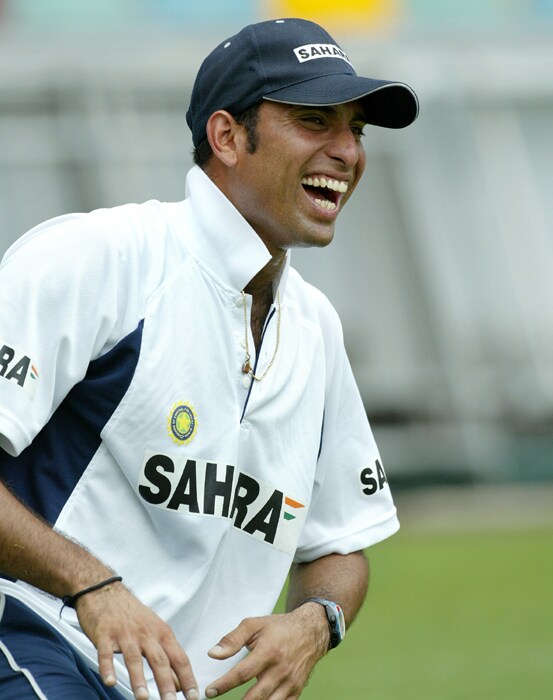 Laxman did not let this setback trouble him and he soon regained a regular place in the Indian Test side in early 2006.

This phase of Laxman's career, which continues even now, has been one of the most critical for India's rise to the top of ICC's Test rankings as he has played many vital knocks that have taken the team out of the woods on several occasions.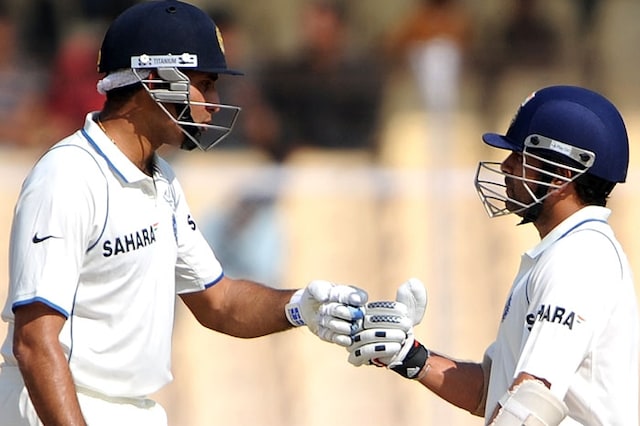 VVS Laxman's wristy brilliance has resulted in many cricketing greats saying that when at his best, Laxman is capable of looking better than even the great Sachin Tendulkar.

The 'master' himself loves batting with Laxman and has high regard for his batsmanship.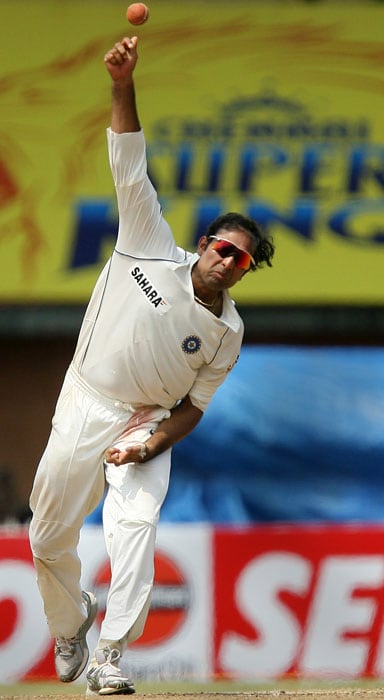 Once a regular bowler in the Hyderabad Ranji team, Laxman's off-spin skills were not put to much use in international cricket.

He though has bowled occasionally in both forms of the game and also has 2 Test wickets to his credit.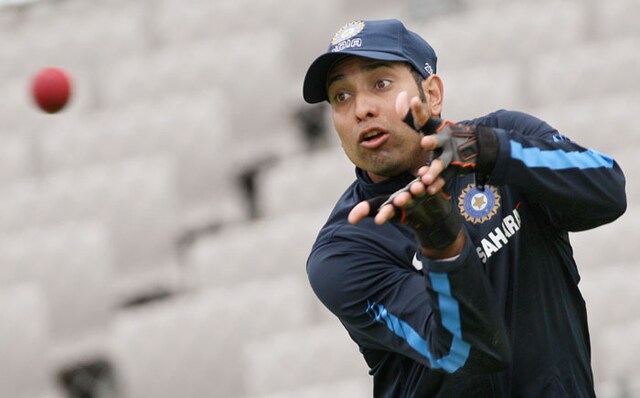 Laxman was at his best again during India's controversial tour to Australia in 2007/08.

He scored a century in the now infamous Sydney Test and then set up an unlikely Indian win in the Perth Test match with a gritty half century, which made India the first Asian team to win at the venue.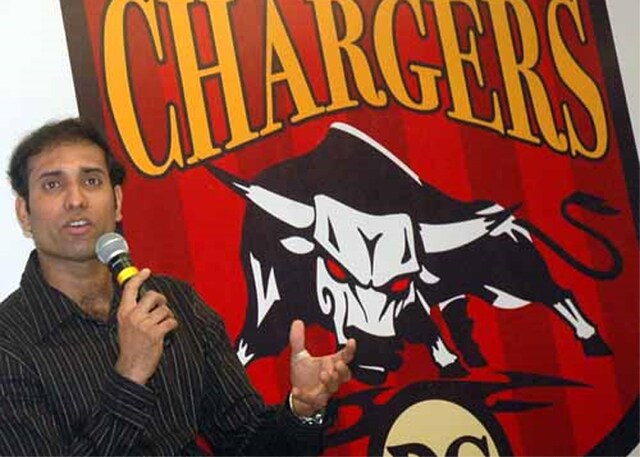 V.V.S. Laxman was supposed to be the Icon Player for the Deccan Chargers, but this meant that the franchise could not buy big names like Adam Gilchrist, Herschelle Gibbs, Andrew Symonds and others as Icon Player's earn 15% more than the next highest earner in the team.

However, VVS Laxman relinquished his Icon Player Status, and instead of earning $1 million like other Icon players he earns $375,000 and although he has not played a major part in the team's success, he decision has benefitted the team in the long run with the Chargers winning the IPL's second edition.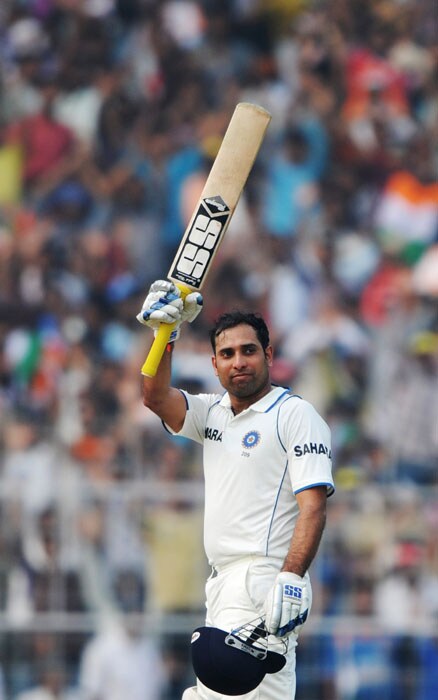 VVS Laxman returned to his favourite hunting ground in 2009 and was given a standing ovation by the crowd at the Eden Gardens in Kolkata as he scored a majestic 143 against South Africa in a record stand for the seventh wicket with M S Dhoni.

He also surpassed 7000 Test runs in the same Test match and helped India win the Test which helped them to square the series and also hang on to their top spot in Test cricket.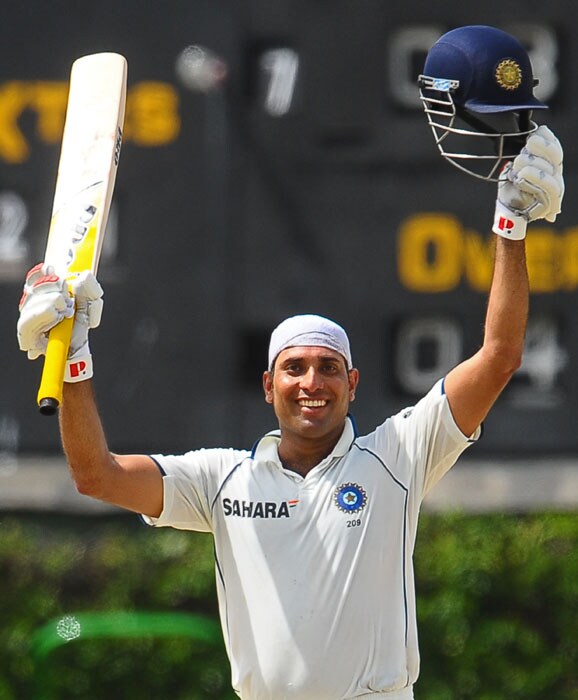 Laxman turned savior for Team India once again as he remained unbeaten after scoring a workman-like 103 against Sri Lanka which helped the team level the series in the Emerald Island.
But one of his finest knocks came only recently when he battled back pain to bring India back from the dead against Australia in Mohali in October this year.

With India facing defeat against Ricky Ponting's side at 124/8 while chasing a total of 216, Laxman came out all guns blazing to partner with Ishant Sharma and then Pragyan Ojha to not only complete a miraculous India win but also dent Australia's confidence further as a result of which they lost the series 2-0.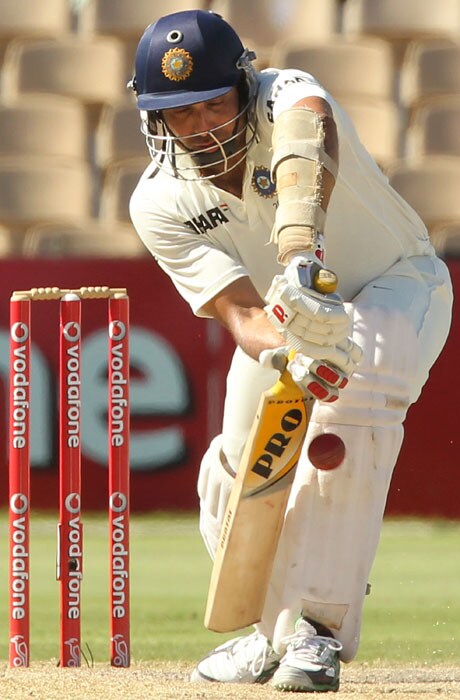 However, things went haywire when VVS Laxman failed in the series against England and Australia. Rahul Dravid's retirement shifted critics' focus to VVS.

Laxman was snubbed by the Indian Premier League as he was not picked by any of the franchises.