India take on New Zealand in the opening T20 clash and all eyes are on a man called Yuvraj Singh. The explosive batsman returns after blasting past cancer. A look at how he warmed up a day before the match. (AP images)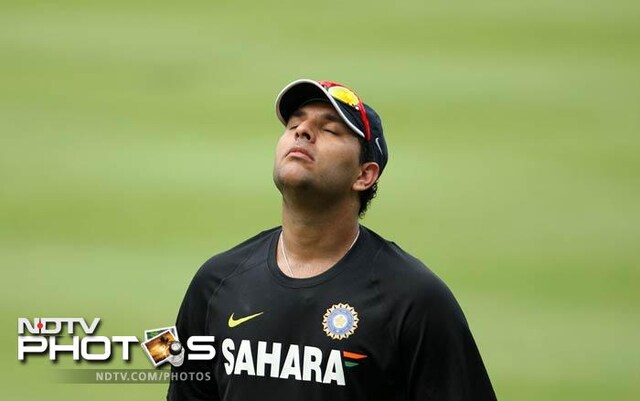 India take on New Zealand in the opening T20 clash and all eyes are on a man called Yuvraj Singh. The explosive batsman returns after blasting past cancer. A look at how he warmed up a day before the match. (AP images)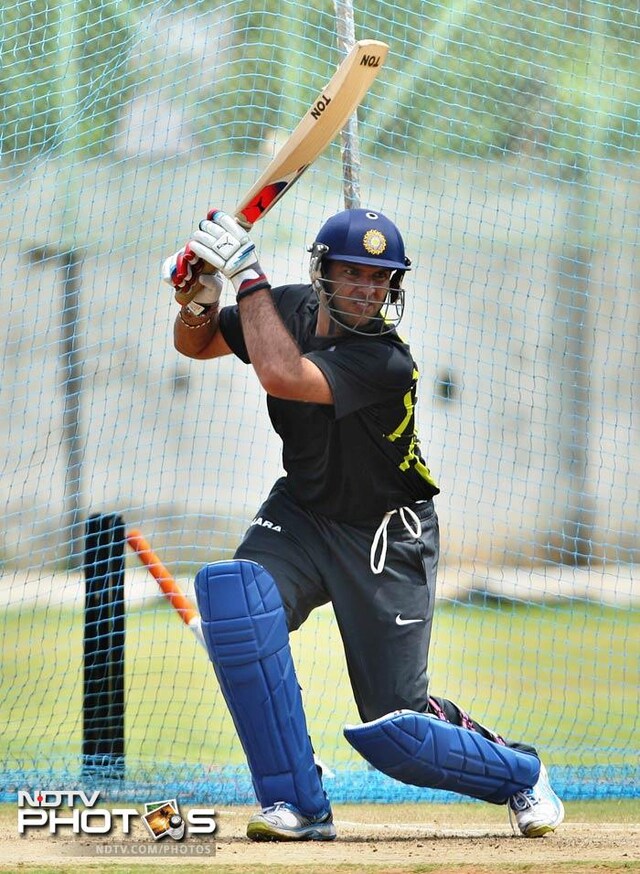 The power-packed batsman looked very close to being his absolute best and knocked the ball with ferocity during the net session in Vizag.
Known also for his abilities as a fielder, Yuvraj took some field catches during training as well. Of course, he did not catch all of them but it was a good sign of better things to come.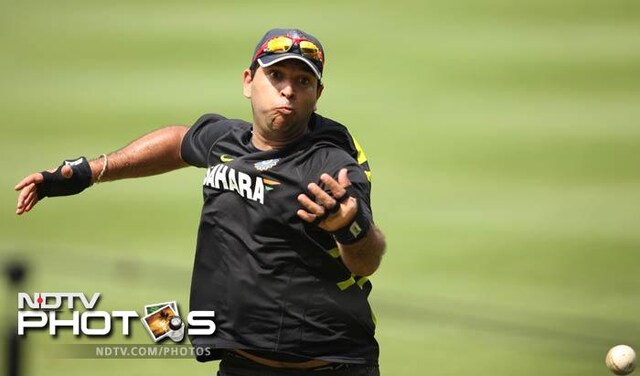 An image of Yuvraj spilling a catch. While his return in itself is a big relief for fans, spectators will not mind the dropped chances as long as the south-paw can whack the ball out of the park.
Skipper MS Dhoni (right) has said that pressure should not be put on Yuvraj to perform. Expectations though are mostly limited to just having Yuvraj back in the middle and fighting for his team, regardless of personal result.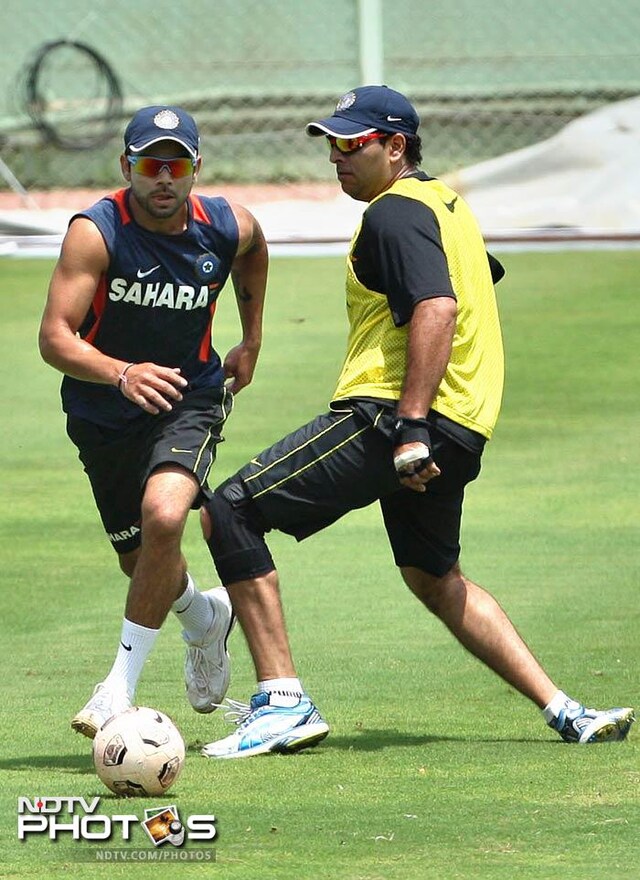 Here he is seen playing the what has now become a customary session of football after training.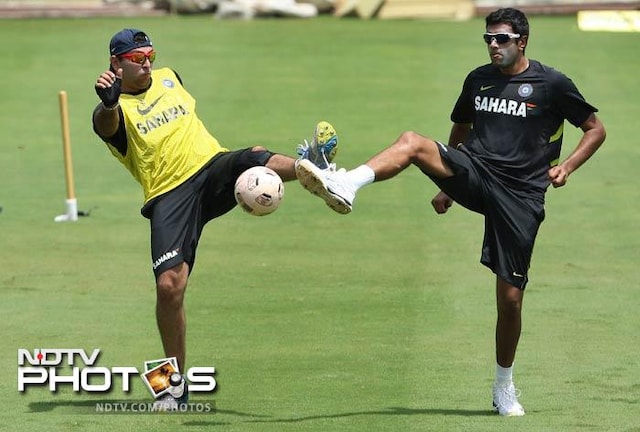 Yuvraj and Ashwin (right) stretch as they try and gain control of the football.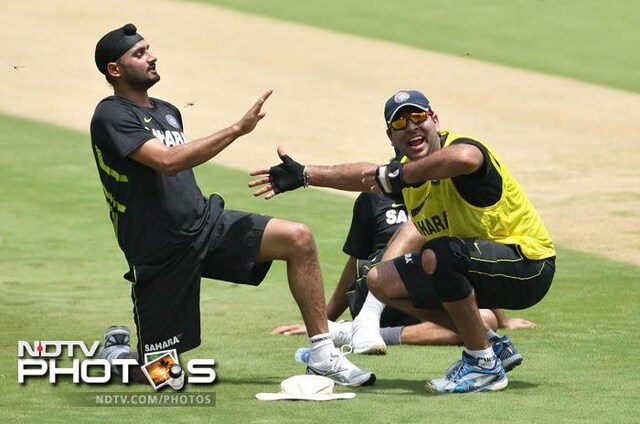 Of course, fun is an integral part of games. Here, Yuvraj is seen 'gaining blessing' from close friend and teammate Harbhajan Singh.