Harbhajan completes 400 Test wickets
Indian off-spinner Harbhajan Singh became only the eleventh player in the history of Test cricket to take 400 wickets. He is the third Indian afer Anil Kumble (619) and Kapil Dev to achieve this rare feat.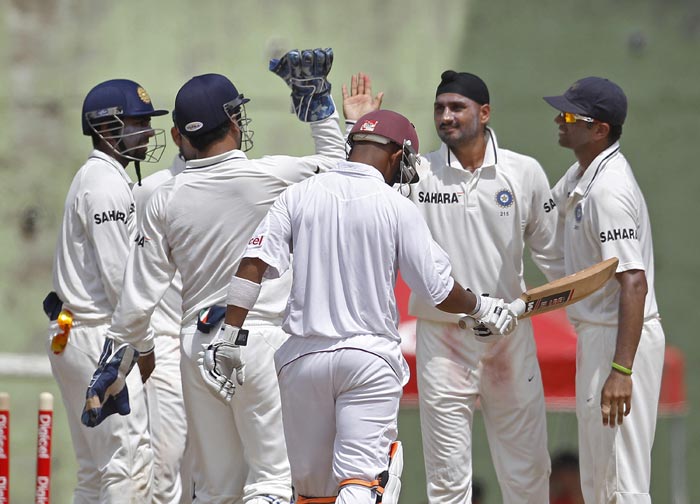 Indian off-spinner Harbhajan Singh became only the eleventh player in the history of Test cricket to take 400 wickets. He is the third Indian after Anil Kumble (619) and Kapil Dev to achieve this rare feat.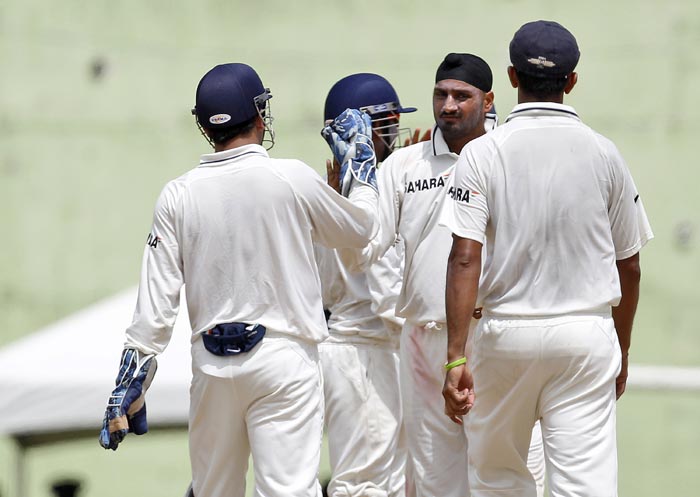 Bhajji picked West Indies' Carlton Baugh as his 400th Test victim on Day 2 of the third Test in Roseau, which was his 96th Test. His 399th victim was Darren Sammy whom he dismissed for 20 runs. As he celebrates his achievement, we take a quick look at his journey so far.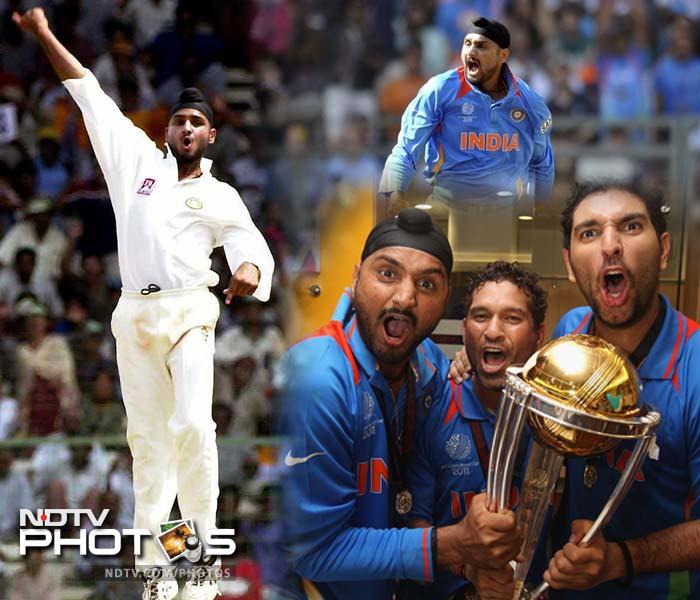 India's leading spinner has had a controversy-ridden career that has been full of ups and downs and dramatic incidents. But, that is expected from a player who is known for his aggression and wears his heart on his sleeve. Leaving aside all his controversies, even his ardent detractors can not deny the crucial role he has played in Indian cricket over the last decade. For those statistically inclined, he has the second-highest number of Test wickets by an off spinner behind Sri Lanka's Muttiah Muralitharan.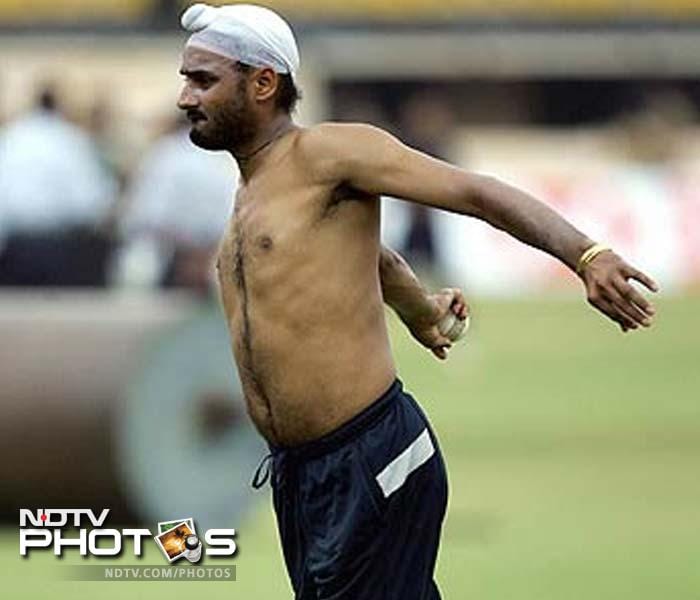 July 3, 1980: The Turbanator is born in Jalandhar, Punjab to Sardar Sardev Singh.

A few years later, Harbhajan starts training as a batsman under his first coach Charanjit Singh Bhullar, but switches to spin bowling after his coach's untimely death leads to him changing his mentor and turning to Davinder Arora. (AFP Photo)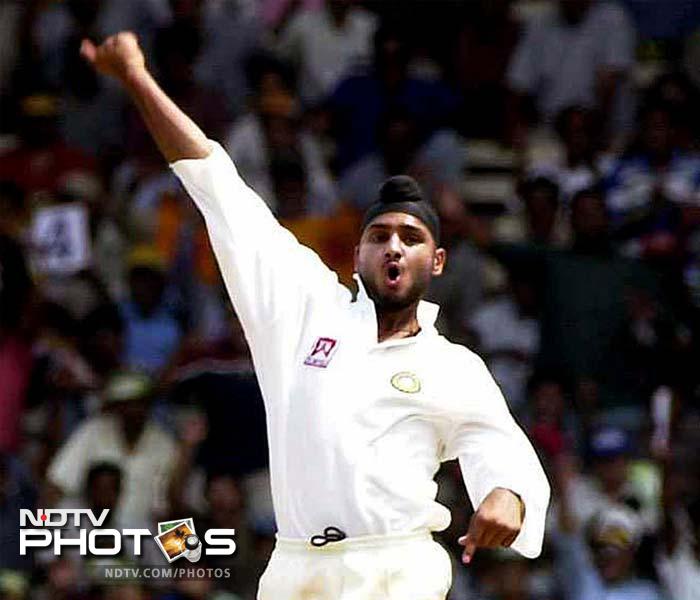 1995-96: In November 1995, he breaks into Punjab's U-16 team and after an impressive showing, is also selected for the North Zone U-16 team. (AFP Photo)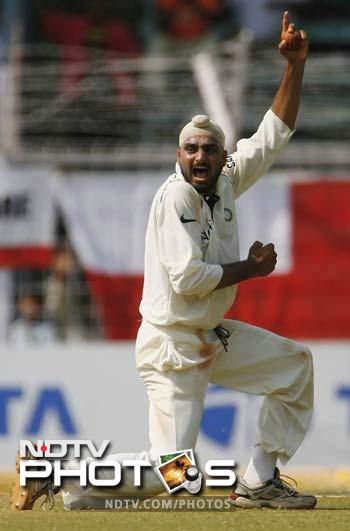 1997-98: Makes his first-class debut against Services in the Ranji Trophy and also earns a call in the North Zone team for the Duleep Trophy. Also, represents India at the U-19 World Cup in January.

Makes his Test debut against his favourite foe, Australia at Bangalore in March 1998. A month later he plays his first ODI against New Zealand at Sharjah. The same year in November, he is reported for throwing and is forced to travel to England for tests, where his action is cleared by former English player Fred Titmus. (Getty Images)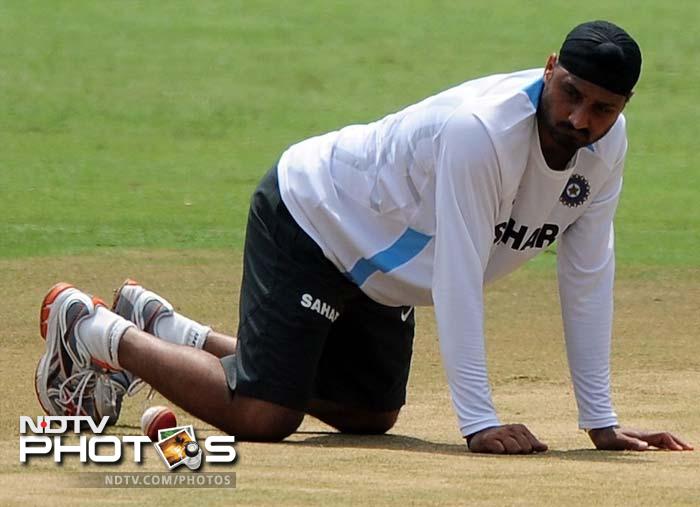 2000: After continuously being in and out of the national team, an opportunity comes knocking when he is selected in the first batch of trainees sent to the National Cricket Academy to study under Erapalli Prasanna and Srinivas Venkataraghavan, part of the famous Indian spin quartet of the 1970s. However, things take a turn for the worse when he is expelled from the academy on disciplinary grounds.

The untimely death of his father puts an added burden on his shoulders as he becomes the bread-earner for his family that includes his mother and five sisters. He even considers quitting the game and moving to the United States to drive trucks for a living. Thankfully, destiny has other plans. (AFP Photo)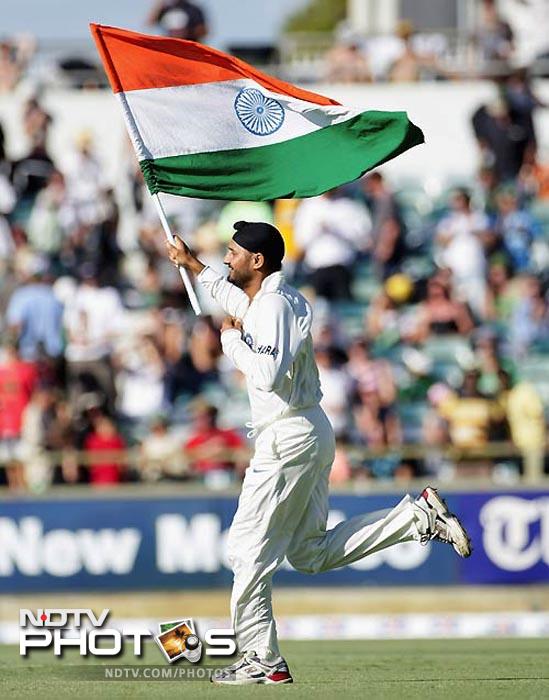 2001: Gets a lucky break after Anil Kumble is forced out with an injury and Indian captain Sourav Ganguly publicly roots for his inclusion in the team for a series against Australia. Bhajji, takes the cricketing world by storm as he grabs 32 wickets in three Tests against the all-conquering Aussies, including the first Test hat-trick by an Indian, even as none of his team-mates manage more than three wickets. He prevents the Aussies from winning what was billed as the final frontier as India claim the series.

On the back of his performance, he also makes a comeback into the ODI team after a gap of 2 years. (Getty Images)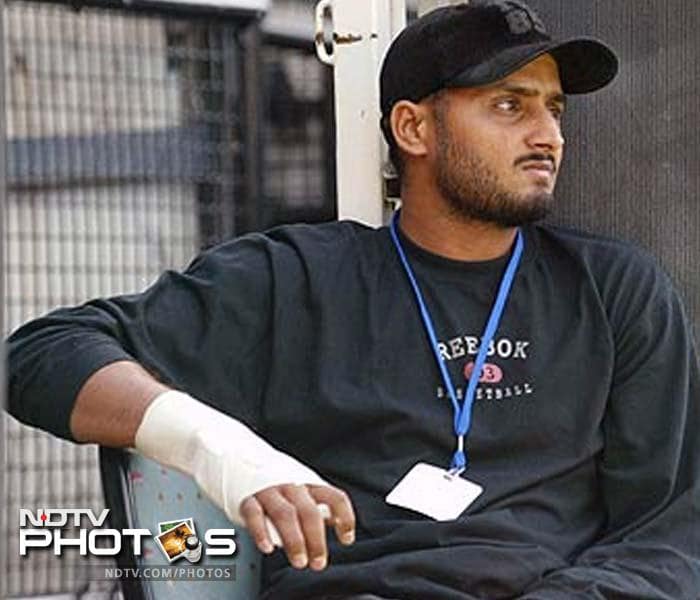 2003: Has a mixed World Cup, taking 11 wickets at 30.45 with an economy rate of 3.92 in ten matches. Is sidelined with a finger injury that keeps him out of action for seven months. (AFP Photo)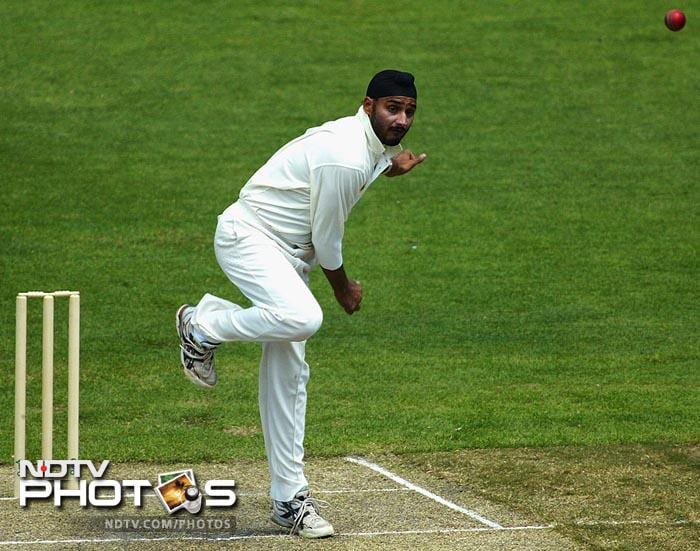 2004: His Doosra comes under the scanner during the 2nd Test against Bangladesh at Chittagong as he is reported for a suspect action by match referee Chris Broad, on-field umpires Aleem Dar and Mark Benson, and TV umpire Mahbubur Rahman. He is however, cleared by the ICC in May 2005 after the cricketing body confirms that the straightening of his elbow fell within the permissible limits. (AFP Photo)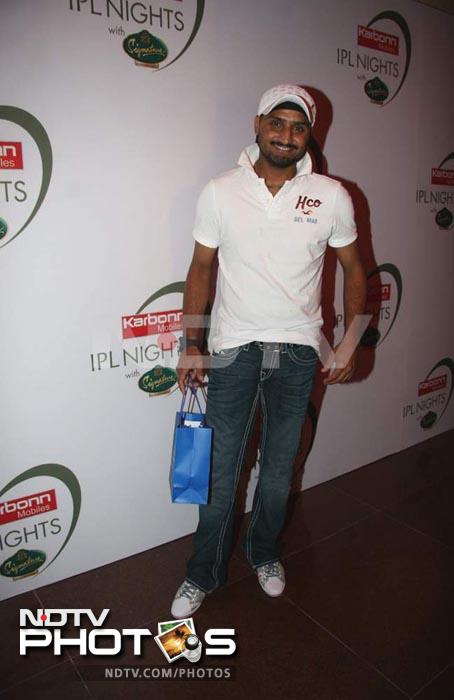 2006: His endorsement for an alcohol brand creates controversy as he appears without his turban and promotes a whisky brand, angering many orthodox Sikhs. It leads to anti-Harbhajan protests in the Sikh dominated city of Amritsar, with effigies of Bhajji being burnt. The Sikh clergy and Shiromani Gurdwara Prabandhak Committee demand an apology from him and ask the ad to be withdrawn. Harbhajan quickly issues an apology, but is unhappy at the clergy's interference.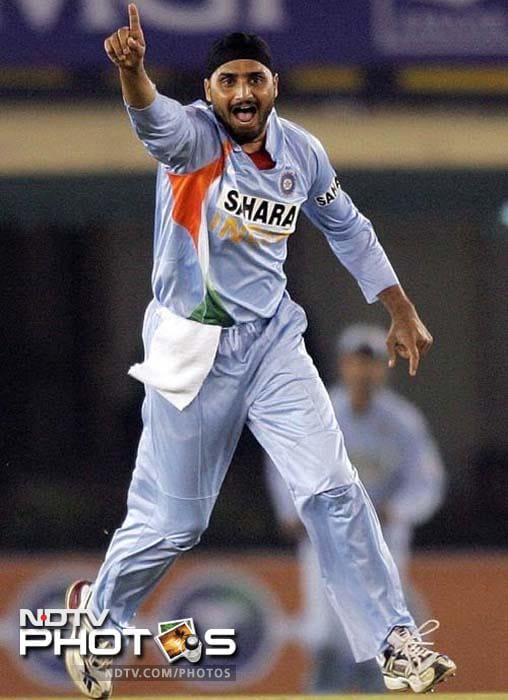 2007: Has a dismal World Cup like the rest of the team and is one of the many players to face the repercussions of India's early exit from the tournament. He is dropped from India's following tours before being recalled for the inaugural Twenty20 World Championship in South Africa. (AFP Photo)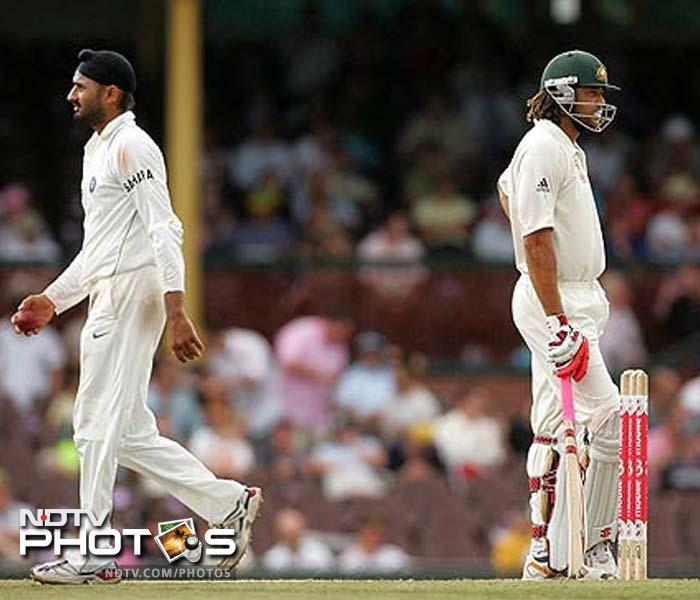 2008: Gets embroiled in another big controversy in January as he is charged with racially abusing Australian all-rounder Andrew Symonds after being involved in an altercation with him during the 3rd day of the 2nd Test at Sydney Cricket Ground. Is banned for 3 matches by match referee Mike Procter after a hearing following the conclusion of the Test. However, the harsh penalty despite the lack of sufficient evidence draws the ire of the Indian camp and they threaten to withdraw from the series. An appeal hearing is conducted after the fourth Test in Adelaide and Harbhajan is cleared of racial abuse as the charge is not proved. The 3 match ban is revoked but the spinner is fined 50% of his match fees for using abusive language.

Harbhajan's run-ins however don't end here and he gets into a bigger mess after slapping his Indian team-mate Sreesanth during a match between Mumbai Indians and Kings XI Punjab in the Indian Premier league. The Mumbai player had apparently been ticked-off by Sreesanth's aggressive sending-off of his batsmen as Punjab cruised to a victory. He is banned from the IP for the rest of the season. (Getty Images)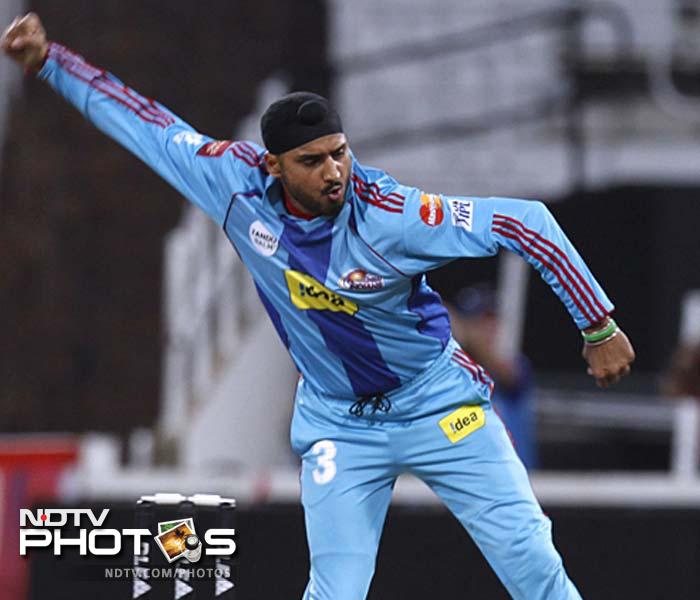 2009: Honoured with the Padma Shri, India's fourth highest civilian honour. Also, returns to the IPL after missing out on most of the 2008 season with a ban. Takes 12 wickets at an average of 21.33 and an economy rate of 5.81 in 13 matches. (AP Photo)
2010: Always a handy lower order batsman, Harbhajan goes a step further with his batting. During New Zealand's tour of India in November 2010, Harbhajan scores his maiden Test century during the 1st Test in Ahmedabad. It is also the 100th century by an Indian in the second innings of a Test. His 115, along with Laxman's 91 saved the game for India after they had collapsed to 5/15. He follows that ton with a knock of 111* in India's 1st innings in the next Test, becoming the first no. 8 batsman to slam back-to-back Test centuries. (AFP Photo)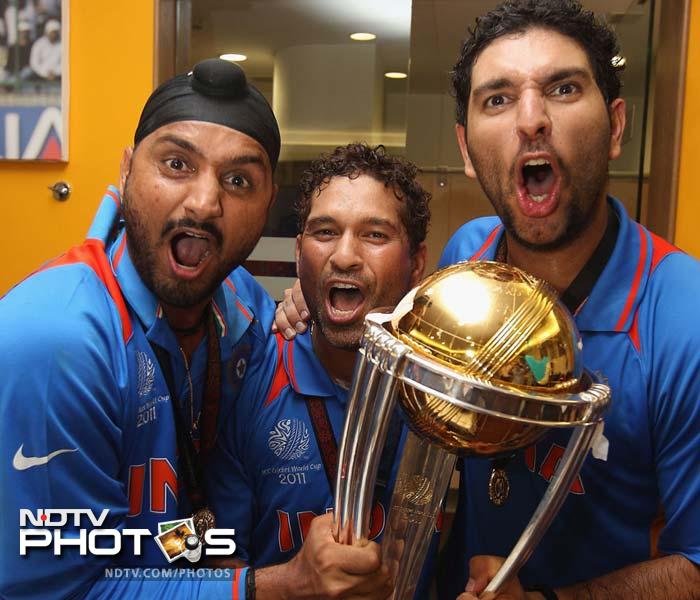 2011: Is part of the World Cup winning squad as India capture the title for the first time in 28 years. (AFP Photo)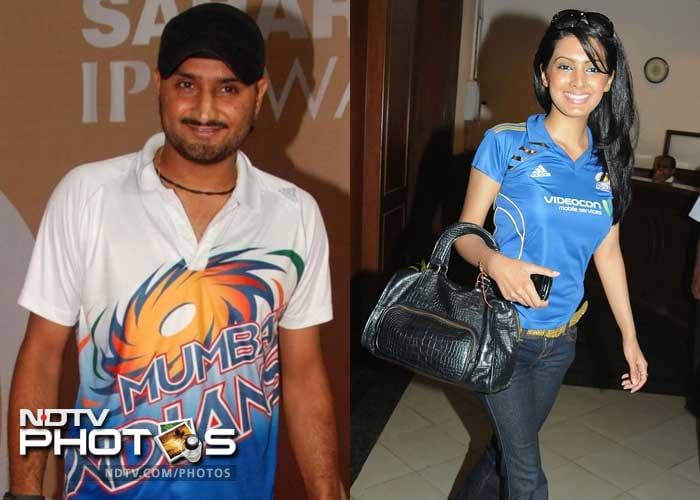 Off the field, Harbhajan is known to enjoy a party lifestyle. His link-up with Bollywood actor Geeta Basra always keeps him in the news with rumours of their marriage and break-up hitting the headlines every now and then. His love for his hummer, a car also owned by India captain MS Dhoni, is also well known. Here's wishing Harbhajan a Happy Birthday and several more wickets and records.